Healthcare Design Solutions with Custom Color Slices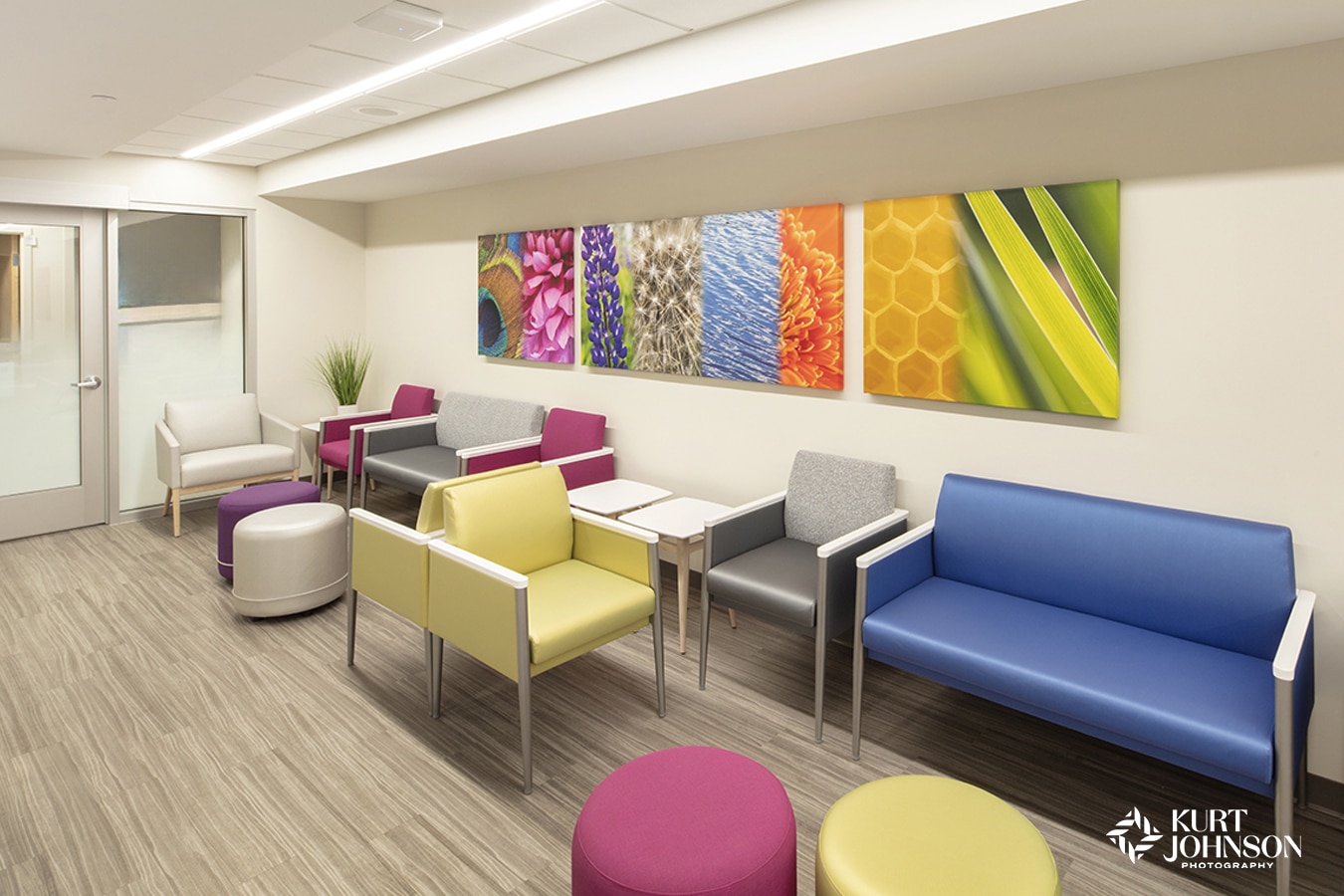 Healthcare design can be complicated.
There are LOTS of considerations when deciding what type of artwork is best for a specific type of wellness environment. You want to create areas of privacy and ensure the artwork helps guide people to different areas of the built environment while also creating calming views that support healing.
It's rare to find one healthcare design solution that fits every situation. 
What if we told you our most popular healthcare design solution can do all these things and is also customizable, giving you even more flexibility and added benefits like incorporating local images that research suggests boosts engagement – creating even more calm?
And what about solutions that allow you to feature things like brand colors and images that improve wayfinding?
Our color slices can do all those things and make coming up with healthcare design solutions look, dare we say, easy?!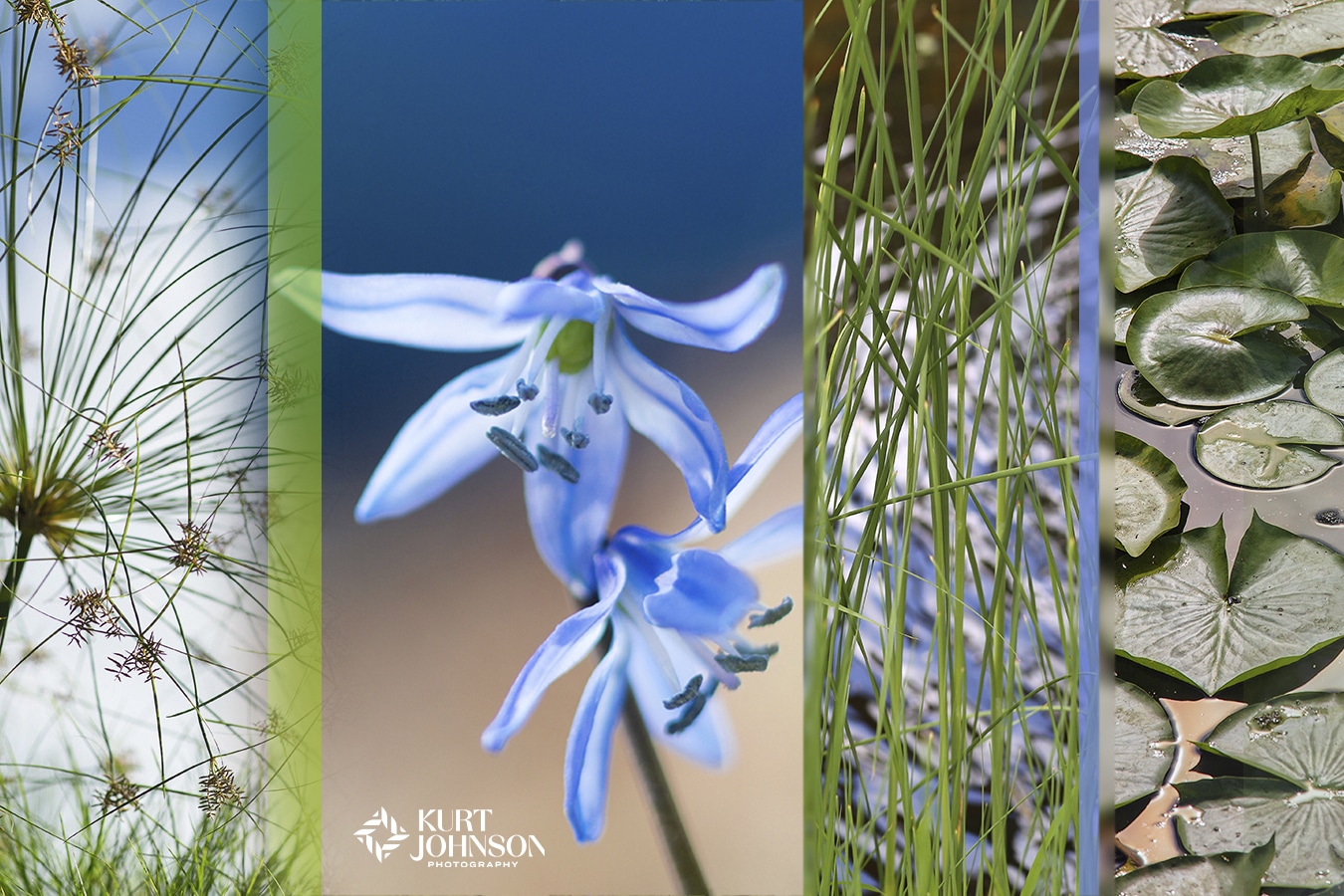 Color slices combine multiple photographs by color, subject matter, or theme creating one cohesive art piece that's entirely customizable, perfect for any substrate, and produces visually stunning results.
Just the kinds of things you want in a healthcare design solution that improves outcomes and enhances navigation throughout a wellness environment.
Color slices are perfect for filling large wall spaces like long hallways, and waiting areas.
Our first slices were created as wayfinding solutions for hospitals and other healthcare environments.  They have also been used as a way of increasing image scalability for spaces that needed more options to cover larger spaces.
And some people just like how they look.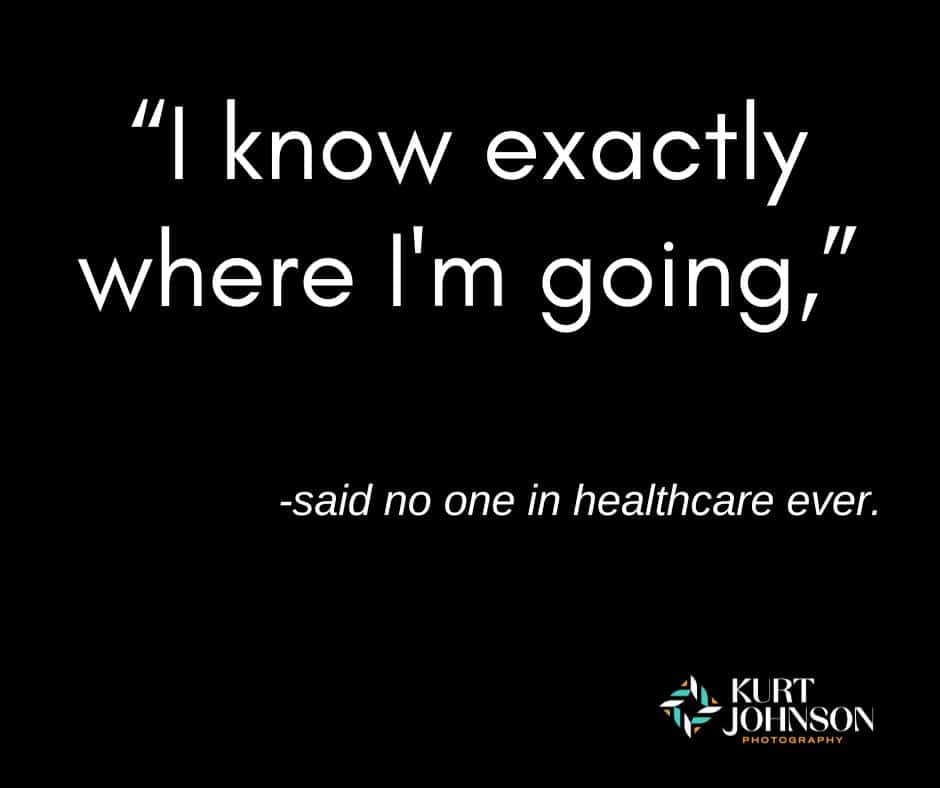 We've seen slices used in lots of different ways, helping patients navigate complex environments, coordinating with hospital branding, and as unique ways to create engaging distractions for patients and the entire care team.
However you choose to use them, color slices truly are the chameleons of healthcare design – perfect for any substrate while creating solutions for any design challenge.
We have a catalog of slices we've already created and also create custom slices to:
compliment specific design aesthetics
match colors
create seamless wayfinding throughout complex healthcare spaces
No matter what your vision is, color slices are stunning healthcare design solutions that bring nature into the built environment and, as a result, bring your walls to life.
From behavioral health facilities to large-scale hospitals and pediatrics, color slices are healthcare design solutions that work. 
Here are some of the many ways color slices can make solving your design problems easy:
Hospitals:
Providence Medical Center in Wayne, NE chose a variety of vibrant flower and landscape photographs printed on acrylic panels to serve as positive distractions for patients as they make their way down long corridors in the hospital.  The images have also been uplifting for nurses and staff.
Perfect for filling large wall spaces and hallways.
CHI's Immanuel Hospital in Omaha, NE wanted to bring a combination of nature and light to a dark corridor outside the cafeteria in the basement of the hospital.  Since it was an older building with no access to windows, a large-scale REXframe using a rainbow of nature images became the perfect self-contained healthcare design solution for adding light and bringing nature indoors.
Patients and staff love this bright addition to a formerly dark space in the hospital. Learn more about this installation from start to finish here.
Allina Health United Hospital in St. Paul, MN used color slices throughout multiple floors of the hospital, dividing each area by color, to easily guide patients from one area to the next.
We worked with Allina to create multiple corner-wrapped canvases in coordinating colors so patients and staff could easily navigate the complex facility, building effective wayfinding into every corner of the hospital.
Medical Office Buildings:
Incorporating local nature images into healthcare design has been shown to improve outcomes, enhance feelings of calm and comfort, and serve as a topic of conversation between patients and staff, which is why it was important for Beatrice Community Hospital and Health Center to use local photographs in their re-design.
The original windows of the building needed to be covered for the expansion, which made the artwork chosen to cover them extremely important.  The art itself became the new window to the outdoors, with healing views of local landscapes taking center stage.  It created a backdrop of calm and healing visitors and staff haven't been able to stop talking about.
See the behind-the-scenes of this large-scale project here.
Because sometimes it's hard to choose just one.
Fairview Health Services in River Falls, WI wanted to give patients and staff a positive distraction they couldn't miss.
Designer Ashley Hurner hit this one out-of-the-park by envisioning a vibrant, custom color slice down this entire hallway of patient rooms using Kurt's nature photographs, creating an unmistakable display of biophilic design.
Think this is cool?  Check out how she created a fun play area using Kurt's nature art in the waiting area!
Pediatrics:
It's no secret – kids like color!  Instead of just hanging a photo or two by the check-in area, Omaha Pediatric Therapy transformed the entire wall of the reception area using a rainbow of Kurt's nature photographs.
Using wallcovering allowed even the door to become part of the artwork, making a big welcoming statement for children seeking treatment at this pediatrics center in Omaha, NE.  Click here to see what the space looked like before this color slice was added.  You won't believe it!
Behavioral Health:
The University of Nebraska at Omaha wanted their new Psychiatric Emergency Services Facility to be "a calm, compassionate environment away from the main emergency department," so they used a collection of Kurt's soothing nature images in calming tones to create a large-scale color slice in the observation room.
These custom slices created a relaxing atmosphere, giving patients something nature-based to focus on during what can often be a stressful time.  You can view all the details of this project and see the other artwork created for this mental wellness facility here.
Including peaceful nature photographs, and blurring the lines between the outdoors and the built environment, was an effective strategy Allina Health used throughout their Mental Health Clinic in MN.
The calming images used to create custom color slices in the patient rooms were essential to promote healing and have a positive impact on helping patients feel comforted during hospital stays.  The color slices were displayed on Koroseal's Fusion Wall Protection to ensure the safety of patients and staff.
Click here to see more ways nature imagery improves outcomes in behavioral health environments.
Orthopedics:
Color slices can even be paired with nature images to match brand colors, which is what OrthoNebraska did at the entrance of their orthopedic clinic in Elkhorn, NE.
Pairing their brand colors with framed and gallery-wrapped canvas nature images hung throughout the facility is a great way to harness the healing power of nature while infusing the space with their brand goal of providing healing care that promotes recovery and rehabilitation.
You can see how they used nature art throughout their clinic here.
Women's Health:
CHI Health St. Elizabeth Women's Health Center chose soft floral images to create a soothing and welcoming area for patients to wait at their new clinic in Lincoln, NE.  Since color slices work on any substrate, CHI chose gallery-wrapped canvases with their soft curves, to tie the relaxing design theme together.
By using smaller color slices paired with oversized furniture in contemporary patterns, the outcome created an intimate waiting area where privacy and comfort are at the forefront.
Senior Living:
One of the main benefits of color slices is being able to choose multiple images to create one, cohesive display, which can be seen down the hallway of this senior living facility in Kearney, NE.
Brookestone Gardens asked Kurt to photograph specific images in the studio that would illicit joy and nostalgia in their residents.  Kurt and the KJP creative team used those images to create multiple color slices to add warmth and familiarity to the living space.
As you can see, slices work with any substrate in a variety of applications.
Created as unique, colorful displays for wayfinding with the added benefits nature images provide, color slices are the ultimate healthcare design solution.
Contact us to find out how we can help you create a color slice that works for your healing environment!