Creative Wayfinding That Stands Out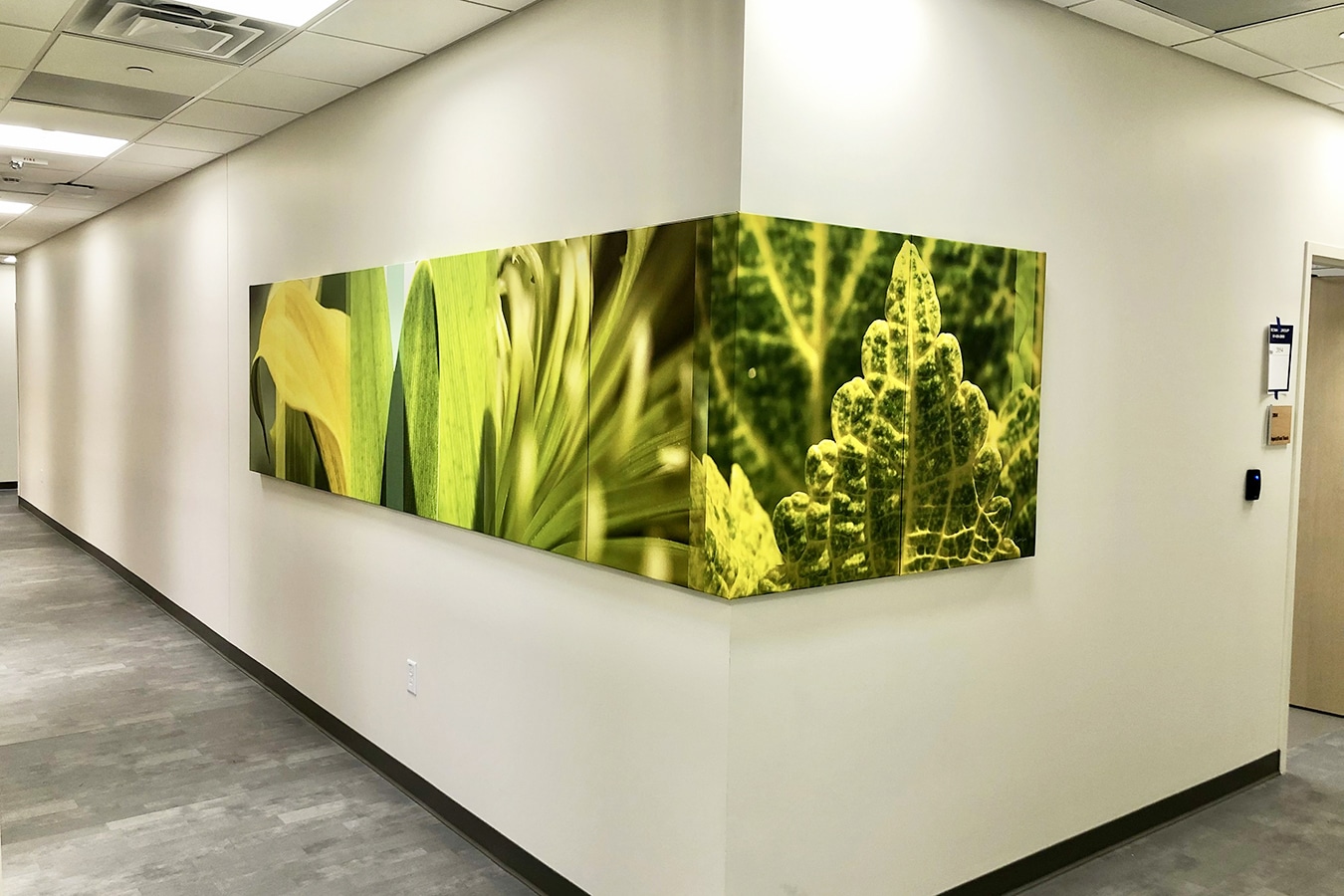 At KJP, we don't cut corners.  We WORK with them!
Our newest wayfinding solution for Allina Health's United Hospital in St. Paul, MN is a creative example of our nature imagery having a job to do.

Designer Monica Albertson chose several custom color slices featuring several of Kurt's botanical images paired by color and theme, creating striking statement pieces that double as wayfinding solutions, leading visitors, patients and staff where they need to be.

For maximum impact and to help patients and visitors navigate the long hallways, KJP suggested the solution of having the canvases wrap around the corners, producing a seamless visual with bold color and creative design.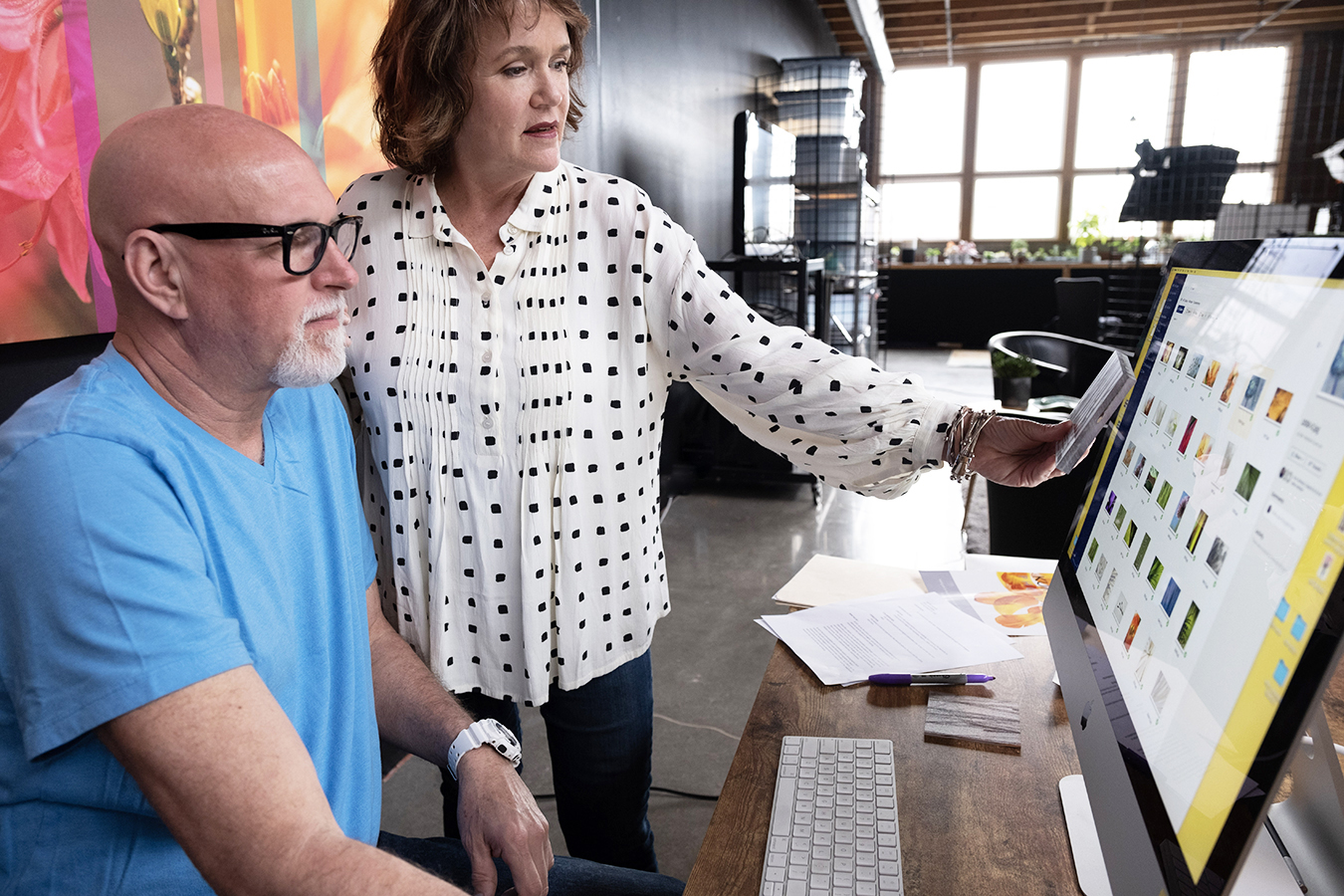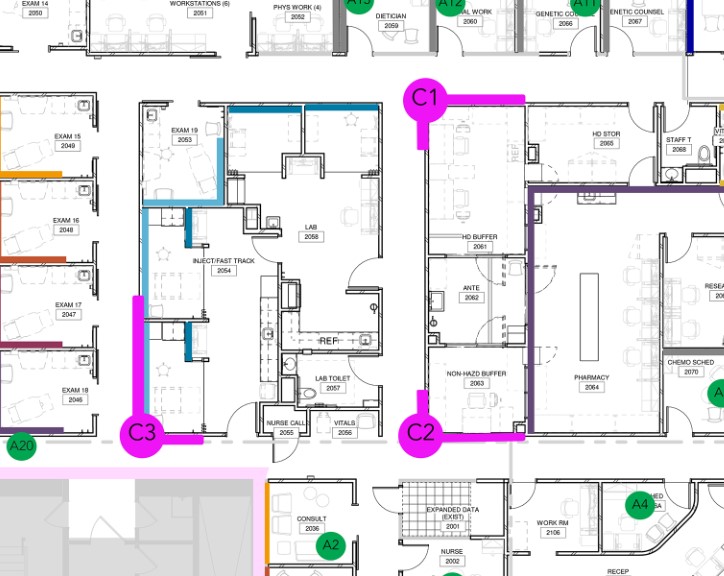 We collaborated with framer extraordinaire Philip Frangenberg to create custom frames that could be used to stretch these large, gallery-wrapped canvases around the corners of the long corridors, creating easy visual guides and lots of interest. As always, Frangenberg was up for the challenge and excited by the idea of creating something new that could solve a problem for this healthcare environment.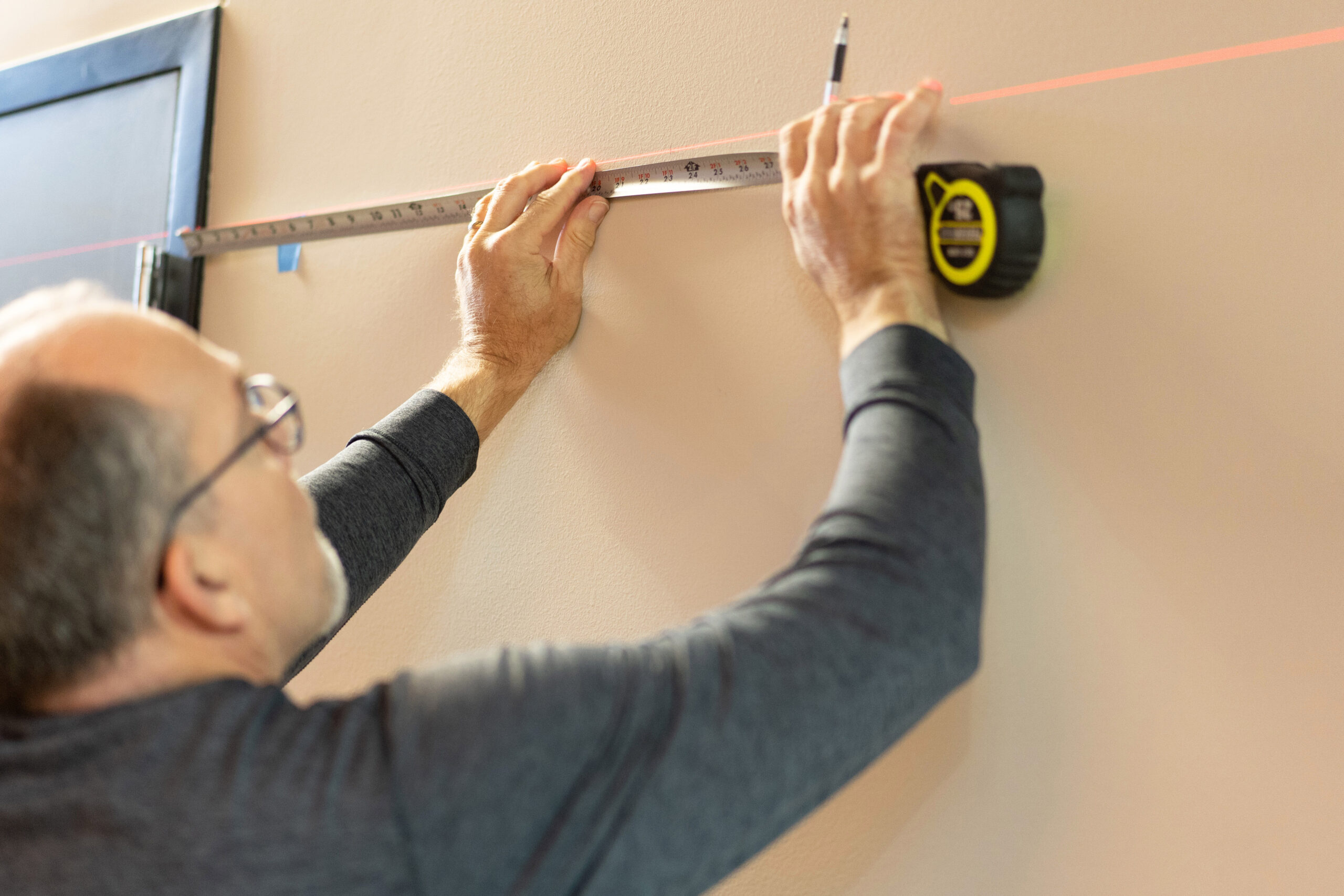 The KJP team, framer and Allina designer worked together and decided on 3 oversized art pieces that would use custom built frames connecting 3 canvases to wrap the large-scale, healing nature photographs around the hall corridors – while giving the appearance of one large piece. The largest of the 3 wraps spanned over 20 feet and packs a lot of visual appeal into what would otherwise be a long, blank, winding space.
The result?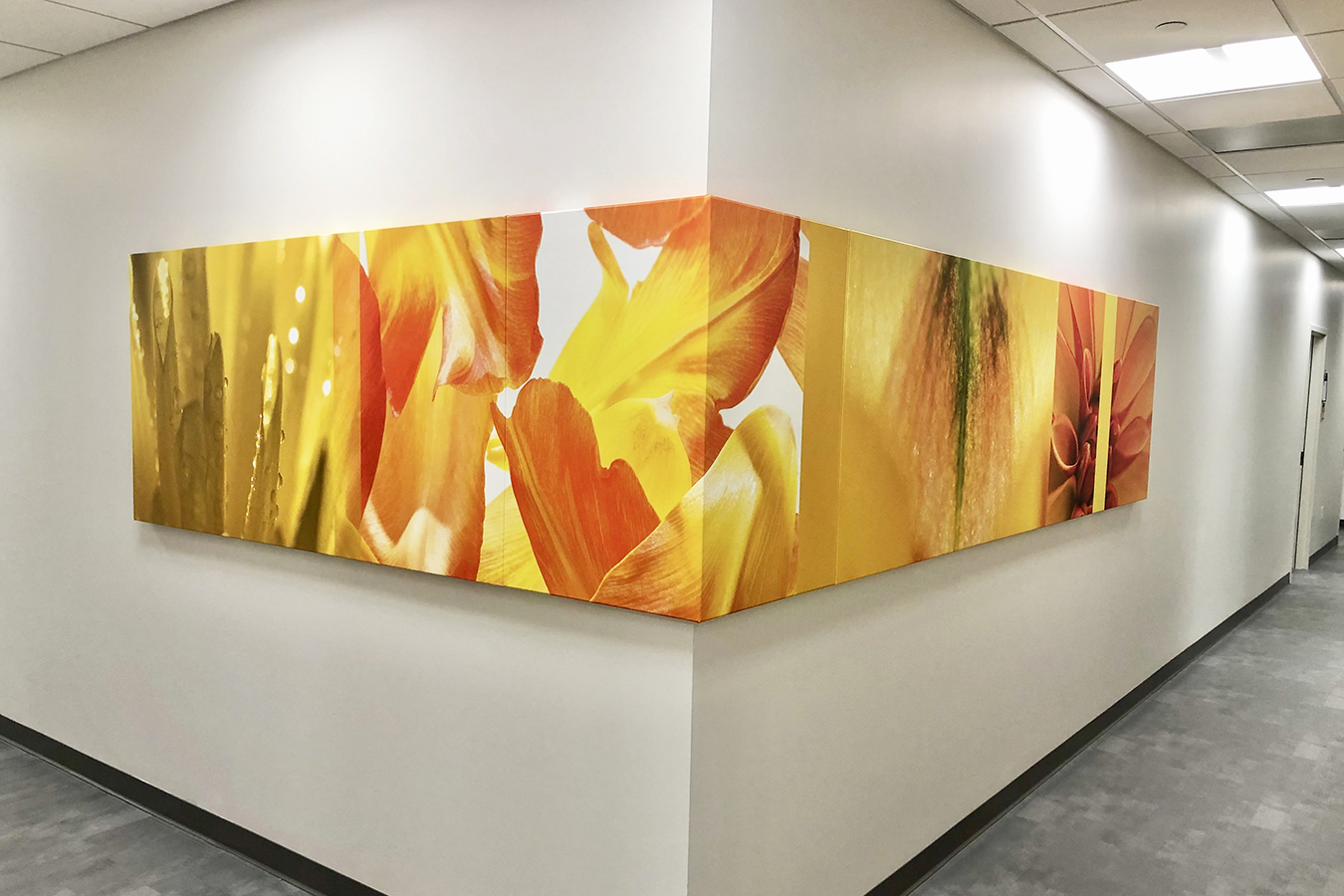 "Obsessed!" -Monica Albertson NCIDQ, designer Allina Health
A unique and seamless healthcare installation that's as beautiful and healing as it is refreshing and unexpected. Just the type of wayfinding element that makes for a wonderful positive distraction for patients, visitors and staff at this Midwest hospital.