Large-scale Nature Images Make an Impact at Fairview Health Services' New Clinic in River Falls, WI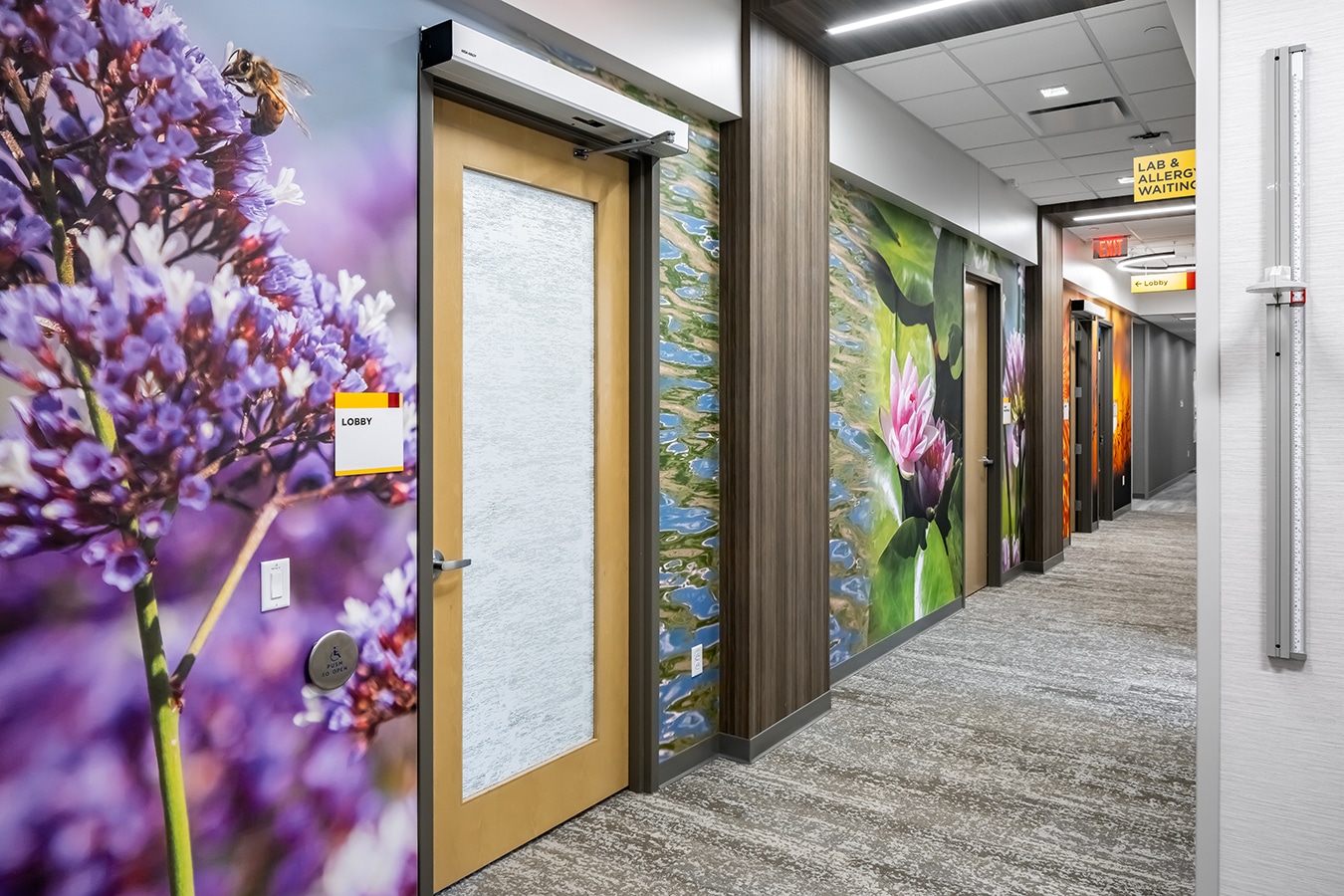 Ever heard the saying, "Go big or go home?" Well, that seemed to be the underlying theme of designer Ashley Hurner of BDH for a new 19,000 square foot clinic in River Falls, WI for Fairview Health Services. And (pun-intended) her vision paid off big time.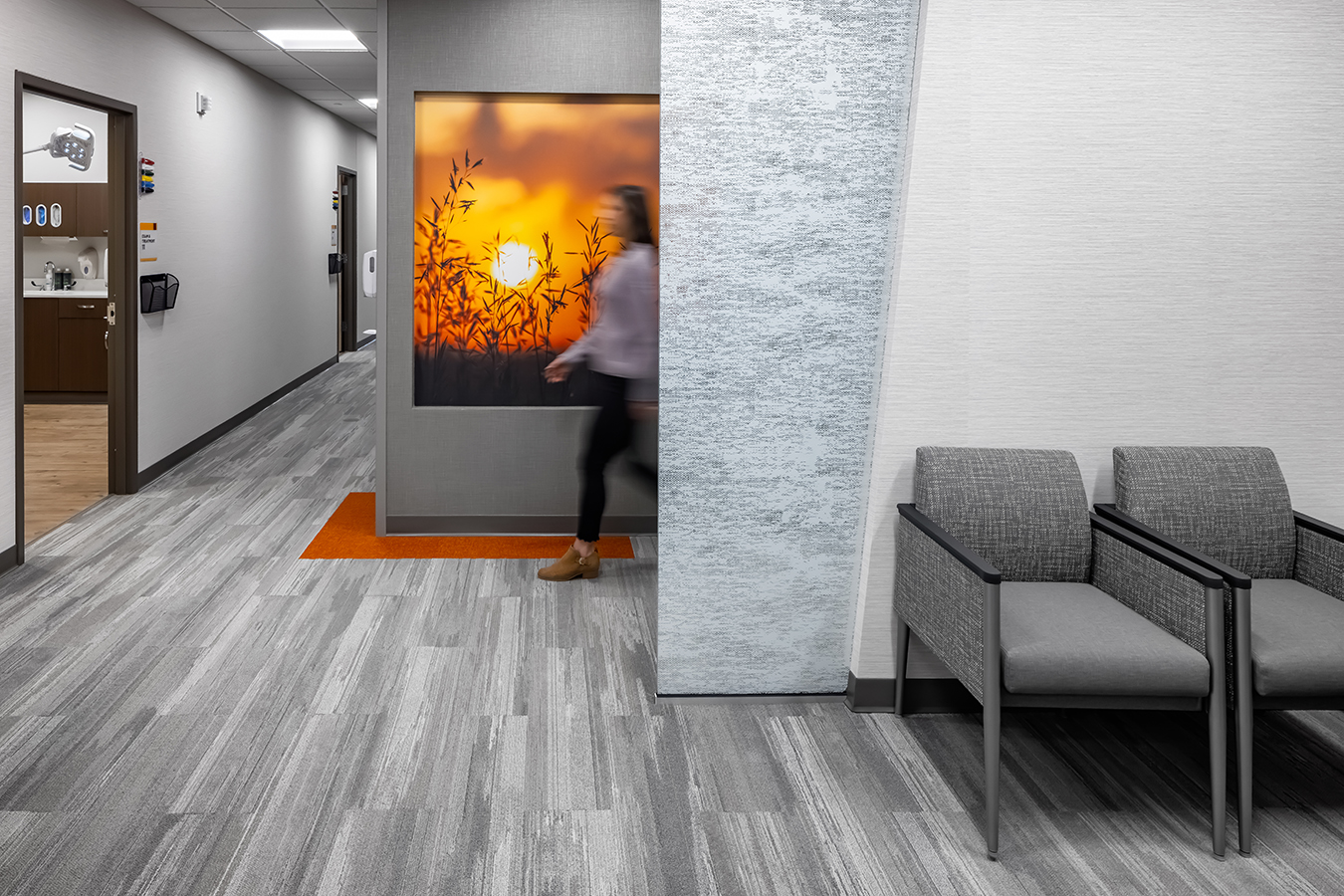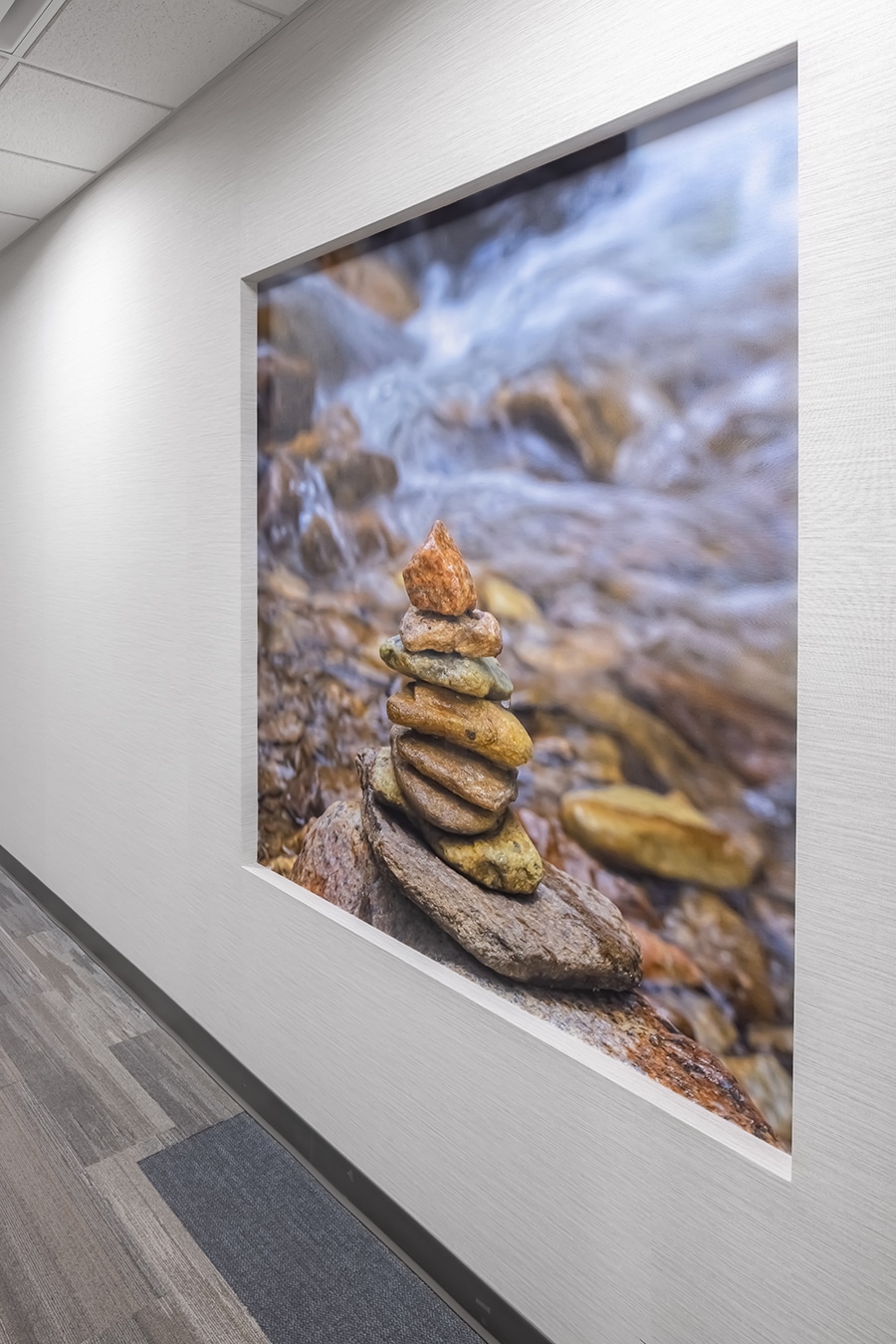 We talked to Hurner to learn more about the design intent behind this project:
"Working with the client, we came up with a new, updated, & fresh look that was cognizant of the wide demographic range of their patients. The clinic utilized a lot of biophilic design elements and natural materials. This included scaled photographs of colorful flowers, plants, and landscapes that patients are familiar with and can make a connection to."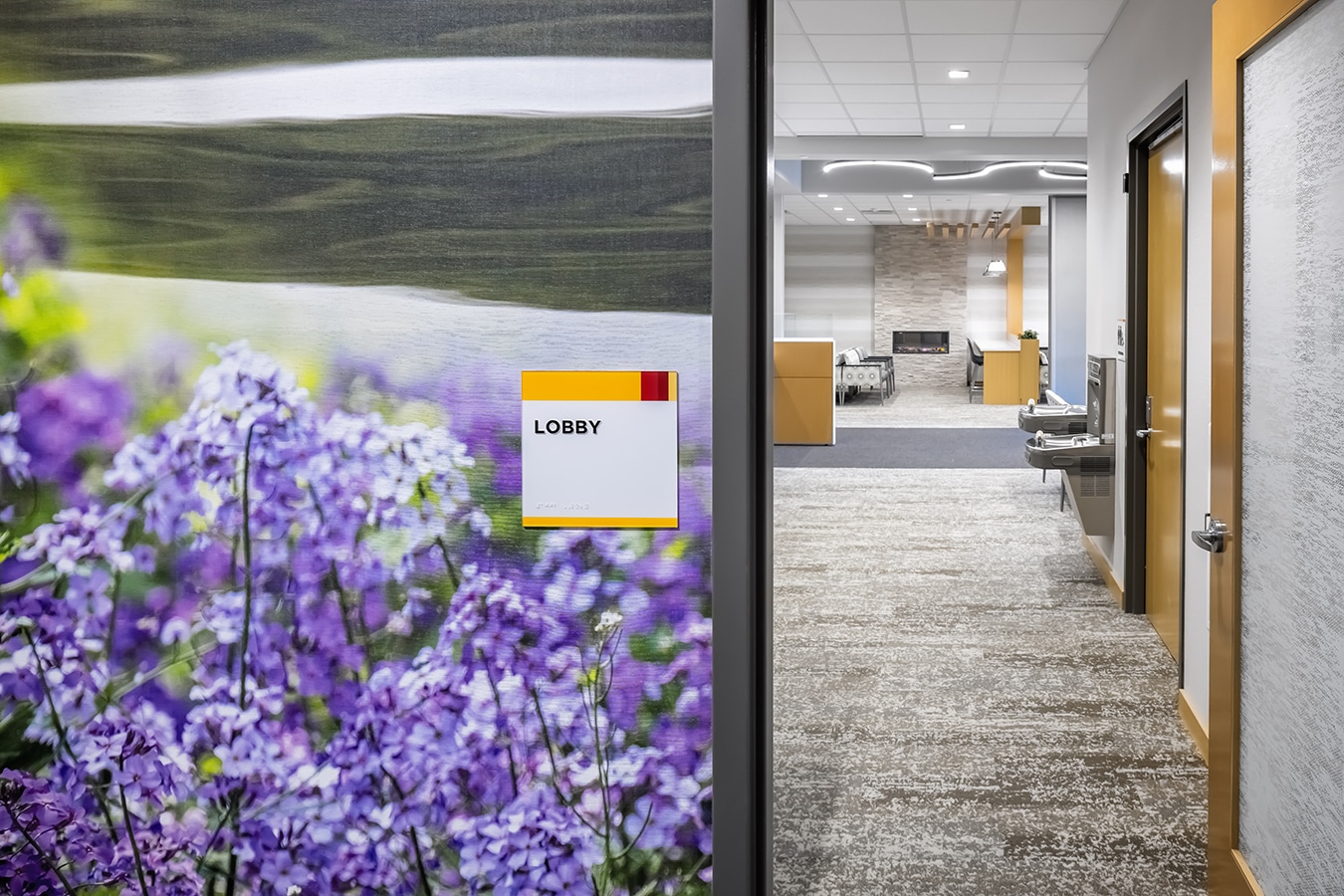 The clinic will service the city, college campus, and surrounding communities.
Kurt Johnson Photography's artistic director, Tori Gerkin, worked closely with Hurner and Koroseal's Manda Morales and provided portfolios of Kurt's work that matched the theme, scale and color scheme of the project.

Gerkin created this custom graphic after working through several versions based on feedback from Hurner and the facility. The mural stretched down a corridor approximately 48 feet long. The result is a stunning visual display that does a wonderful job of bringing nature indoors for patients, staff and the entire care team.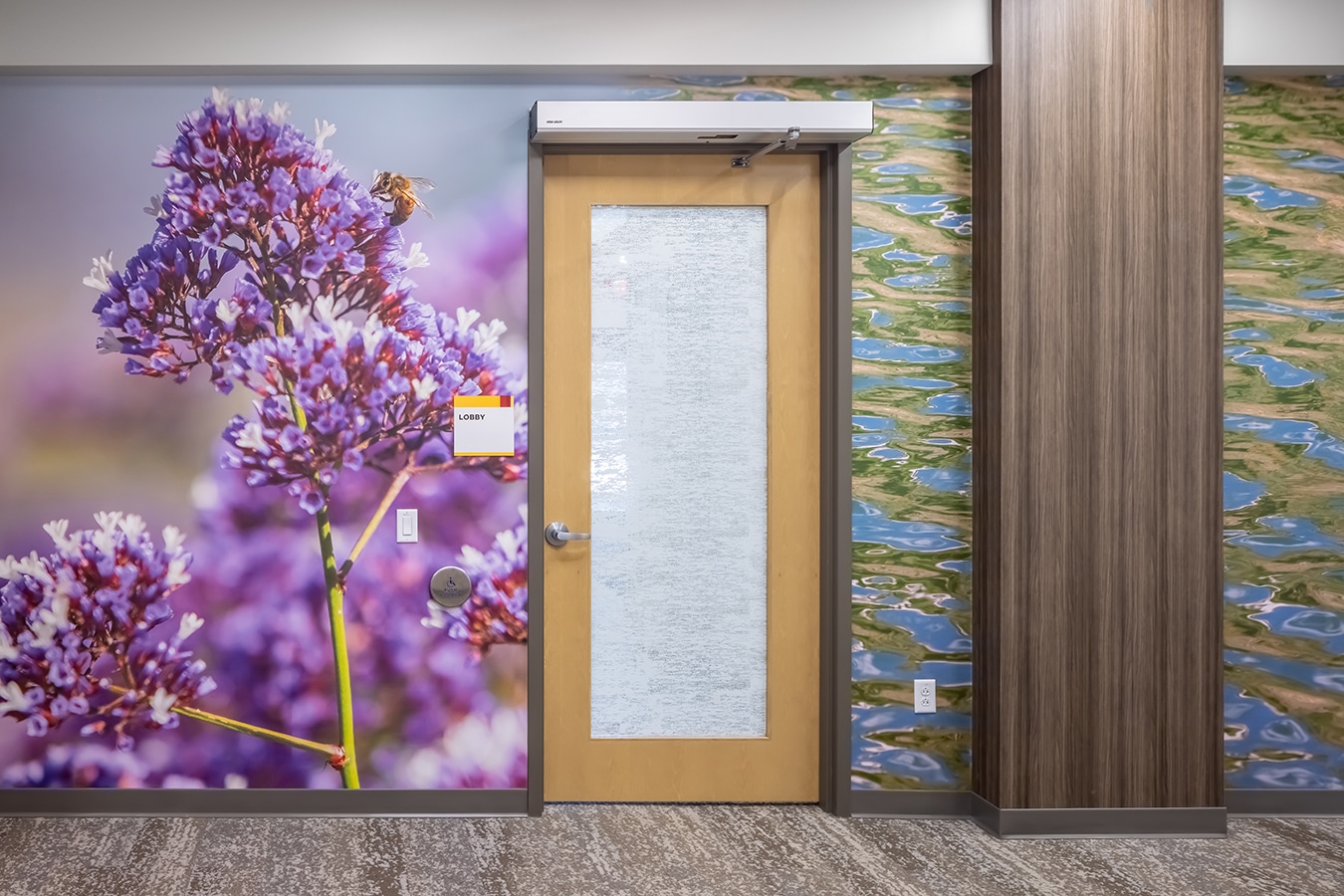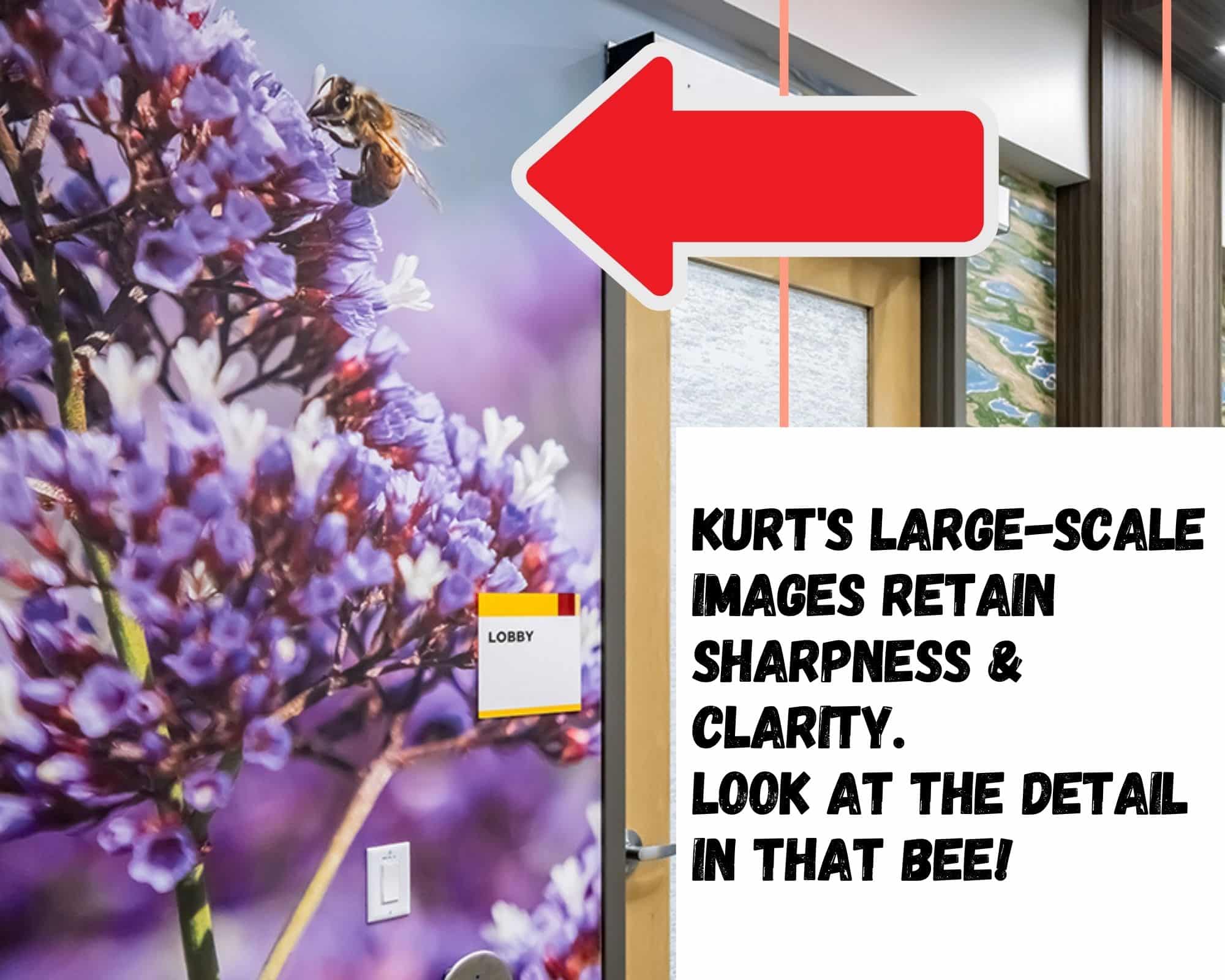 Hurner chose a custom vector graphic of one of Kurt's tree photographs to create this playful children's area in the lobby. The image, along with the use of lighting, created a unique and imaginative waiting area for kids.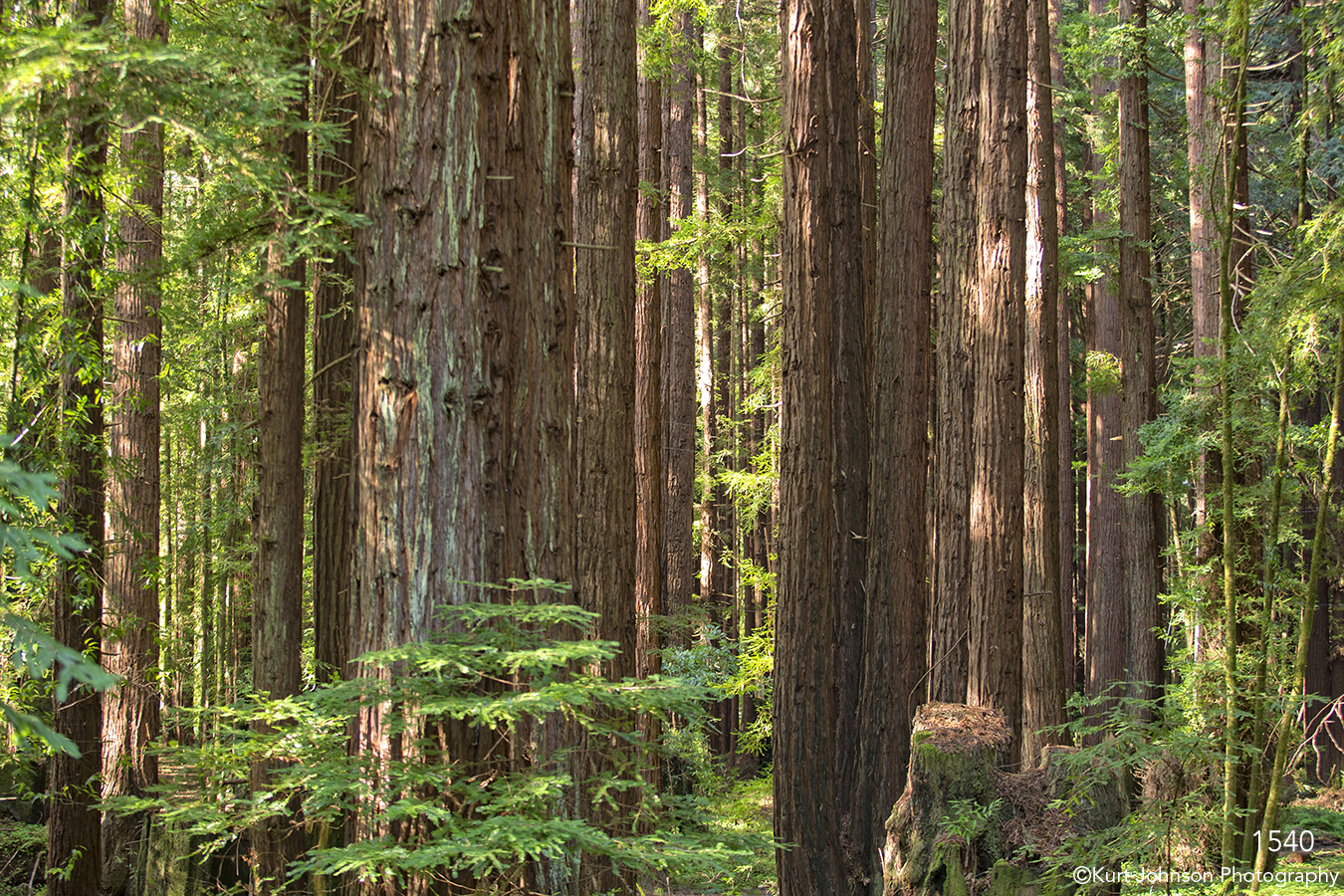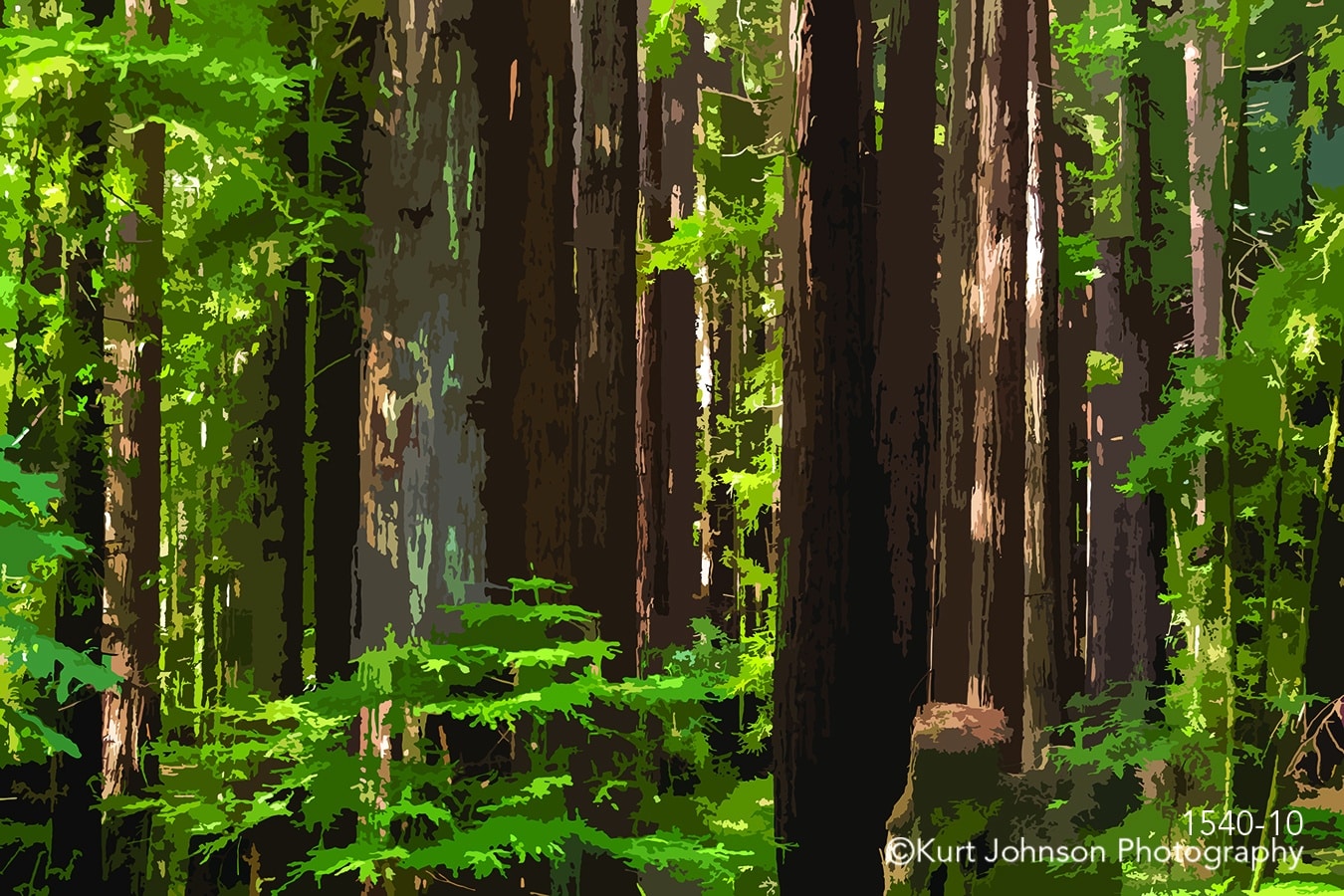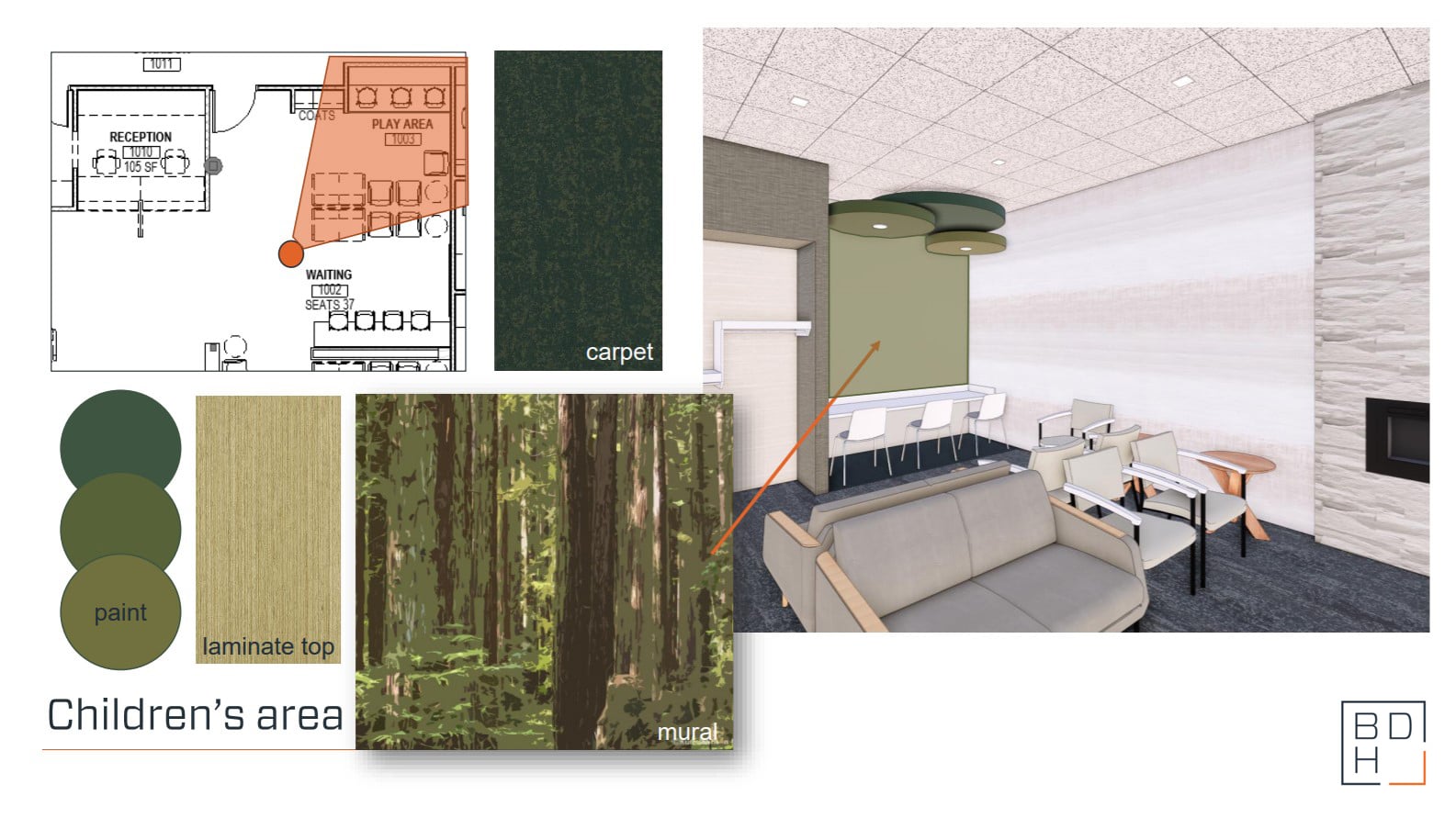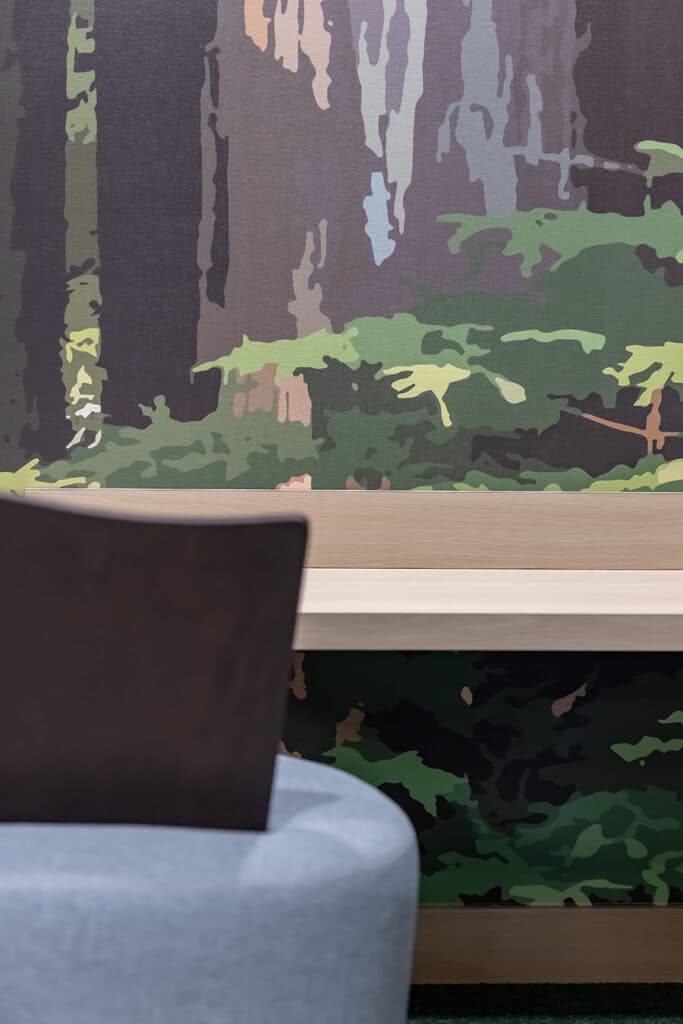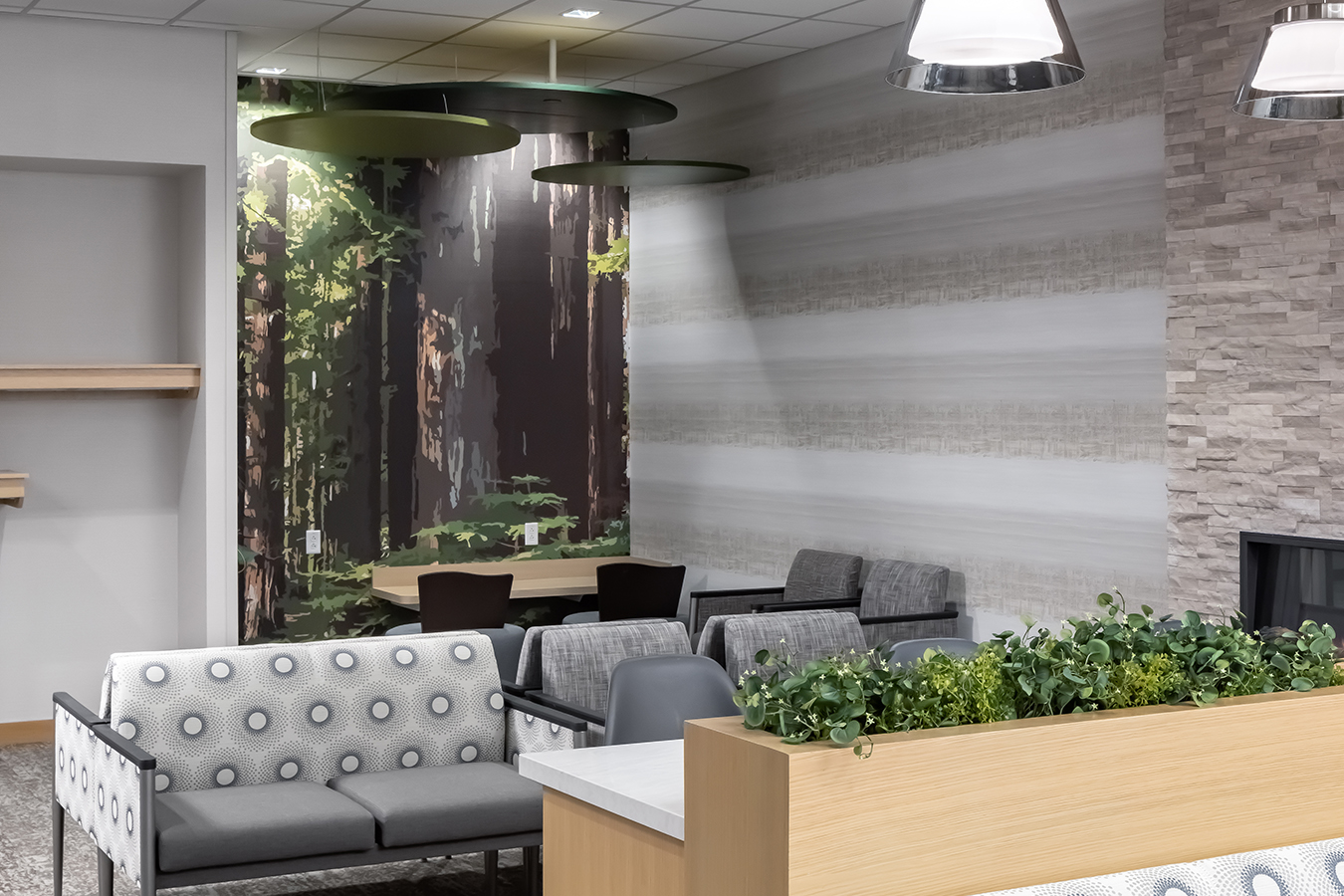 Hurner explained: "I wanted the children's area to be a little more playful. The image selected was a view through a forest, which inspired a little more detail above the area where we staggered round soffits to mimic a tree canopy. In a subtle way, I think this will engage the children when they first enter the clinic and even while they're coloring or playing. Even if it's a little different than the rest of the images around the clinic, I think it's something both children and adults will recognize and enjoy."
And think corners have to be boring? Think again!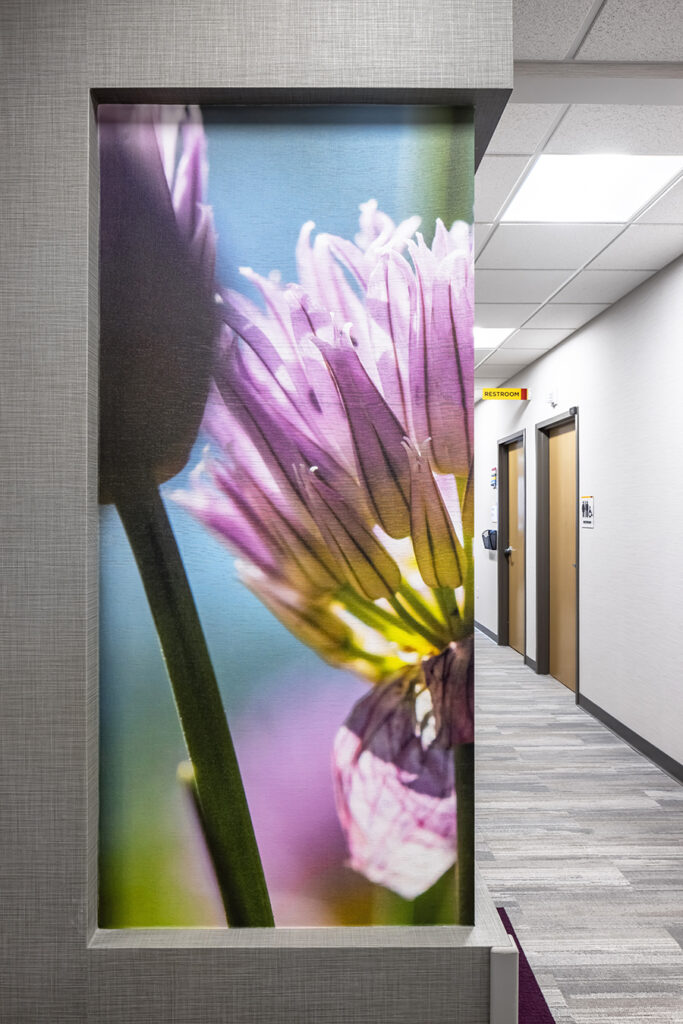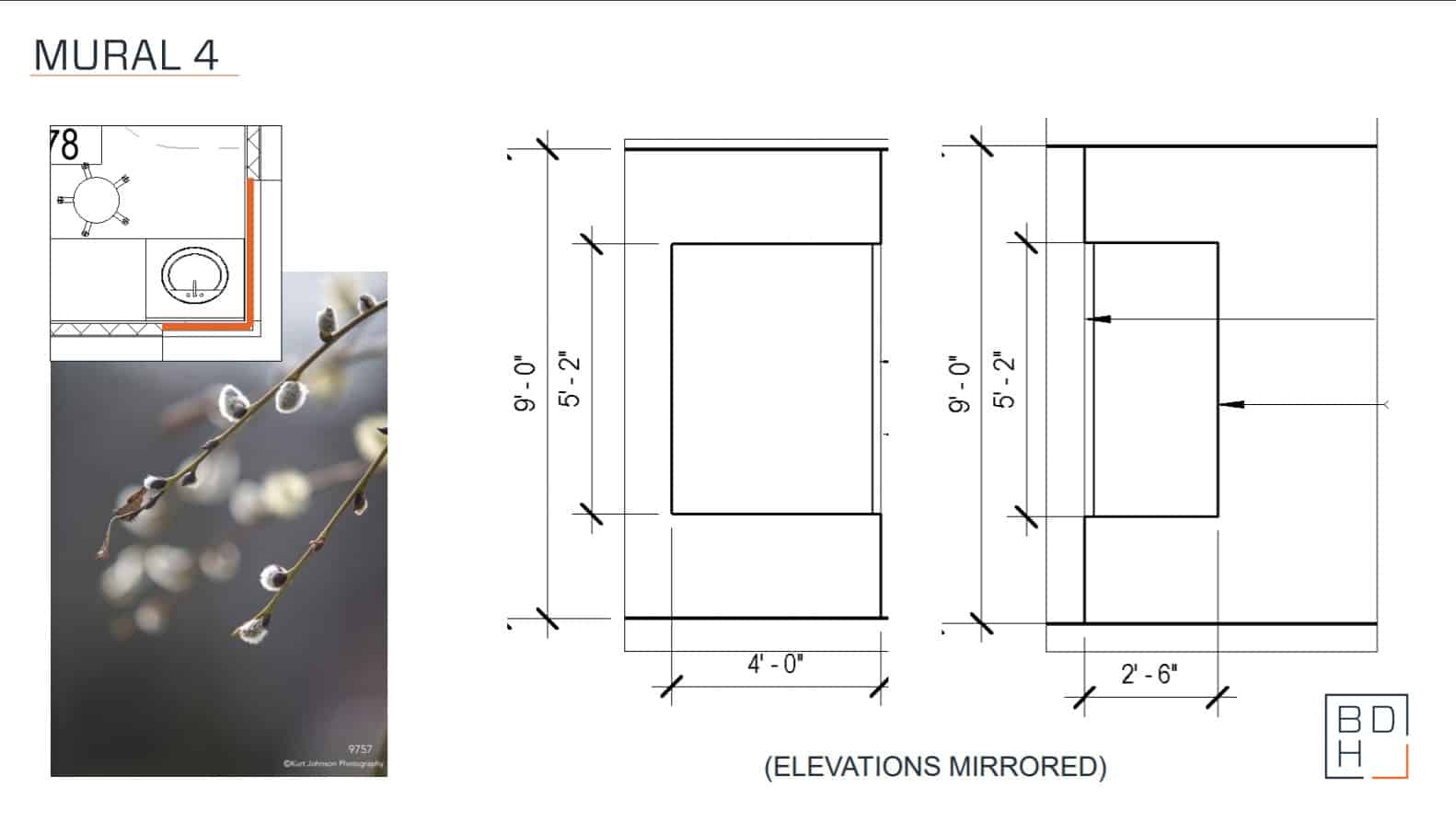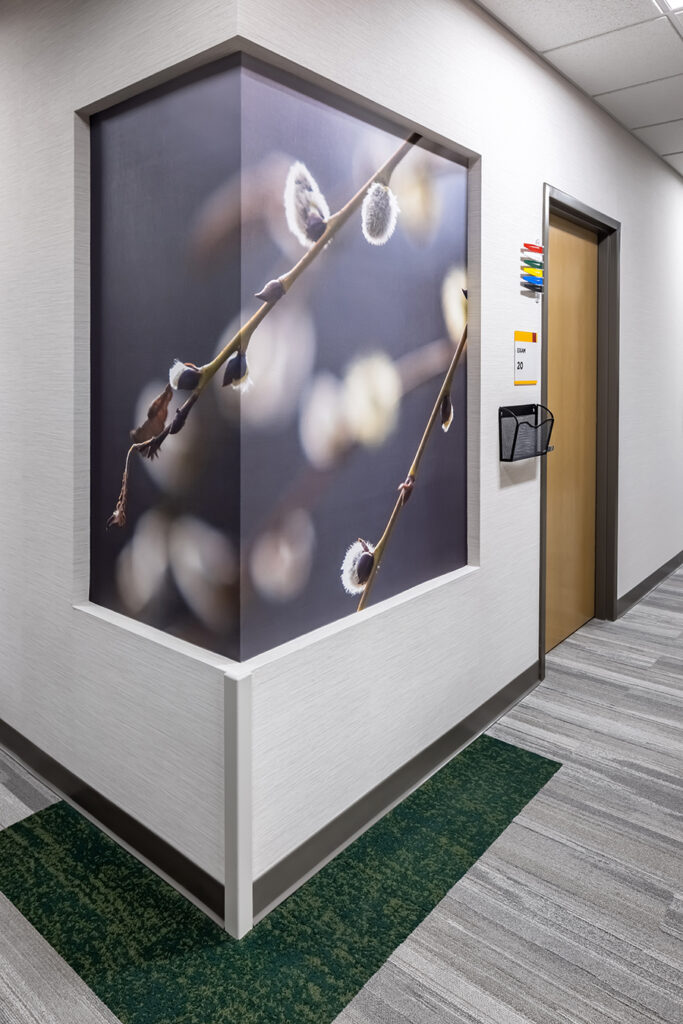 Hurner used several of Kurt's images, thoughtfully placed throughout the space and printed on Koroseal's wallcoverings to continue incorporating biophilic design elements in the clinic.
The result? So far, the reactions have been overwhelmingly positive. And according to Hurner, "There's no doubt that the images will create a lot of impact and will bring the various parts of the clinic together in a unique way."
This was a fantastic project to be a part of, from start to finish. And we love being able to provide biophilic nature images that fit the specific vision of each client. In this case, Hurner was thrilled with the outcome:
"I thought the whole process ran very smoothly . . .. The amount of photography options KJP has is close to endless, and I think that just helps a simple idea grow and come to life."