Bold Design Brings Colorful, Healing Nature Photography to Pediatrics Center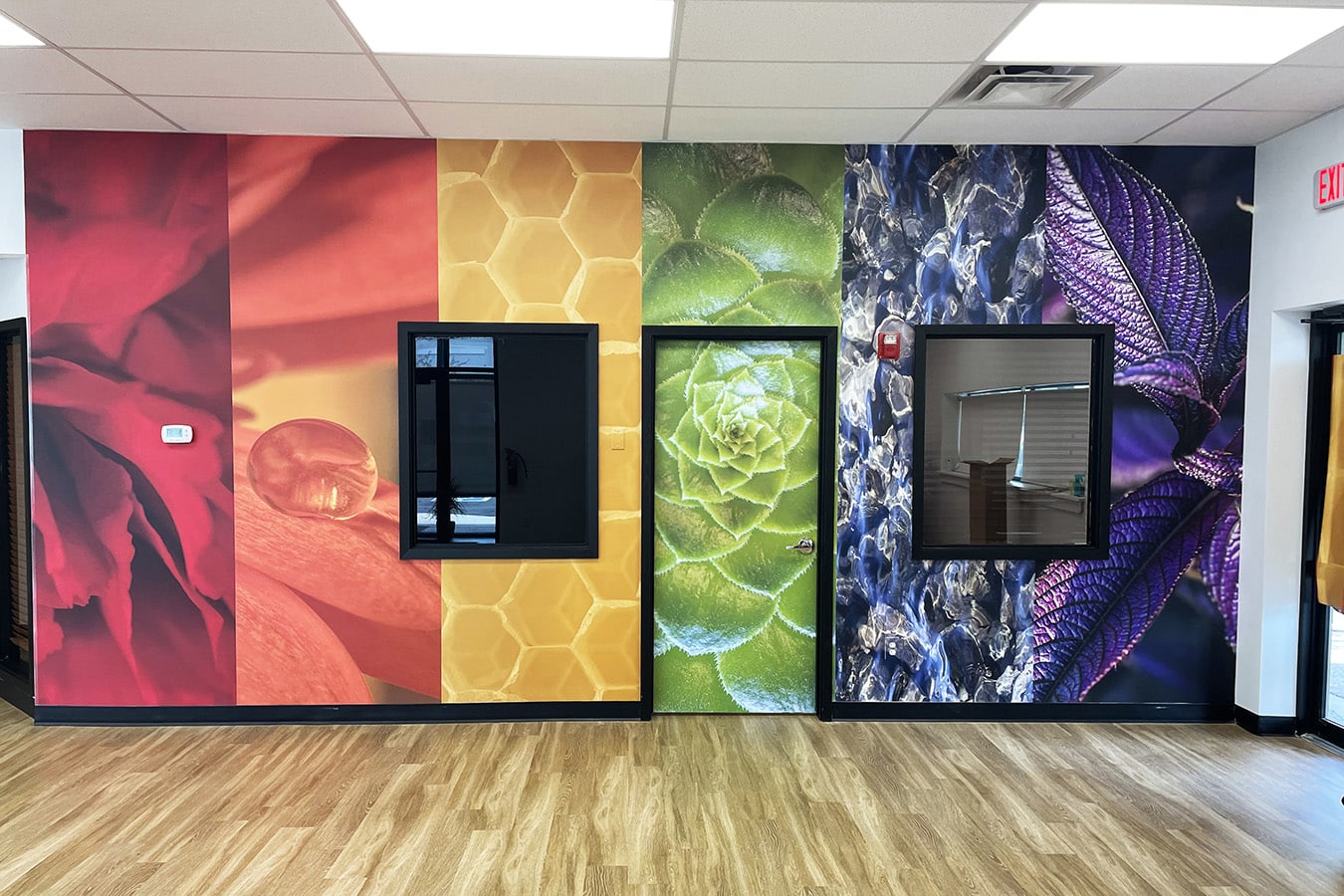 Omaha Pediatric Therapy in Omaha, Nebraska wanted to combine the healing power of nature photography with something colorful and happy for their pediatric patients and staff.  So we used several of Kurt's nature photographs to create this vibrant custom color slice wallcovering, a popular biophilic design solution Kurt Johnson Photography uses in many hospitals and healthcare environments to bring the healing power of nature indoors.
This large environmental graphic greets young patients and their families as soon as they walk through the door and is a daily inspiration to the entire care team reminding them of the hope they bring to their patients every day.
Our color slices feature several of Kurt's images paired by color, theme or design and make beautiful statement pieces – particularly when filling a large space.
Because it can be hard to choose just one image.
That's what makes our custom color slices such a popular option for healthcare environments.  Color slices really pack a punch!
We have a catalog of slices we've already created and can also create custom slices, like we did for this project, based on your specific project, brand, colors, and image preferences.  It's the perfect solution for healthcare environments that want really big images without the really big cost.
They can be framed or printed on an array of substrates including acrylic, canvas, wallcoverings and Dibond metal.
Here is what this healthcare intake counter wall looked like BEFORE installation . . .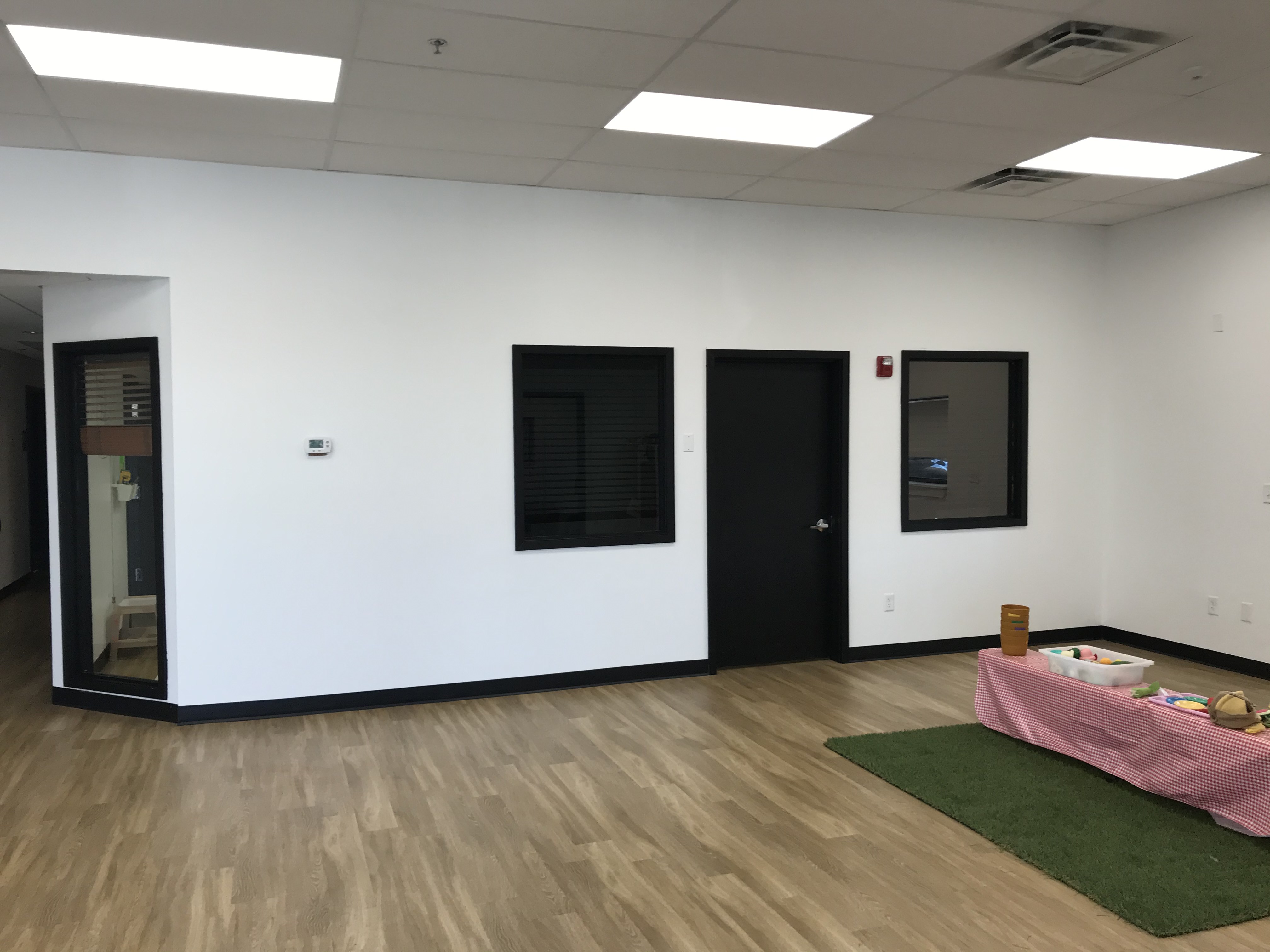 And here is what it looks like NOW.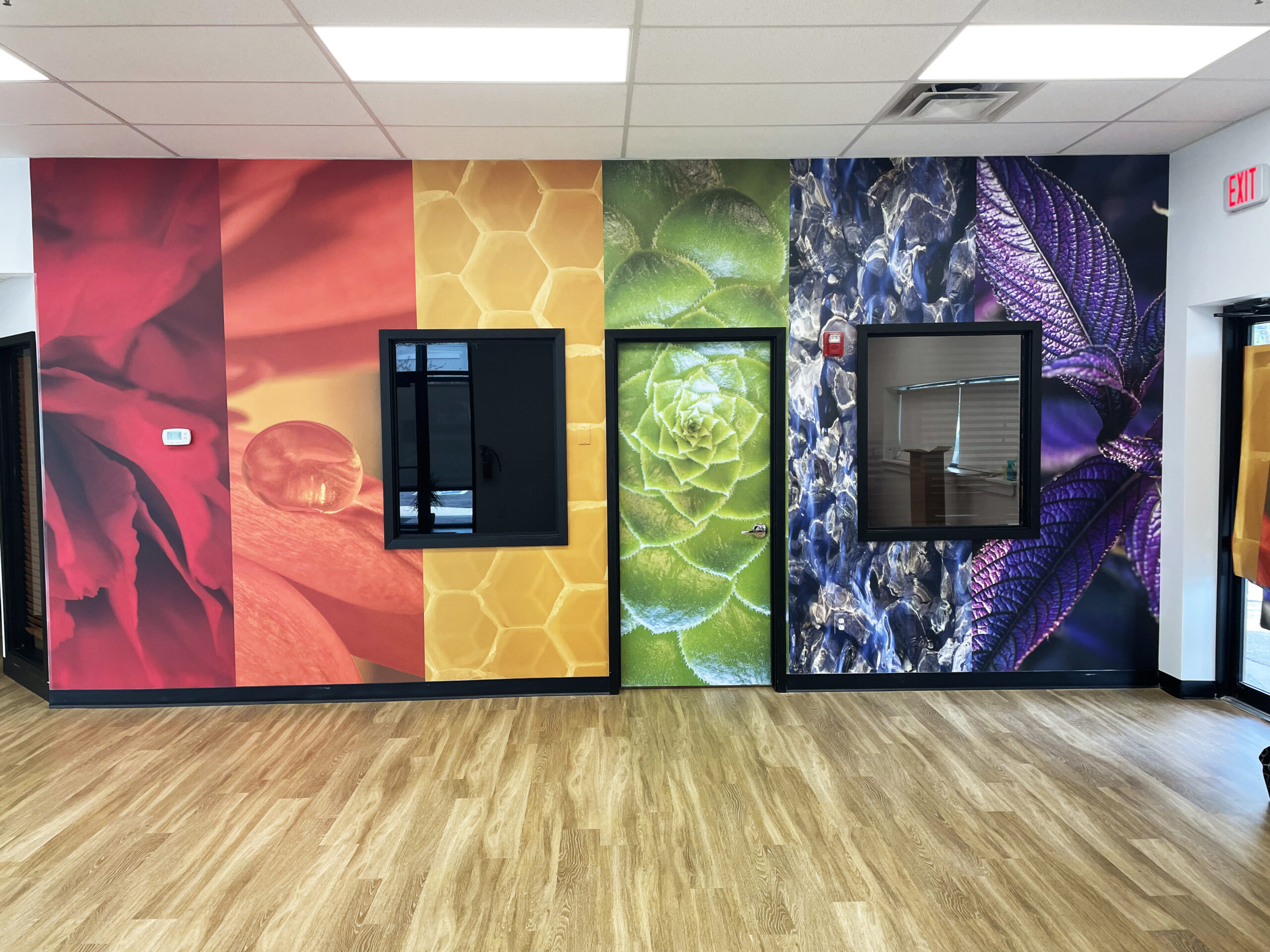 WOW, right?!
This large-scale environmental graphic TRANSFORMED the approximately 250″ x 115″ wall that greets the pediatric patients, their loved ones and other visitors when they enter the pediatrics clinic.
Omaha Pediatrics Therapy also chose an uplifting image of clouds drifting in a bright blue sky to create another large graphic on an adjacent wall. You can see the glass installation that inspired their choice here.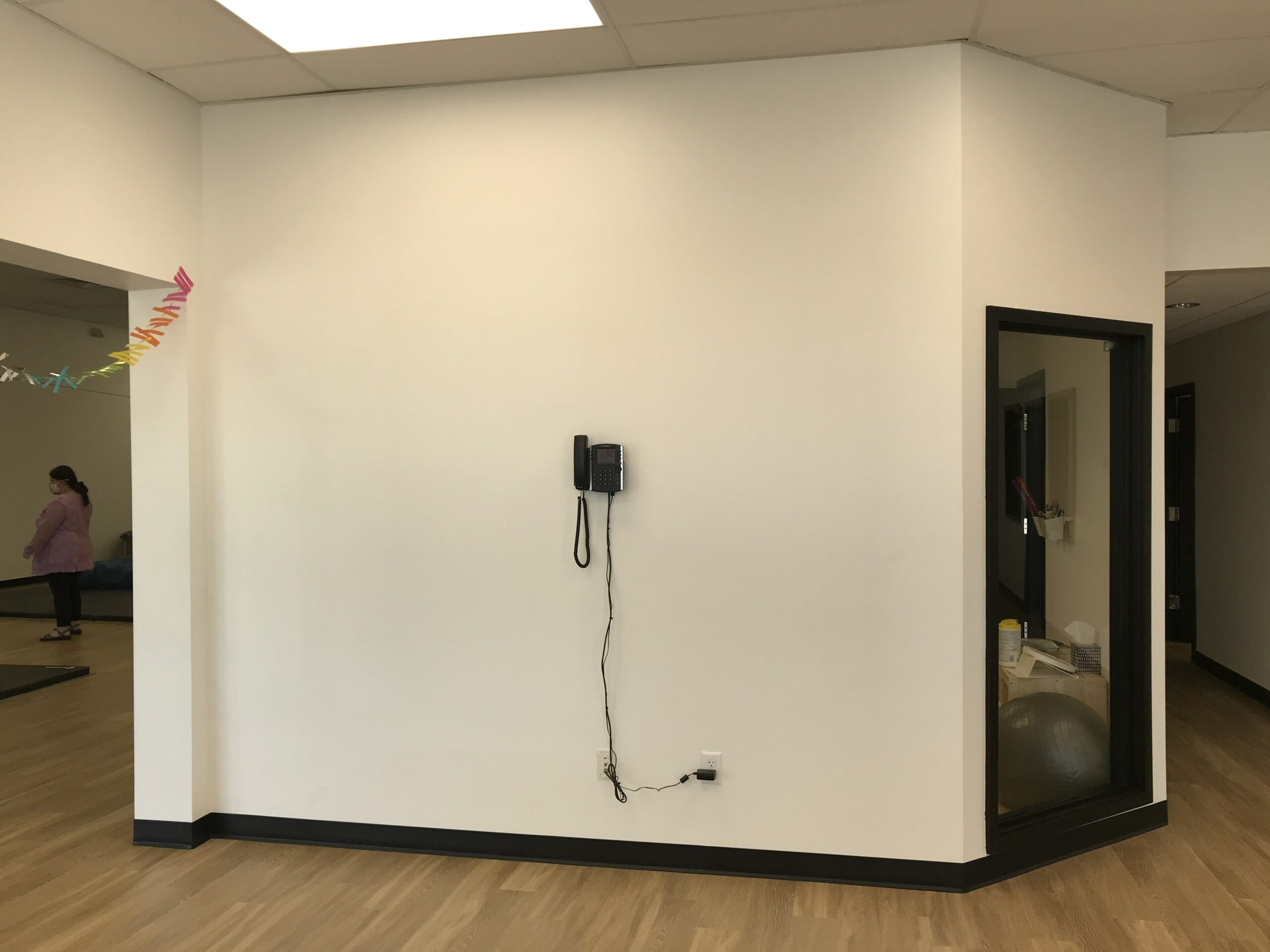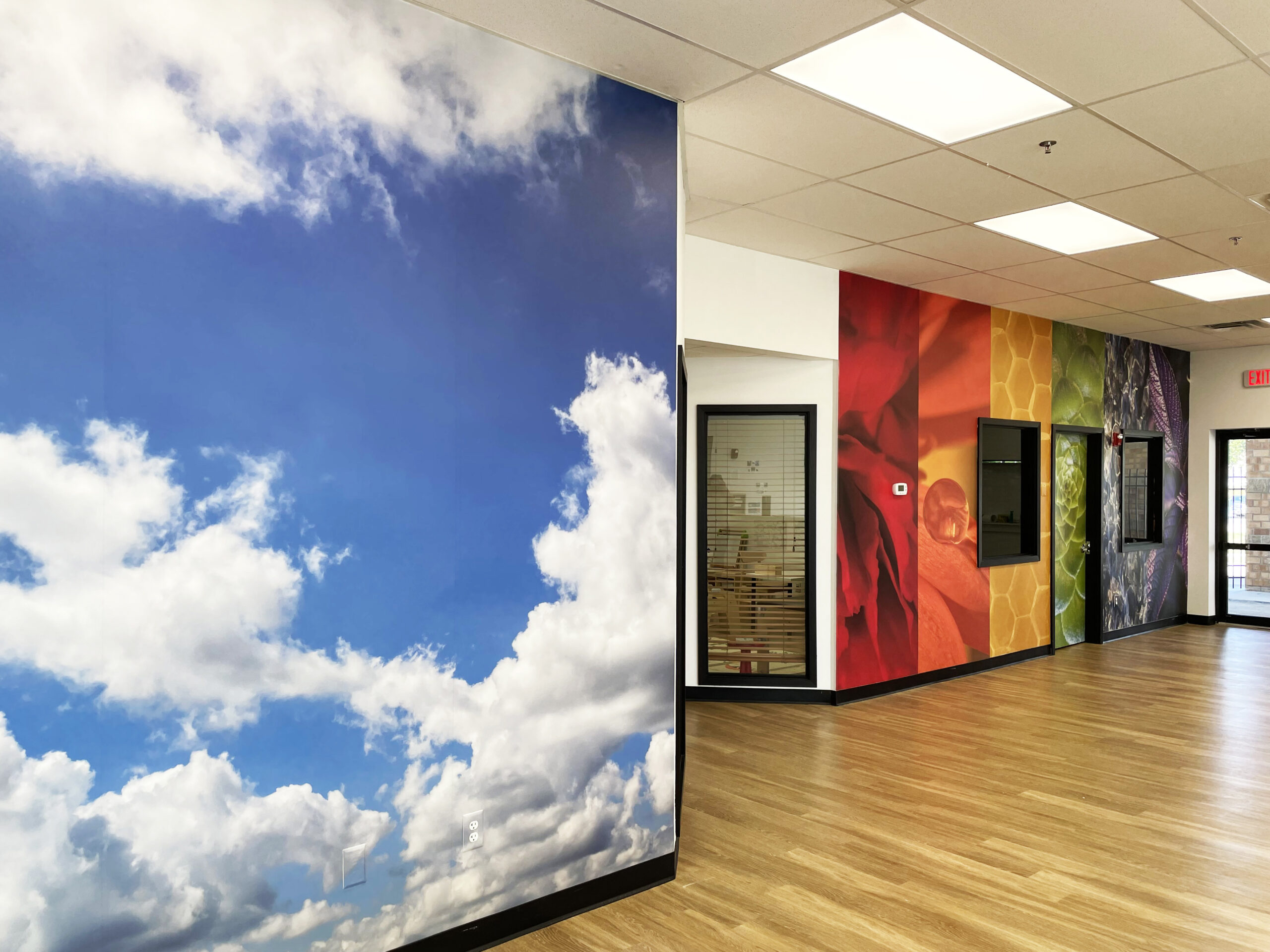 These BOLD wallcoverings have resulted in lots of smiles, wide-eyes and conversations from patients and staff.
JUST the kinds of thing you WANT to see in healing wellness environments, especially when dealing with young patients!  And a GREAT way of bringing nature to life indoors using biophilic design elements like nature photography that are safe, vibrant and easy to clean!  
Both wallcoverings printed and installed by our friends at Renze Display.
Click here to see more of our latest installations!