Making a Difference in Our Own Backyard – A Collaboration with University of Nebraska Medical Center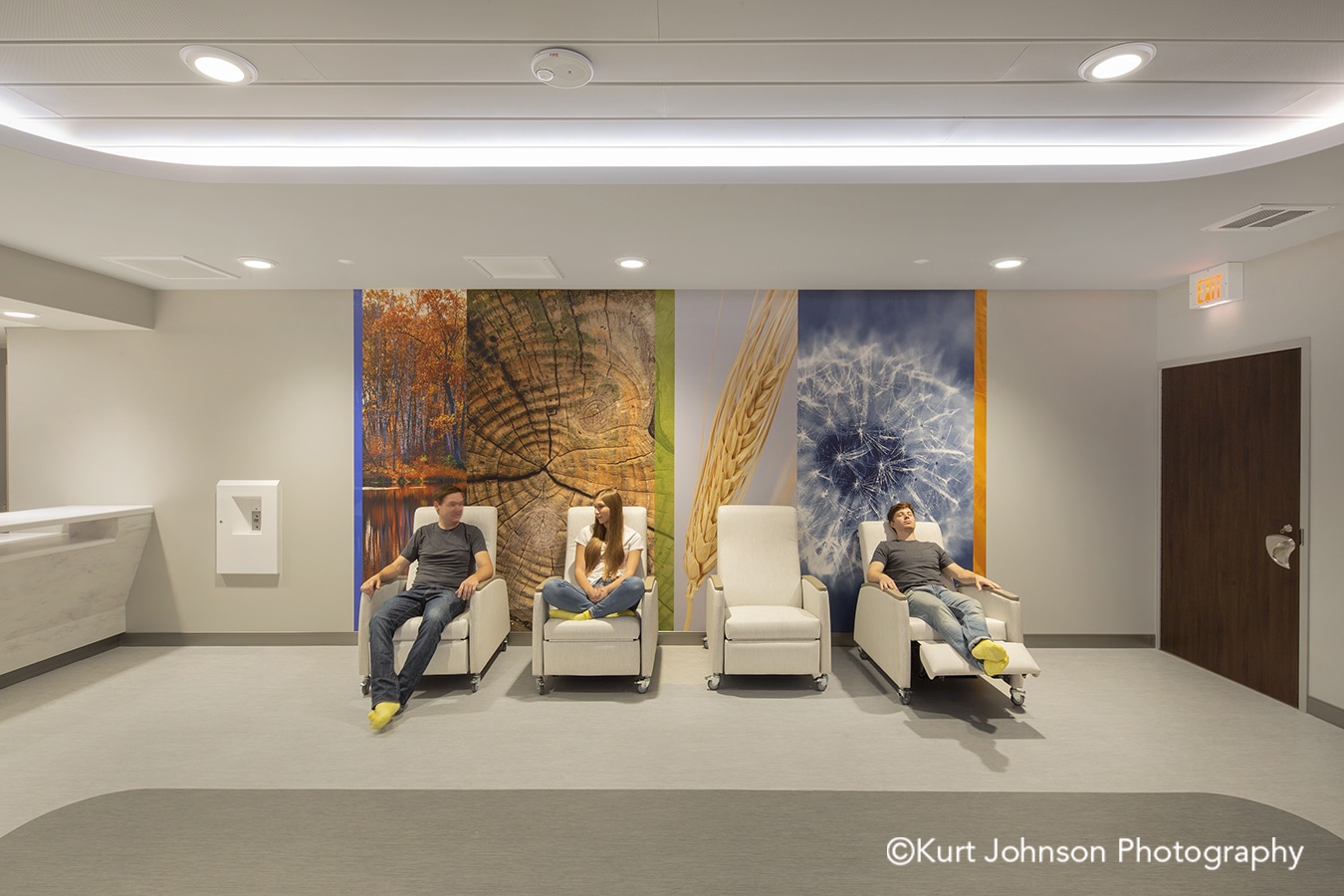 Being part of something you believe in feels good.  But you know the feeling you get when the work you do has a direct impact on your own community?  Well, that's how we felt about being part of The University of Nebraska Medical Center's Psychiatric Emergency Services Facility in Omaha, Nebraska.
Our background in biophilic and evidence-based design, our passion for capturing images backed by wellness research, and our experience putting those healing images into healthcare facilities across the country, made our involvement with this project a meaningful opportunity to be part of something making a difference in behavioral health treatment in Nebraska.  
The facility was an addition to the existing hospital's emergency room and its purpose was to be "a calm, compassionate environment away from the main emergency department," where patients could be assessed and referred for appropriate treatment (UNMC). 
And the fact that this much-needed behavioral health facility was part of our own community was an added bonus. 
This was an extensive project, with adjustments needing to be made throughout the process as measurements and details changed.  We worked with UNMC and DLR Group for over a year, using their inspiration board and design intent to guide the image choices for the space.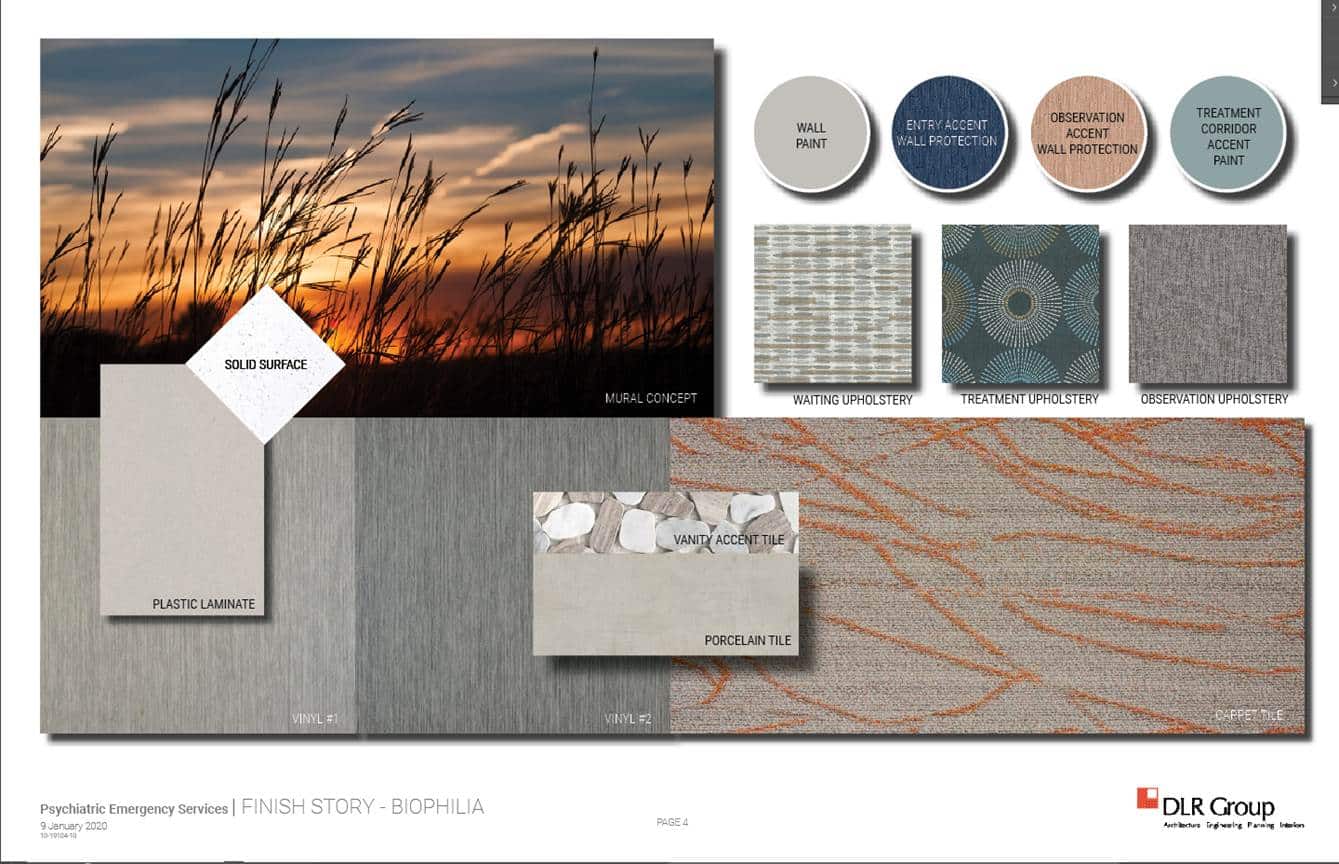 The project called for three large nature murals to be used throughout the facility. 
For 2 of the murals, we worked with designers to create large-scale vector graphics of landscape images they selected from our extensive library.  We've seen an increased interest in vector graphics over the past year due to their striking appeal and scalability.  You can read more about the benefits of using vector graphics here.
The first vector graphic chosen was an image of tall Midwest grasses with the backdrop of a gorgeous Nebraska sunset.  Tori Gerkin, our experienced project manager and art director with a keen eye for color and detail, made sure every blade of grass matched the project designers' vision.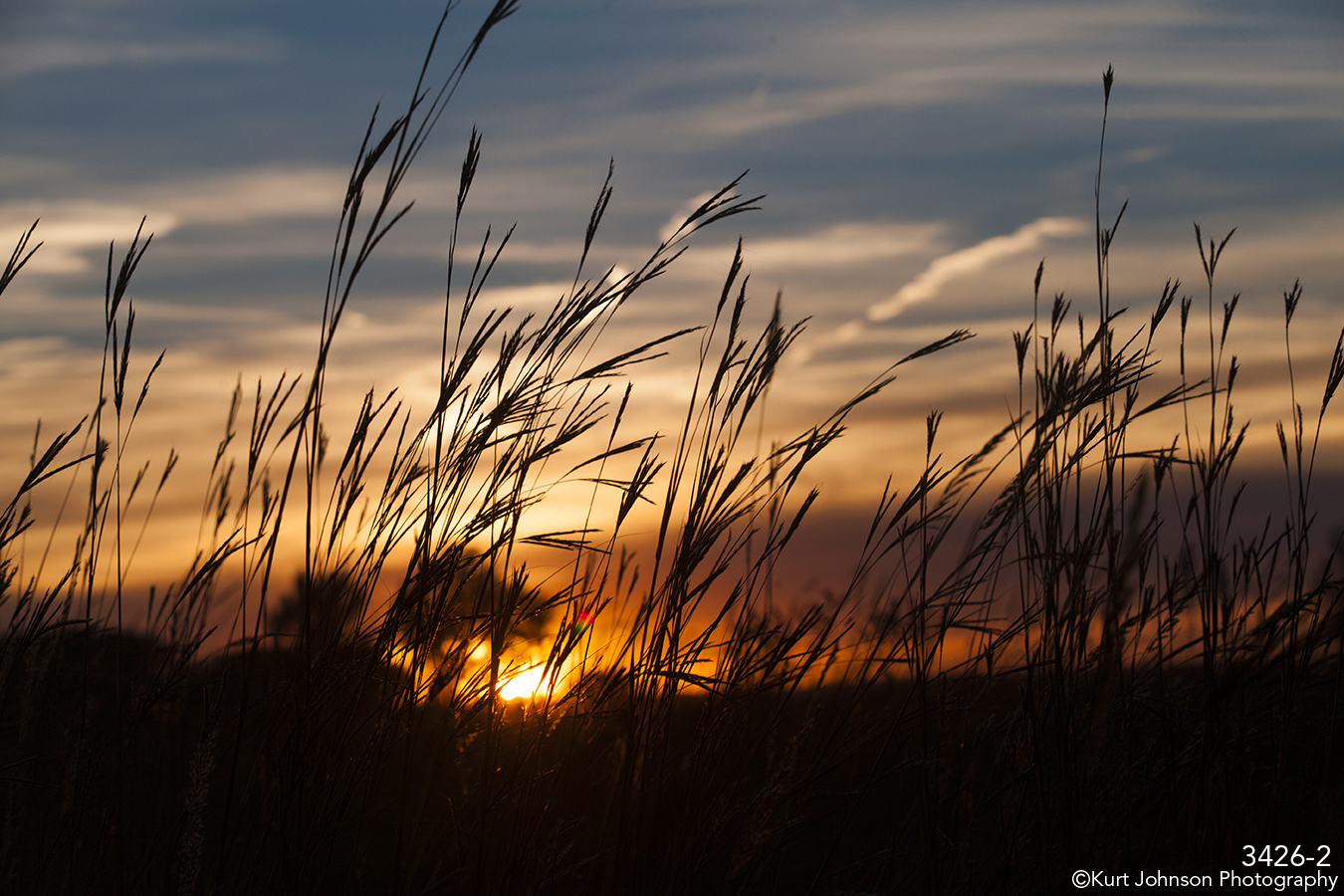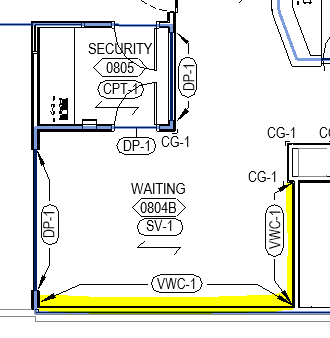 Tori adjusted colors to match paint and furniture colors and ensured the image looked perfect at its huge 326″ W by 110″ H size as it covered the length of a winding corridor in the Waiting Area.
The result was stunning and created the soothing yet modern atmosphere they were hoping for.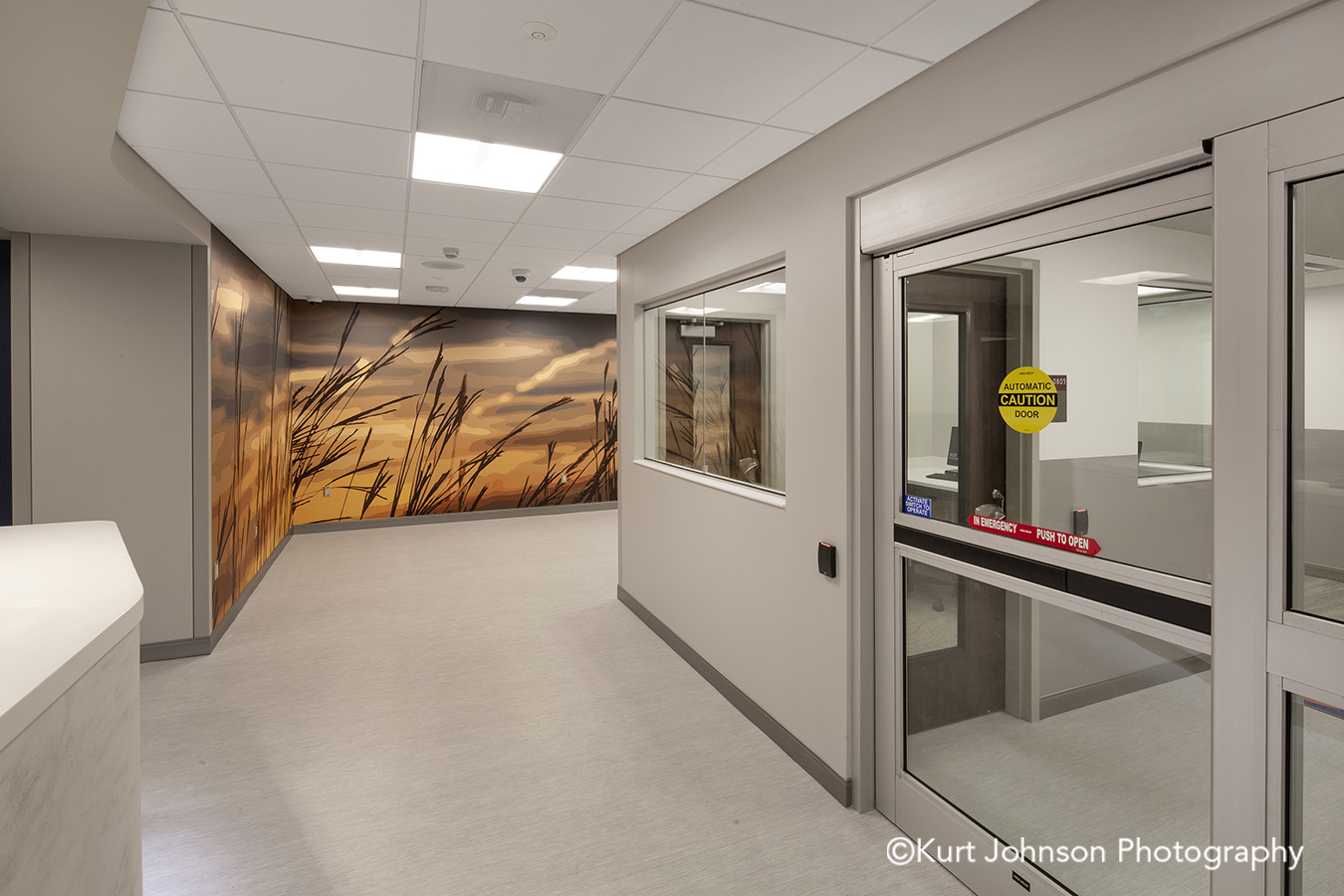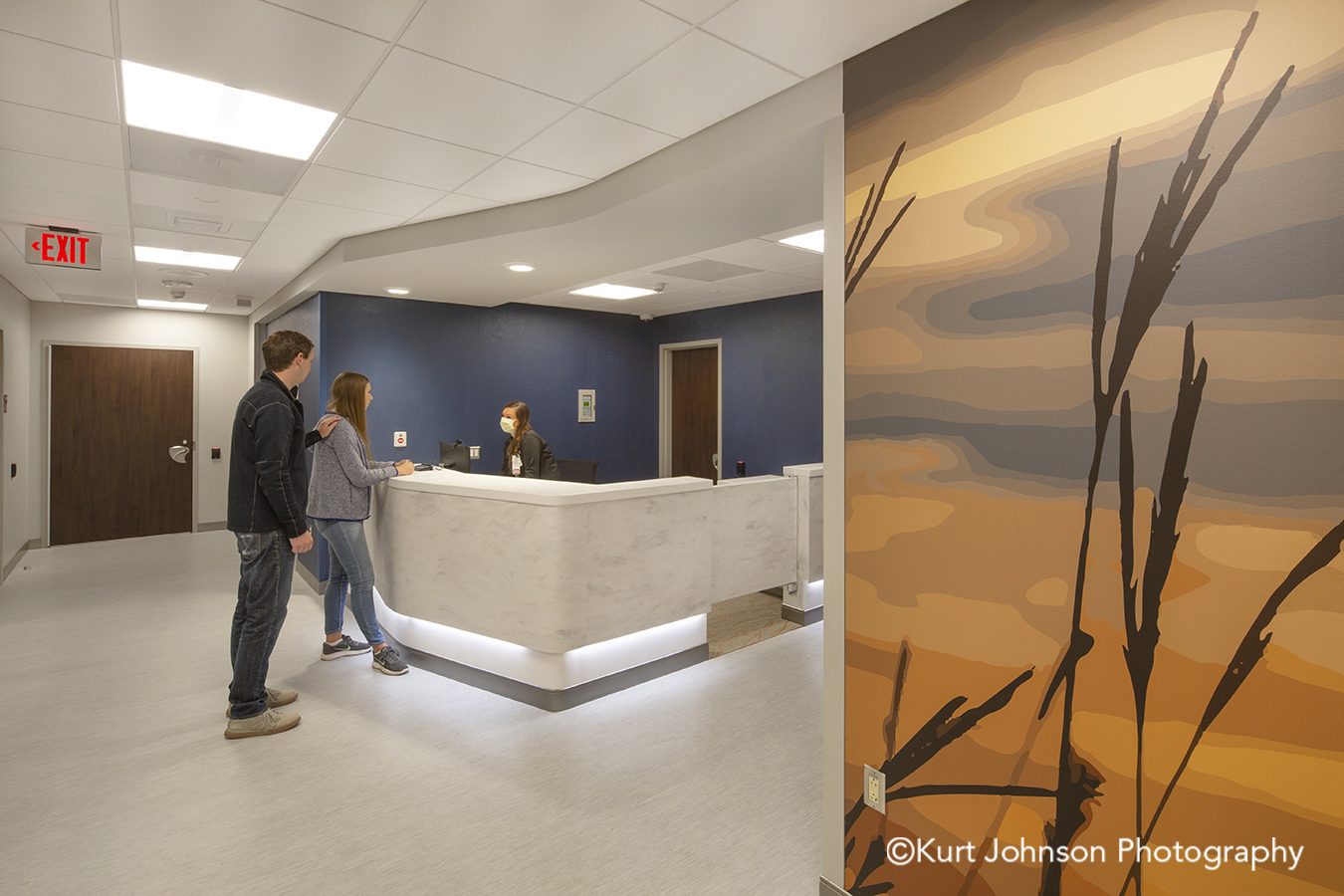 The second mural was for the Patient Lounge.  The image selected for this space was an open sky with layers of clouds and color – a Midwestern sky at sunset.  They chose a cropped detail of the sky that was then converted to a vector graphic, to tie in with the first mural pictured above. 
The image adhered to a corner wall, so extra care was taken to ensure the transition from wall to wall would be seamless.  Both vector graphics were printed on Koroseal's vinyl wallcovering.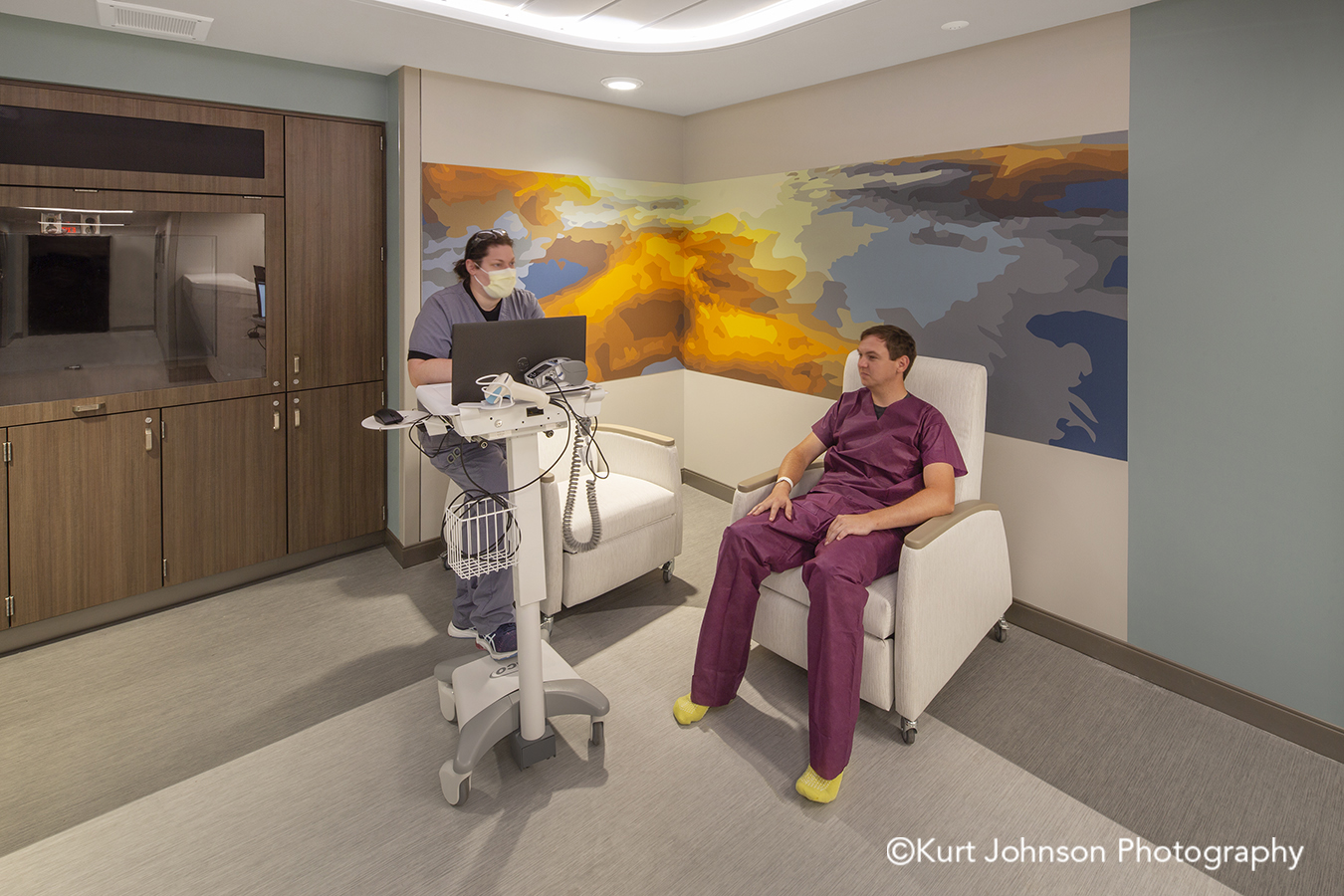 The third and final piece for this installation was for the Observation Room.  We created a custom texture slice, designed by pairing several of our images to produce a nature-based point of interest that would give patients something to focus on while adding to the soothing atmosphere of the space. 
These custom "slices," as we call them, are extremely popular with healthcare clients and allow more than one of our images to be featured in a space since it can sometimes be hard to choose just one.  They are a unique and modern take on nature photography and a beautiful choice for healthcare design. 
The texture slice mural we created for UNMC went through several revisions based on the designers' feedback and to match changes that were made to the interior space, with adjustments needing to be made as measurements and details changed.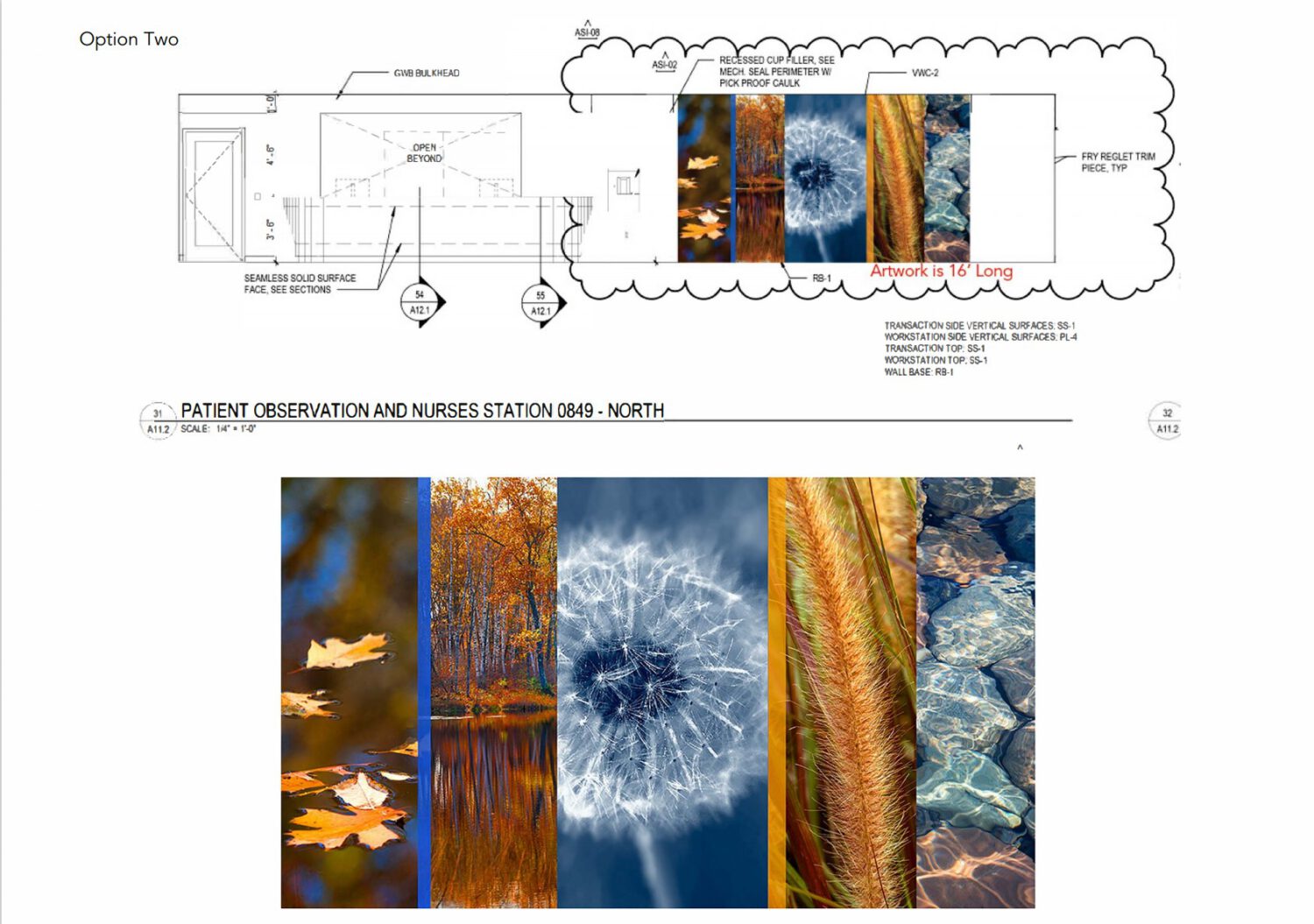 This is something we see often, especially with new construction, and our experience with all types of projects throughout the years, allows us to provide quick, suitable options using photos from our vast image library or by shooting custom images for clients, which is what we did for this project.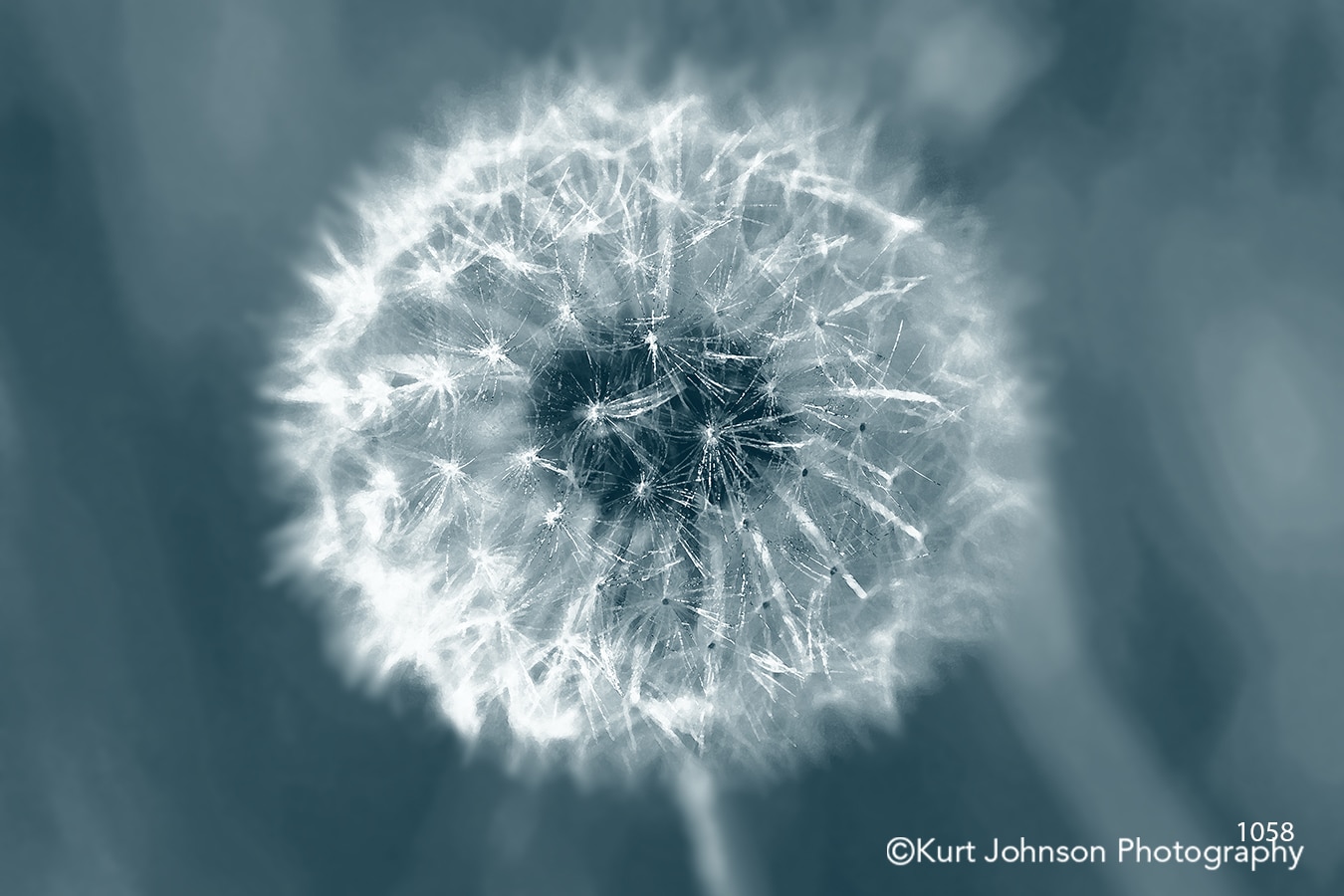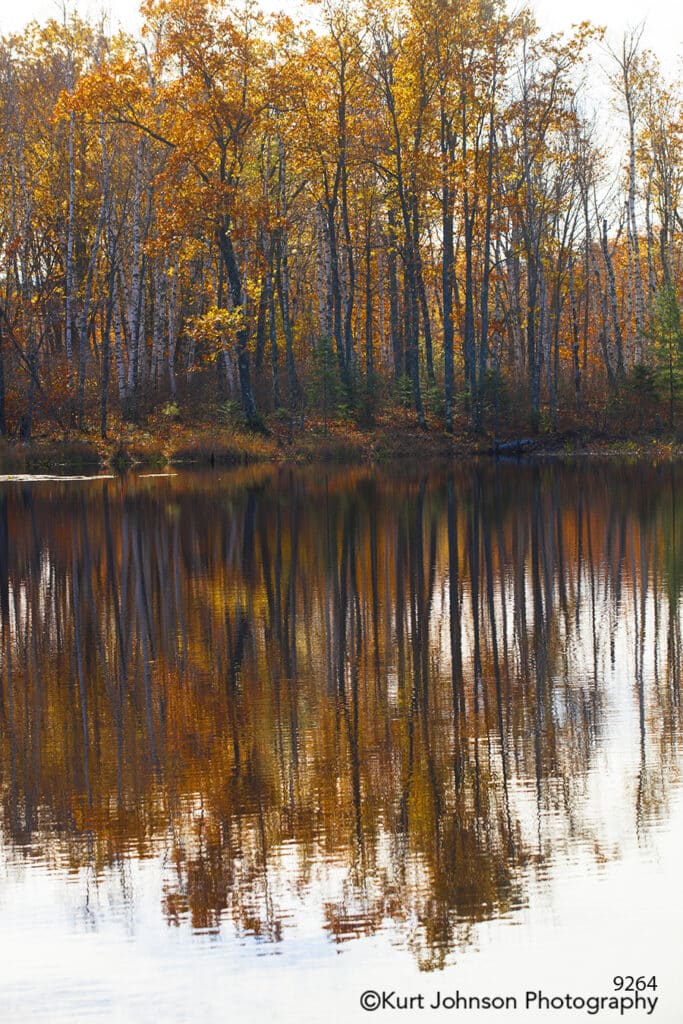 They were drawn to our dandelion image from the beginning, which is a KJP stylized interpretation of one of our original images.   The autumn trees waterscape was also an early choice for the mural.  They knew they wanted to include other textures from nature and asked Kurt to shoot more detailed wheat and tree bark images for consideration.  After several versions and mock-ups, they approved the version below for final installation.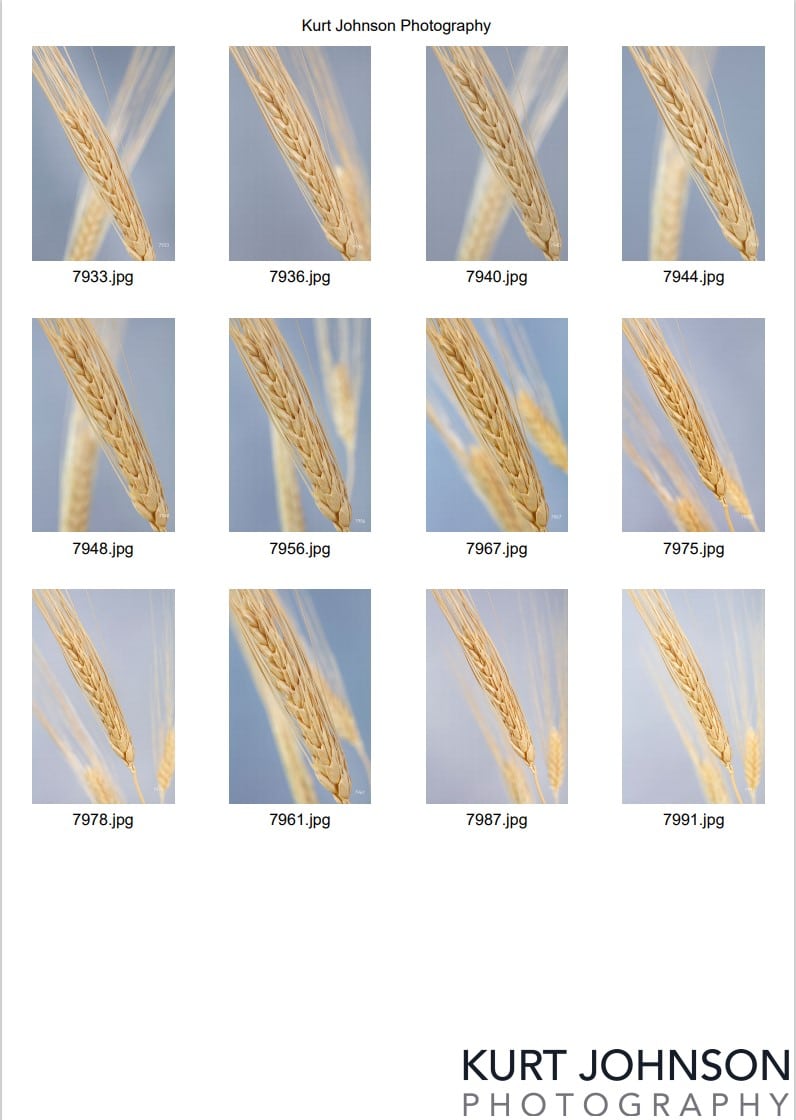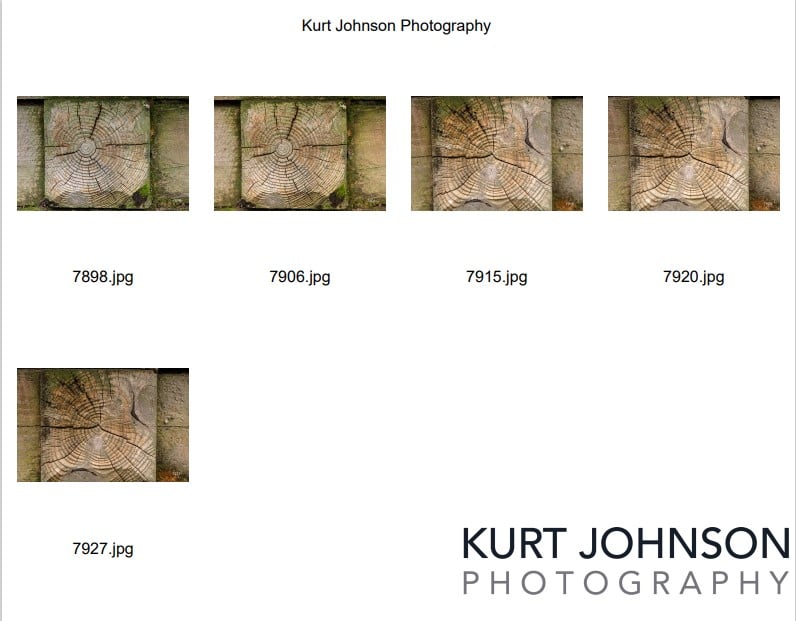 The result for the Observation Room was a gorgeous texture slice printed on Koroseal's Fusion Wallcovering, which brought a large-scale 140" W x 110" H piece of nature indoors.  Adding a unique biophilic design element to a behavioral health setting with no access to natural light was a thoughtful and informed choice to provide the best care for patients based on the principles of evidence-based design. 
Regardless of the amount of time it takes to complete a certain project, or the number of revisions necessary to ensure the perfect fit, the outcome of seeing these spaces, knowing they will improve patient outcomes and be a calming visual distraction for someone going through a difficult time, makes every aspect of the process wholeheartedly worth it.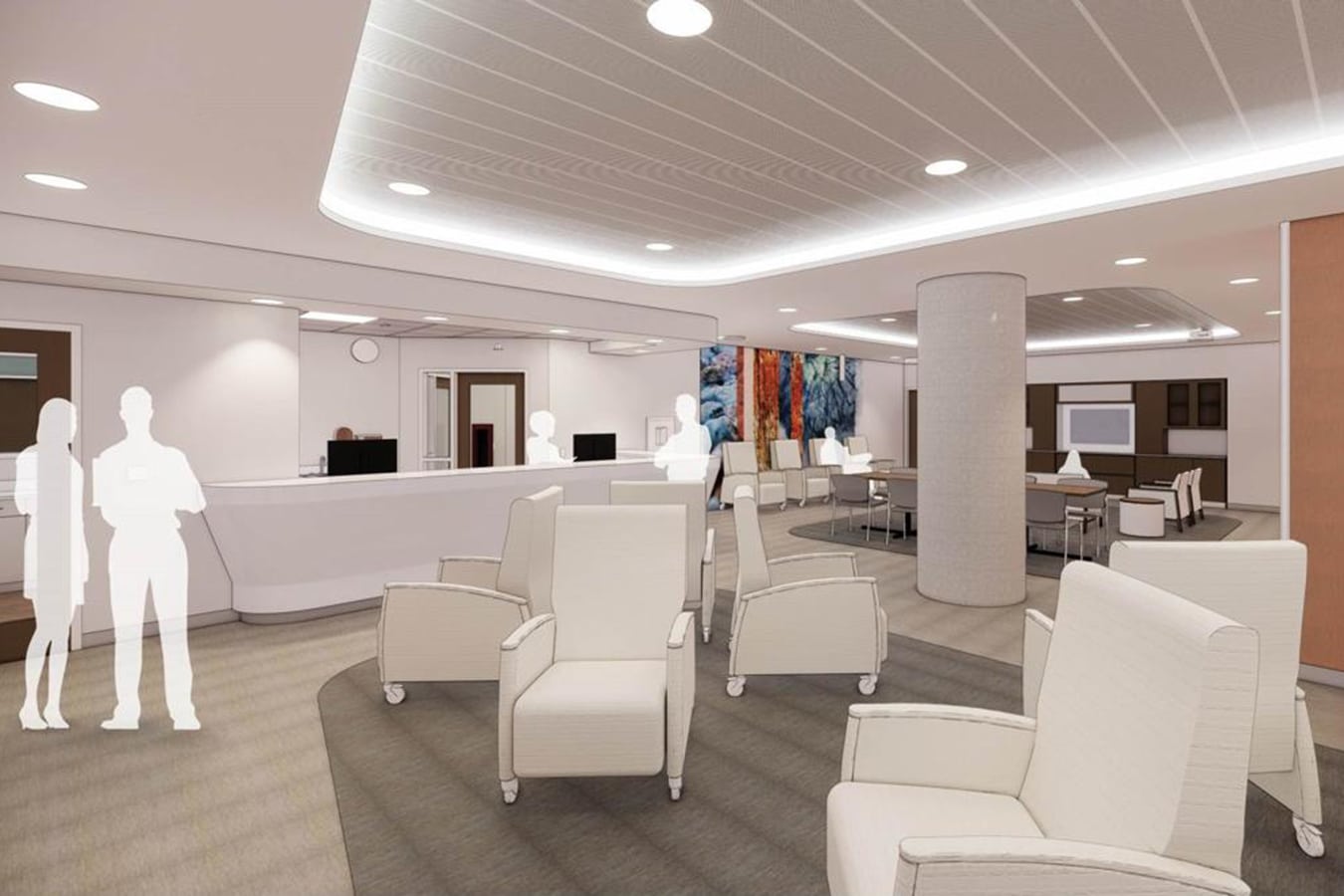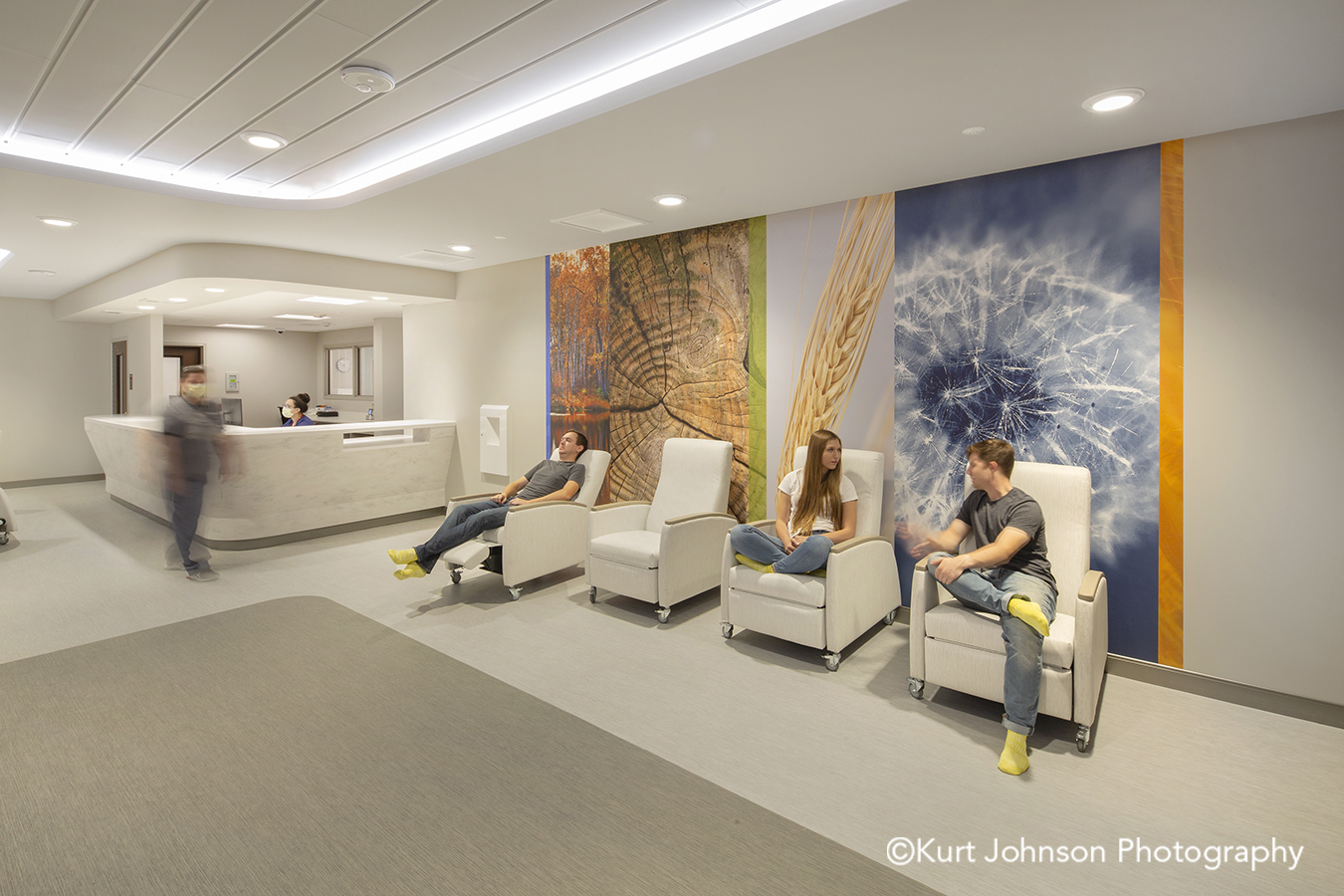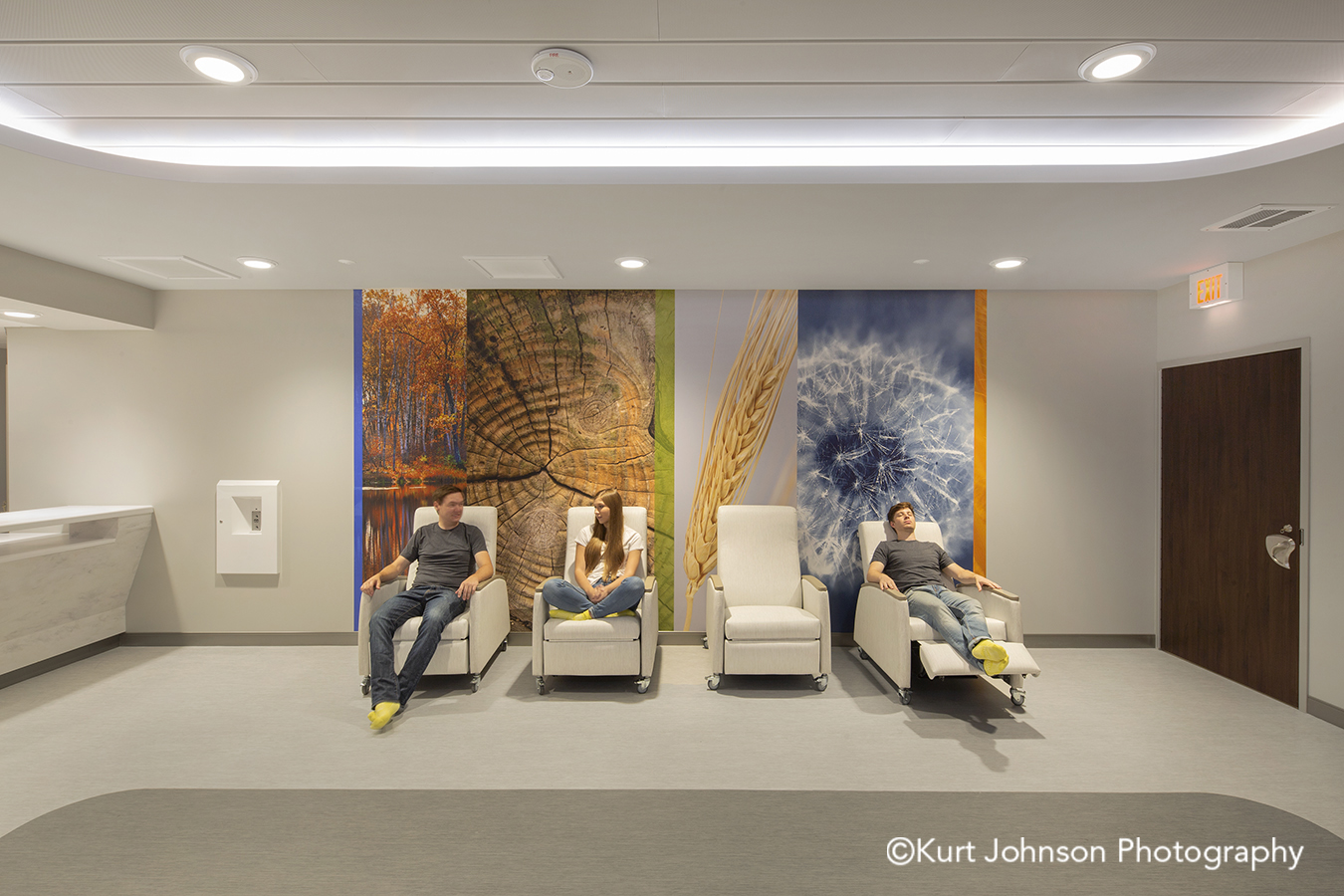 For more info about this space and to get a virtual tour inside, click here.