Innovative Healthcare Design- The Power of Gathering: Takeaways from HCD 2023
It's powerful when over 4,000 people gather in one place with a shared goal – healing.  This year's Healthcare Design Conference and Expo in New Orleans, Louisiana was a beacon for innovative healthcare design in an industry that's continually evolving to meet the needs of a modern, fast-paced world.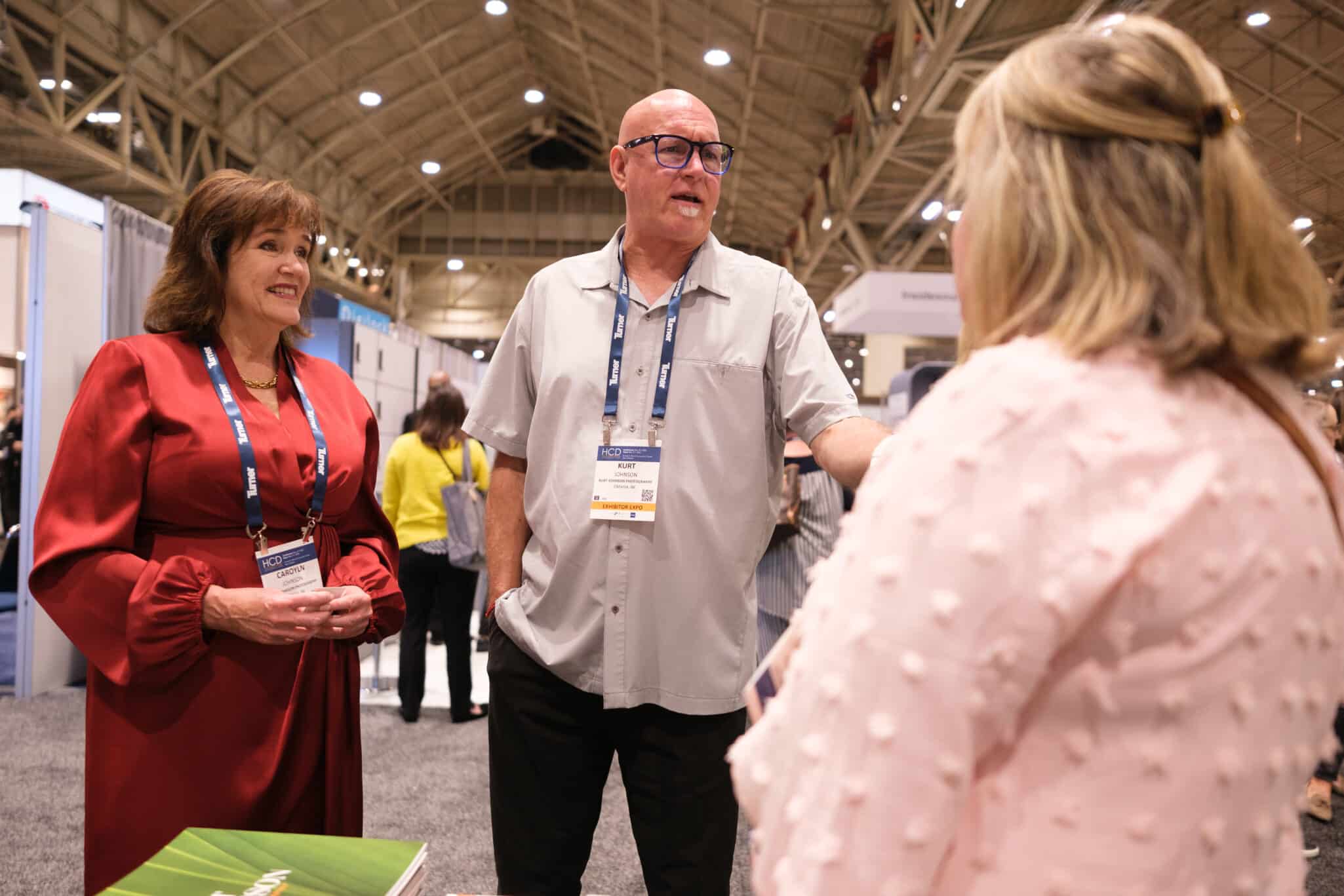 The HCD annual conference is "Devoted to how the design of responsibly built environments directly impacts the safety, operation, clinical outcomes, and financial success of healthcare facilities, both now and into the future. . ." according to the HCD website.
This year's conference was held in the heart of downtown New Orleans.  So of course we had to sample some great food and spend some time exploring the natural charm and diversity of the city.  And New Orleans did not disappoint.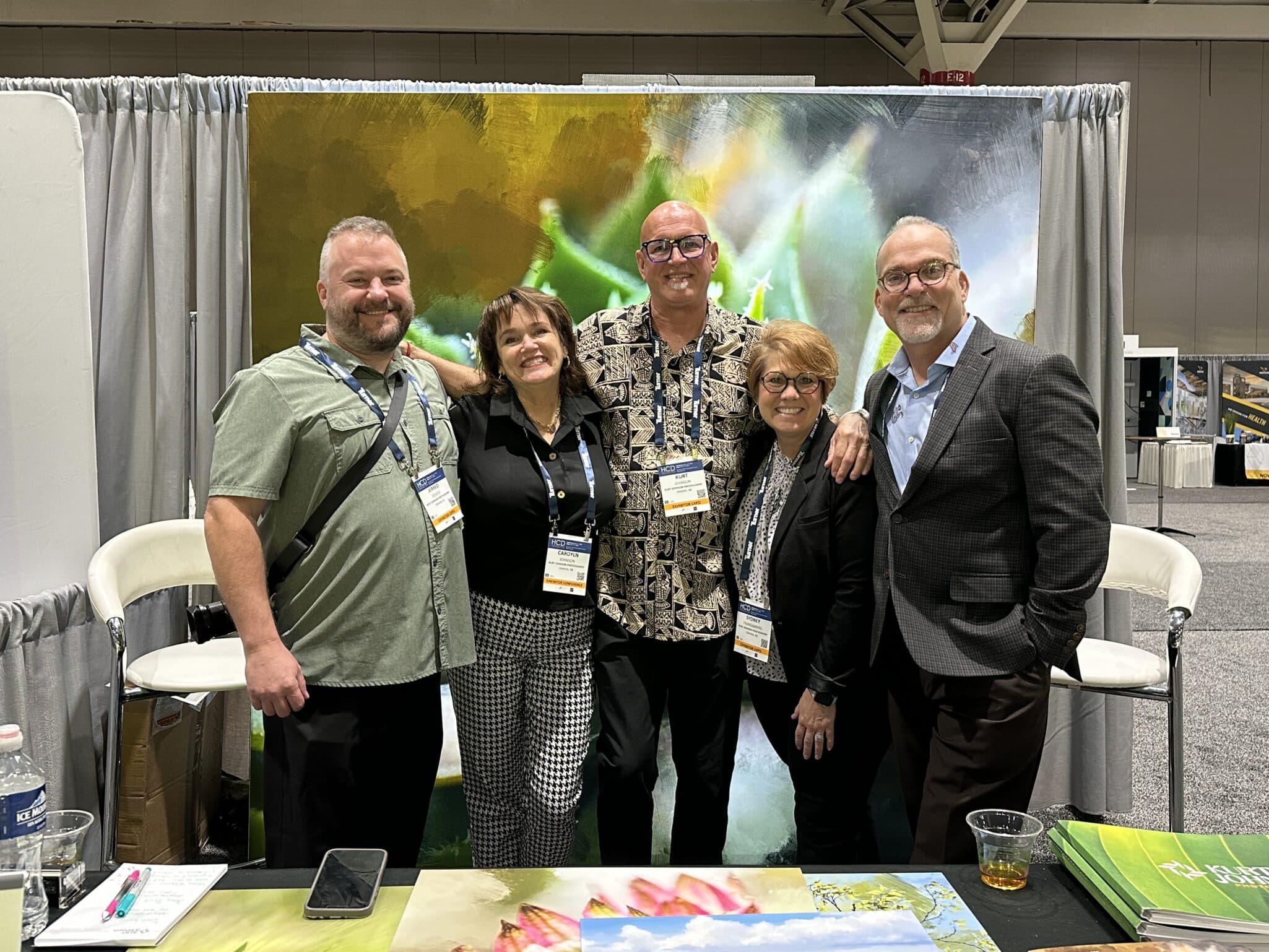 Joining us at HCD were our long-term framing partners, Philip and Sydney Frangenberg of Frameworks, Inc.  They're based out of Wichita, Kansas, and handle our framed art production, including our triple-coated canvas prints.  Also with us was Jerred Zegelis, the artist behind our new Impressionism and Layers images, which are both part of our Innovations line.
Our team at Kurt Johnson Photography continues to focus on innovative healthcare design that solves problems for healthcare environments.  And we definitely felt the synchronicity with the timing because of the rollout of our new, nature-based Innovations line.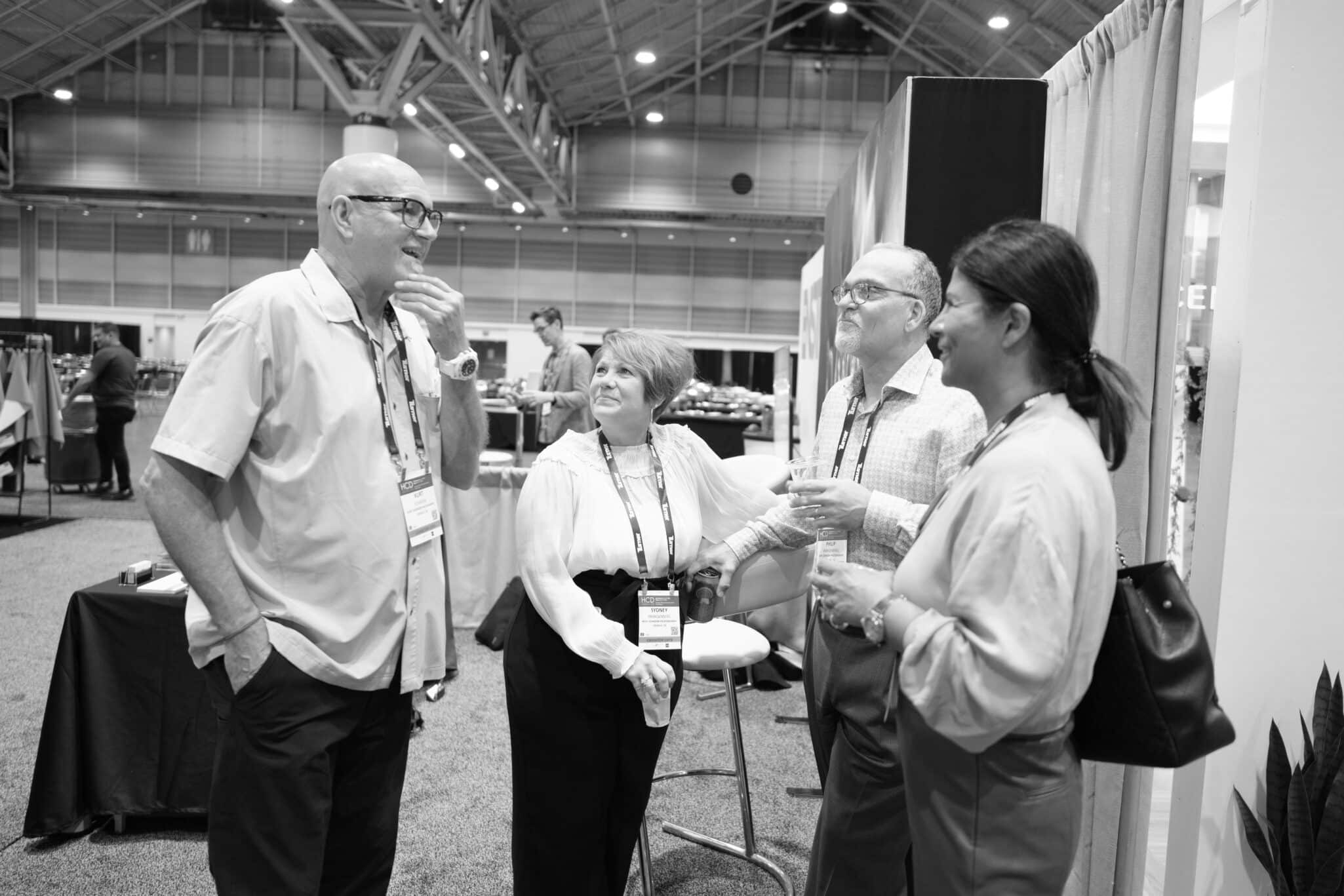 We talked to designers, administrators, suppliers, and healthcare staff, some of whom we've worked with over the years but had never met in person.  We saw some familiar faces from places like Allina Health, HDR, Mayo Clinic, Inpro, Kimball International, and Leo A Daly, and met some new ones too.
Being around that kind of energy was exciting and contagious (and had nothing to do with the proximity of our booth to the refreshments table-we swear!).  And we're excited about new innovative healthcare design collaborations to come.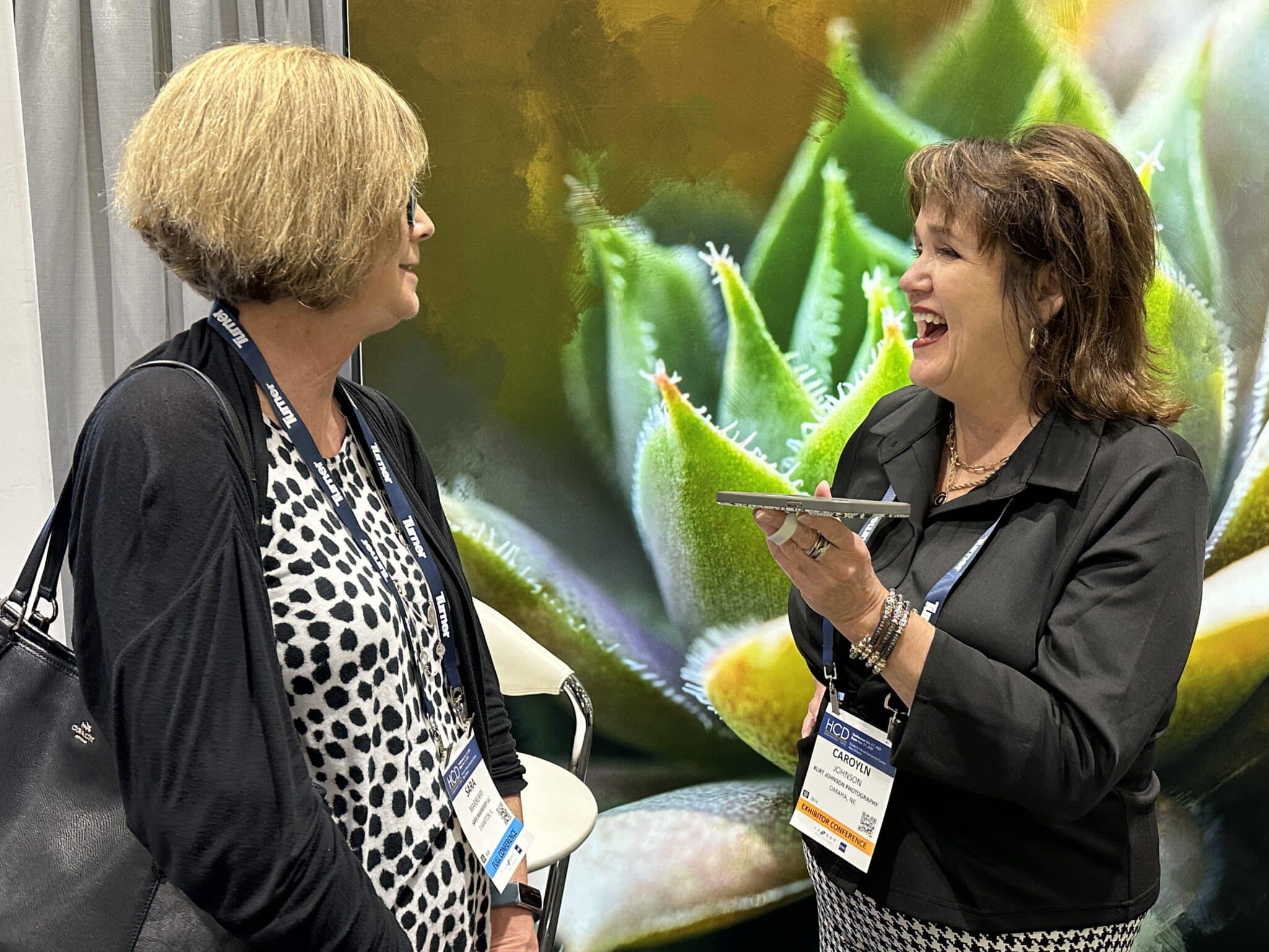 We ran into healthcare design expert, Sara Marberry, who always has her pulse on what's happening in the healthcare industry.  She told us there's still a lot of interest in the work we do and "integrating biophilia" and "access to nature" into clinical environments.
Bringing elements of nature into healthcare spaces never goes out of style – for good reason.
Nature photographs create soothing environments that engage and comfort patients and promote mental and emotional well-being, reflecting a growing awareness of the impact of the physical environment on patient recovery.
Continued emphasis on using art as a tool for stress reduction and anxiety management continues to be a part of innovative healthcare design because of its ability to create calming environments for both patients and healthcare providers.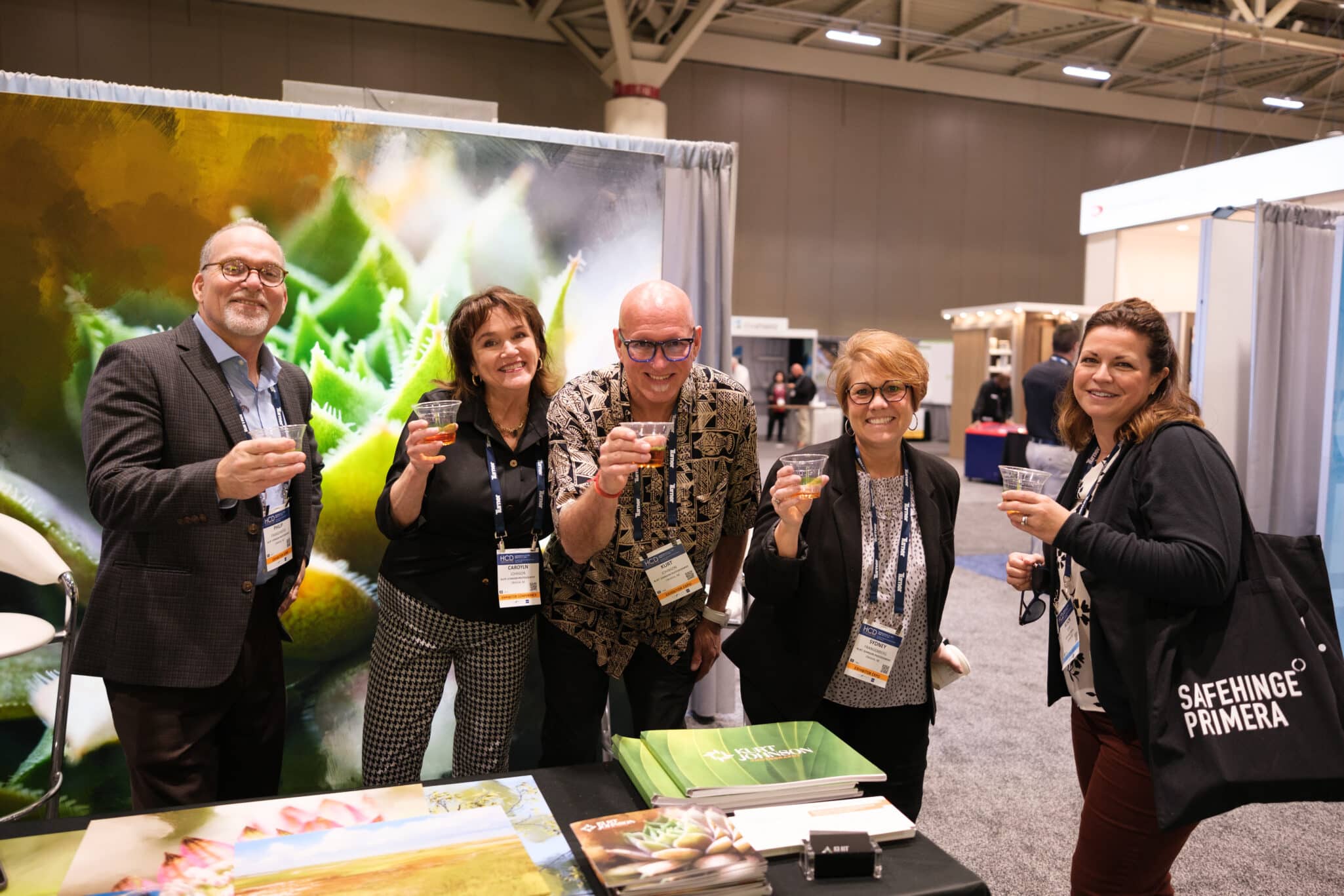 HCD offered workshops, seminars, and presentations and created an atmosphere of elevated and inspiring conversations centered on the future of healthcare design.  We were able to build relationships, share ideas, gain insights, and share how our Innovations images are positively impacting healthcare facilities throughout the country.
The conference and expo was a great place to gather information on industry trends and learn about the needs of healthcare providers so we can help them make informed decisions on how to incorporate innovative healthcare design into their facilities.  This cross-disciplinary collaboration can lead to more holistic and effective design solutions inspired by nature. 
The event sparked creativity, encouraging healthcare environments that prioritize patient well-being and comfort.
It was a  wonderful way to foster collaborations, gain insights, and get inspired so everyone could be part of innovative healthcare design and all its benefits. Can't wait for HCD 2024!  Indianapolis here we come!
And check out Philip and Carolyn from HCD 2013 10 years ago vs this year!  Cell phone cameras have definitely gotten better!