What Message Does Your Environment Send? A Look at Methodist Jennie Edmundson MOB in Council Bluffs, Iowa
What if I told you there were some simple ways of improving patient outcomes, increasing employment satisfaction, decreasing turnover, ultimately leading to a more whole body approach to wellness in healthcare facilities?
According to Steven Kellert in his book "Nature by Design," we now spend 90% of our time indoors and yet we still have an innate need to affiliate with nature in modern buildings and cities.
So, how do we do this in healthcare facilities that must maintain a clean and safe environment to prevent infection and disease?
The answer is nature art, which has been shown to promote restoration if it contains certain elements, such as verdant foliage, flowers, calm water and scattered trees (Ulrich, Gilpin 2003).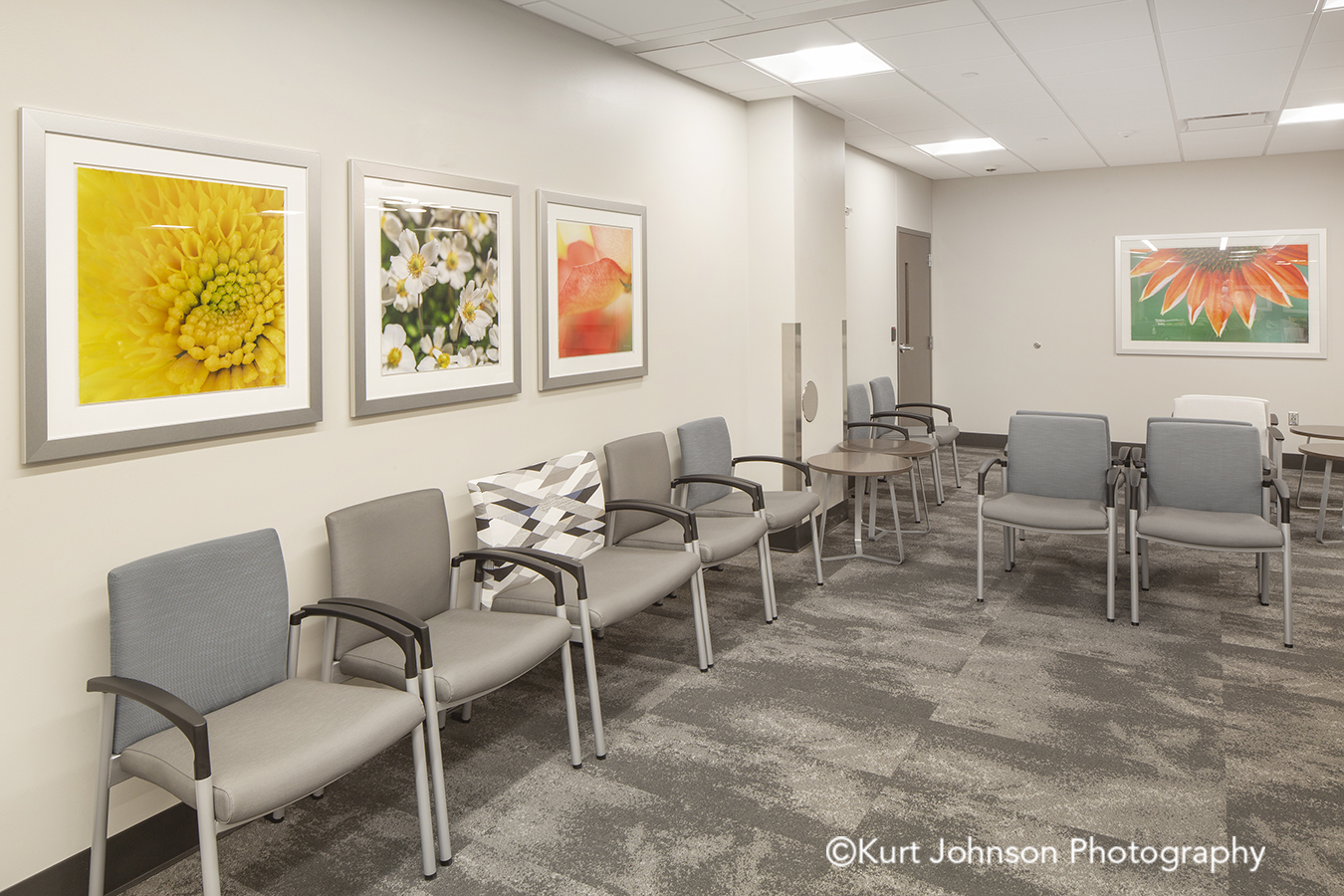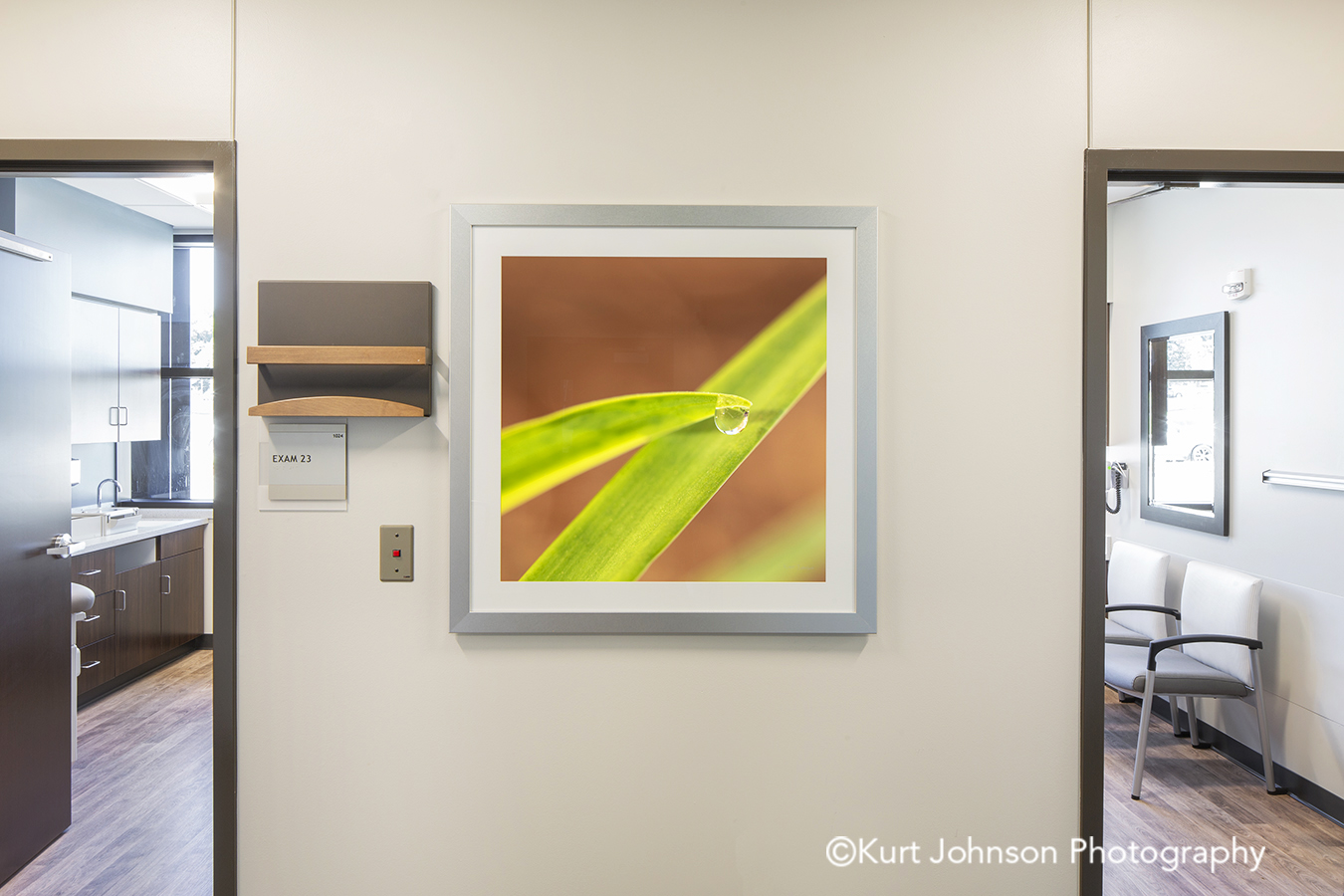 Now, more than ever, it's extremely important to promote calm in healthcare environments that are overburdened with patients and seeing rising numbers of medical and support staff who are stressed and overworked.
These images are from our recent installation at Methodist Jennie Edmundson MOB Clinic in Council Bluffs, IA. This was a brand new Medical Office Building that wanted a very contemporary design aesthetic.
We worked with Stacey Tams, Clinic Director, whose image choices created a contemporary and beautiful space filled with images of bright, bold flowers, greenery teaming with life and calming water and sky images that would serve as a positive distraction for the entire care team.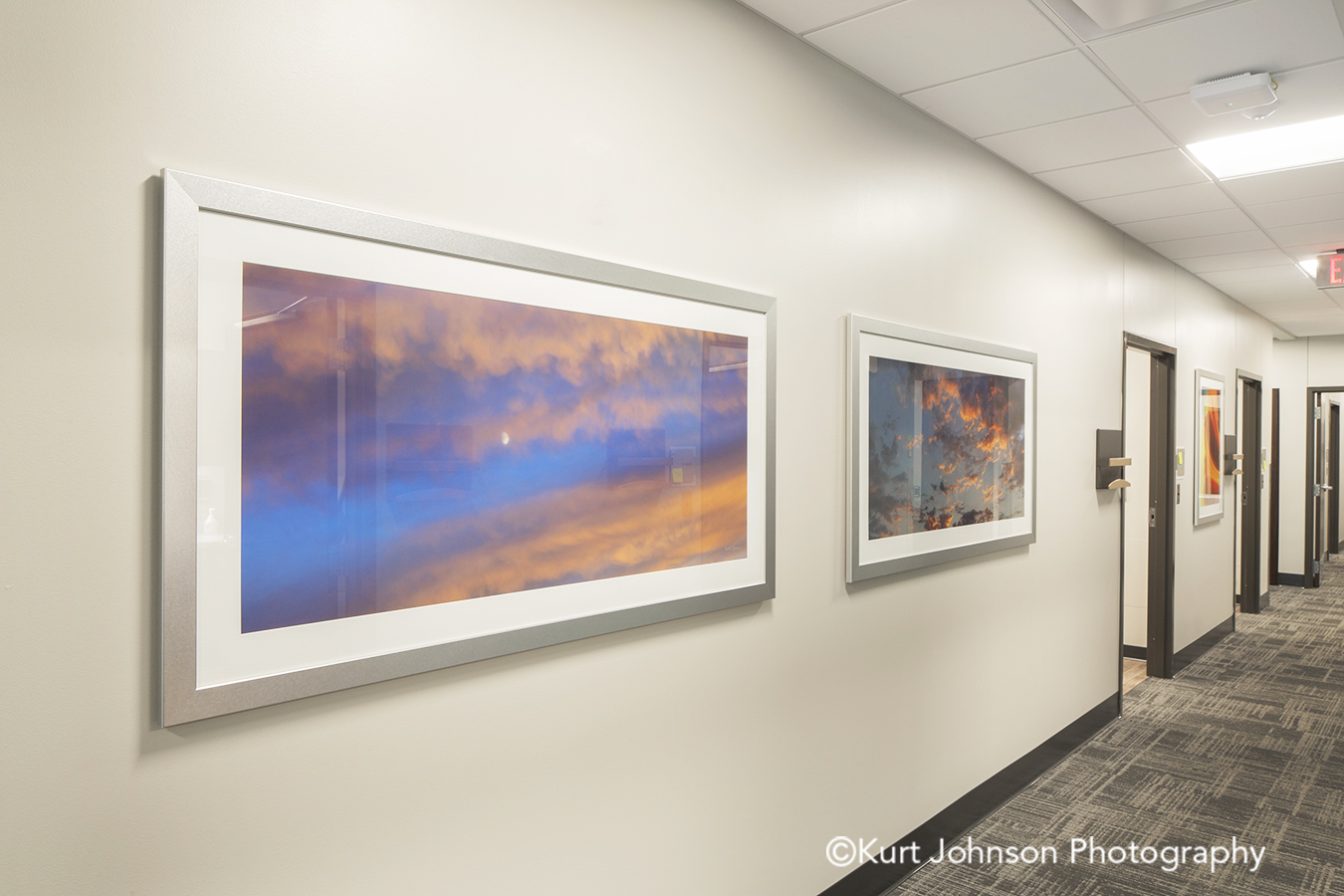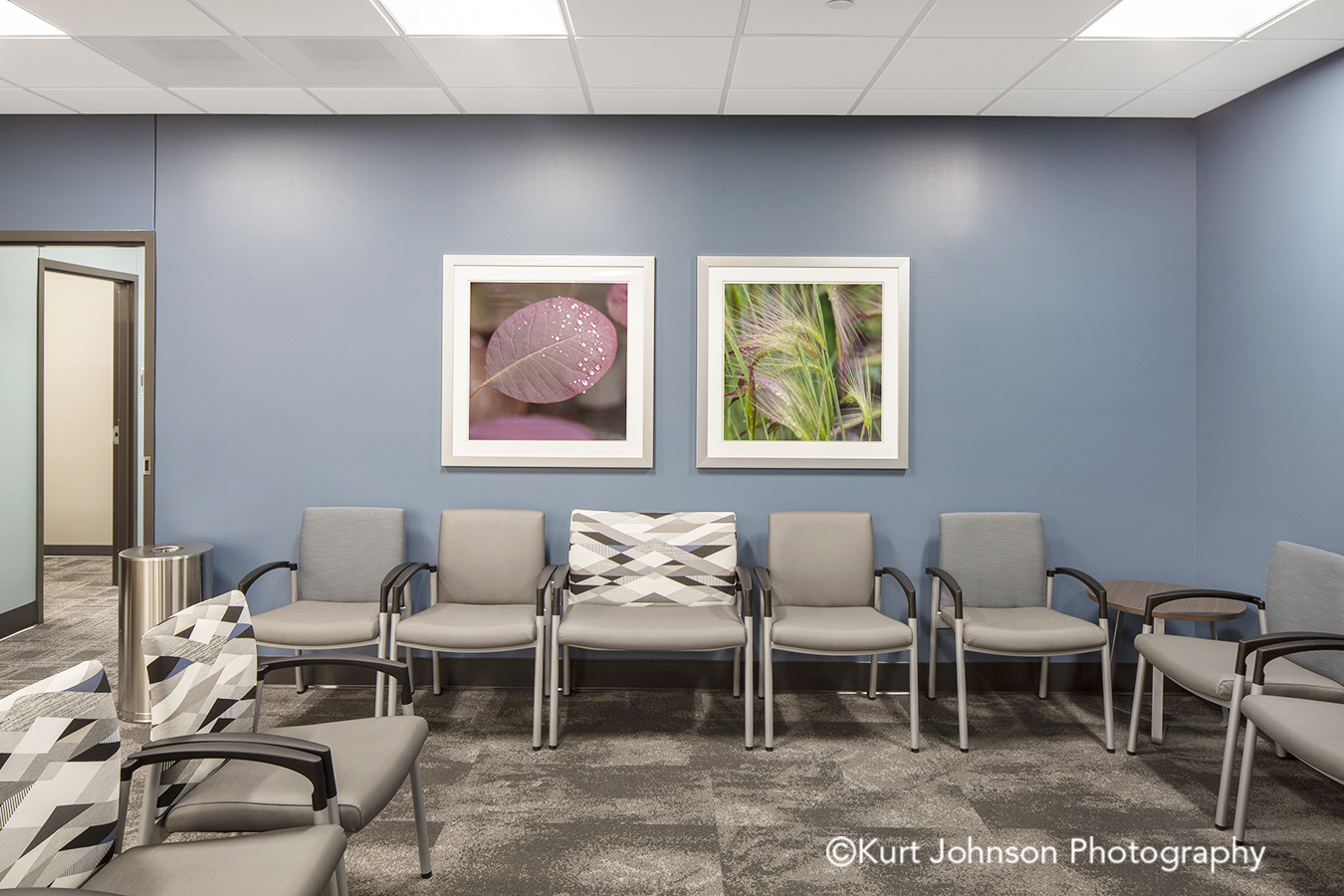 The responses to the artwork chosen for this brand new healthcare facility have been incredibly positive, and we are thrilled at the chance to be a small part of something that can bring comfort and calm to so many.