Kurt Johnson Photography teams with Vetter Health Services to bring comfort to senior living facility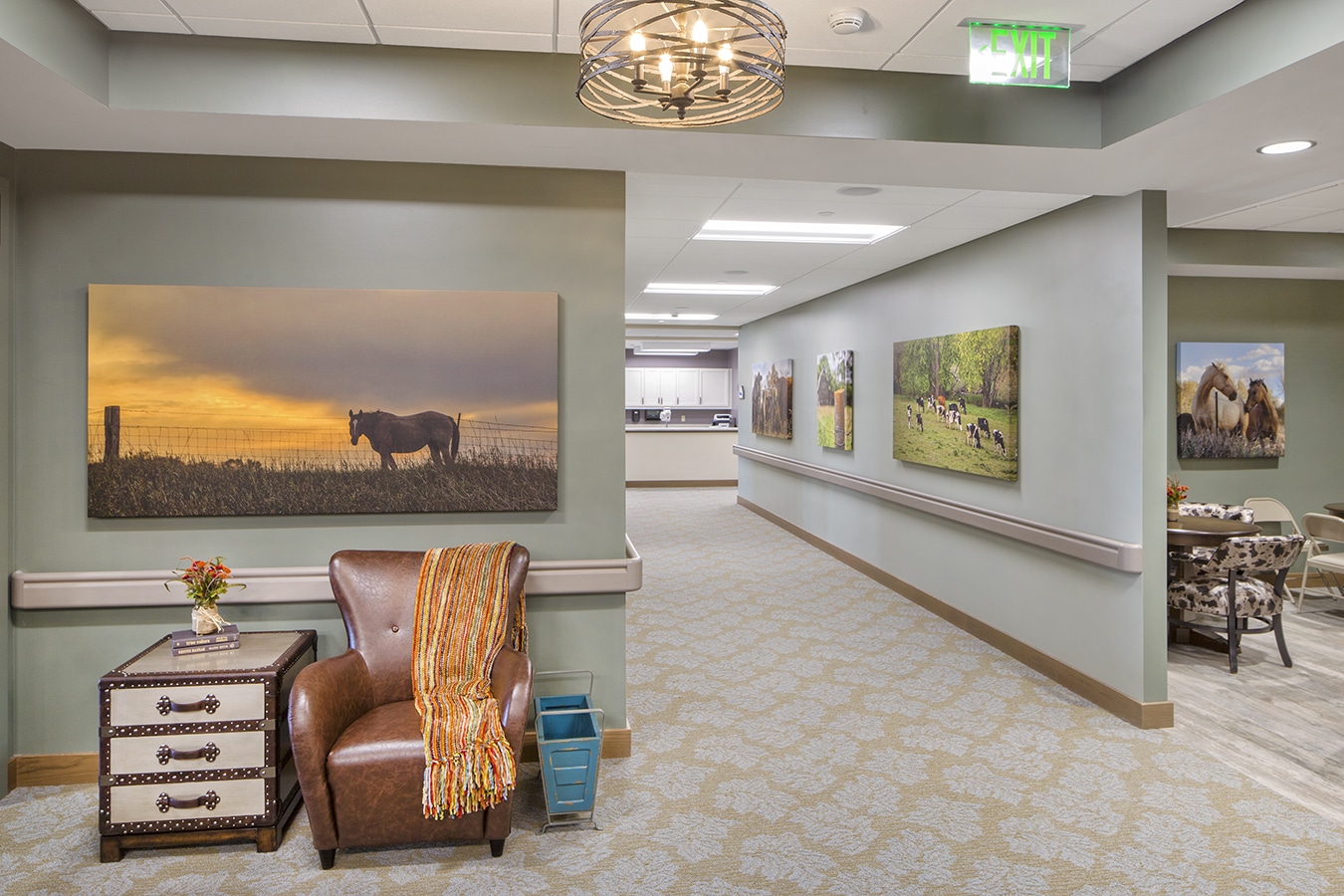 This is the first article in a three-part series on a project in Broken Bow, NE, that was recently highlighted at several industry association events.
Along scenic Highway 2 on the Sandhills Journey Scenic Byway in Central Nebraska, lies the beautiful community of Broken Bow. Home to over 3,700 friendly residents and gentle rolling hills, the city touts 126 total acres of parks in the city park system and one of the most respected senior care facilities in the state.
Brookestone View is part of the highly-respected Vetter Health Services network of senior care facilities. Vetter prides itself on giving their residents exceptional care and has a deep seeded commitment to delivering a family like experience to everyone. The 42,000 square-foot facility was built on a beautiful four-acre property and houses up to 60 residents—and more than 60 pieces of framed Kurt Johnson Photography.
So how did Kurt find himself in the middle of Nebraska shooting stunning pictures?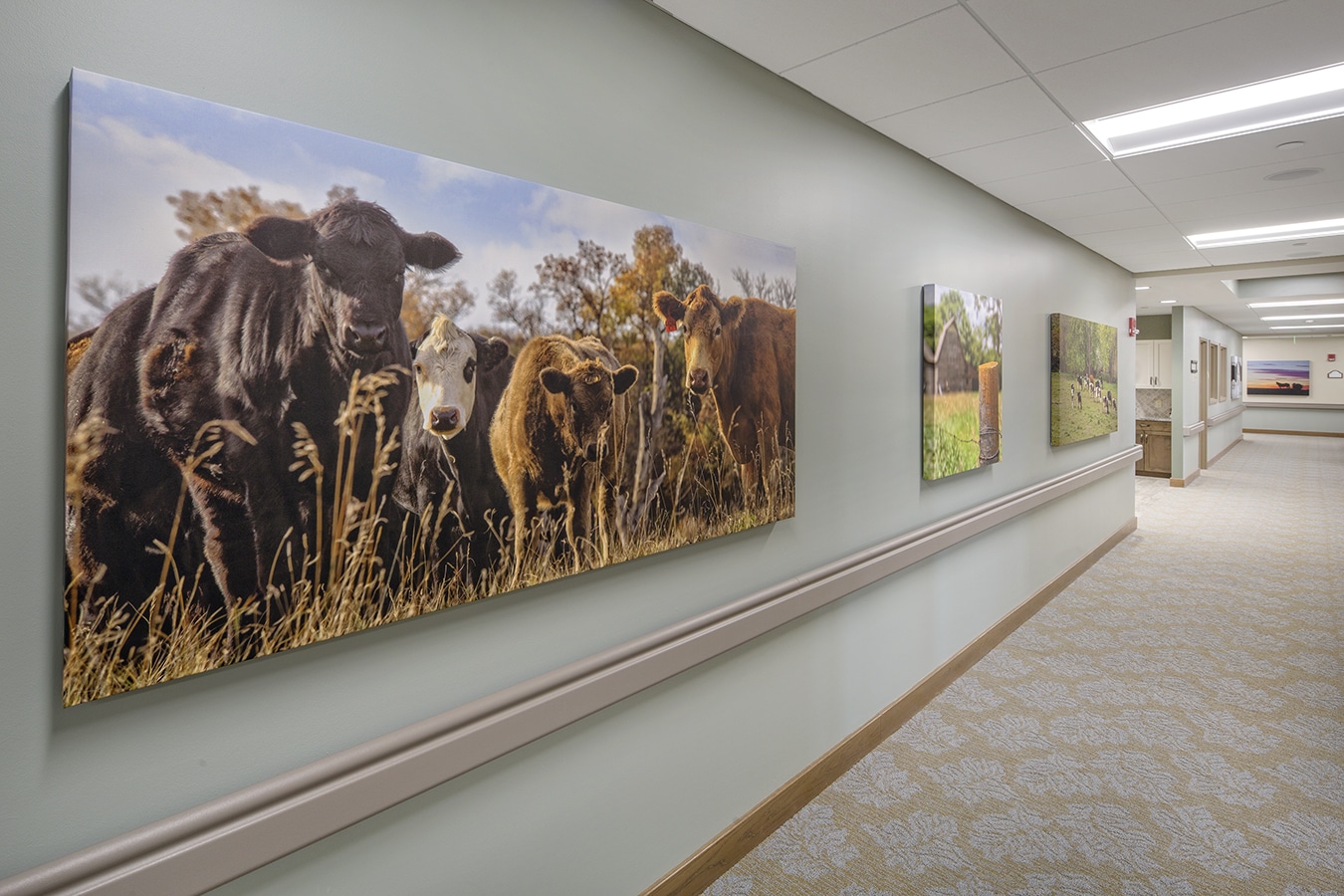 It all started when Mitch Elliott, a principle architect at RDG Planning and Design and president of The Society for the advancement of Gerontology environments (SAGE), realized that this project provided an incredible opportunity to implement design principles that would contribute to residents' and staff's well-being. Mitch worked closely with interior designer Mary Matuszeski, and called Kurt to the table early in the planning stages to strategize the best way to bring Biophilic design theories to life.
Biophily is defined as the inherent human inclination to affiliate with nature. Biophilic design, an extension of biophilia, incorporates natural materials, natural light, vegetation, nature views and other experiences of the natural world into the modern built environment.
Kurt was asked to shoot pictures within a 150-mile radius of the facility, the home of the residents, to help bring the familiar sights of the area indoors. Kurt and his team made it priority to engage community members in the location selection and shooting process to make sure the final photos were relevant and meaningful. The resulting portfolio included everything from cows to flowers, from store fronts to fields. The framed art and canvas wrapped pieces were placed throughout hallways and  common areas.
The project has been so successful that Kurt, his wife and partner, Carolyn Johnson, and Mitch were asked to present at a recent Environments of Aging National Conference in Savannah, GA., to explain how incorporating biophilic design translates into best practices for artwork and art placement in senior environments.
Learn more about the presentation at the Environments of Aging National Conference in our next blog installment or join Mitch Elliott, Kurt and Carolyn Johnson at the upcoming Center for Health Design webinar