Presentation is Everything in Healthcare Design
We print our photos on lots of different substrates and have some wonderful, long-term partners, including Philip Frangenberg of Frameworks Inc in Wichita, Kansas. Philip and his team print, spec and produce all of the framed art and gallery-wrapped canvas pieces for Kurt Johnson Photography.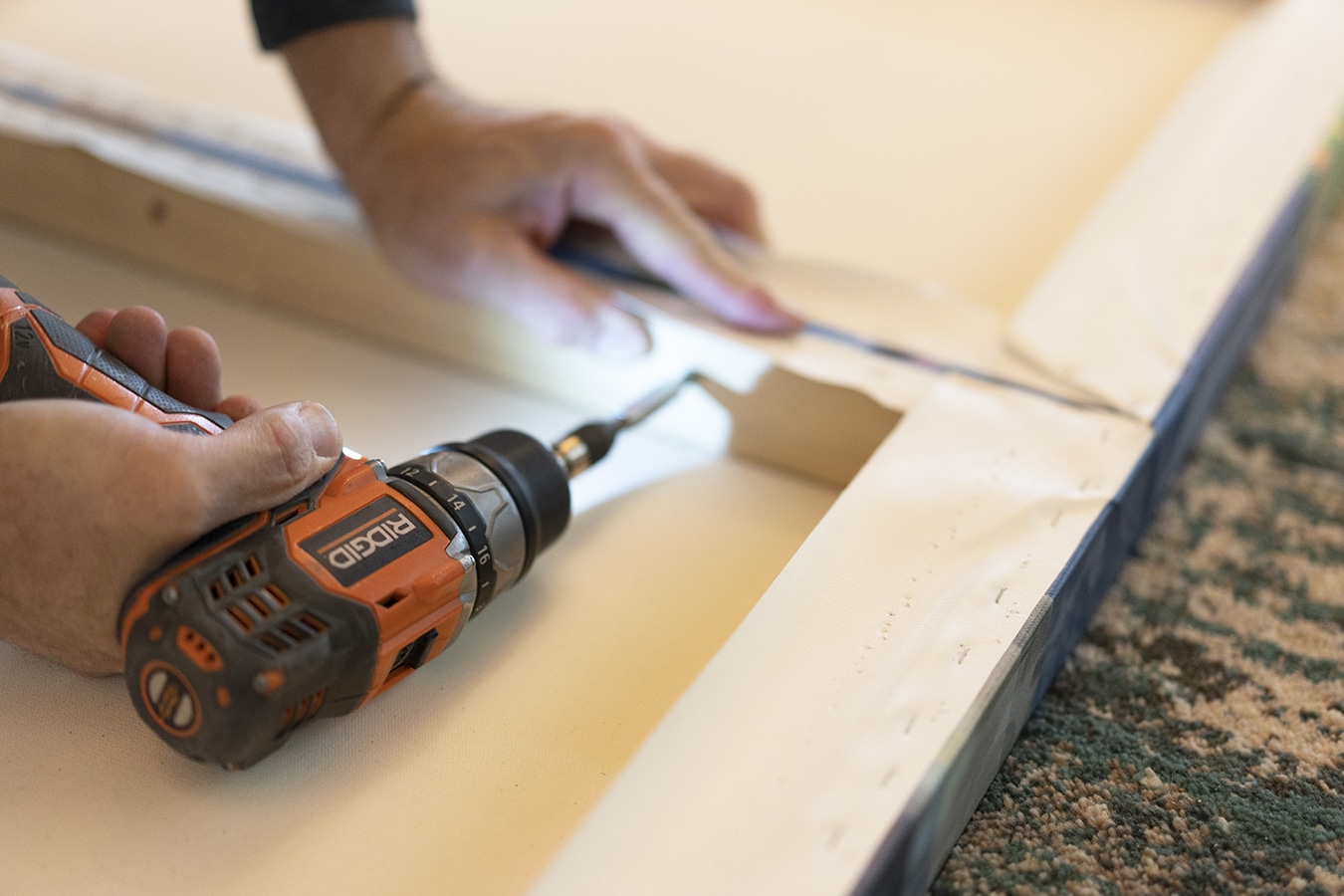 Not only is Philip a dedicated, detail-oriented framer and installer who knows his stuff, but he also has a great sense of humor and is one of the best people we know.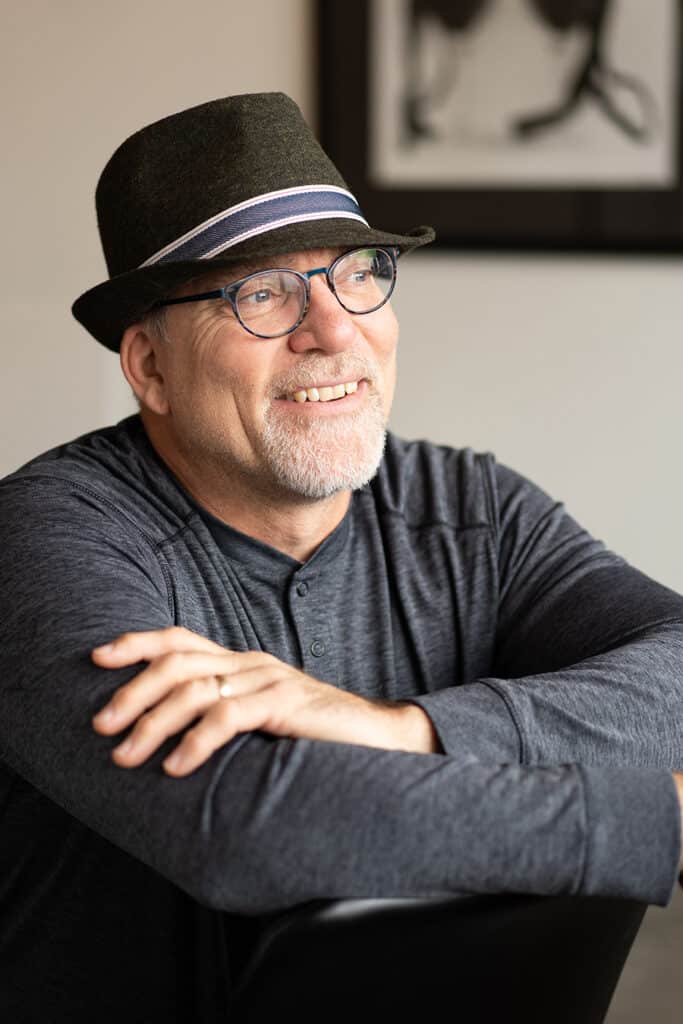 Philip has worked on projects as small as five or six pieces to larger installations including over a hundred framed images and canvas wraps at a time. This is no easy feat, with many healthcare environments having their own guidelines and requirements for installations.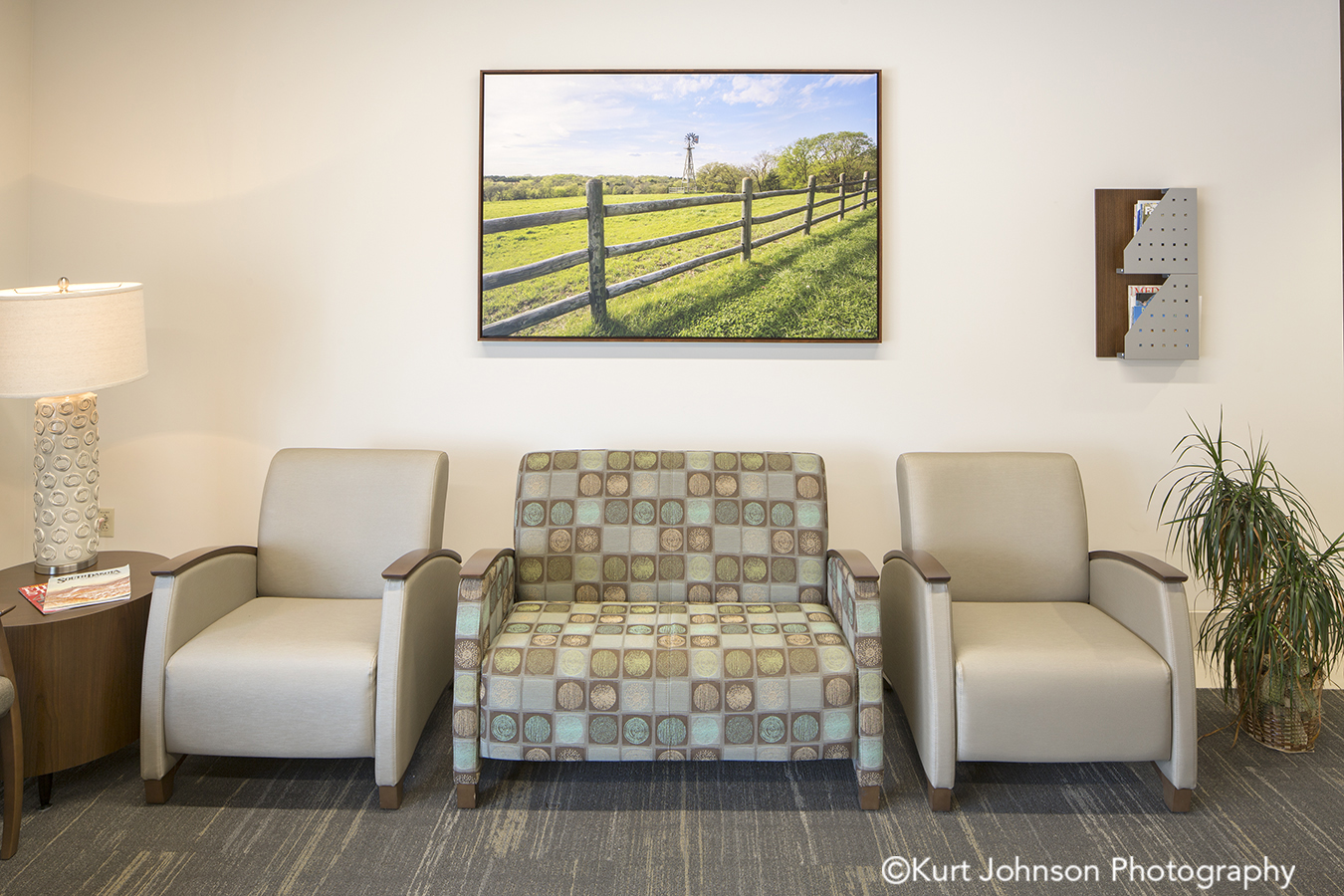 "I get a lot of fulfillment making sure the installs are correct," Philip said. "My goal is making sure the art is where it needs to be and hung how it should be."
Philip prides himself on having good communication with his team, clients and the people in charge of the installation sites. He stressed, "Good vendor relationships are important."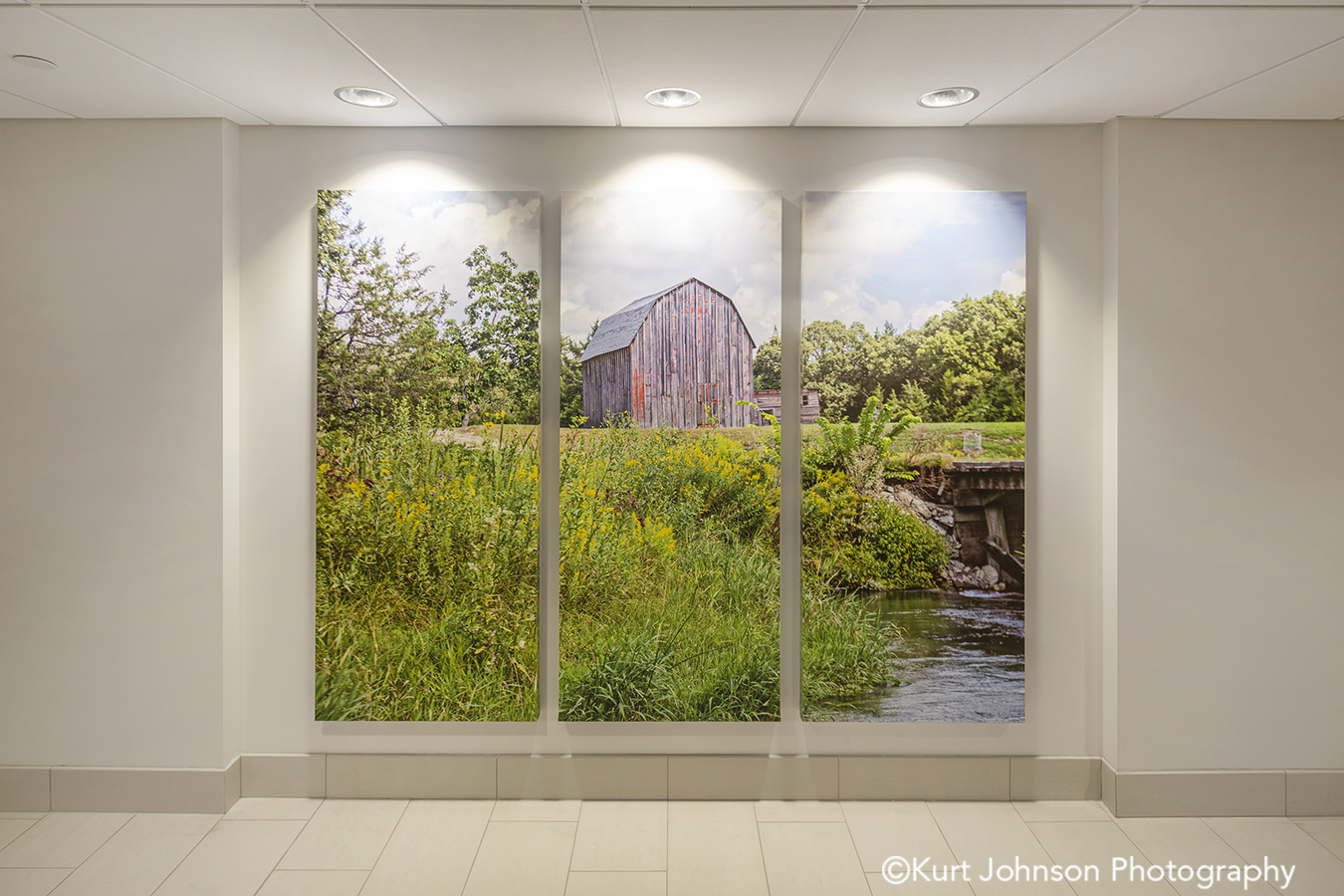 We caught up with Philip during a recent installation and he talked about people's reactions to Kurt's images over the years.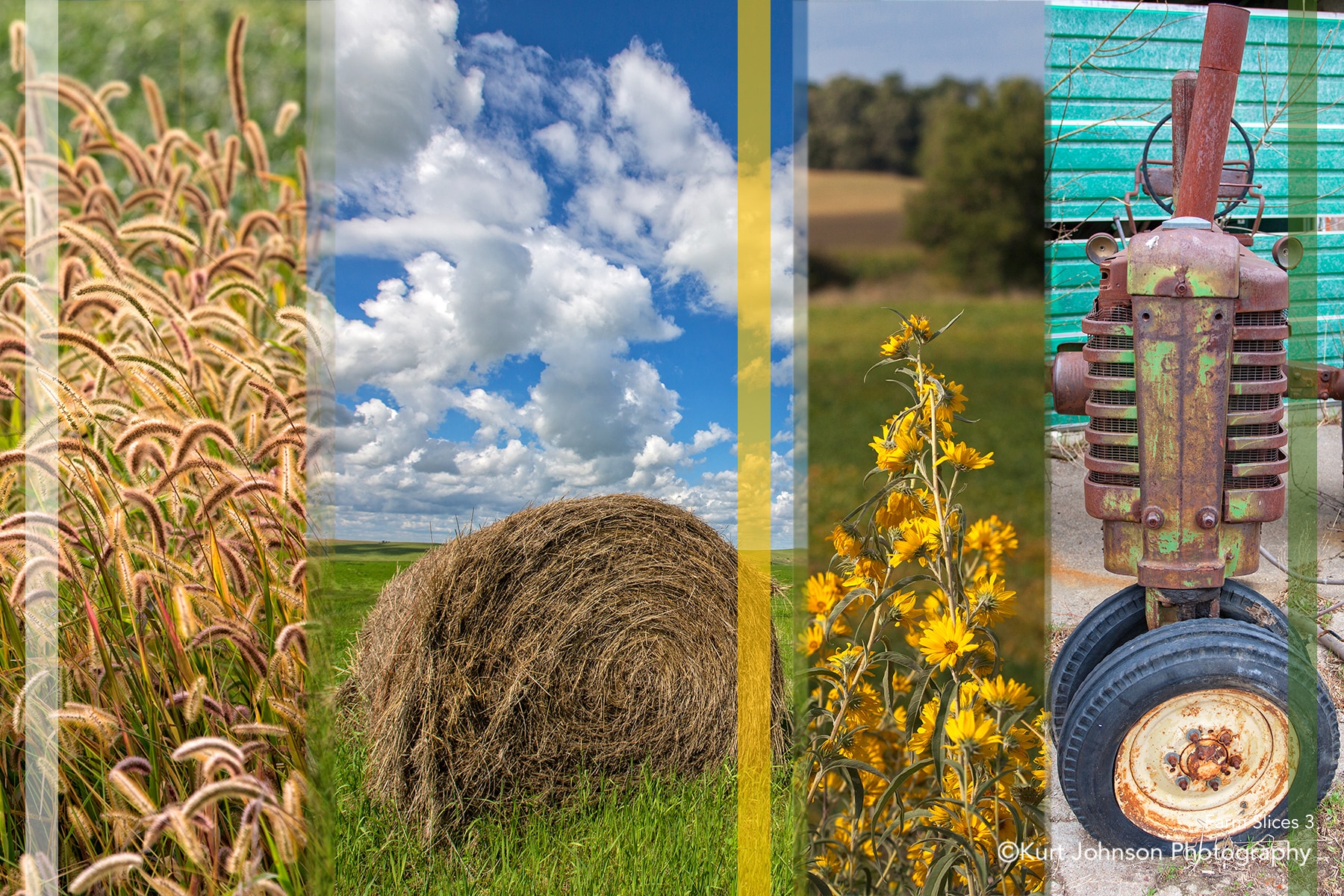 One nurse at a hospital in Lexington, Nebraska went right up to the image of a tractor tire, with tears in her eyes, and said her grandfather had a tractor just like it when she was young.
An elderly woman, walking on the arm of a nurse at a hospital in Auburn, Nebraska smiled when she saw Kurt's photographs. She said they reminded her of her childhood and the familiar scenes comforted her.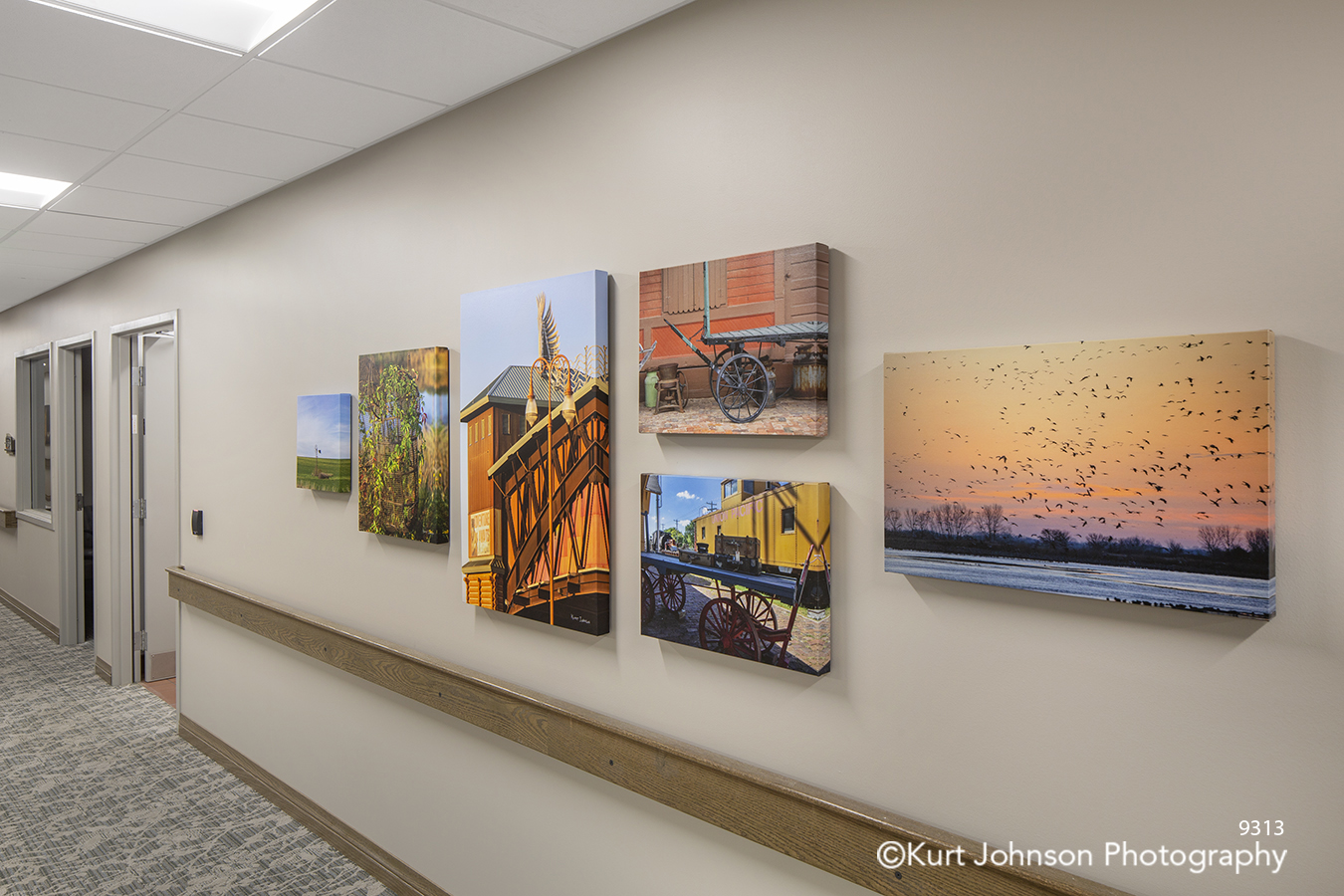 Philip said nurses are usually the most excited to see the artwork in their workspaces, often saying, "Yes! Color! Thank goodness there's color," even sharing a story in which two nurses playfully argued over which piece of art would go near their respective stations.
These stories emphasize how artwork not only supports the patient experience but also has a meaningful impact on nurses, doctors and other healthcare staff who need the same types of positive visual distractions in what is often a stressful environment.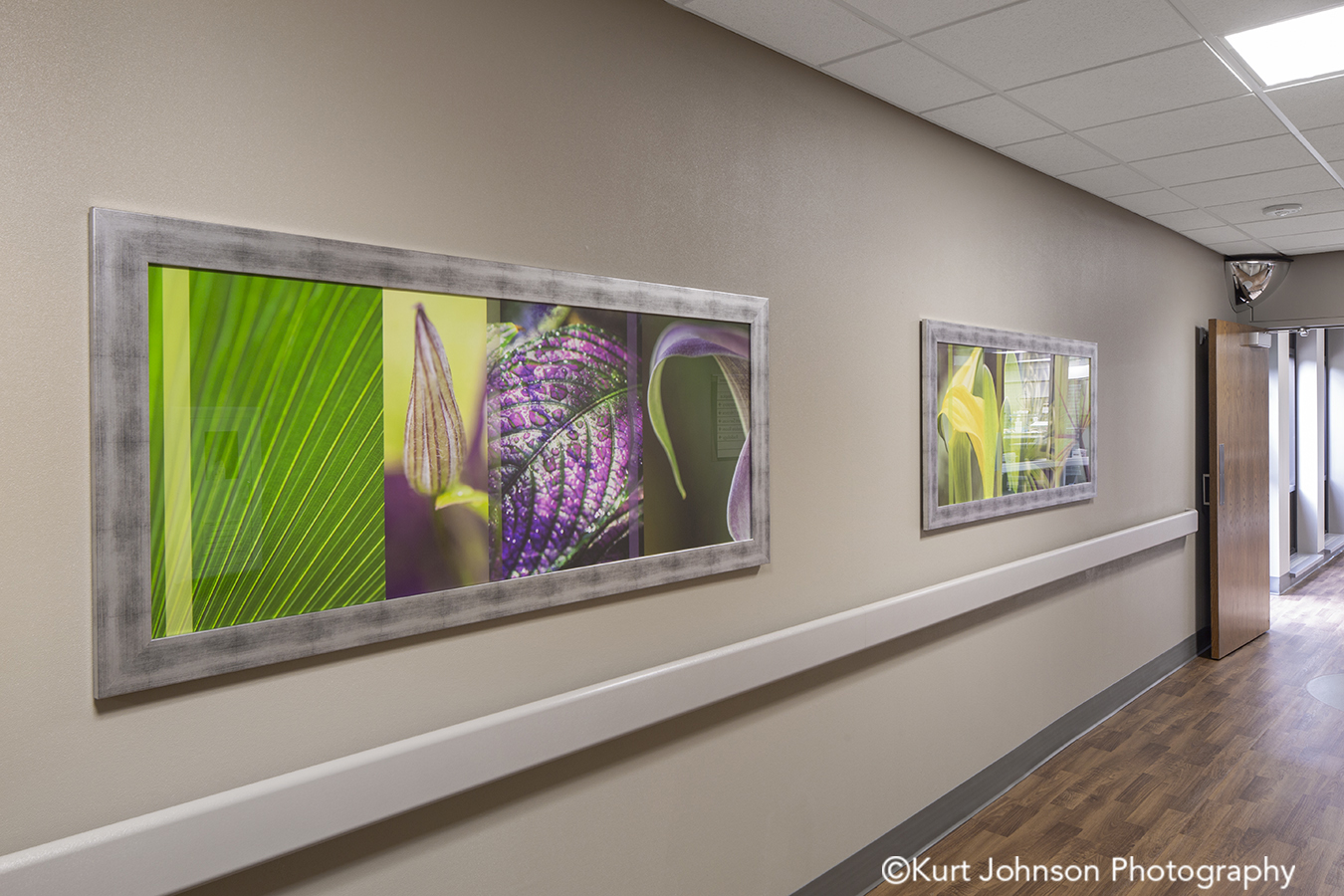 We're thrilled when healthcare facilities choose our images to be a part of the biophilic design vision throughout their buildings. But the presentation of those images is what really allows them to shine. And we couldn't be in better hands than with Philip and his team.