3 Reasons to Use Nature Art in the Workplace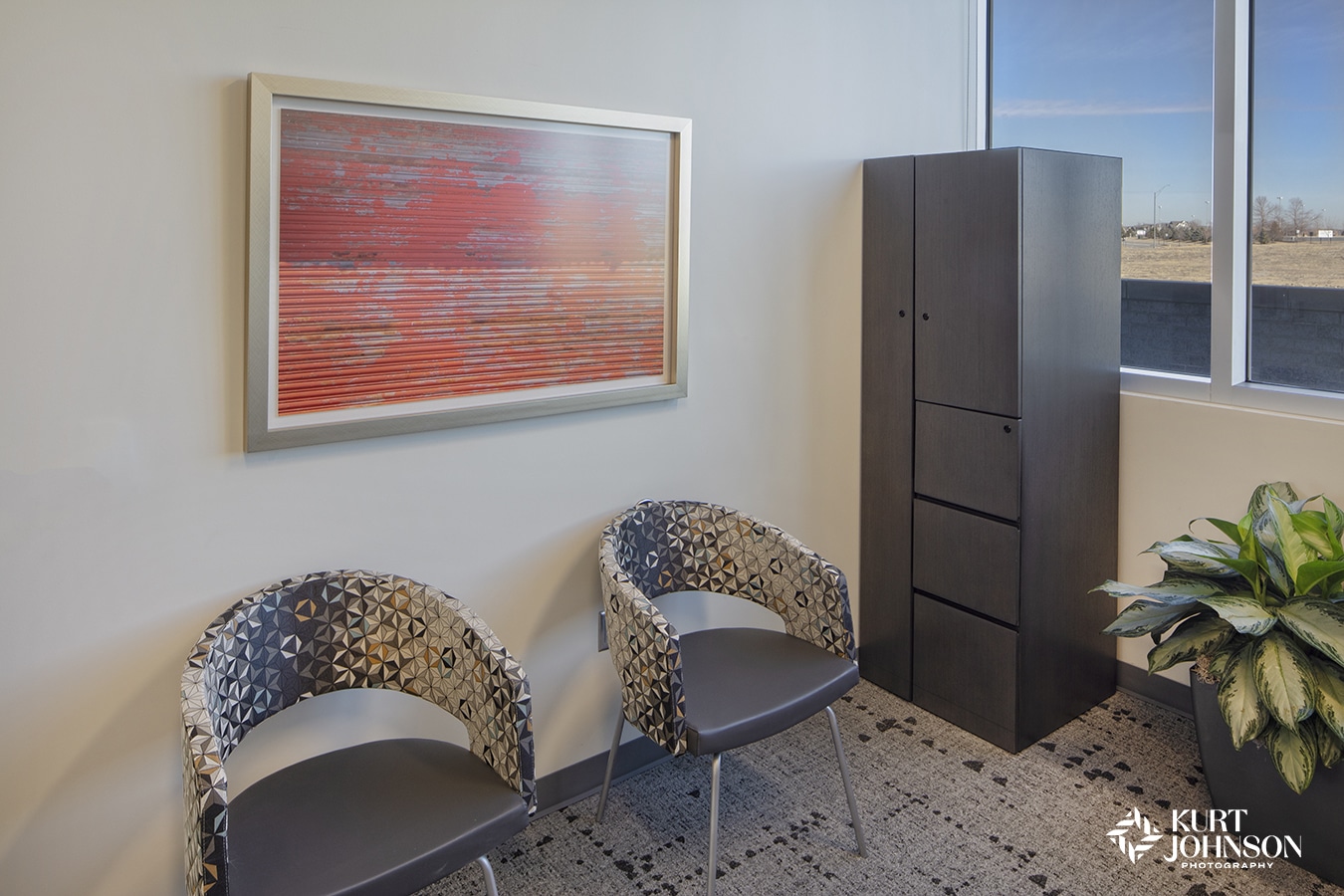 80% of our nature photographs are used in hospitals and healthcare facilities, but the benefits of nature art in corporate design are not lost on local businesses like Pinnacle Bank in Papillion, Nebraska.
Some people think corporate art has to be either very cookie-cutter or so far outside the box that it becomes confusing instead of engaging.
But the truth is, all the reasons nature images are the best choice for artwork in hospitals, behavioral health environments, senior living, and children's hospitals apply to corporate art too.
I mean, who doesn't want to feel better walking into a boardroom?
Who wouldn't want their clients to feel at ease when having a business meeting?
And that's why Hannah Wignall, designer with Avant Architects, incorporated KJP's nature images into the design for Pinnacle Bank in Papillion, Nebraska.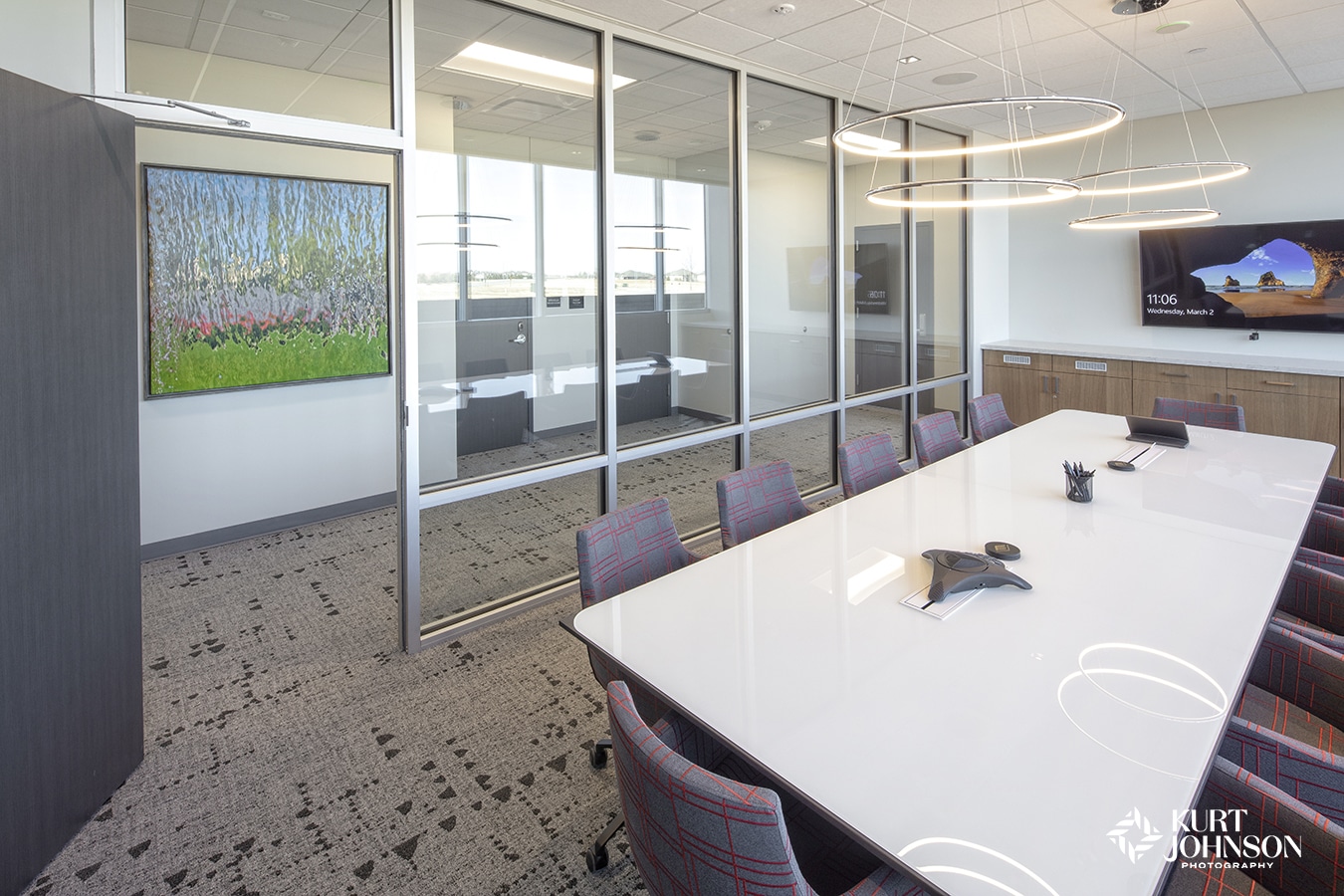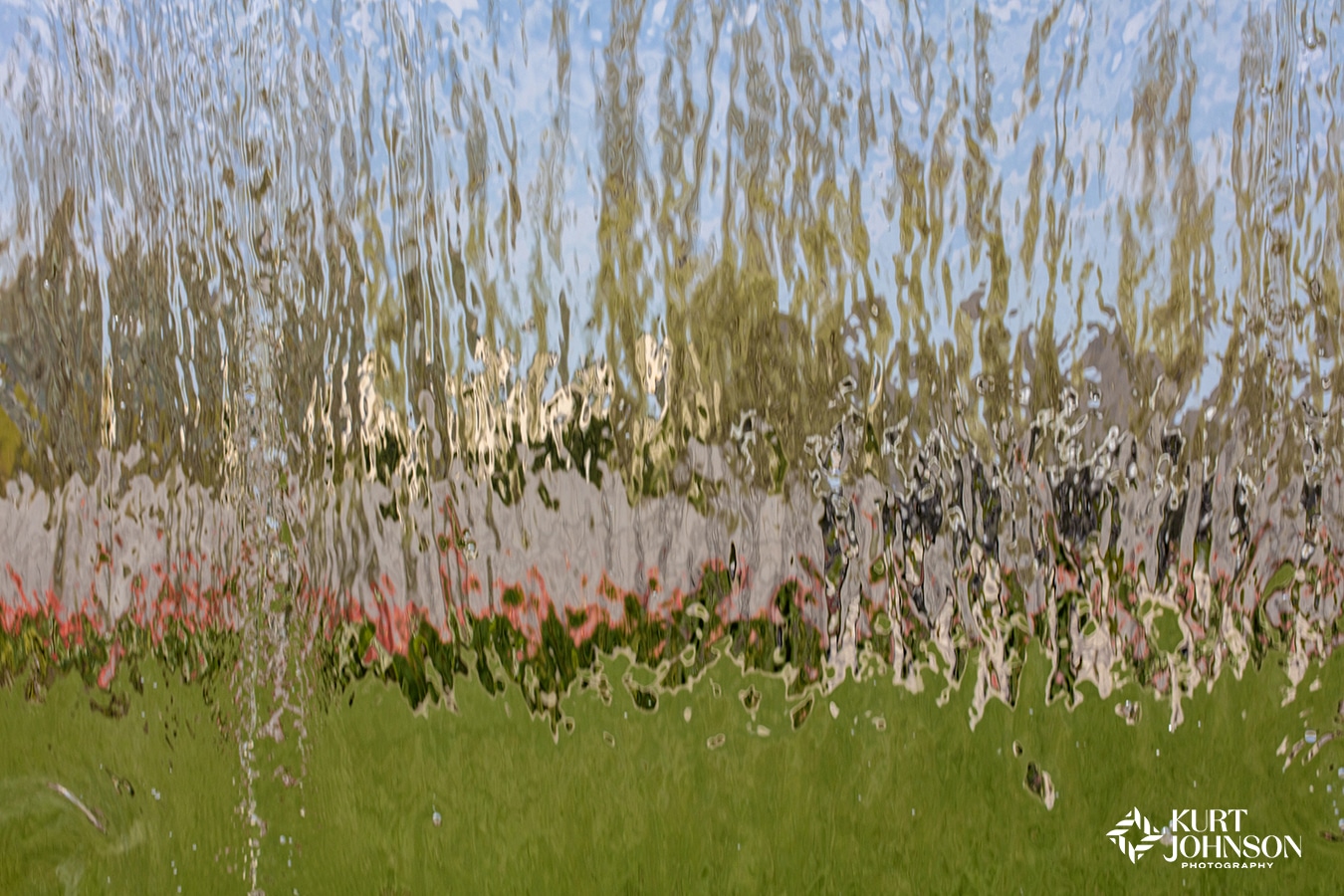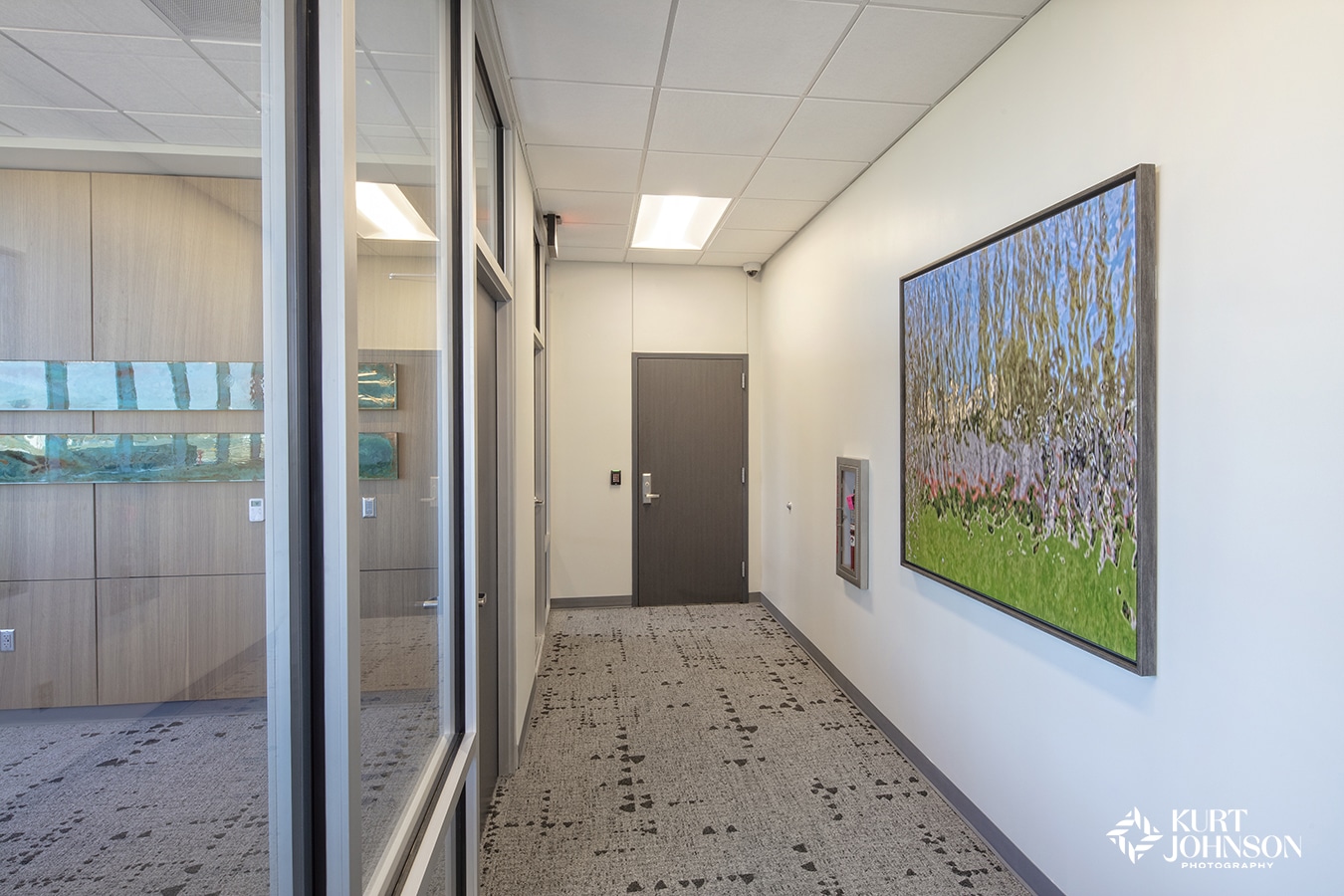 So let's break down why using nature art in workplaces like corporate offices is a good idea:
1. Reduces stress
There has been a lot of research regarding the importance of incorporating nature into indoor spaces since that's where we spend most of our time.
And numerous studies have shown viewing nature images can lower stress levels and blood pressure rates.
In their article, "Nature in the Workplace Makes Employees Happier and Healthier," Phys.org, a science and research website, writes, "Even views of nature on television screens or art can positively impact mood and wellbeing."
And who doesn't want happier, less-stressed employees?
2. Increases focus and creativity
So this research is pretty cool.  Studies have shown nature can help you get focused.
We've all hit that midday slump where the thought of one more meeting or another fire to put out just stifles your productivity.  But what if instead of distracting yourself with social media feeds, you could gaze on a nature image to get you back on track?
"Attention restoration theory suggests that looking at nature can cause the brain to shift into a different mode of processing. Researchers studied brain scans of people who were randomly assigned to look at pictures of a green meadow or a concrete roof for 40 seconds. Even this brief glimpse of nature was enough to shift the brain into a more relaxed mode . . . The ones who had seen the picture of the meadow performed significantly better than the others, making less mistakes and getting less distracted."
3. Improves your bottom line.
As a business, you always have to consider overall cost when running and maintaining a business.  We talked earlier about the importance of reducing stress for employees, and a direct result of less stress for workers is they don't get sick as often.  And having employees showing up to work with less stress and more focus absolutely improves productivity and your company's bottom line.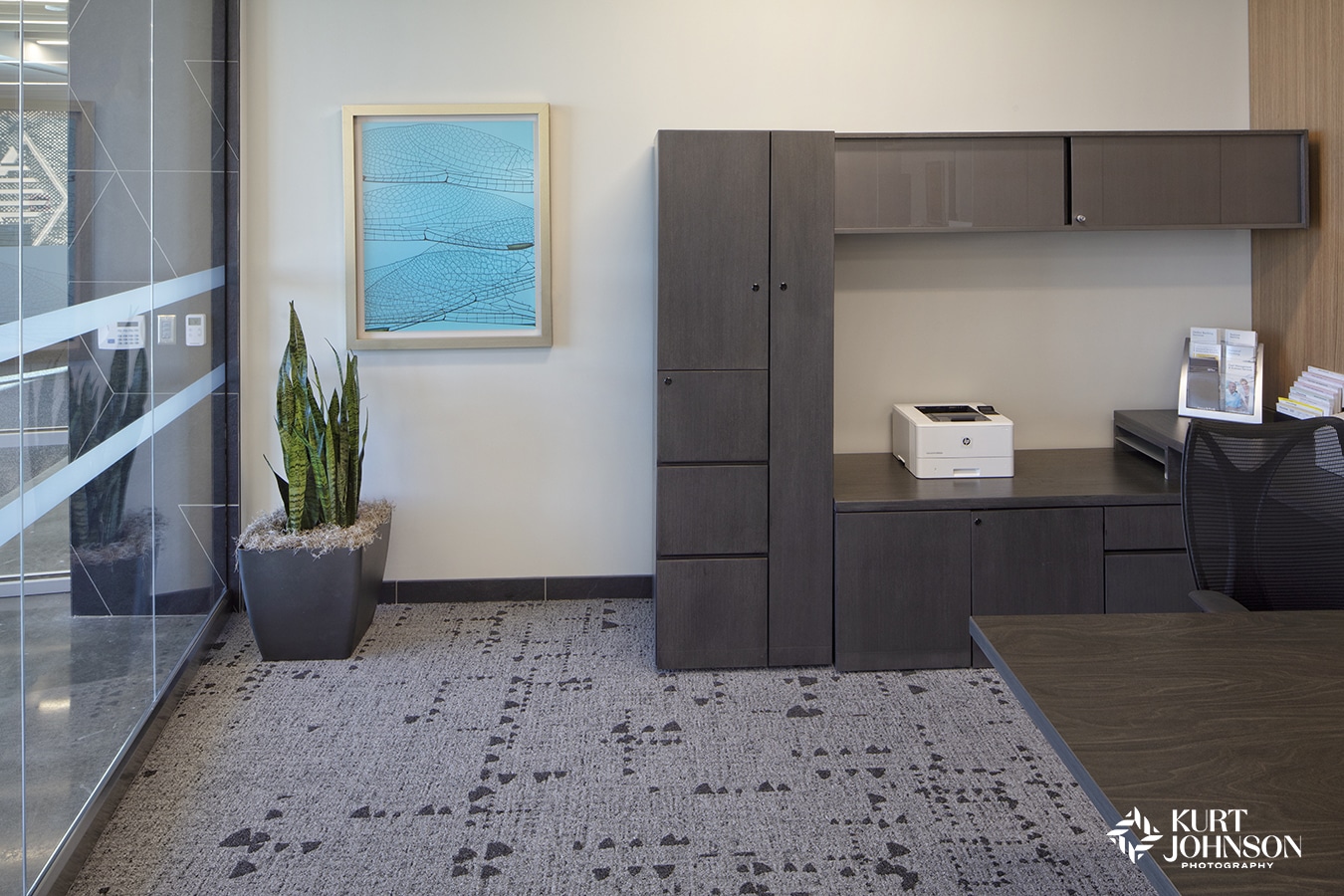 According to the same Phys.org article, "Workplace stress costs American businesses up to $190 billion (dollars) every year in healthcare costs alone. This is why bringing nature into the office can have such a big impact on employee wellbeing."
So for our recent installation for Pinnacle Bank, designer Hannah Wignall chose images from KJP's vast library of texture photographs, focusing on a bold color palette with lots of interesting details.
The images chosen for this project were unique, modern choices that still tied back to nature in imaginative ways.
The result?
An upscale and welcoming environment that elicits creative energy, intentional engagement, bold color, and lots of inspiration.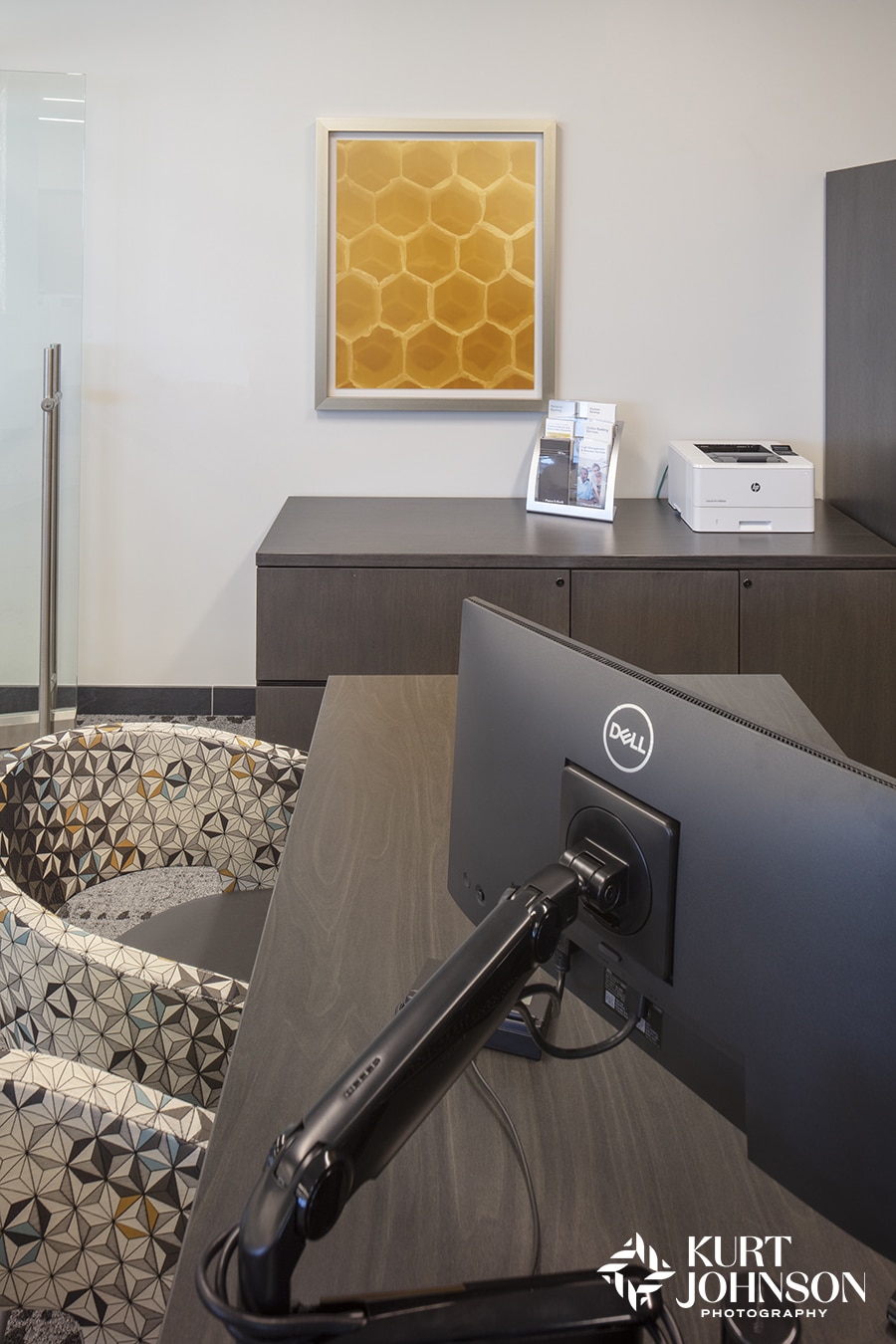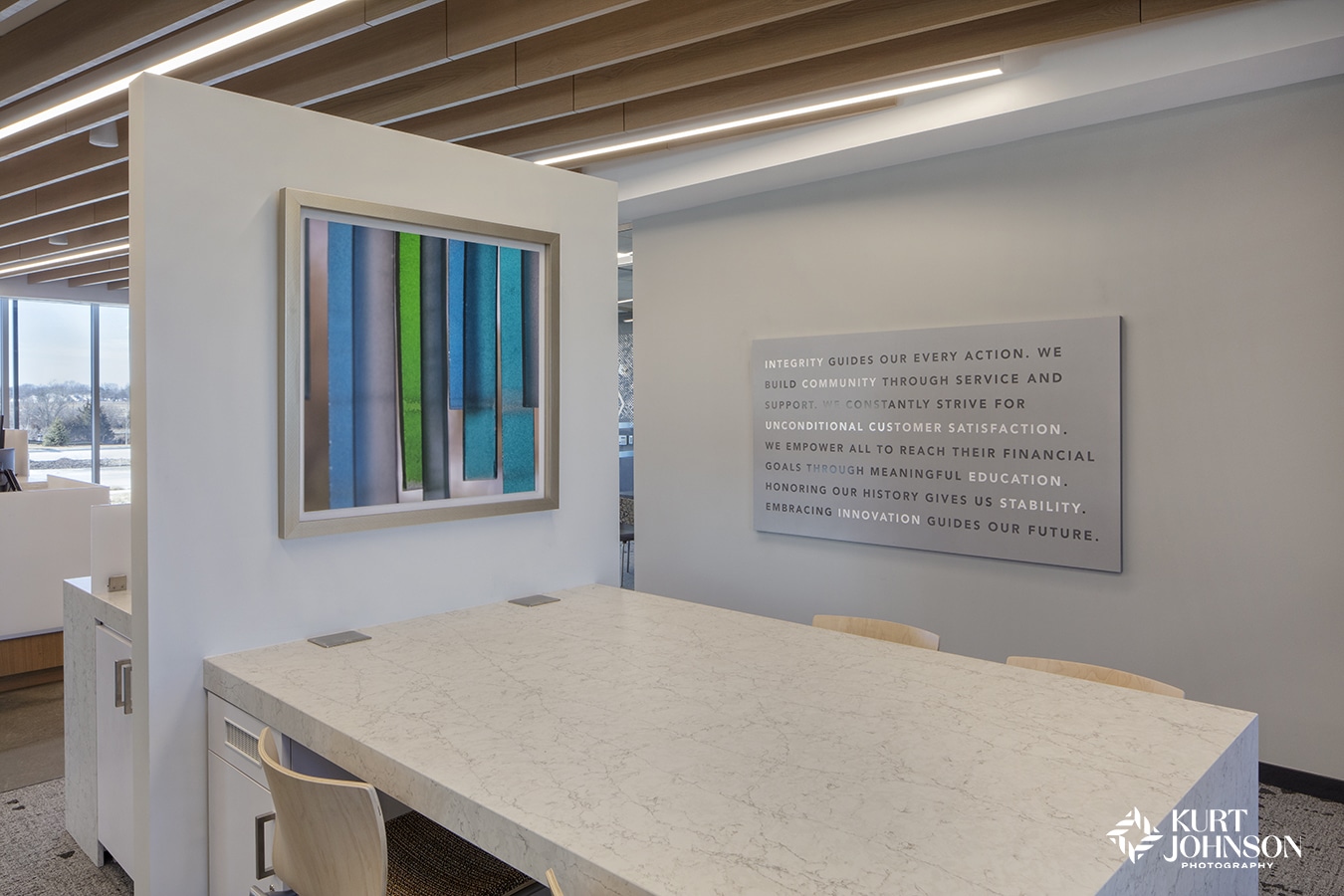 So corporate art can be anything but cookie-cutter and provide numerous benefits at the same time.
To see another unique take on corporate art click here, to see how we used nature art to add privacy to this all-glass boardroom for Green Plains, Inc in Omaha, Nebraska.