Fine Art Photography, Not Just Another Pretty Face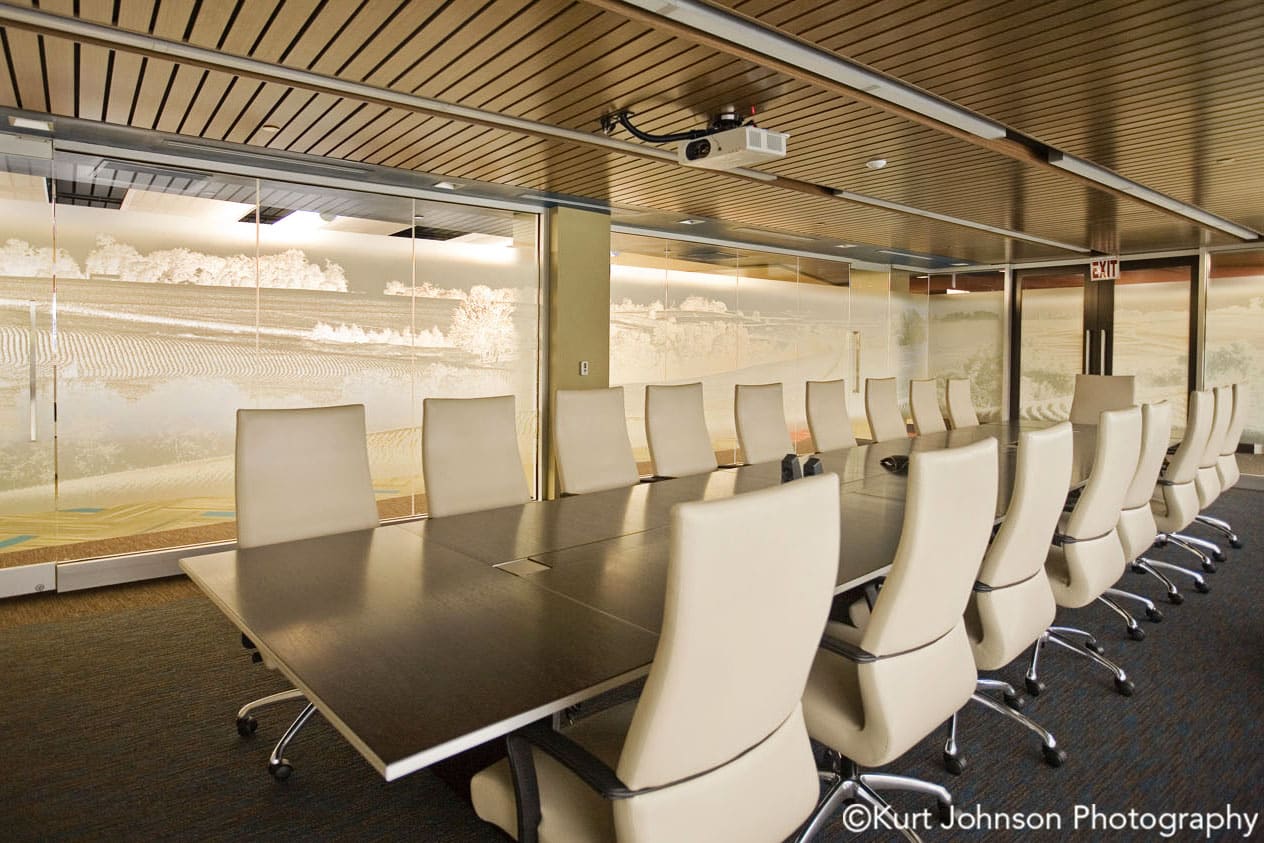 At Kurt Johnson Photography, we're good at listening to our clients' needs and helping them select the perfect images for their specific project in healthcare environments and beyond. And we do this without compromising the design aesthetic of the space.
The Green Plains Board Room in Omaha, Nebraska was a unique project we loved working on. For this installation, the client had an all glass boardroom in the center of the workspace, creating a fishbowl effect. The lack of privacy made it difficult to hold meetings in the space due to constant distractions. The client chose Kurt's image of rolling agricultural hills, which we inverted and printed on film. The installer then adhered the image to the existing glass. The presentation gives the appearance of etched glass, without the high cost, and was able to solve the client's problem while still allowing light to filter through the space. The result was a unique, attractive display that created privacy on the inside of the room and a beautiful backdrop of rolling hills from outside the boardroom.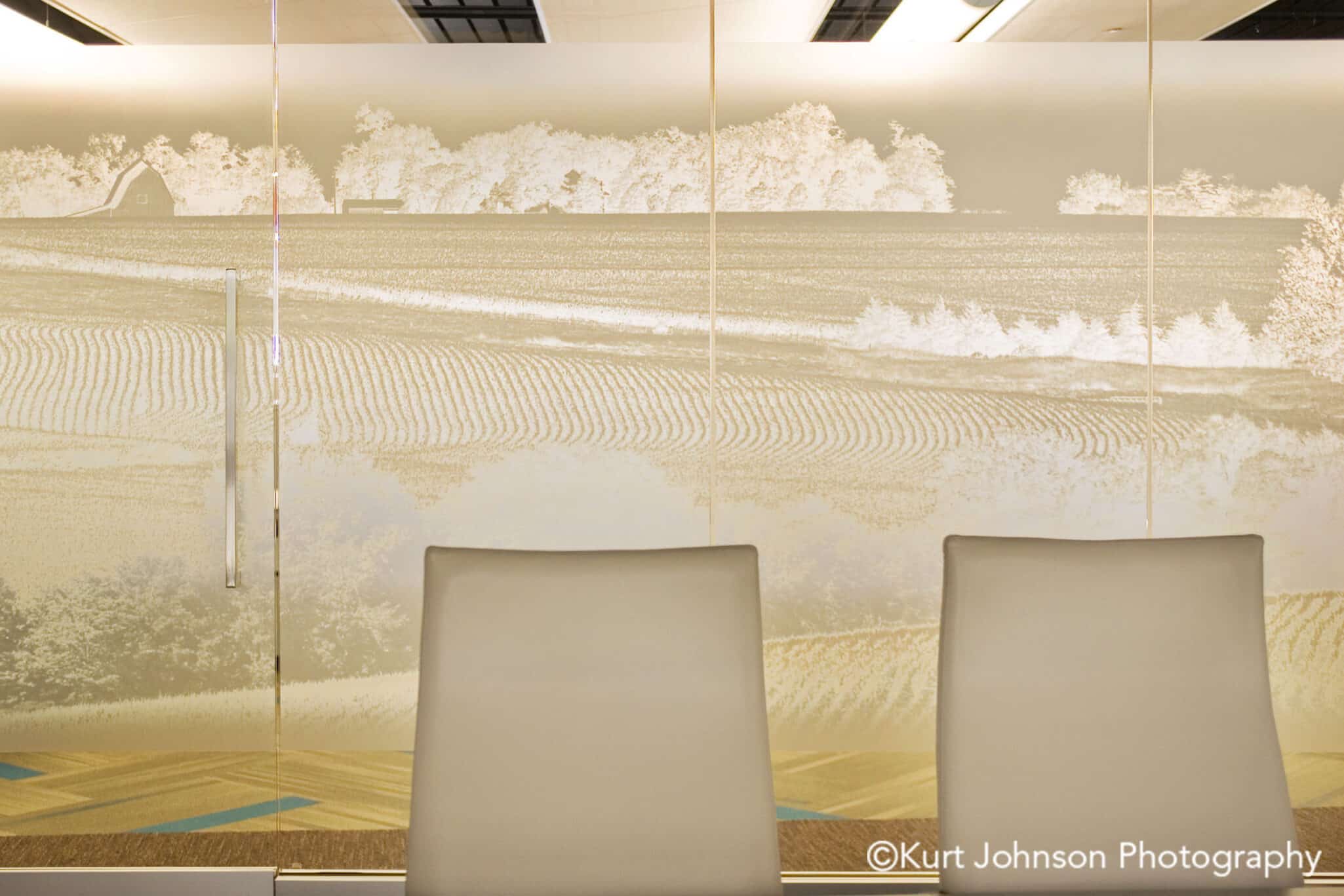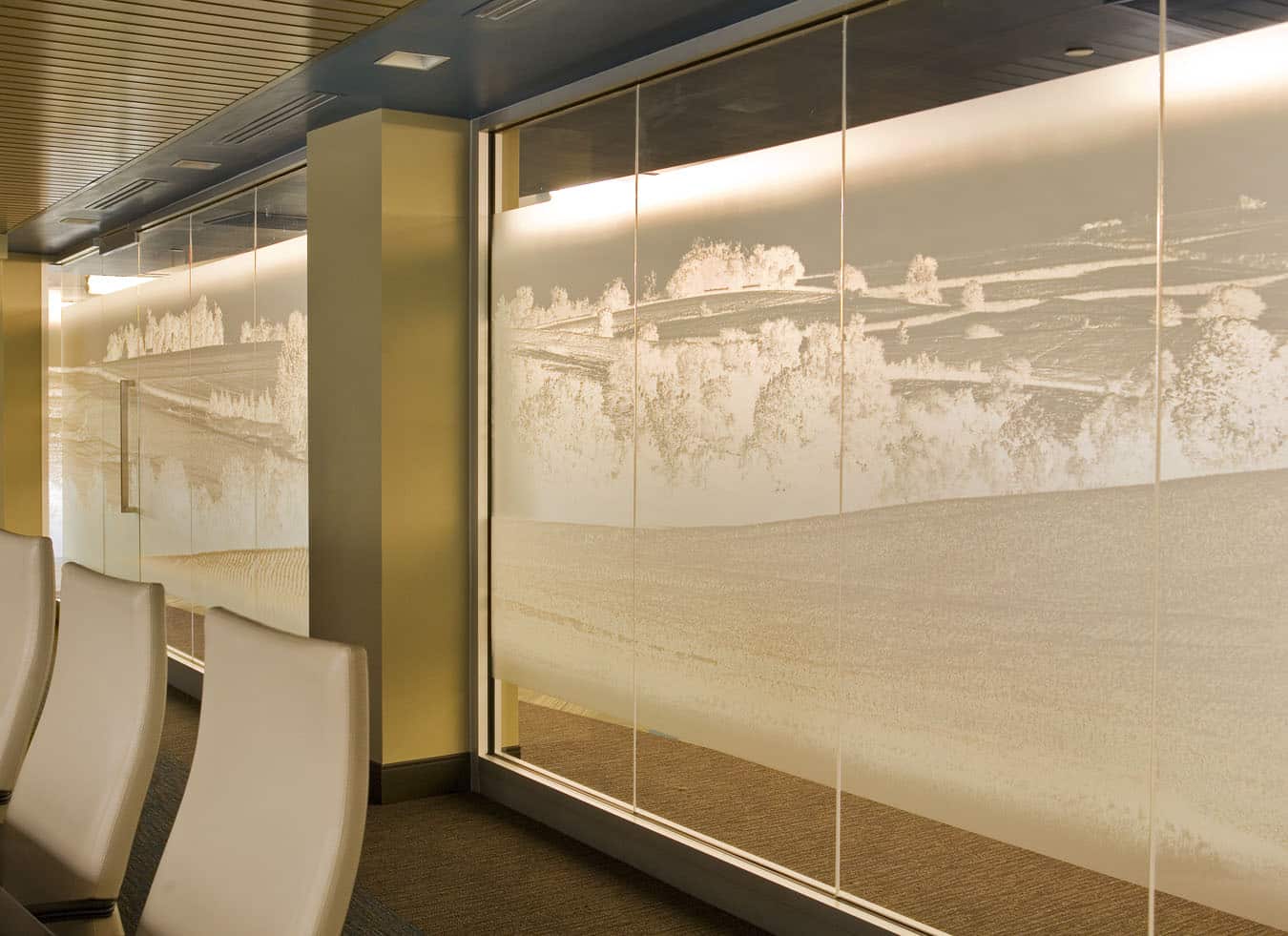 Adhering printed images to existing glass is one of many options we offer clients ranging from businesses and offices to healthcare and hospitality facilities.