Bringing Biophilic Design to Life with Koroseal Wallcoverings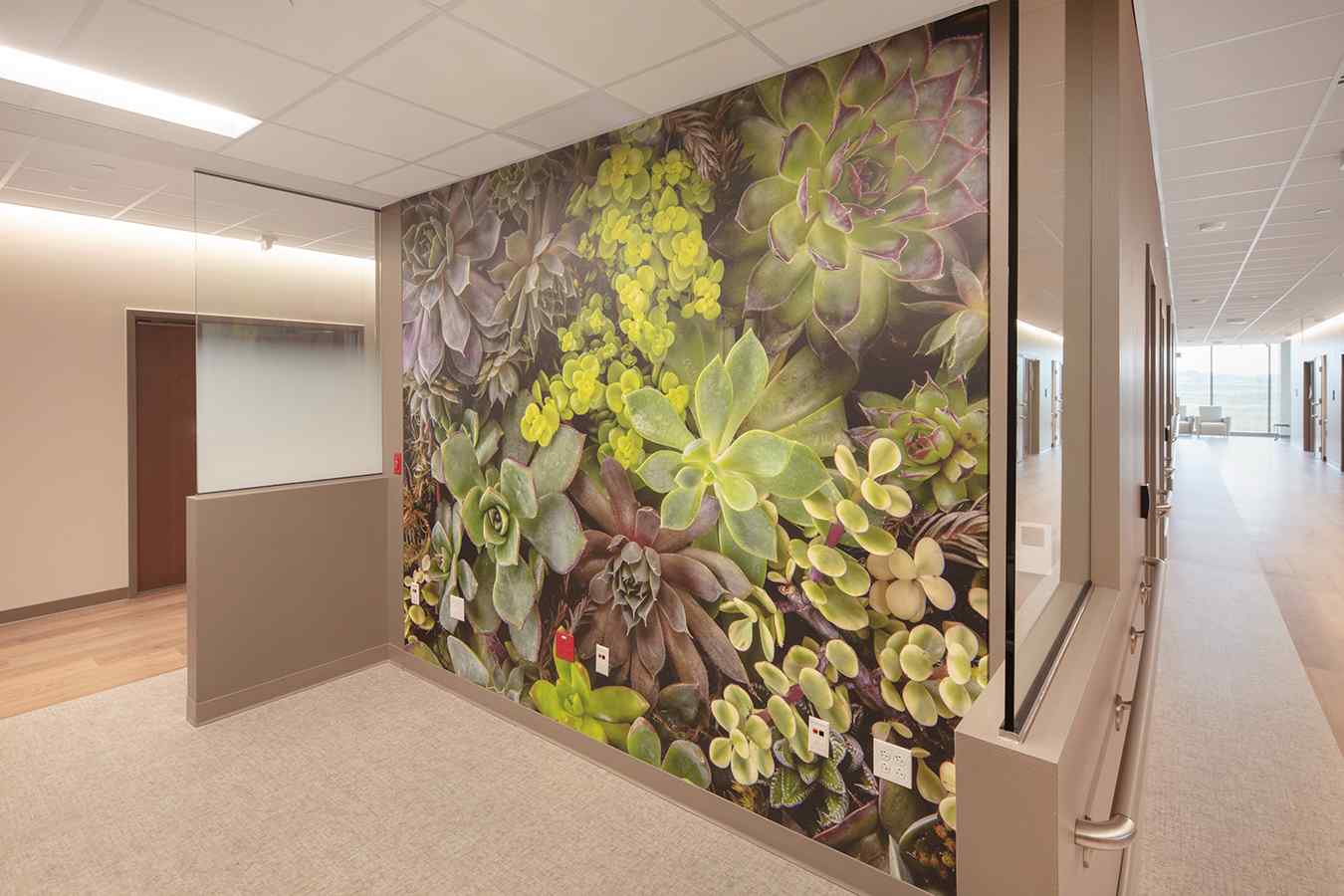 Capturing stunning landscapes and breath-taking botanicals is only the first step in having them become part of biophilic design's healing solution for hospitals and healthcare environments. Once the right nature photographs are chosen, they need to be printed in a way that matches their high resolution, attention to detail, and precise color.
That's where Koroseal comes in. They are a manufacturer and distributor of interior products, offering a wide range of innovative solutions for the built environment and specializing in heavy duty wallcoverings that are meant to last, which is especially important for healthcare and wellness environments.
We've partnered with Koroseal over the last 4 years because of their ability to print Kurt's images using state-of-the-art technology, allowing for stunning accuracy when bringing Kurt's soothing nature images to life.
They are a leading designer, distributor, and producer of wallcoverings, presentation surfaces, wall protection systems, digital printing, and other specialty interior products. Their products produce stunning results that not only look beautiful but also perform to the highest standards, making them perfect for incorporating Kurt's photographs into wellness environments.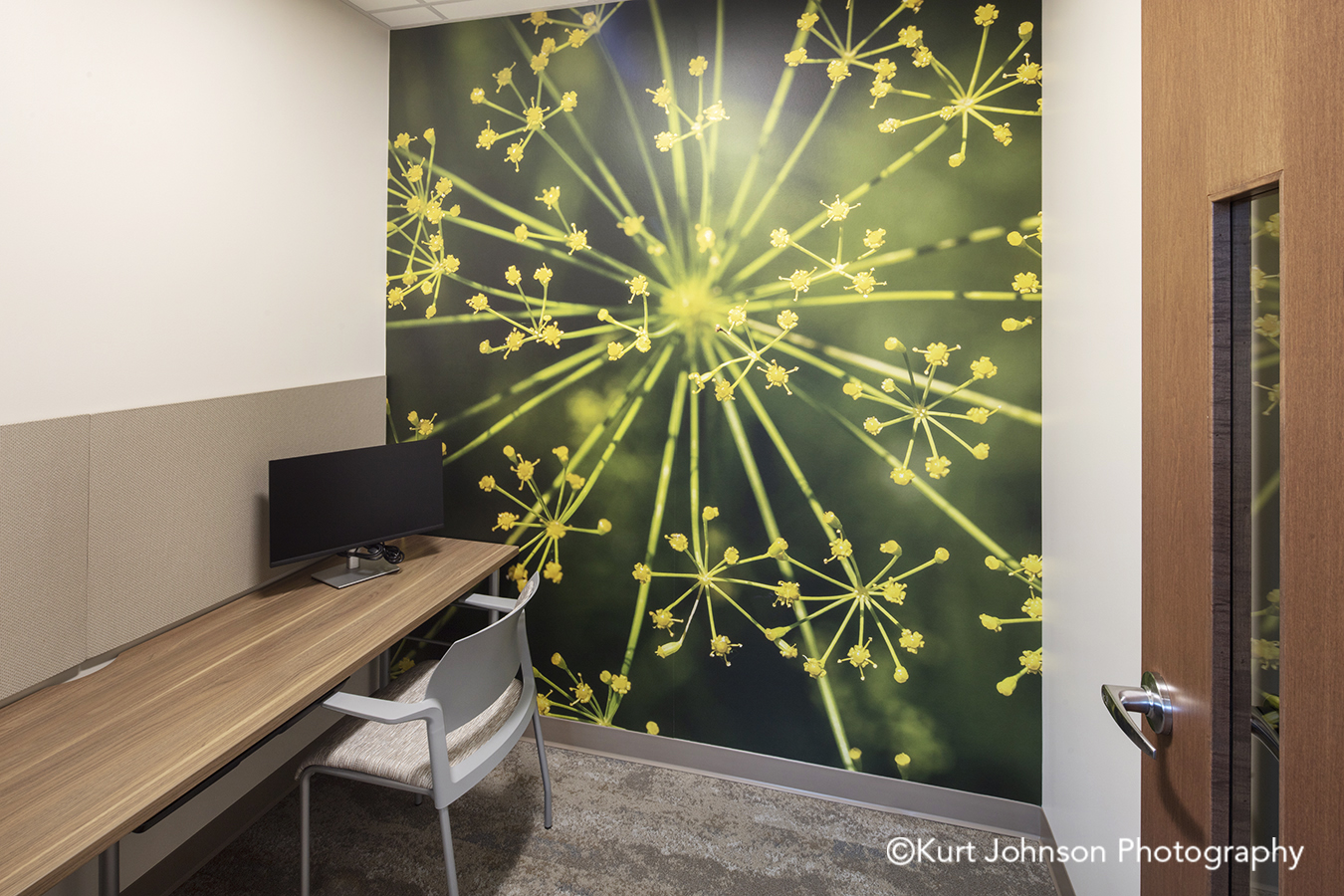 Sondra Carlson, Koroseal's Distributor Sales Manager for the Great Plains and Pacific Northwest Market Areas, described Kurt's ability to capture nature images that add a therapeutic and calming element to sterile and sometimes chaotic healthcare environments:
She went on to talk about the varying needs of clients and how KJP's extensive portfolio along with Kurt's willingness to shoot new imagery for projects are always "able to create the desired image to match the architect's vision."
This type of commitment and flexibility is something extremely important to clients in the fast-paced design world.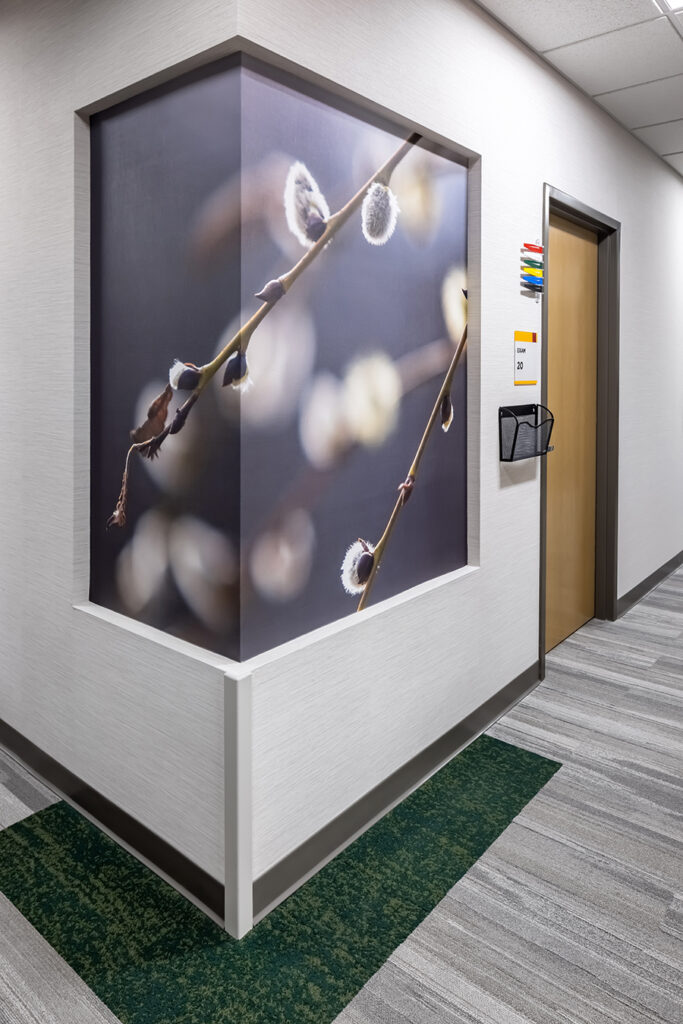 Carlson emphasized the power of Kurt's "attention to detail and creativity," when talking about how smaller installations of 2-3 pieces are just as important as large-scale ones with more than 100 different images.
She said, "They're all special in their own way" and the small ones are "just as important" because of their "ability to bring the outside in."   She said the impact of putting the right image in just the right place can be huge. And it can be measured in the positive feedback clients receive after Kurt's work has been installed.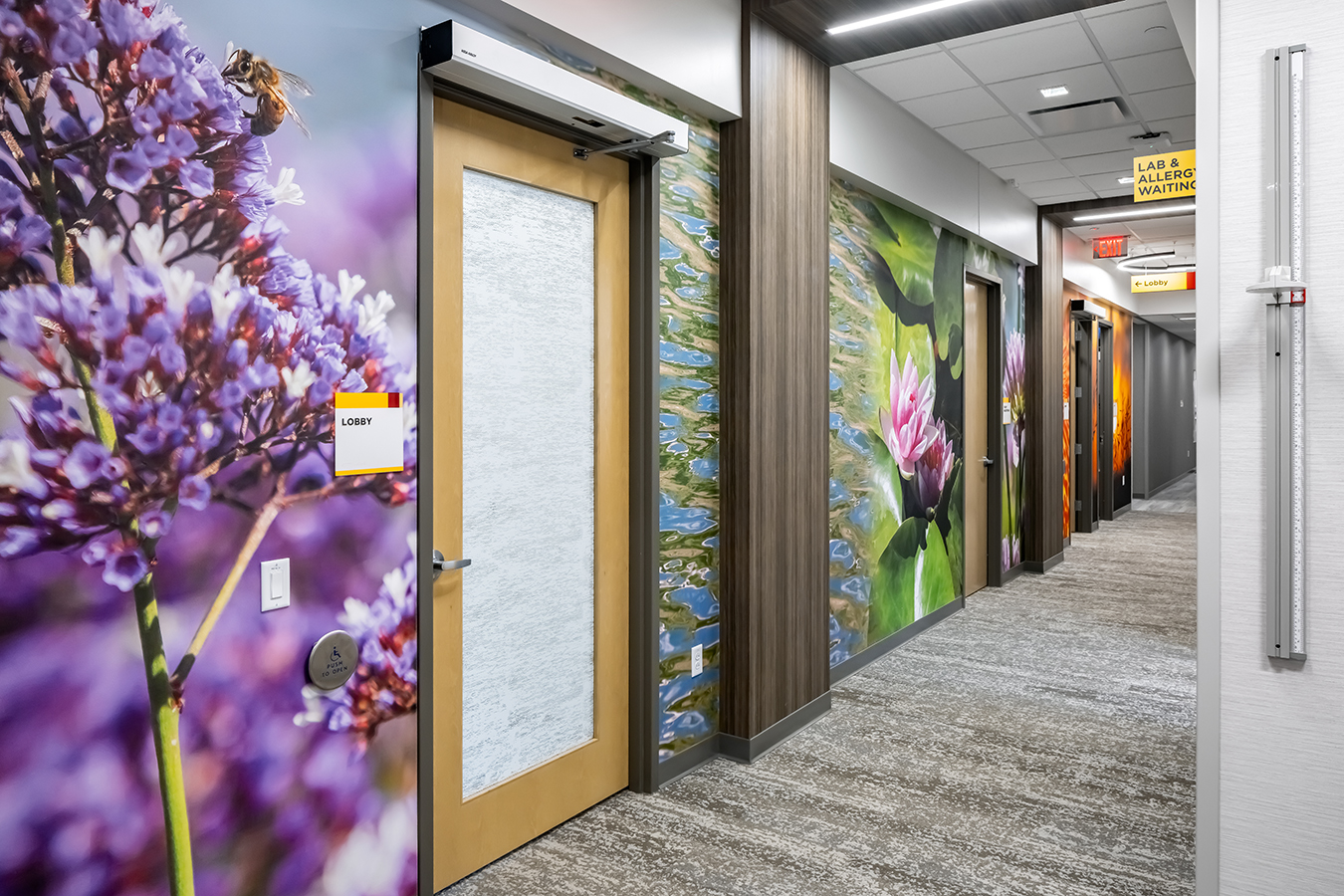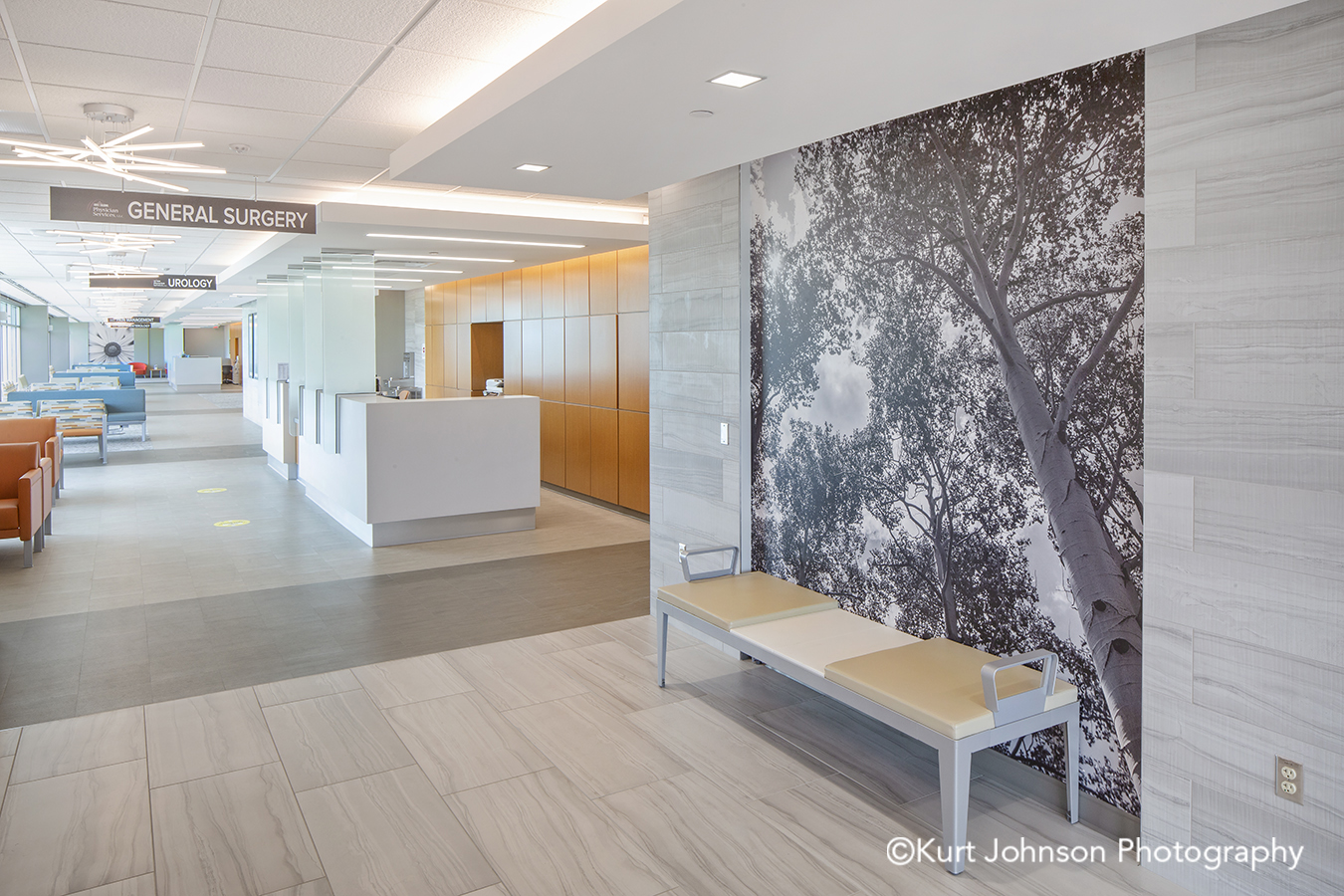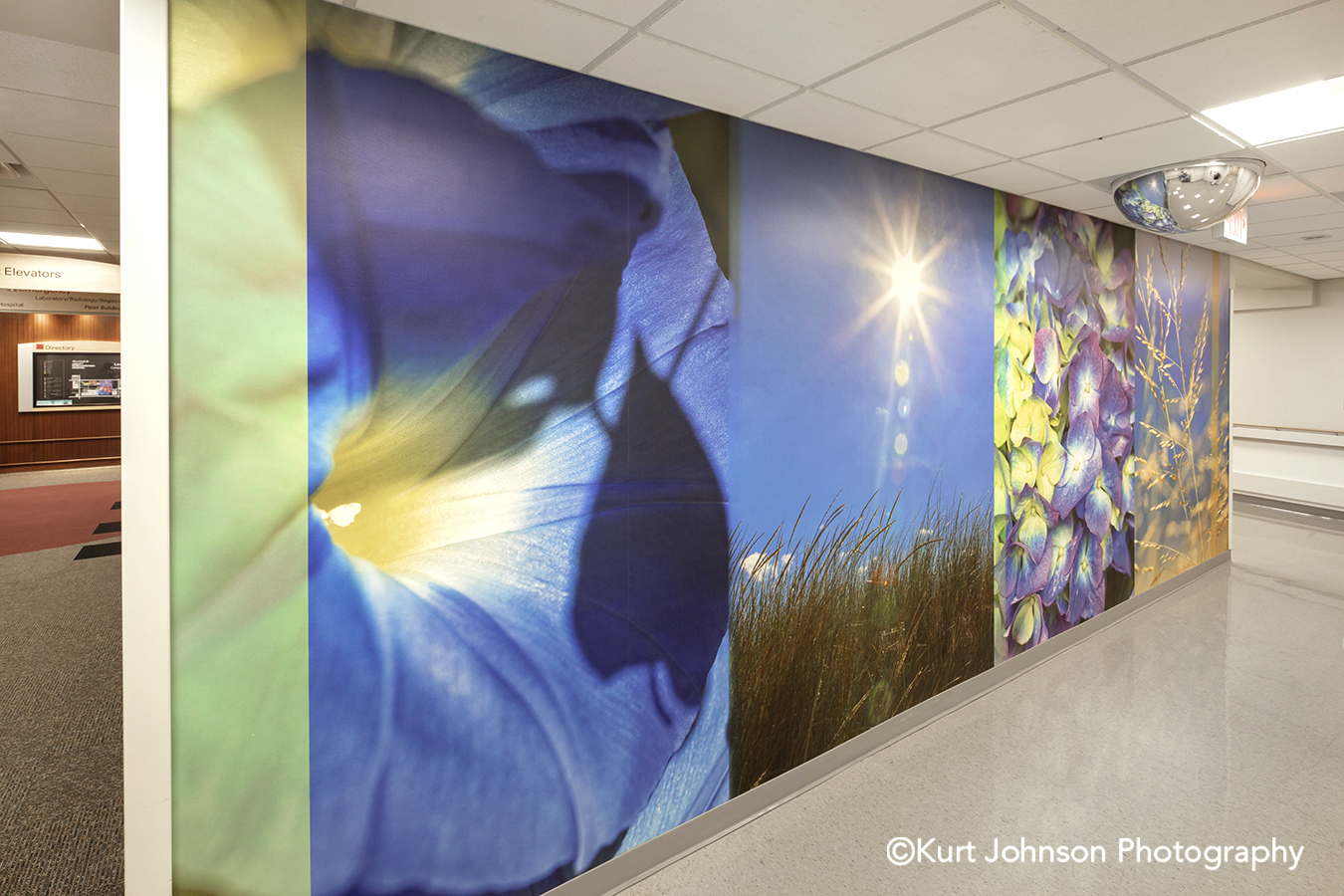 Koroseal'sType II Vinyl Wallcovering, as seen above, offers extreme flexibility and durability according to Carlson.
From filling a wall space to extending down a long winding corridor, Koroseal's ability to take Kurt's high-resolution images and produce very clear, accurate color is something extremely important when considering overall design. It brings the WOW factor to ordinary wall spaces.
And Koroseal can flawlessly handle the extremely large, high-resolution images Kurt produces, allowing his photographs to become powerful, organic parts of the built environment.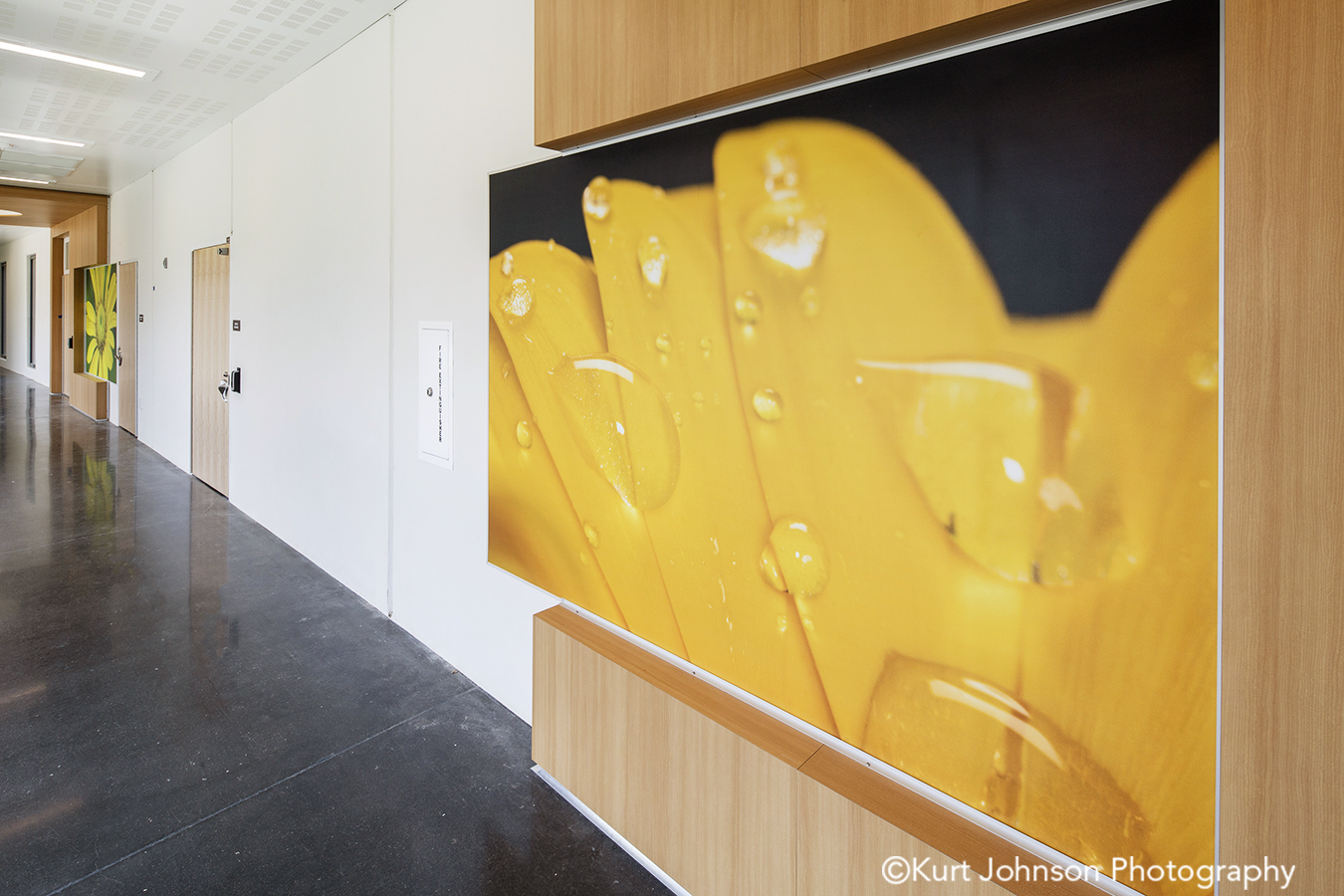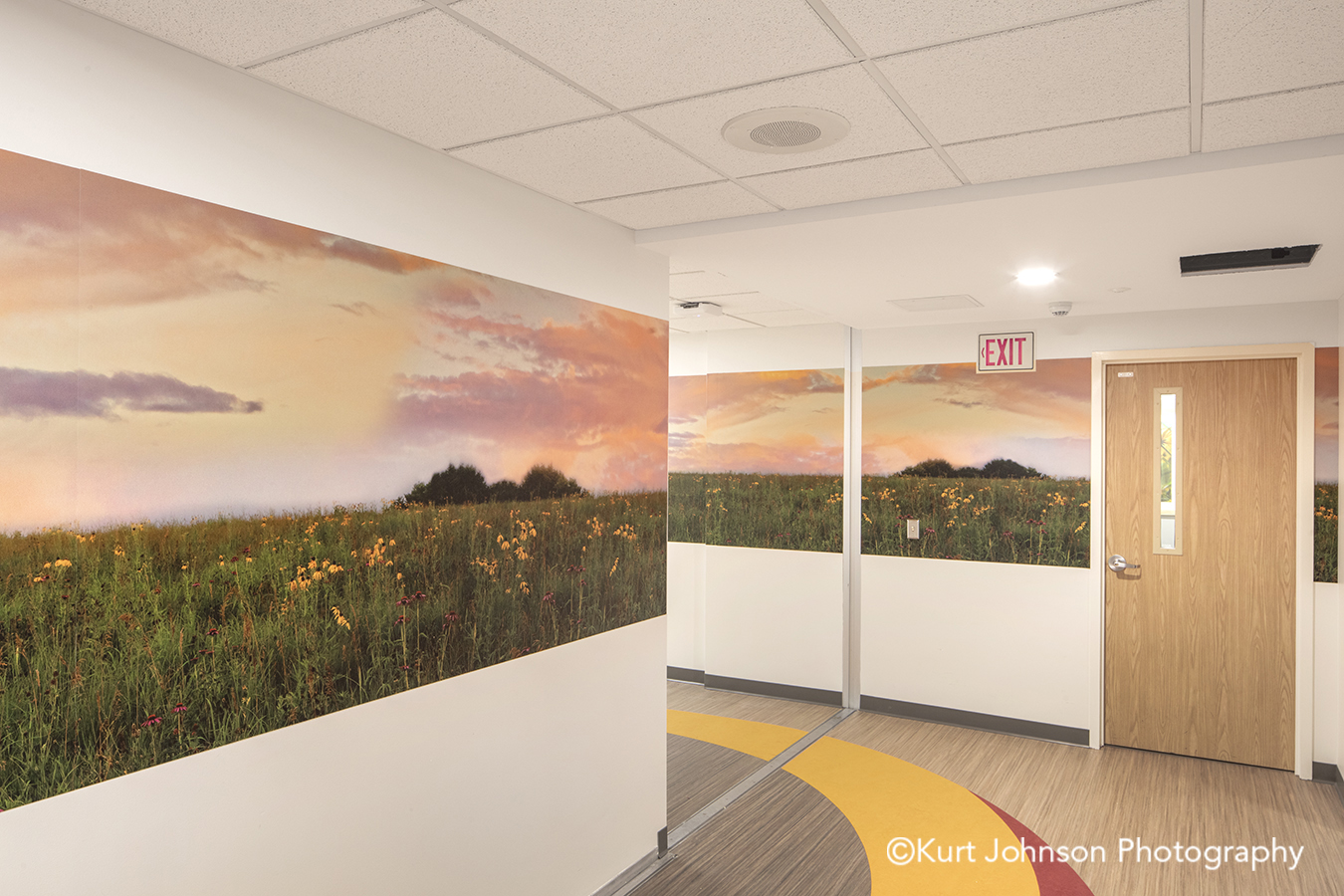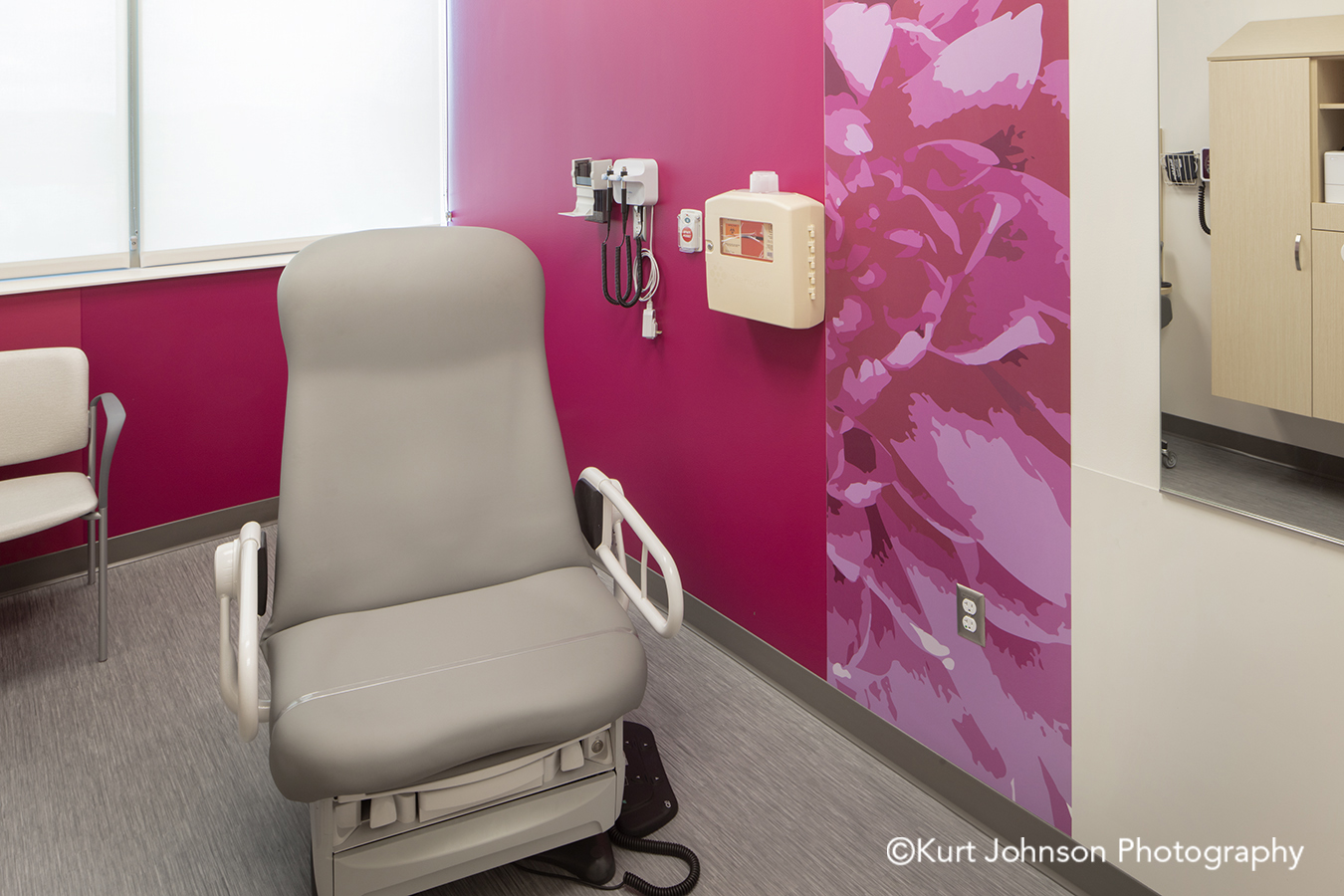 Koroseal's Fusion Wall Protection offers its durability and cleanability at a higher level, which makes it a powerful way of transforming places like hospitals, behavioral health facilities and other healthcare environments into spaces that support calm and healing.
Fusion is tough. It fuses digital imagery and rigid wall protection sheets and it stands the test of time. It holds up to black marks on shoes, hospital carts and wheelchairs. Things that would typically stain a normal surface can be cleaned and wiped off easily, making it a highly sought-after product in healthcare design.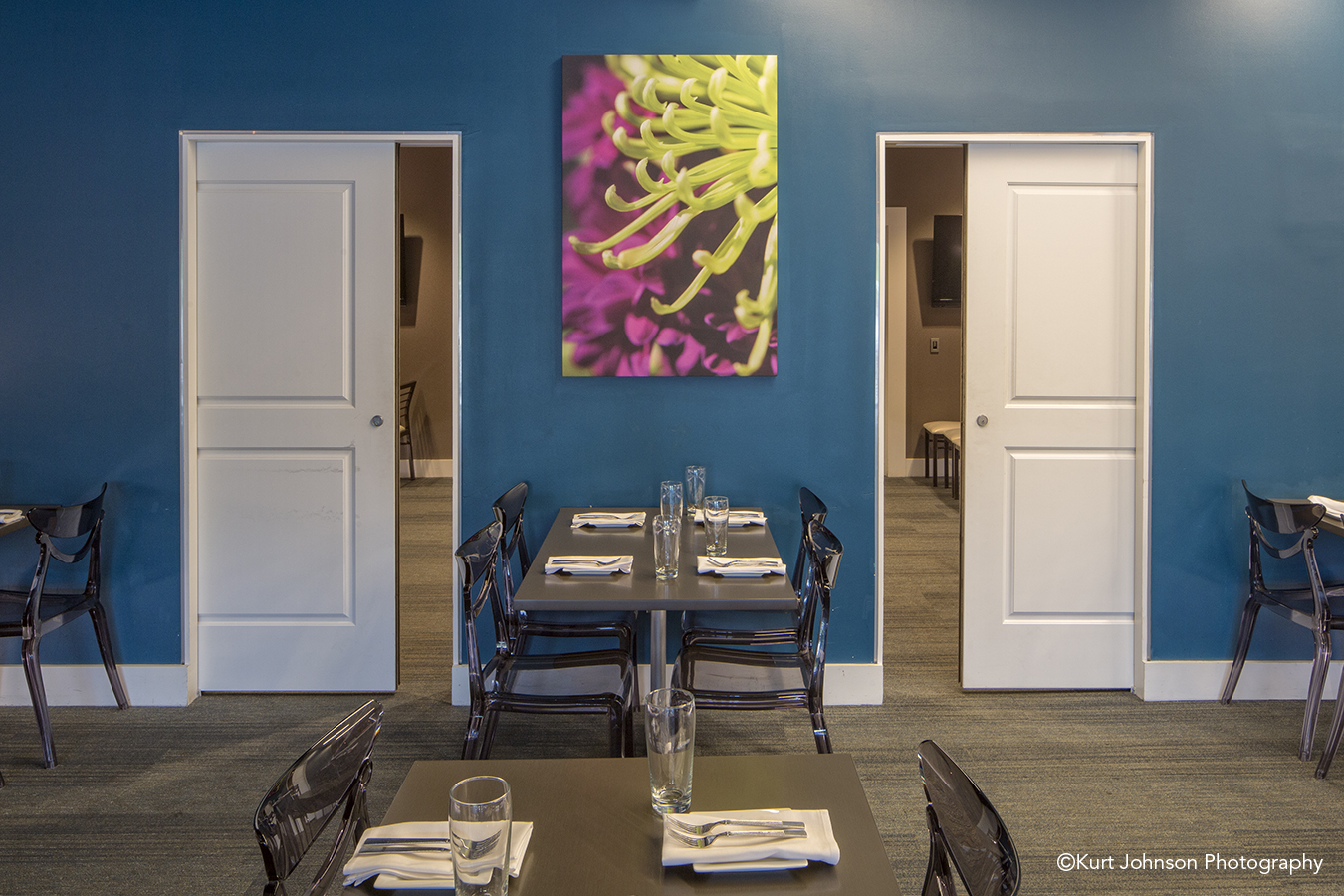 Koroseal's Sound Designs Acoustic Treatments are commercial vinyl that is perforated and wrapped around an acoustic panel. It's used to absorb sound in places like conference rooms, school cafeterias, meeting rooms, or anywhere you want to reduce noise.
These pieces have the beauty and quality of a stunning art piece with the added advantage of decreasing acoustic disturbances in high-traffic areas. Artwork with benefits.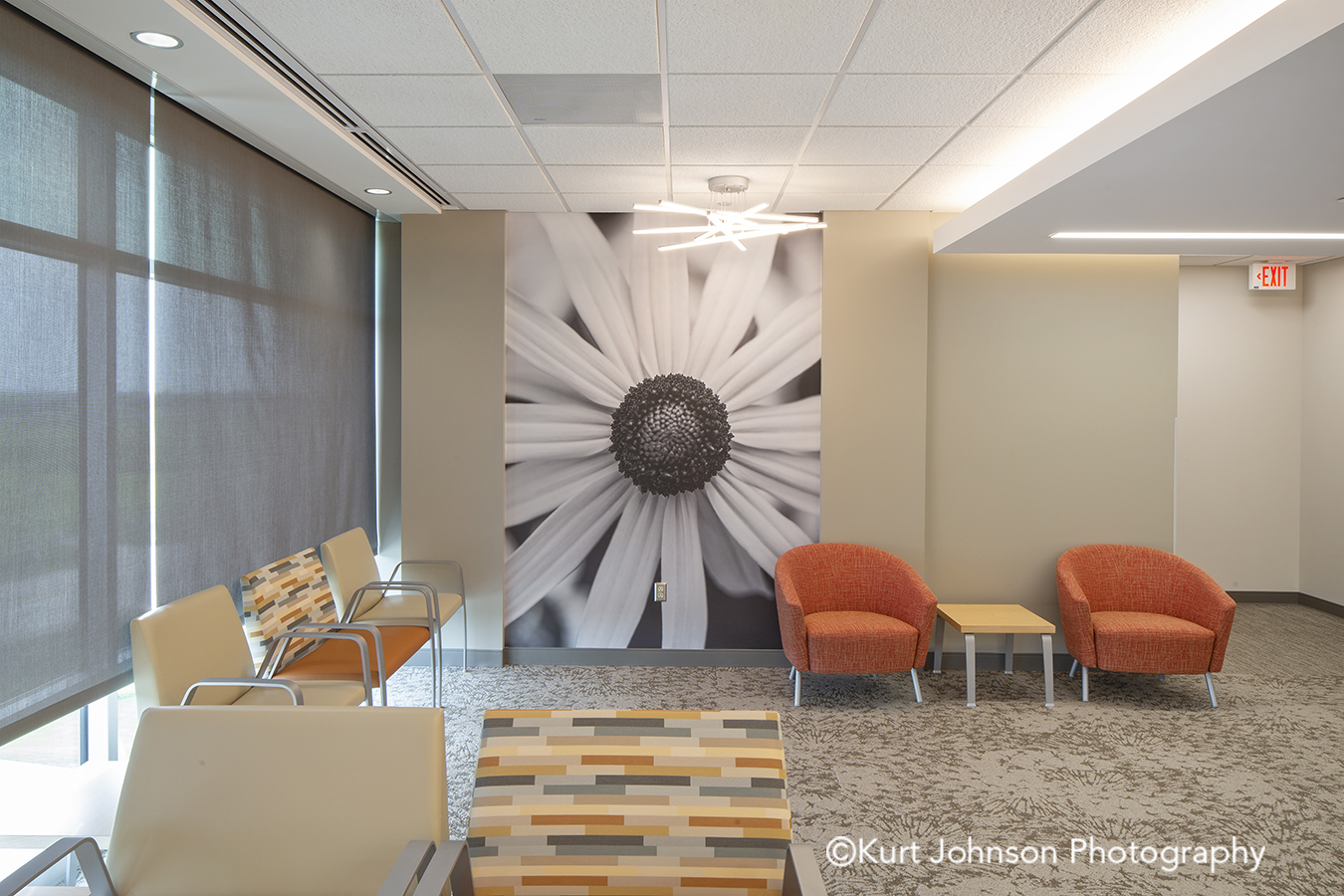 No matter which type of Koroseal product you choose, you'll be thrilled with the results. And so will your clients, patients, visitors and staff. All while getting the added benefits of being immersed in the healing power of nature.
Carlson concluded by saying it's "a pleasure to work them (KJP). They communicate clearly and timely and offer things that work – collaboration. They are true professionals that can bring a vision to life."