Small Town Albion, Nebraska Uses Nature Art to Invest in Community Wellness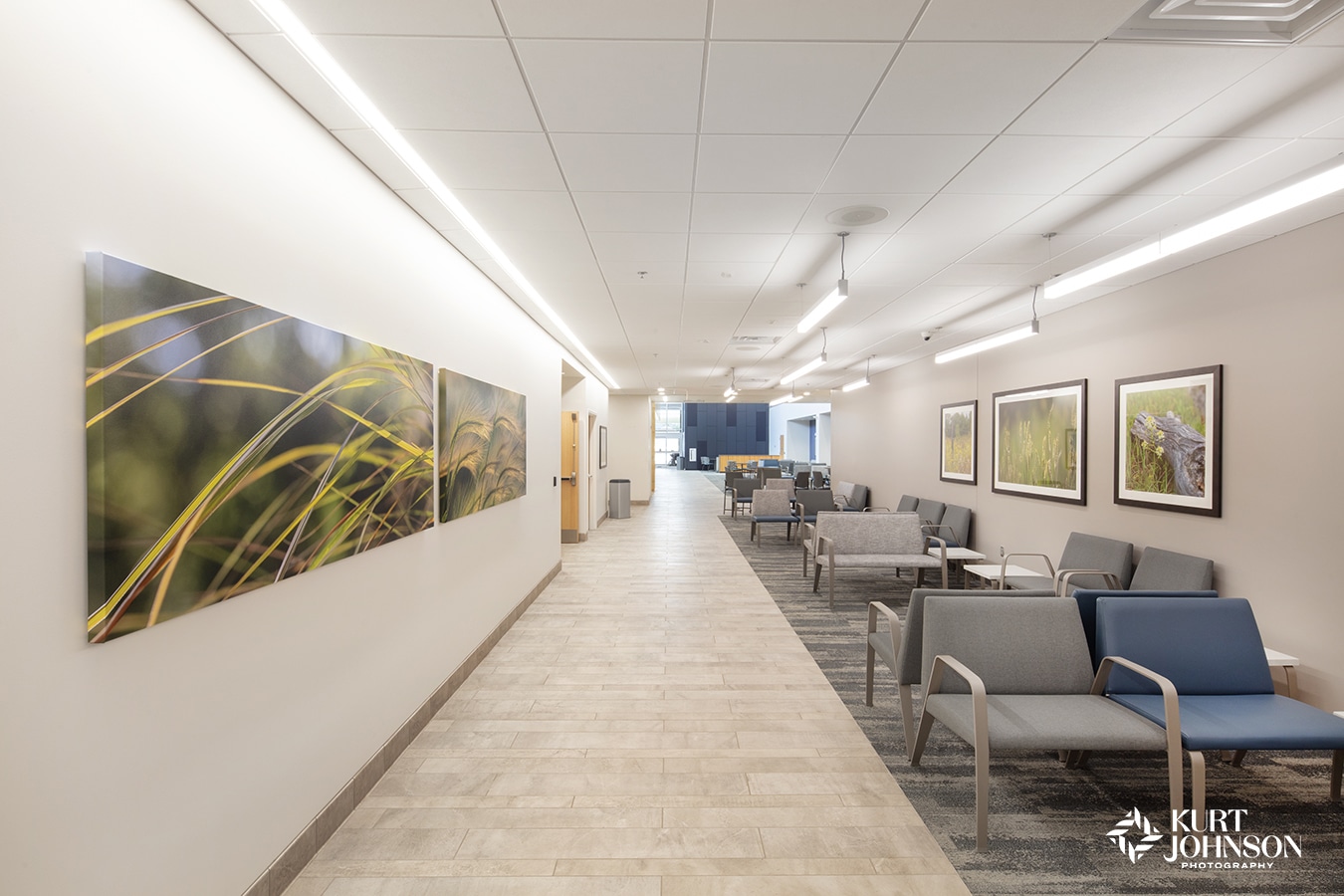 Everyone loves a comeback story.  And that's exactly what's happening in the small town of Albion, Nebraska, population of 1,709.
According to Matthew Hansen's article, "Albion, Investing in Itself, Shows How Small Towns Can Thrive," the Midwestern town of Albion, Nebraska took a chance on itself and it's paying off – bigtime (Flatwater Free Press).
Hansen writes about the town struggling after the farm crisis of the 1980s.  He said many residents chose to leave.  But over the past few years, things began to shift.
Instead of watching funds pour out of their small town, community members decided to raise funds in Albion to build up the community from within.
Hansen describes this phenomenon, writing:
Local money has driven the change. And the change has driven more money, and more change, gathering speed and mass like a  snowball rolling downhill.  "Once our wealth leaves the community, it's gone forever," said Jeff Yost, president and CEO of the Nebraska Community Foundation, which works with Albion and 270 Nebraska communities. "Once our wealth is endowed in our community, it's here forever."
And the results are obvious.
According to the town's website, "Albion features a thriving business district, a quality school system, and a state-of-the-art county hospital. This community is made up of neighbors, friends, and extended family that work together to assure a prosperous future for generations to come."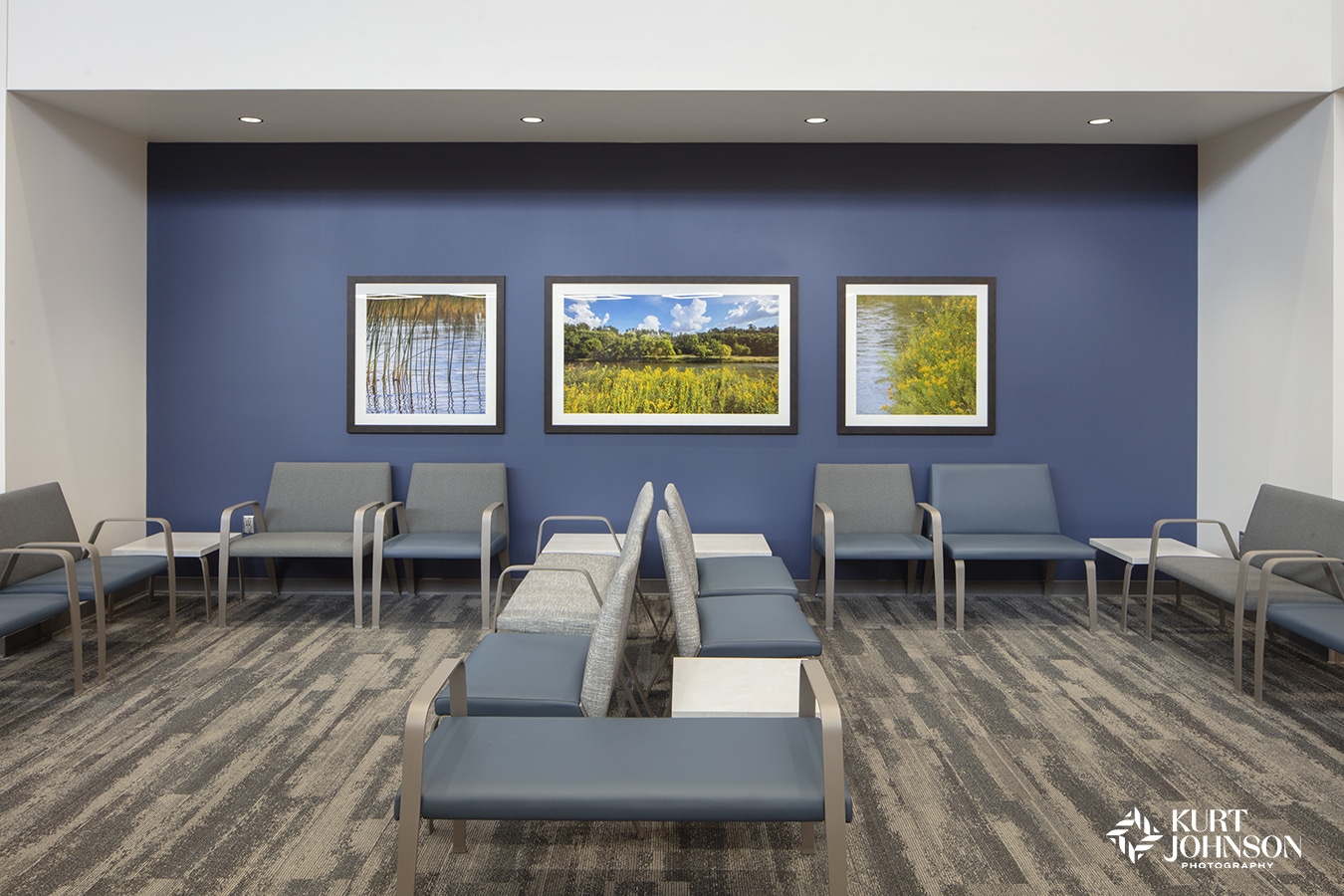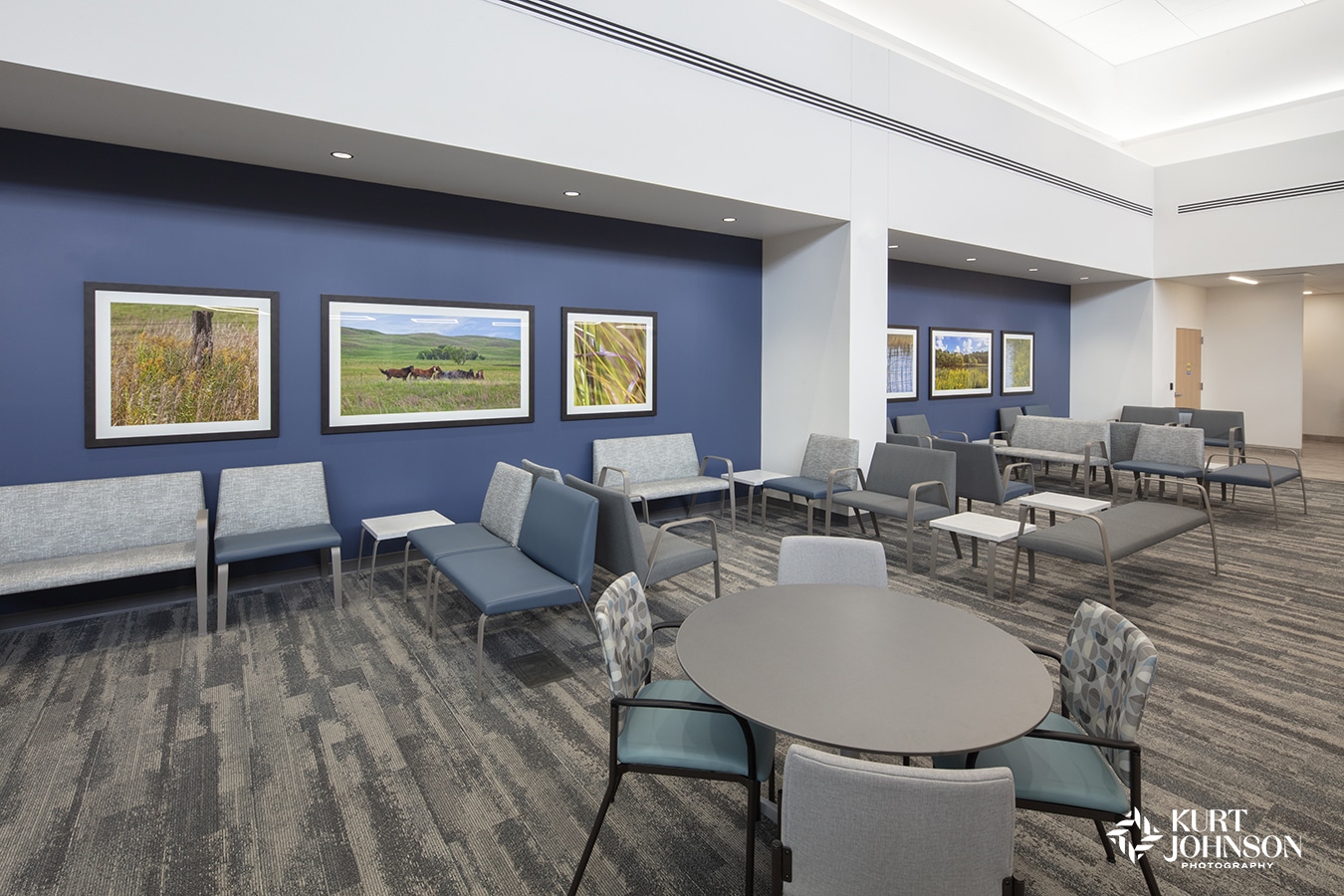 KJP's involvement began with Tanya Sharp, President, and CEO of Boone County Health Center.
She was looking for local nature images with a Nebraska theme for Boone County Health Center's new outpatient clinic expansion.
Sharp is making a difference herself, being named one of the "70 critical hospital CEOs to know" by Becker's Hospital Review in 2019.  And her focus on patient and staff well-being explains why.
From common areas to patient rooms, we worked alongside Leo A Daly's talented interior designer, Sabrina Ahern, providing framed nature photographs and large gallery-wrapped canvases featuring indigenous landscapes and botanicals that emphasized the health center's theme of Midwestern wellness and community.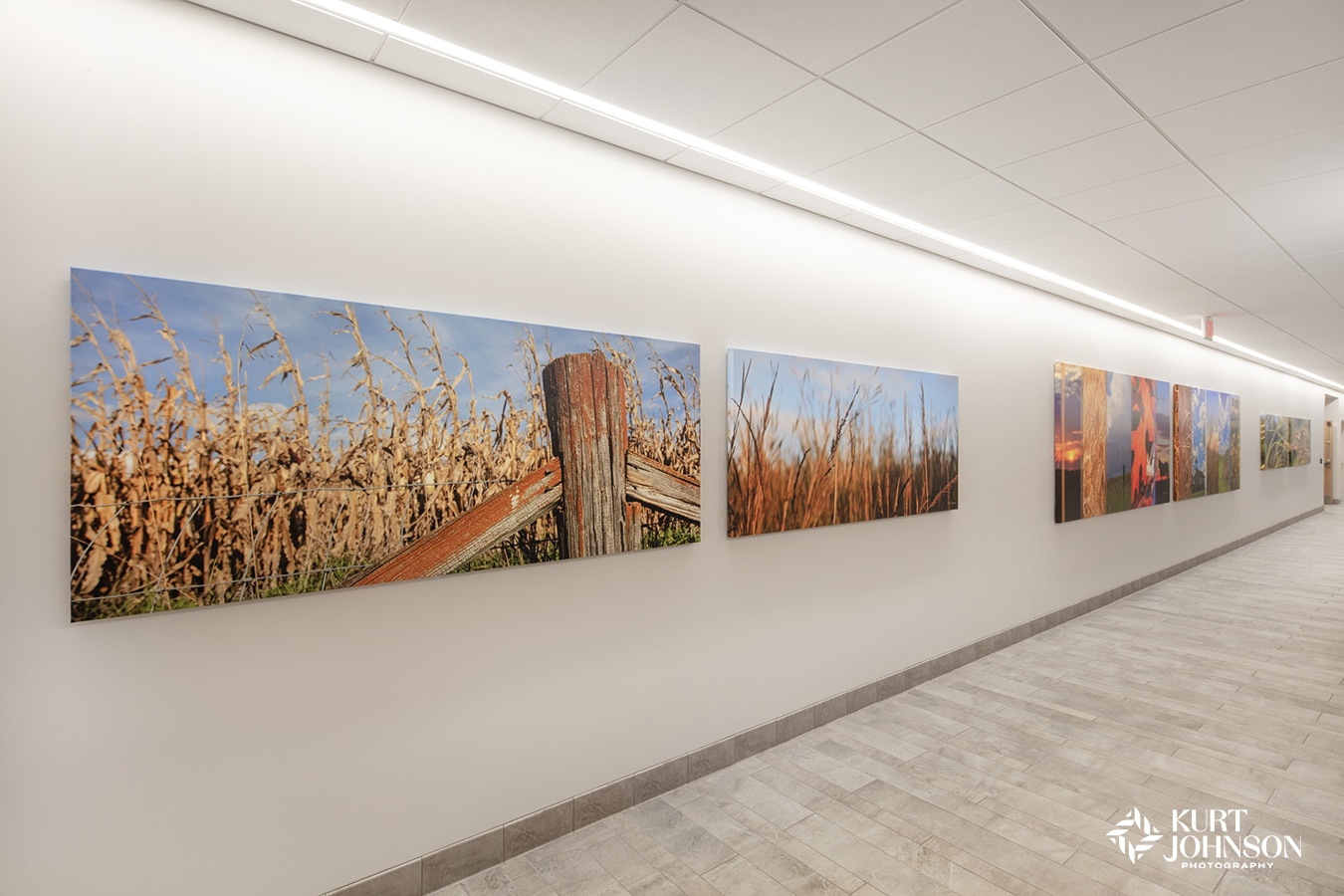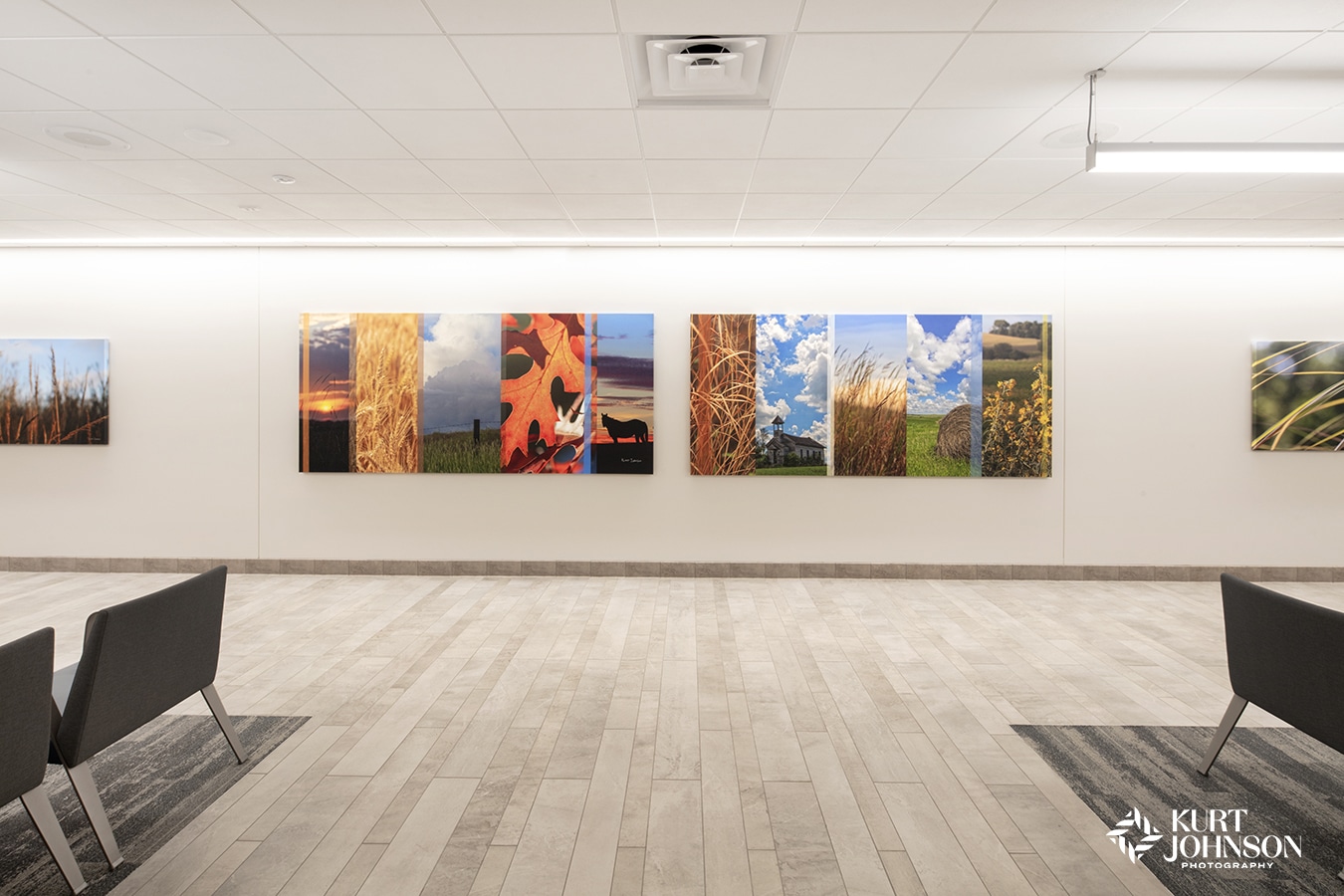 KJP was talented and wonderful to work with.  Being in the healthcare field, art is unfamiliar territory, but they were there to guide us step by step. We trusted the process and were blown away by the end result!  Their art brought our space to life and made it truly complete." – Tanya Sharp, President/CEO Boone County Health Center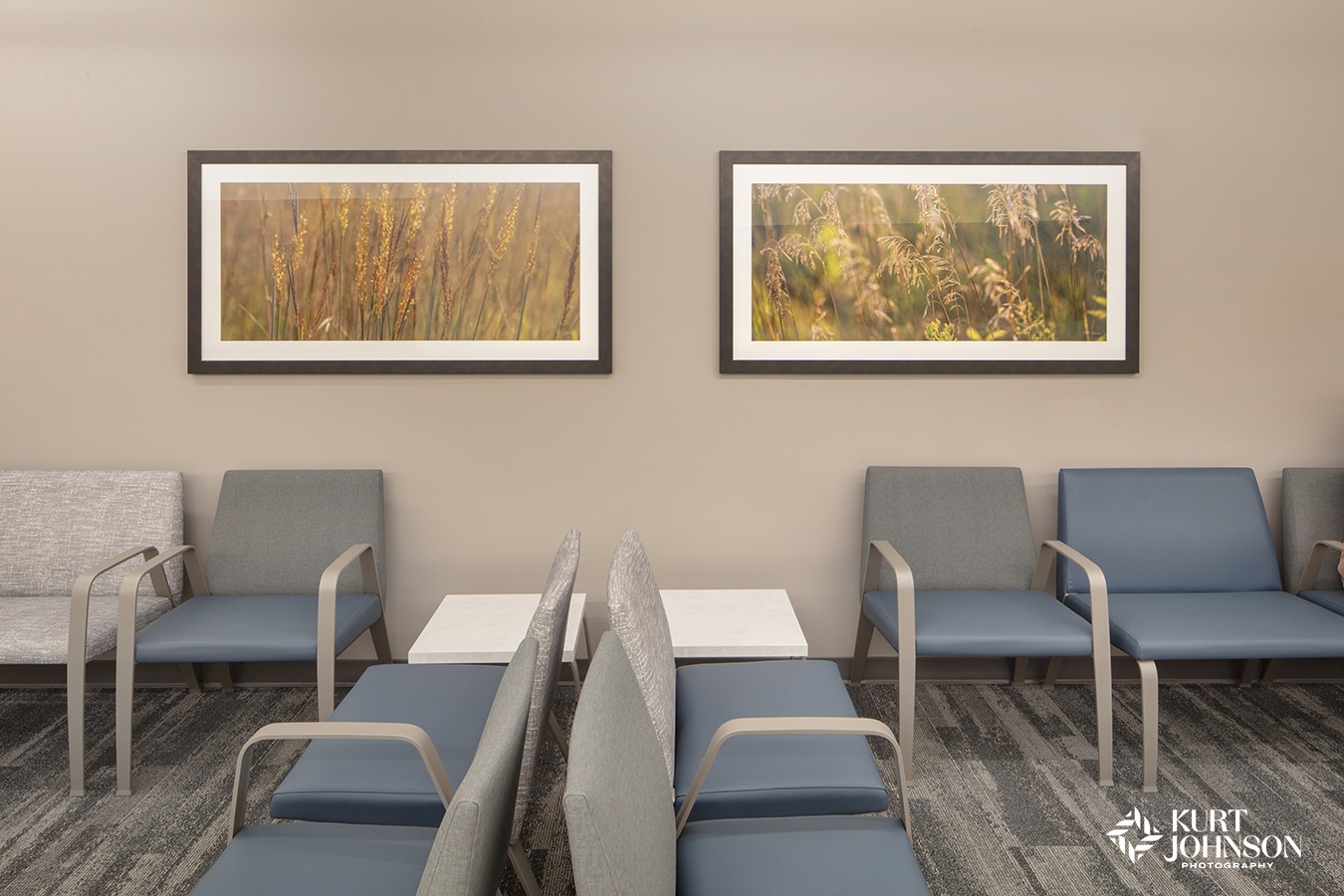 Spending time in Albion, it was easy to see the positive results of its thriving community.  And Hansen describes the hospital as "the area's single biggest employer."
There's an energy in the air mixed with a sense of excitement of more to come.  And we're continuing to work with Boone County Health Center on the next phase of their healthcare project.  It's so inspiring to watch a small town come together and create such a vibrant community from within.