How to Improve Patient Outcomes in Healthcare Now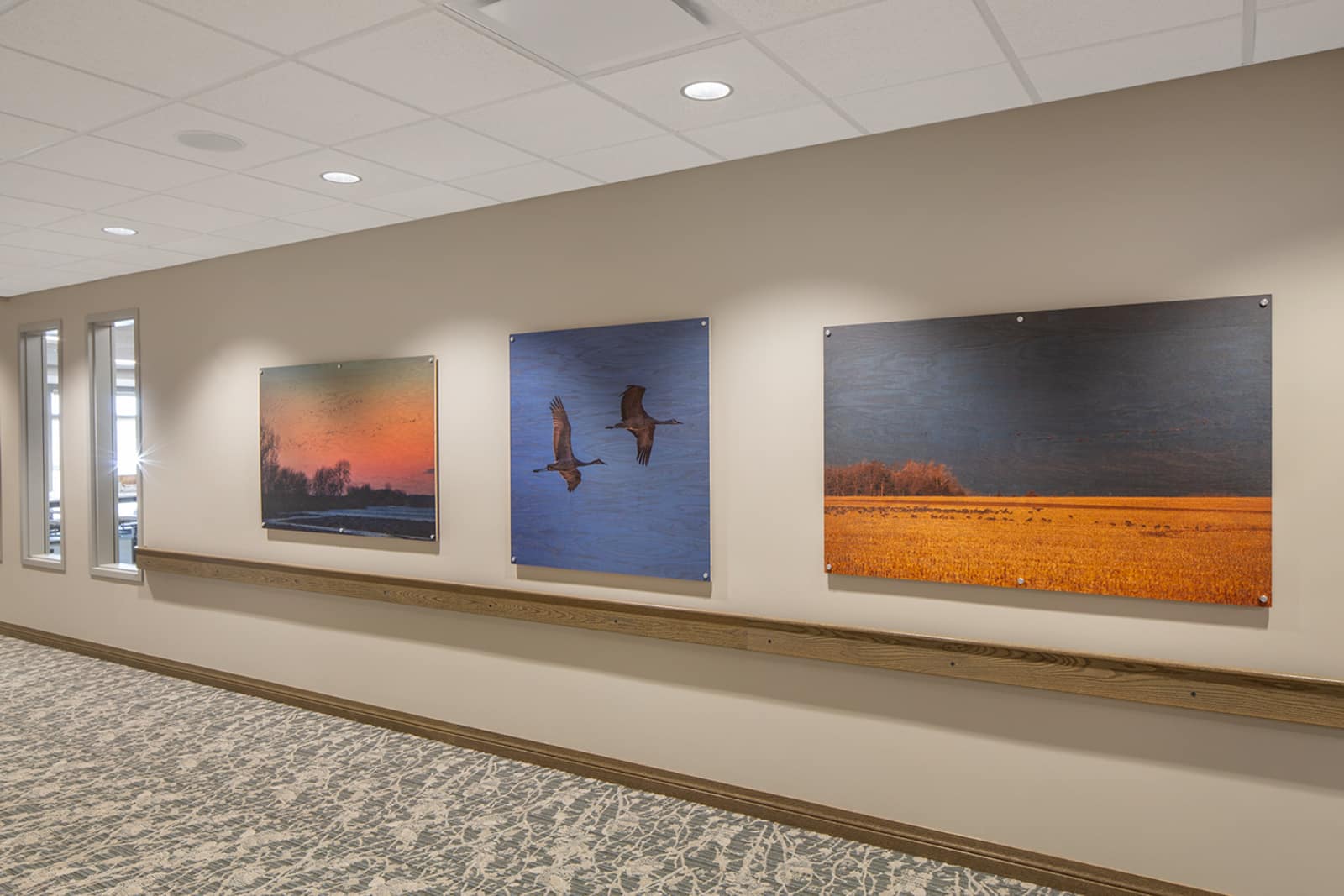 Environments play a huge role in patient satisfaction and well-being. More and more research indicates changes to the interior design of healthcare facilities can have significant impacts for patients, visitors and staff.
Incorporating artwork that is backed by the principles of evidence-based design is one of the easiest and most cost effective ways to immediately change a healthcare setting.
In the video below, Kurt talks about the importance of photographing native landscapes and indigenous imagery as a tool for improving patient outcomes. He explains why using local imagery for healthcare facilities and hospitals works and gives you a glimpse of a few installations that demonstrate this practice.
Ref. 1.) A Guide to Evidence Based Art by Kathy Hathorn and Upali Nanda
2.) View Through a Window May Influence Recovery from Surgery by Roger S. Ulrich
At Kurt Johnson Photography, we understand the importance of creating environments that support calm and healing, and we're passionate about making positive changes in the lives of patients and healthcare staff alike. Let us help you choose the right imagery for your space and mission, guide you through framing and display options, and we'll even be there to install the work to ensure everything is done properly.
Send us an email to discuss the possibilities . . .