KJP Innovations: Seeing Nature in New Ways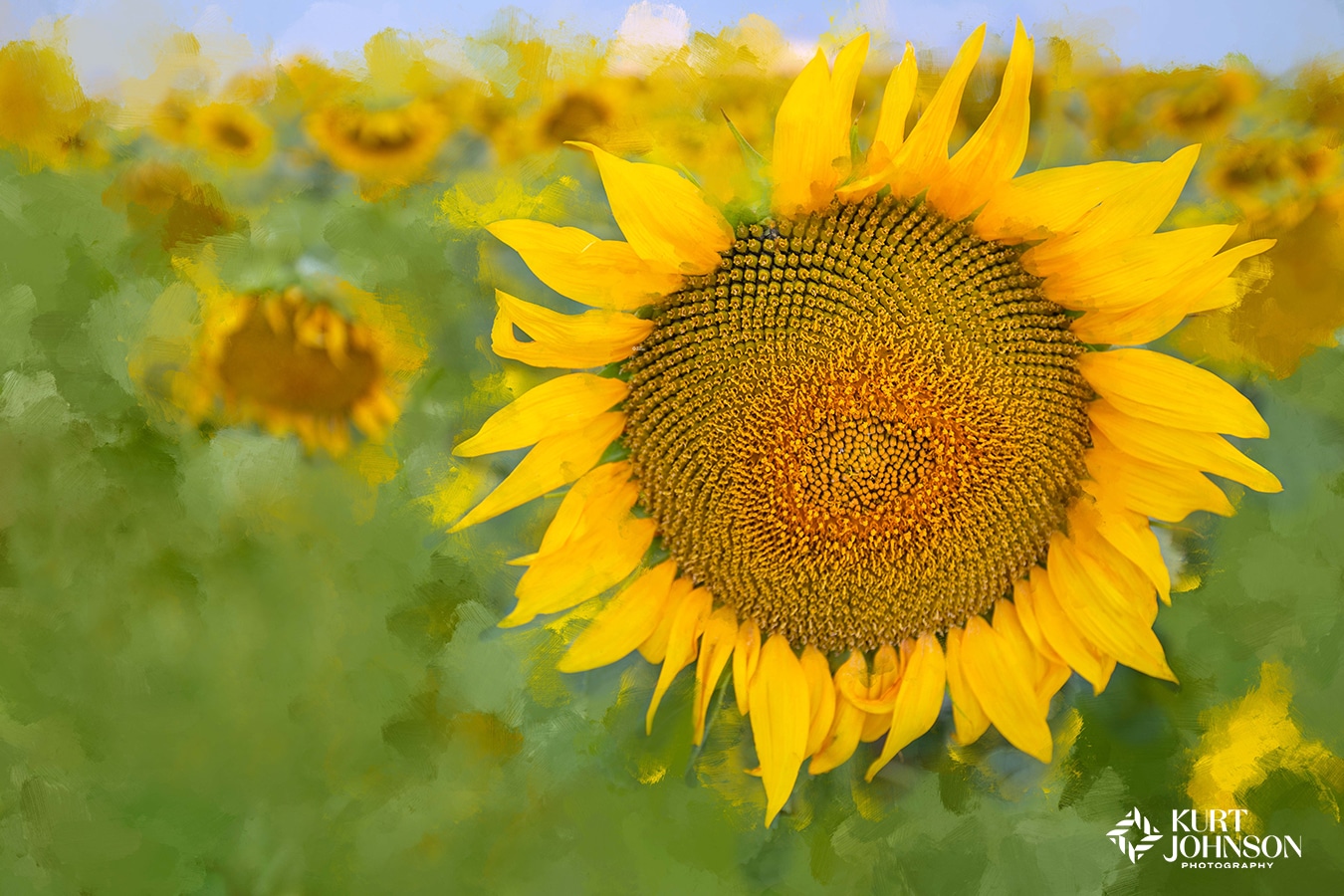 At KJP, our art has a job to do.  And our specialty is helping you create solutions with nature art.
Our Innovations line is made up of nature images with a twist and display options that push the boundaries of biophilic design.  Like everything we do, they're inspired by nature and created by our in-house creative team to transform healthcare design.
Aside from being stunning images and positive distractions that garner the right kind of attention, they're also solutions for:
Wayfinding
Enlarging images to go big, really big
Creating fresh, modern designs
Nature images with benefits
Custom art to match any color scheme or design concept
Here's a quick look at our full Innovations line:
Impressionism:  "Where nature and fine art merge."
Impressionism images blur the lines between photography and fine art.
They look more like paintings, characterized by their dream-like qualities.
Most images have a soft, blurred background that focuses the viewer's attention on the detailed textures and vibrant colors of the subject, drawing them in.
Soft lighting and gentle brushstrokes create a sense of serenity and calm, which is sought after in wellness environments looking to bring the healing benefits of nature and biophilic design indoors.
Slices:  "Because sometimes it's hard to choose just one."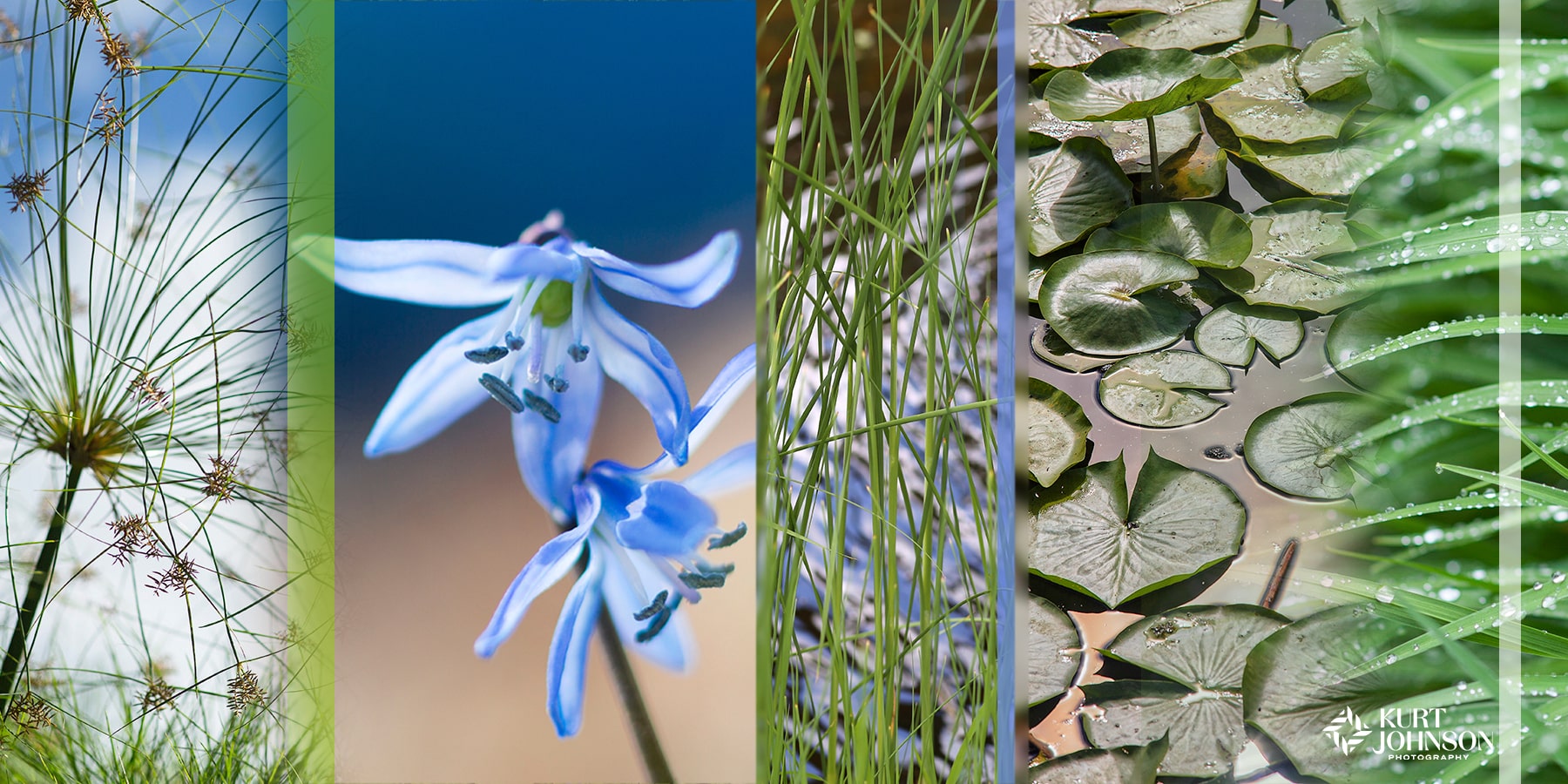 Slices are our most recognizable innovation.
They combine several images by color, theme, or design to create one cohesive art piece that's fully customizable, visually stunning, perfect for any substrate, and packs a serious healing design punch.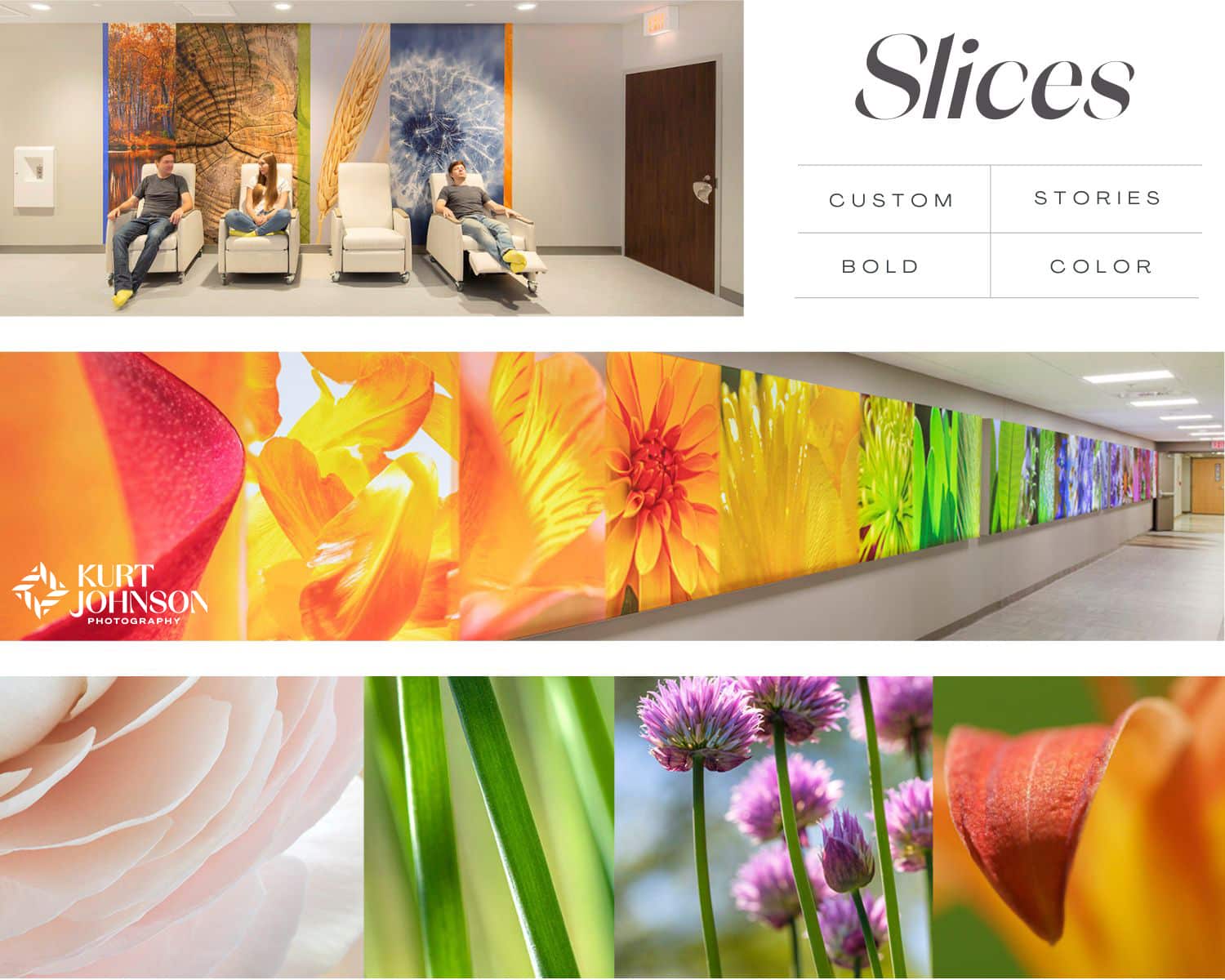 We've seen slices used to help patients navigate complex environments, coordinate with hospital branding, and to create positive distractions for the entire care team.
Layers:  "Combining the beauty of nature with the creativity of design."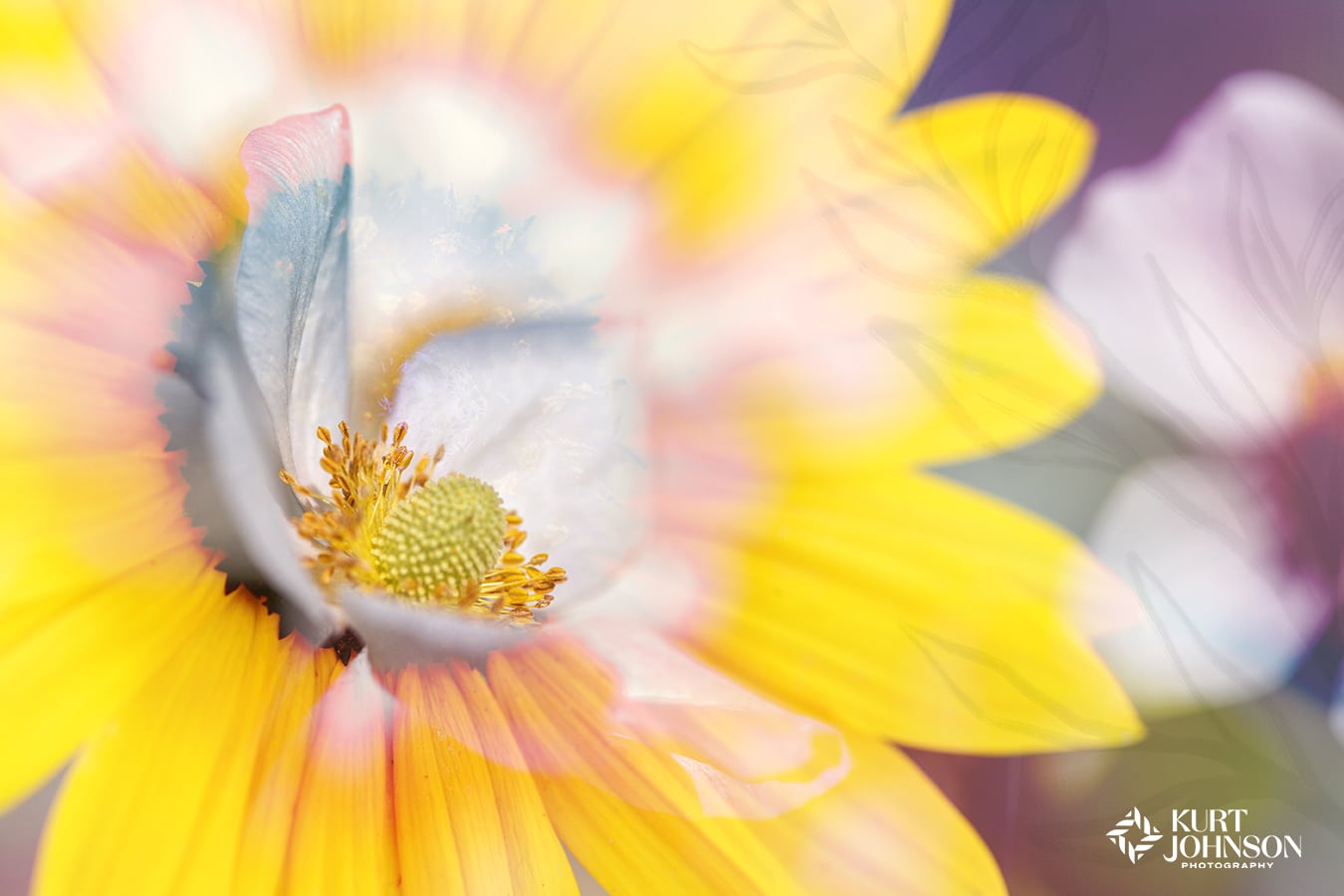 Layers transform Kurt's nature images into unique and captivating art pieces by blending multiple images and overlaying them with shapes, lines, and textures.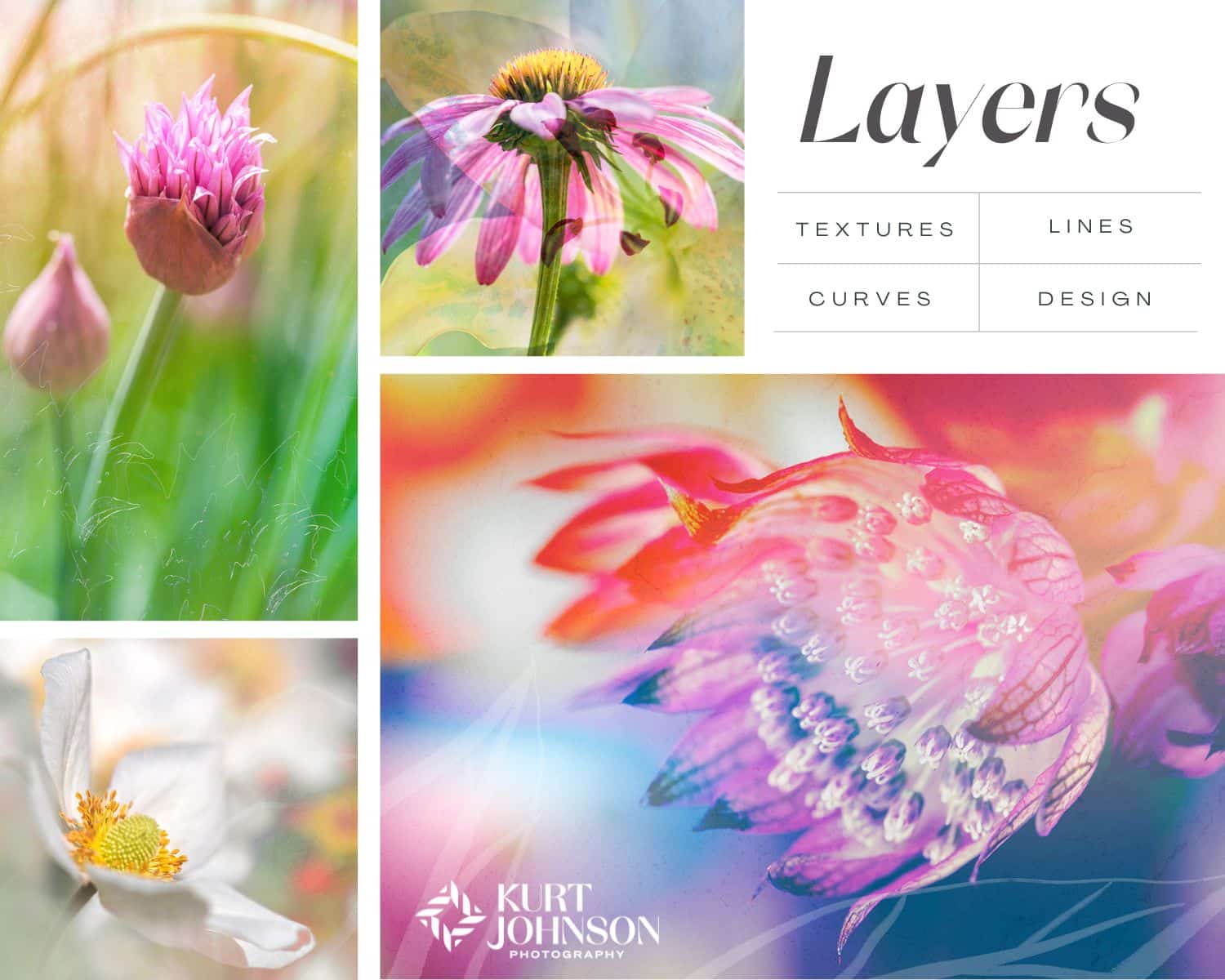 Layers create dynamic artworks that showcase the beauty of the natural world in unexpected ways. 
They were initially developed for a cancer treatment center and are now part of our Innovations line.
Corner Wraps:  "Design that won't quit." 
Corner wraps are a great example of turning a designer's idea into a product that becomes a solution.
Designer, Monica Albertson, whom we've collaborated with on many projects, suggested the idea of having our color slices wrap around the corner during an extensive hospital renovation, and the corner wrap was born!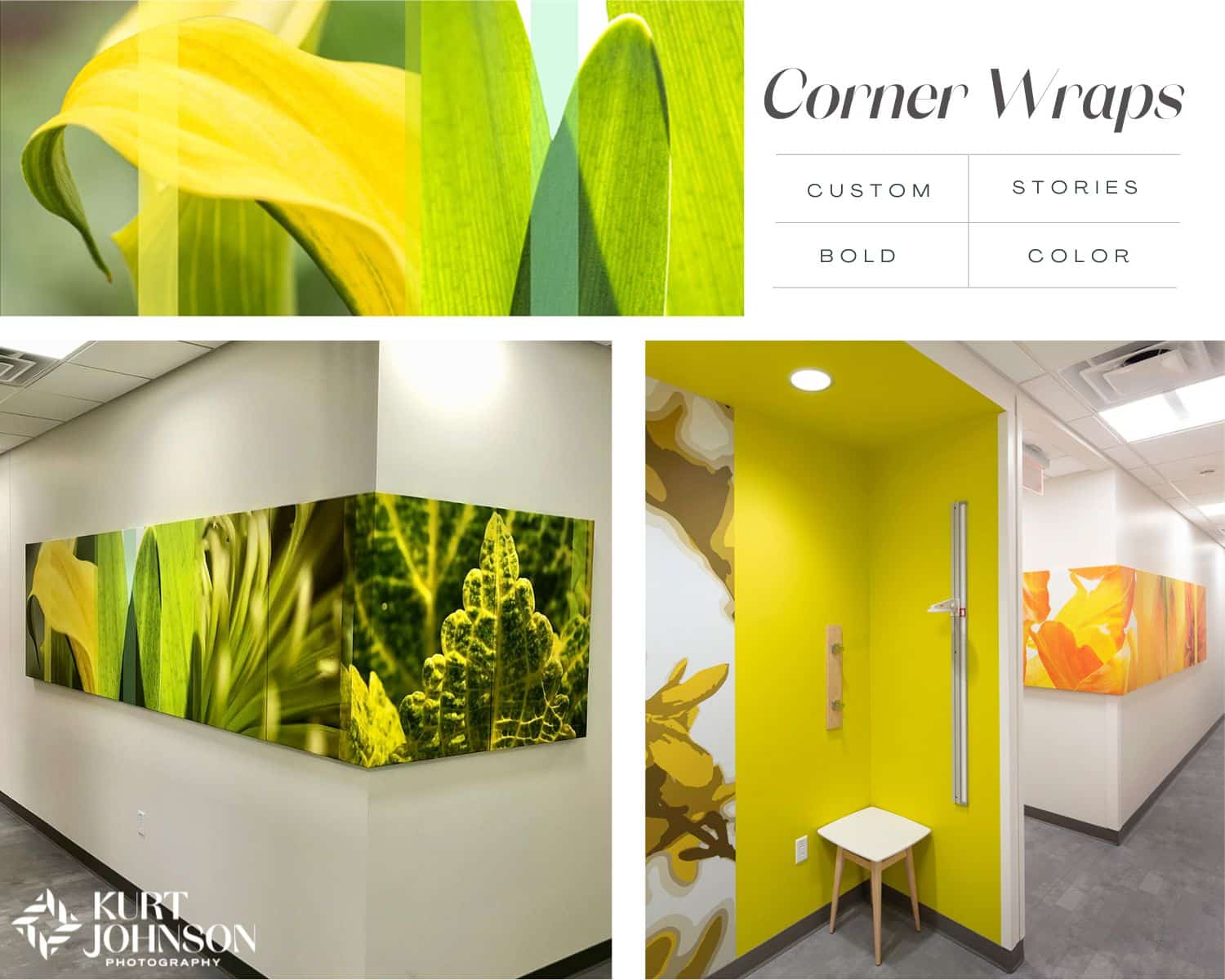 As an attractive solution for wayfinding, gallery-wrapped canvases wrap around the corners of corridors, for seamless navigation and engaging design.  Custom frames connect multiple canvases, giving the appearance of one large piece.
The result is an out-of-the-box design and intuitive wayfinding that excites patients and staff.
Vectors:  "Unlimited Potential."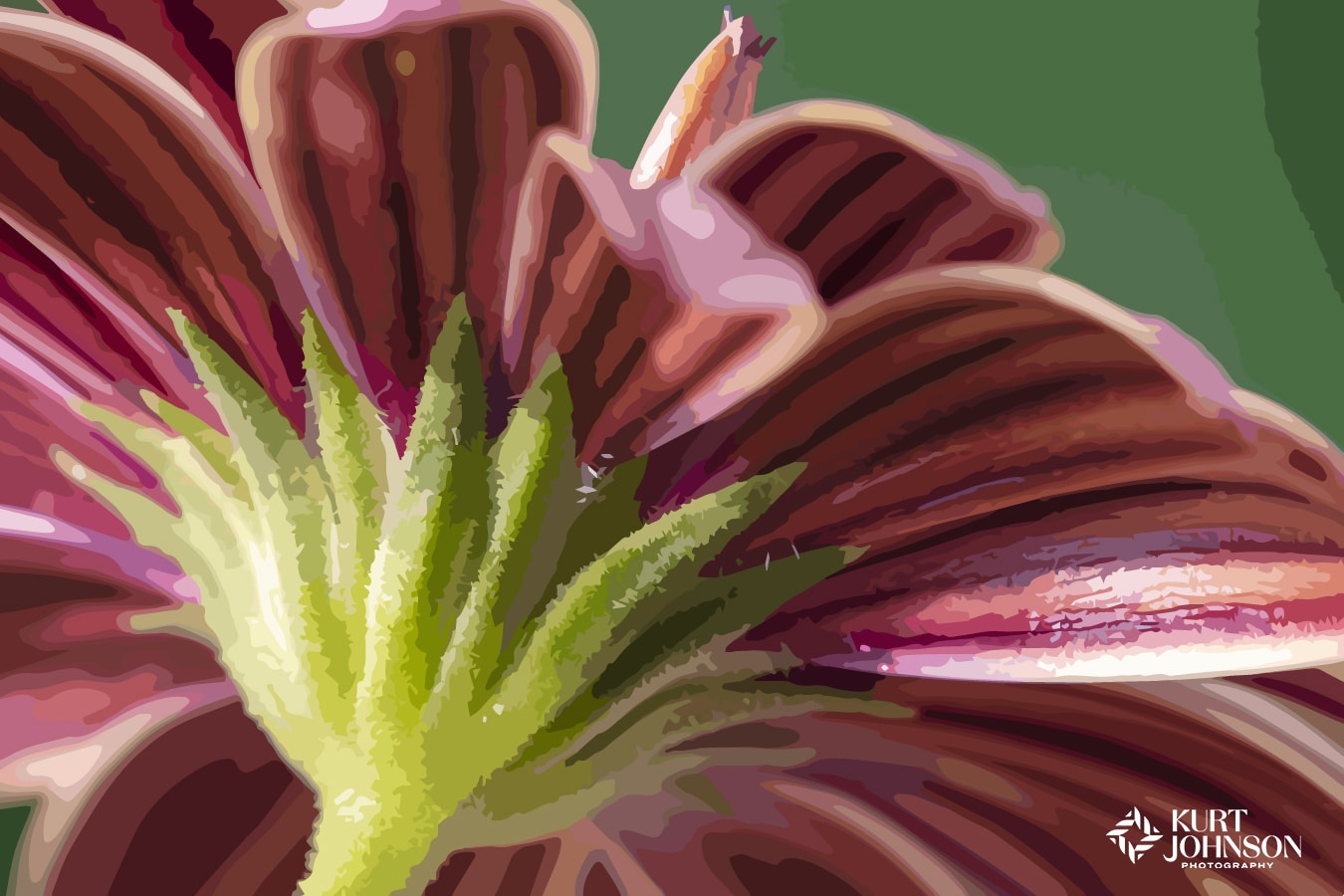 Vector graphics are interpretations of our images with a more stylized sensibility, maintaining photo realism but with unlimited scalability.
That means they can go big, really big.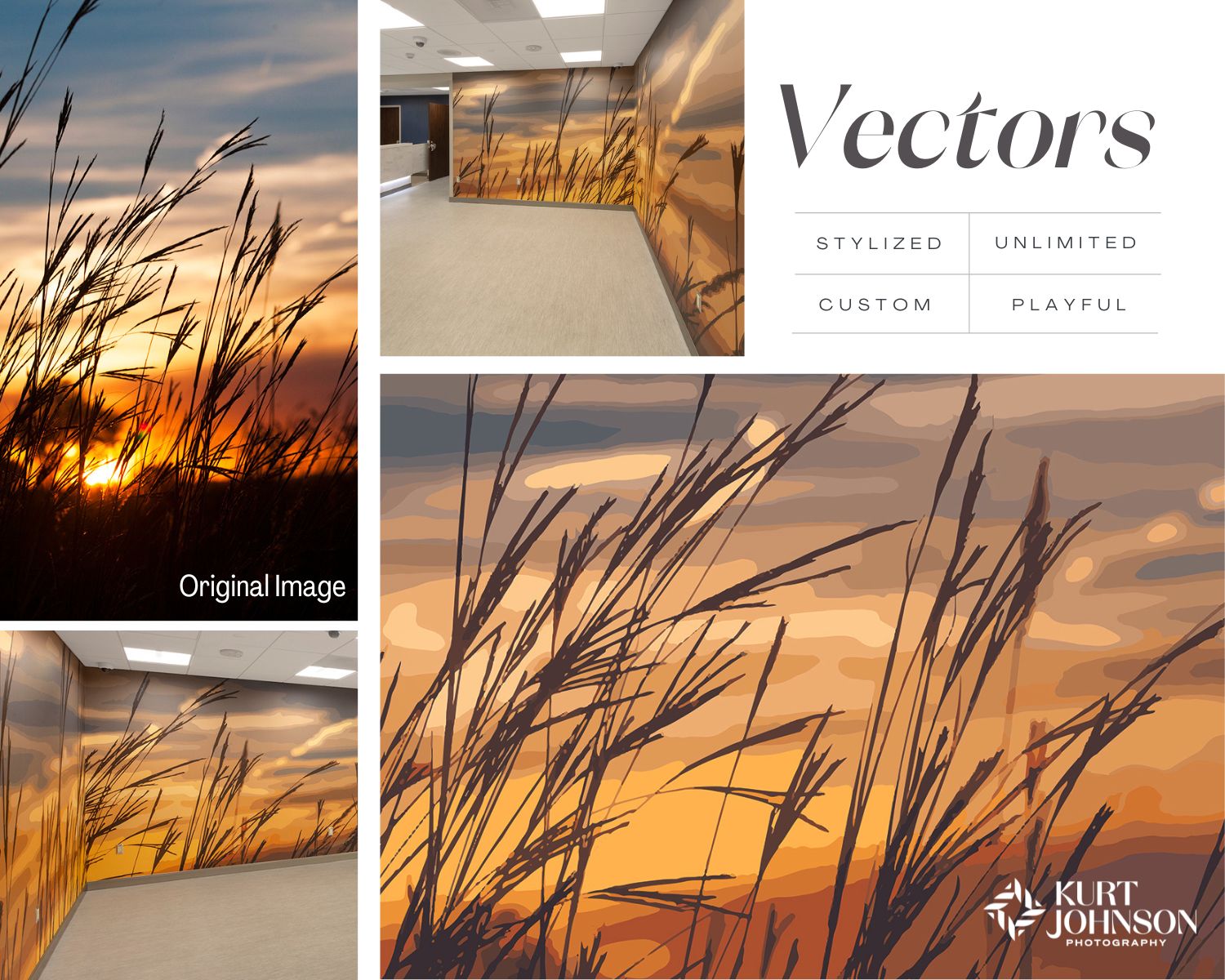 Vectors are fully customizable, and easily manipulated to match any color palette, including paint colors, fabrics, furniture, and even corporate branding.
Their fresh and playful quality has made them popular in pediatrics and behavioral health, but the flexibility of vectors makes them a great choice for any wellness environment.
Panoramics:  "Go big or go home."

Investing in the most up-to-date equipment allows us to shoot images with incredible resolution and striking dynamic range, resulting in clear, more detailed, and simply vibrant images.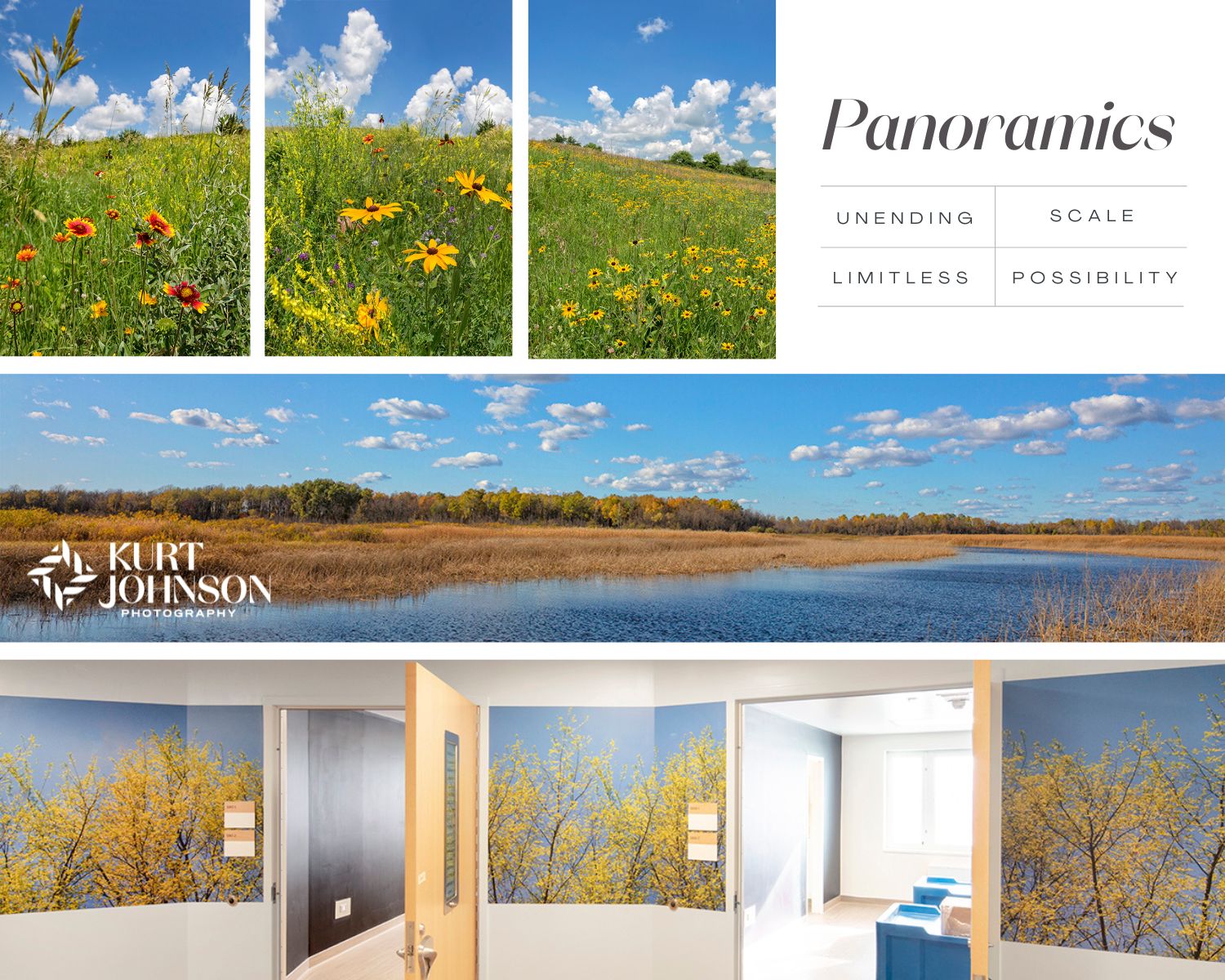 These cutting-edge capabilities lead to seamless results when stitching images for panoramic environmental graphics.  This is another way we make sure we can produce soothing nature images that can cover ANY surface or substrate you can imagine!
Creation is a partnership, and we want to bring YOUR design ideas to life using innovative art that heals.  That's what led us to create our Innovations line in the first place and what keeps us pushing the boundaries of what nature art can do.
Our talented creative team, and long-standing relationships with designers, facilities planners, architects, substrate providers, suppliers, healthcare staff, and others in our industry, keep our creativity flowing and evolving, like mother nature herself.
The healing work of nature is never done.  And there's no substitute for bringing the healing benefits of nature indoors, so no matter what type of nature images you're looking for, we've got you covered!  Reach out so you can start transforming your wellness environment today!