Introducing Layers. Artwork for Hospitals. Anything but Boring.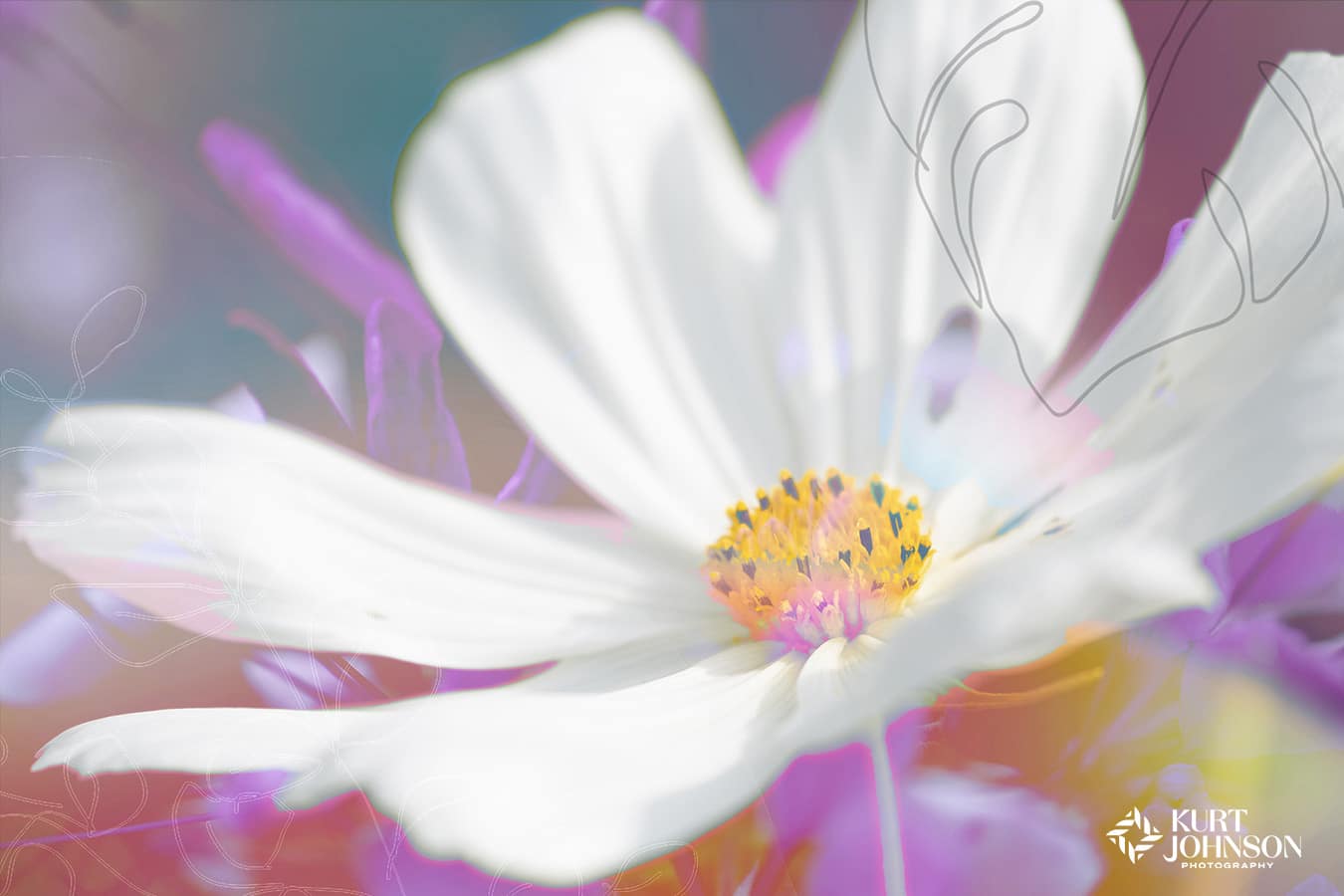 In the same way you don't always want the exact same thing for breakfast, sometimes you want something different when it comes to artwork for hospitals and wellness environments.  But just like switching up breakfast foods, you still want something with benefits that will make you (and the entire care team) feel good.
So what's a responsible, forward-thinking healthcare facility to do?
This was the dilemma facing CHI Health's newly remodeled Louise D. Schleich Women's Health Center (St. Elizabeth) in Lincoln, Nebraska.
They knew they wanted to incorporate nature images into their wellness facility, but they were looking for something their patients and staff hadn't seen before – something different than typical artwork for hospitals. 
After learning more about their state-of-the-art breast care facility and the spa-like environment they were hoping to create, our newest line, Layers, was born.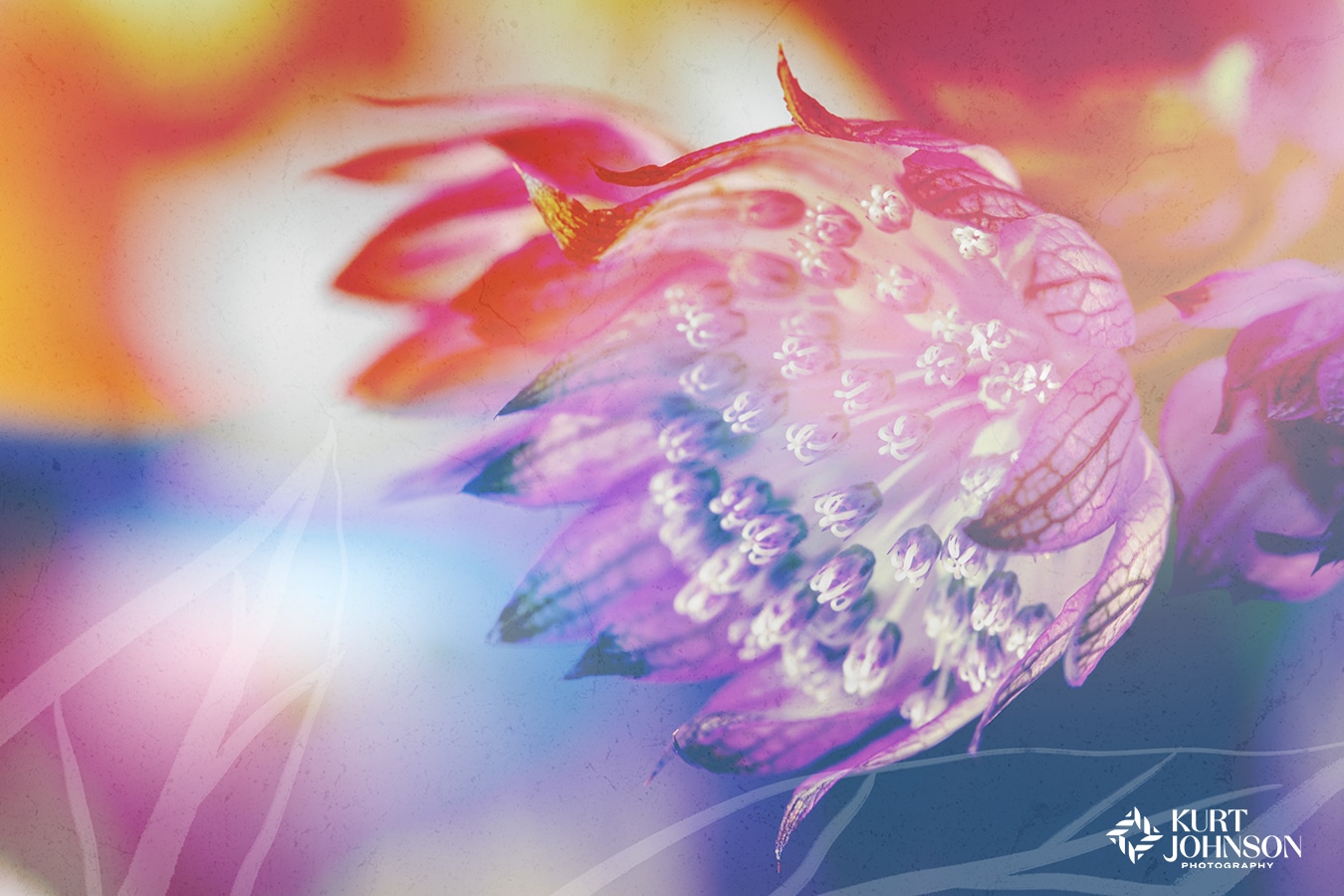 Layers transform Kurt's nature photographs into unique and captivating art pieces. While not your typical artwork for hospitals, they're still centered around Kurt's nature photographs.
Multiple nature images taken by Kurt are blended and then overlayed with hand-drawn elements such as shapes, lines, and textures by KJP's Special Projects Coordinator, Jerred Zegelis.  Using graphic art elements invites viewers to go deeper into images, serving as positive distractions for patients and staff.
"Every little detail that you see was purposely placed.  Every part of the photograph completes the whole piece."  – Jerred Zegelis
Vivid colors and intricate patterns emphasize the natural elements of each image, with most images consisting of 3-4 layers, while others have many more.
Combining all these elements creates refreshing, modern nature images that combine the organic and geometric, showcasing the beauty of nature in new and unexpected ways.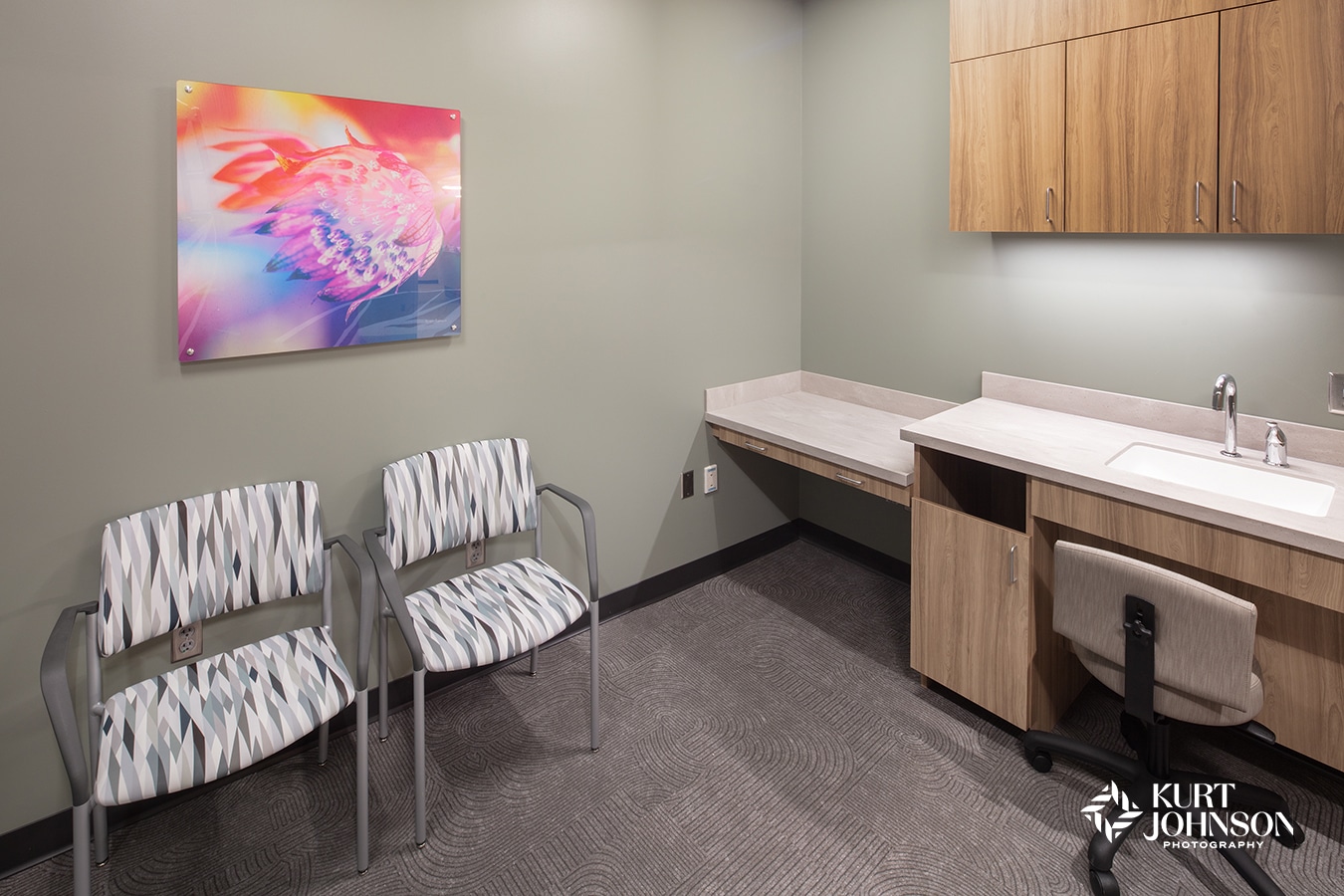 By starting with Kurt's nature photographs and maintaining photorealism inside of the images, the end results include the mainstays of biophilic design – sought-after benefits like:
improving outcomes
serving as positive distractions for patients
rejuvenating staff
lowering stress and anxiety
All things that are important to healthcare environments that want to ensure the artwork is an extension of the care team. 
"We're always trying to innovate.  We always want to bring something new to the table, something new that maybe our clientele hasn't seen." – Kurt Johnson
Even though the Layers images aren't standard artwork for hospitals, they fit the cozy, warm, and welcoming atmosphere CHI Health wanted to achieve.  11 Layers images were printed on acrylic panels that stood out from the wall, adding to their striking visual appeal.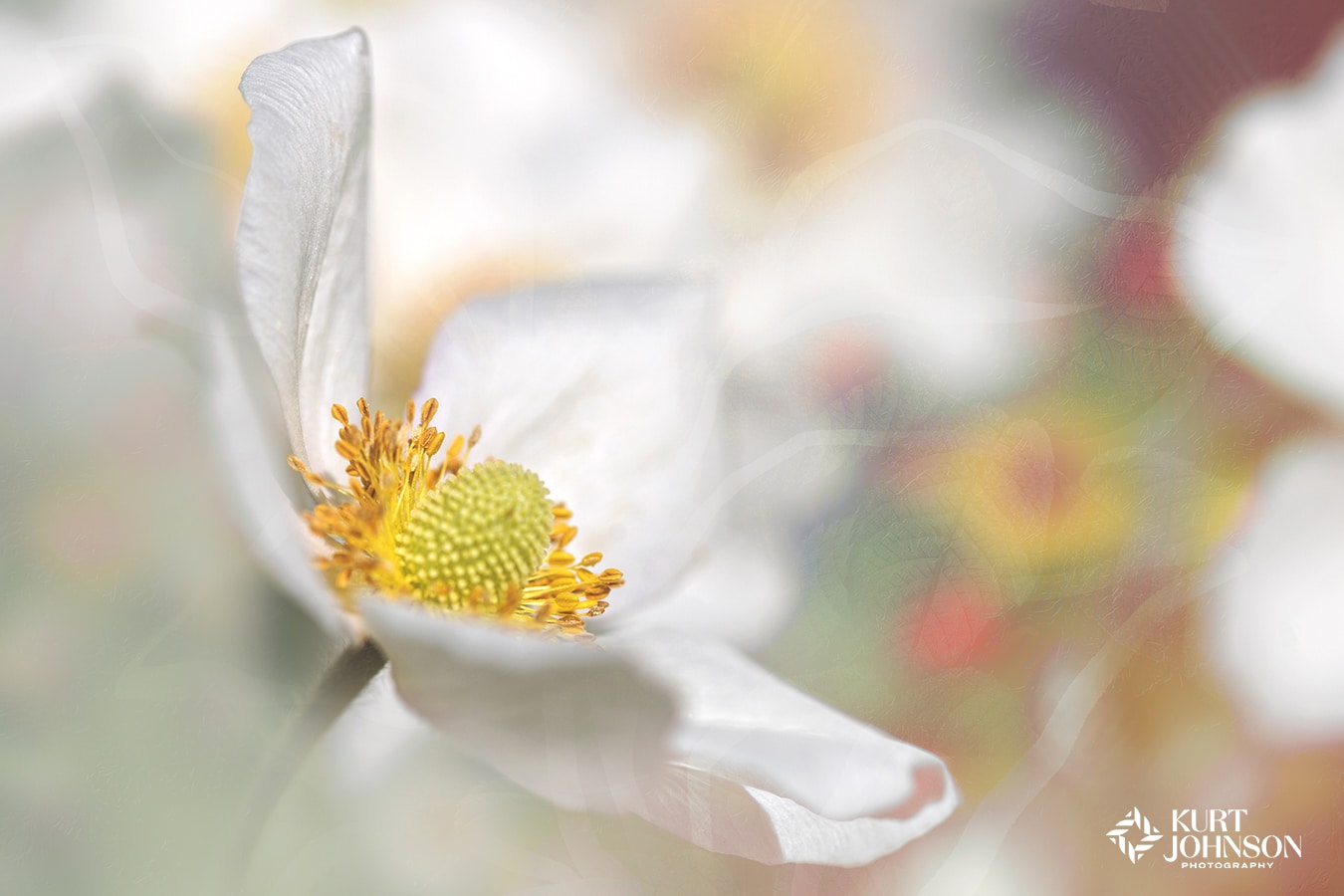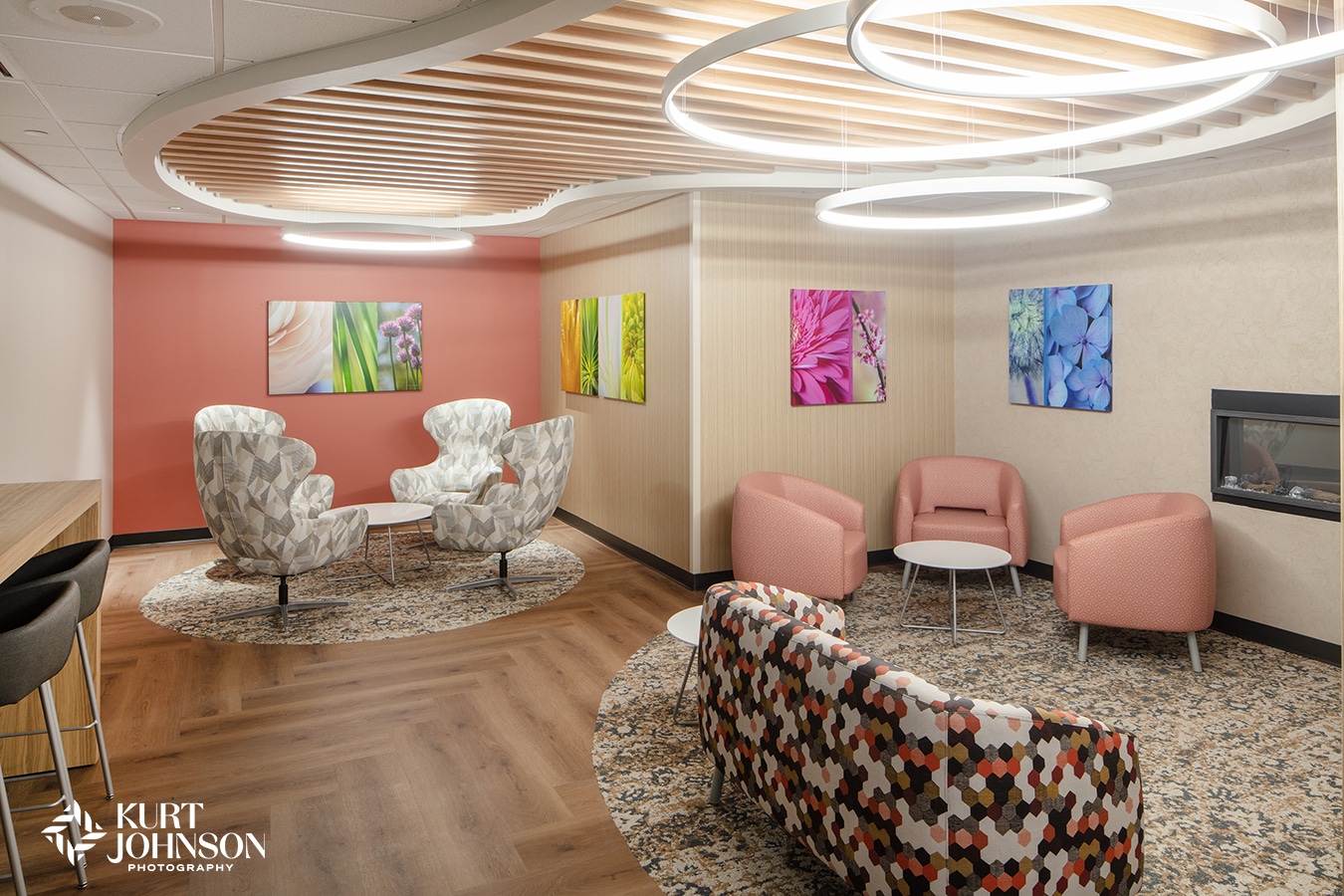 The facility chose color slices, another popular style from our Innovations line, to adorn the walls in the waiting area.  The color slices paired well with the upscale furniture by Sheppard's Business Interiors.  And all this was housed within a beautiful space meticulously designed by BWBR.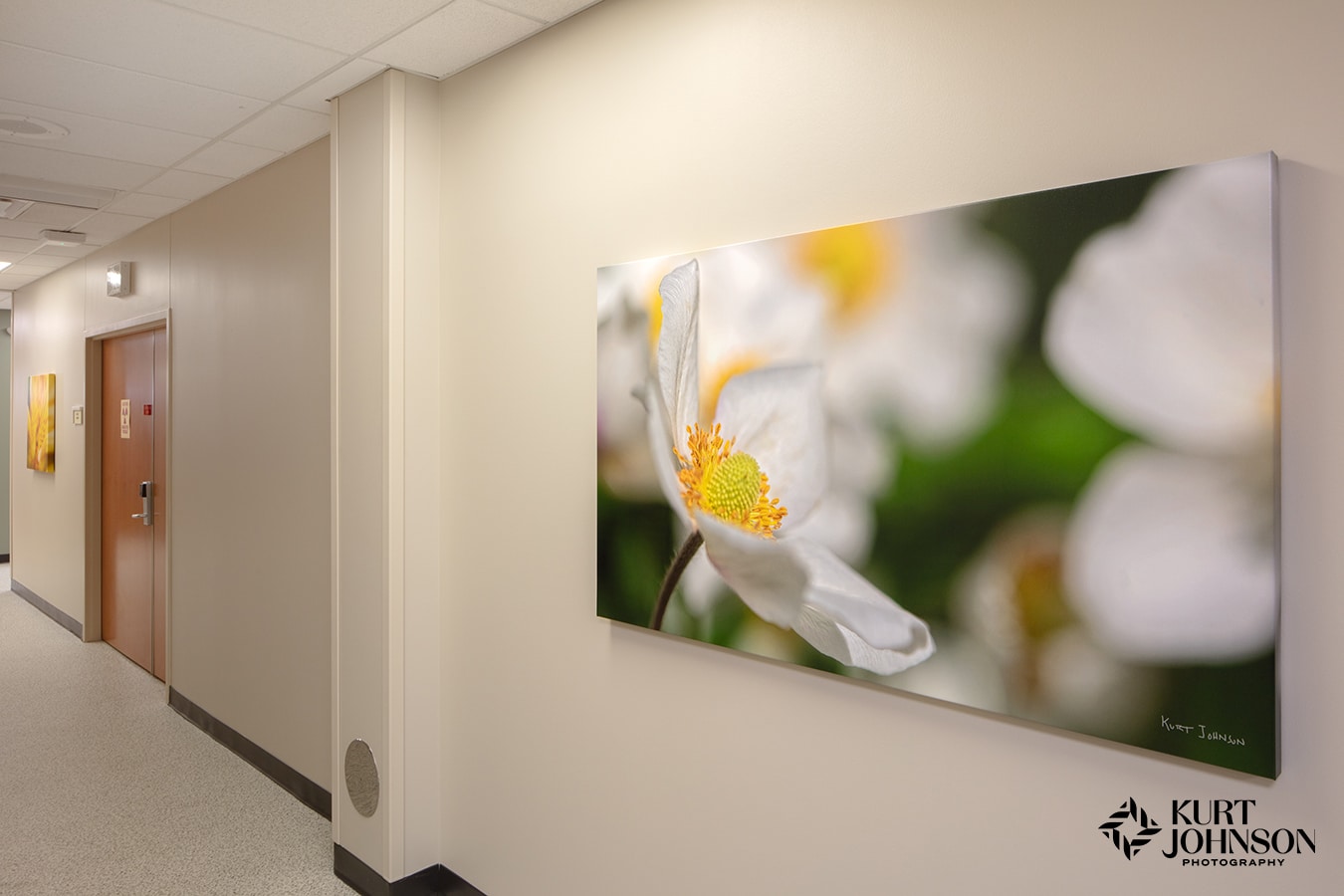 CHI rounded out the design by letting staff members choose images near the reception desk and down the corridors, where they spend the most time.  As we were leaving the installation we overheard nurses pointing at different images.  One said to the other, "These are the images we picked!"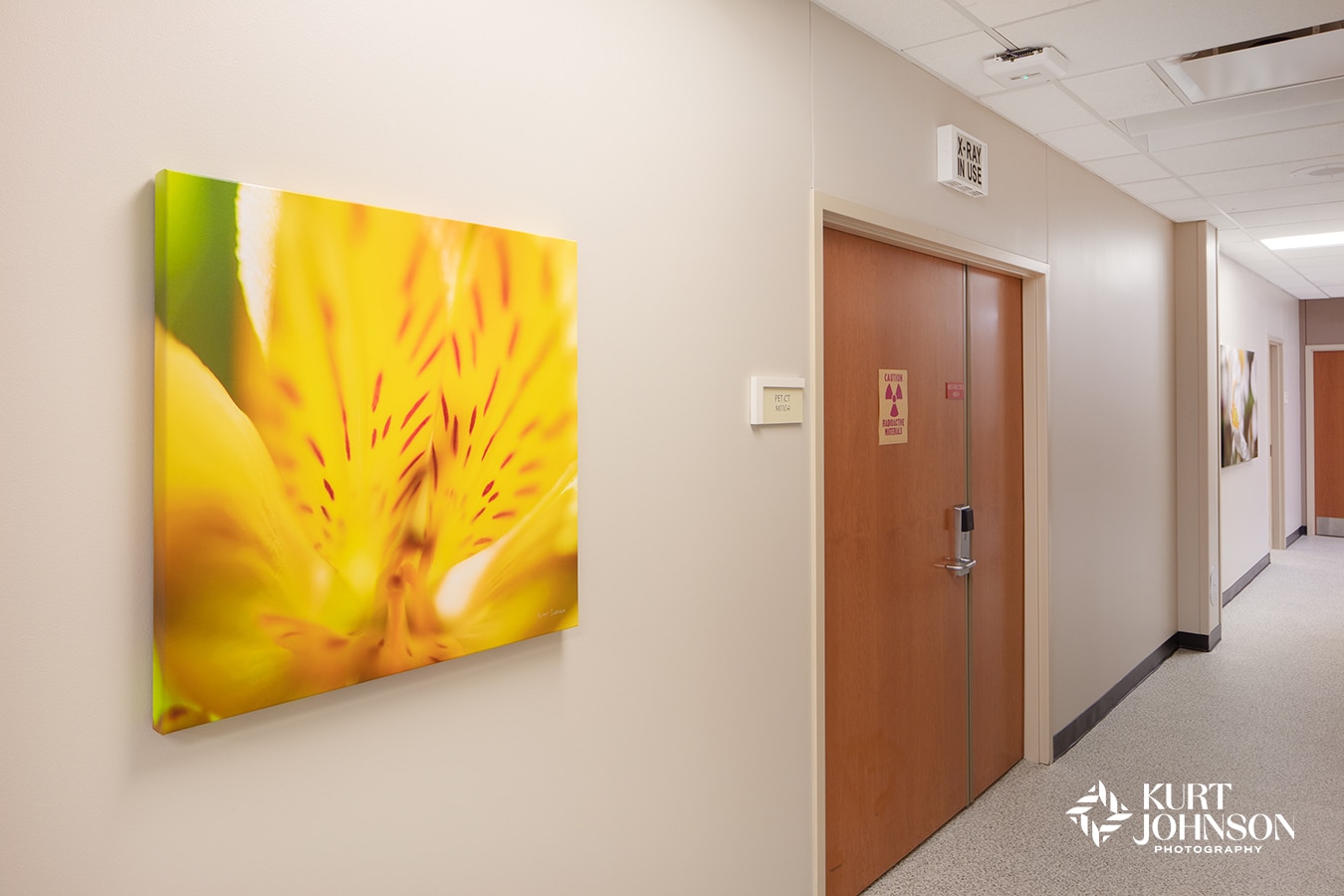 We love it when wellness environments realize art is just as important for staff as it is for patients – and even cooler when they do something about it!
Can't say enough good things about working with CHI and the positive impact of their intentional design on patients AND the care team. Artwork for hospitals doesn't have to be boring or traditional or anything that doesn't fit your design goals.  It just has to have the ability to calm, uplift, and heal, and that's the goal of our Layers images and our entire Innovations line.
The images were created to give you solutions for whatever type of art you're looking for in your space.  So with endless possibilities from traditional to contemporary, how far will you let your imagination go to create a unique space centered around healing?