The Importance of Local Healing – Kansas Nature Photography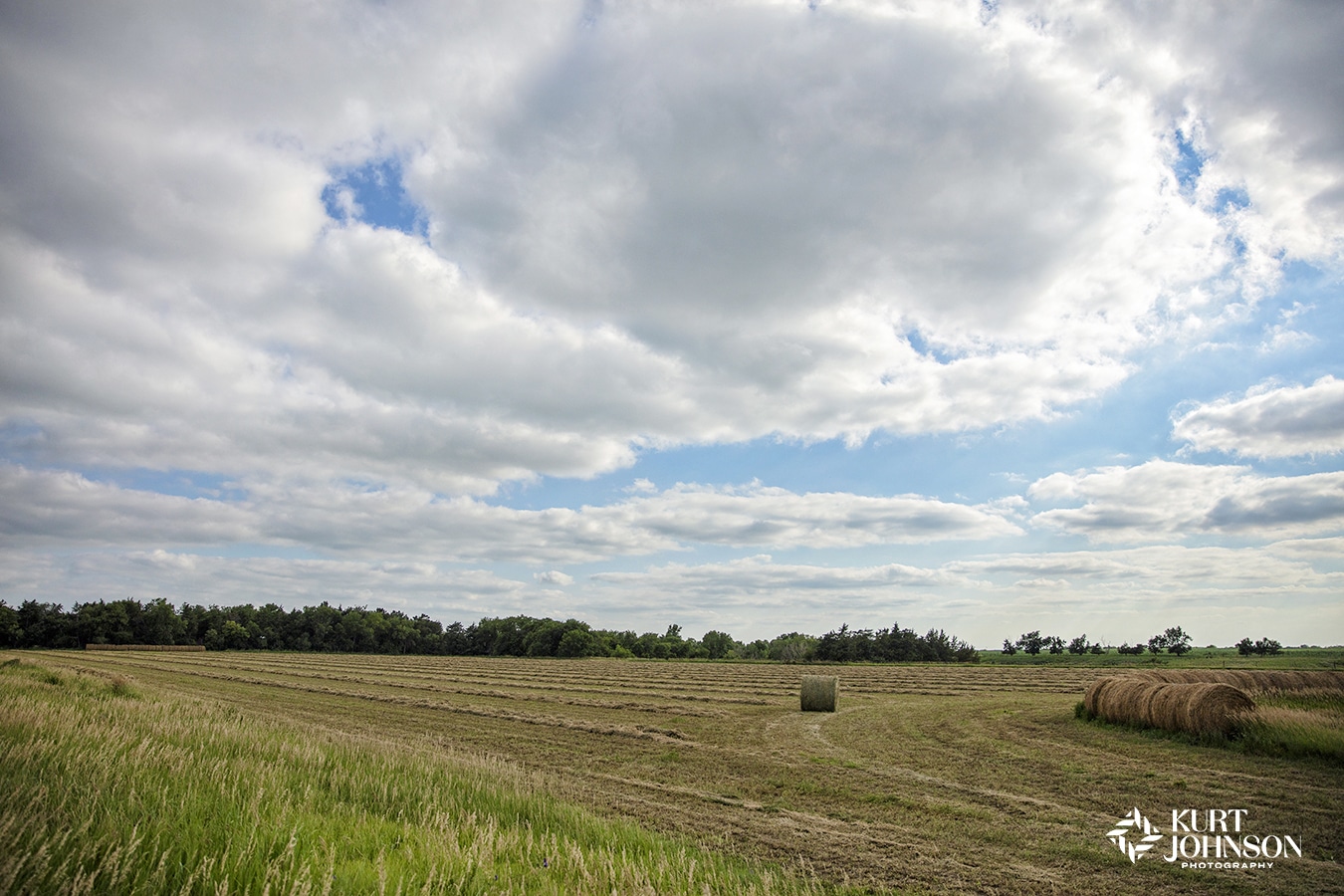 Wide open farmland, fields of native grasses, and abundant, vibrant wildflowers are just some of the touchstones of the vast and thriving Kansas landscape.  The natural beauty of this Midwestern setting is the reason Kansas nature photography is known far beyond the state – and the reason I find myself going back to capture it's epic beauty.  
I drove to Kansas several weeks ago to photograph the harvest, but after talking to some local farmers, the conditions weren't right for harvesting. So, a bit disappointed, I headed home and planned a trip for the following week.
As I've learned throughout my career as a photographer, sometimes you just have to be patient.
So during my second trip, I reaped the benefits of all things Kansas nature photography has to offer.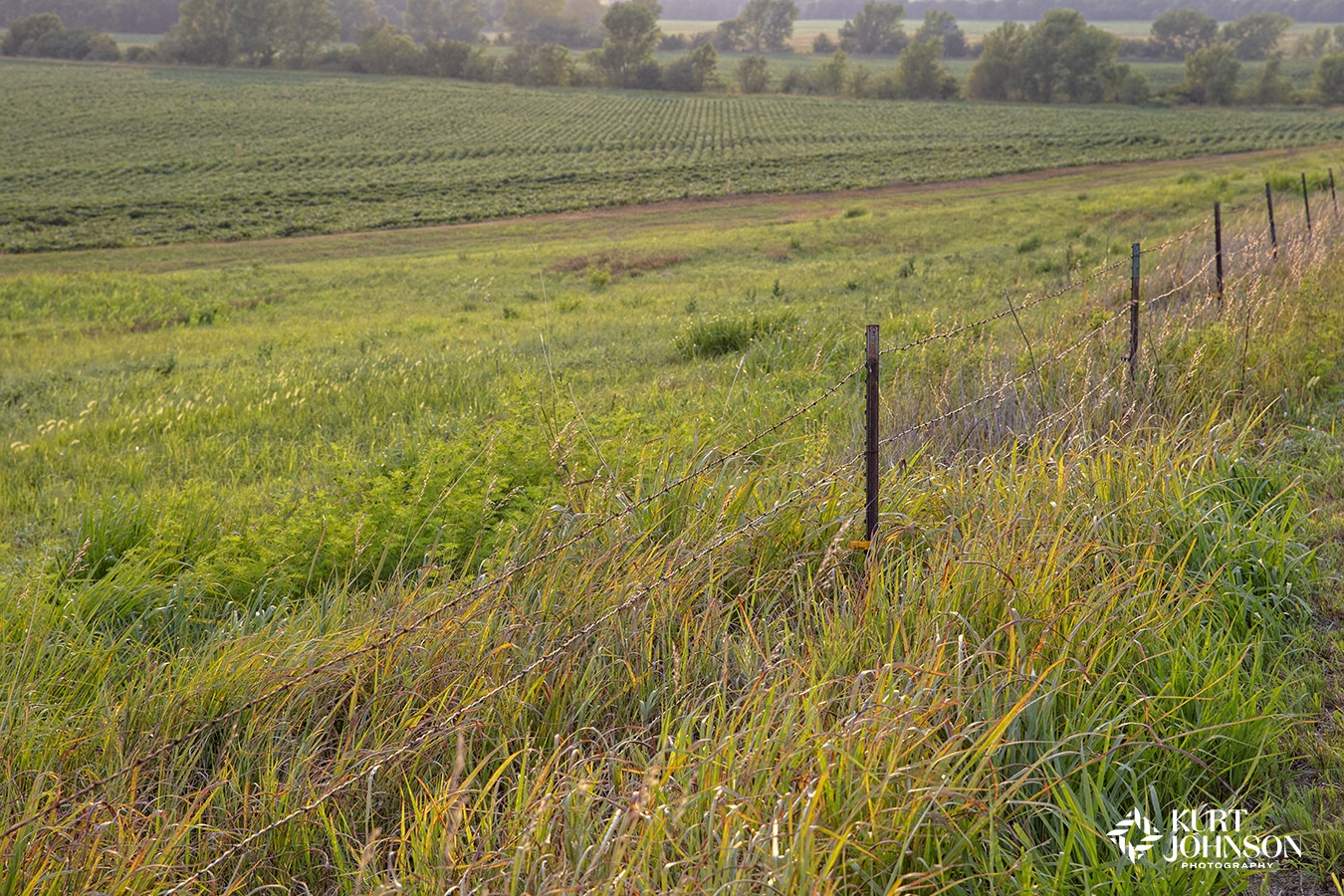 I watched swirling clouds expand into vast blue skies as the wind highlighted the area's unique, colorful grasses and made them come to life across gentle hills and fields.    
I captured the area of Flint Hills, "the most well-known geologic areas in Kansas," according to the Kansas Historical Society.
Stretching from Marshall County in the north, to Cowley County in the south, this region is made of a series of gently sloping hills. The Flint Hills area has the most dense intact tallgrass prairie in North America. Created during the Permian Period, the flint or limestone, was difficult to plow and not as nutritious for plants. Buffalo and elk once were plentiful in the area, which proved excellent for ranching. The limestone is fossil rich and used for construction. (Kansas Historical Society)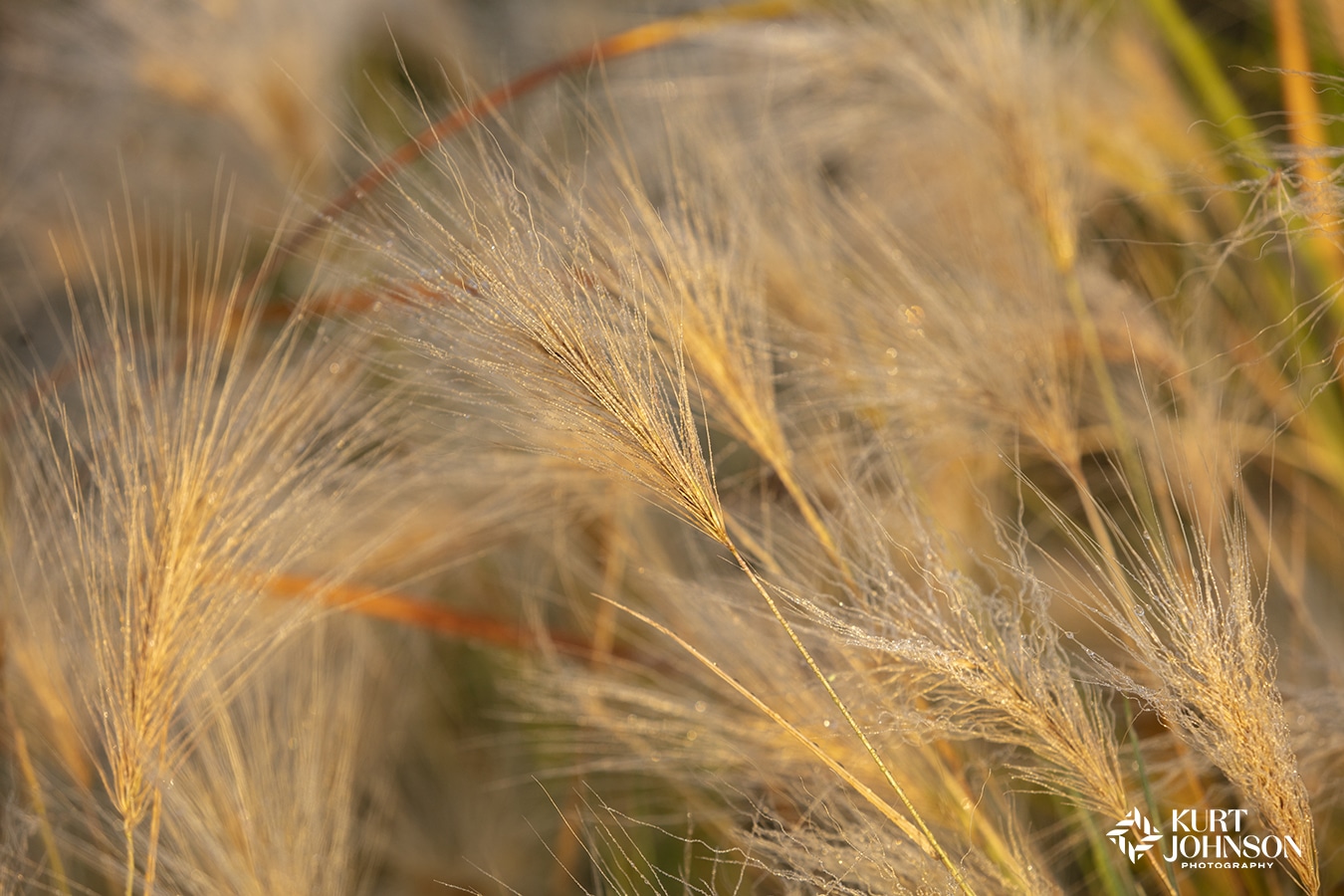 The variety of beautiful native grasses creates a soft, picturesque landscape across the vast fields and subtle hills.
From the iconic sunflowers and farmland to touchstones that hint at Kansas's storied past, images of Kansas nature photography tell the story of this centrally located Midwestern state.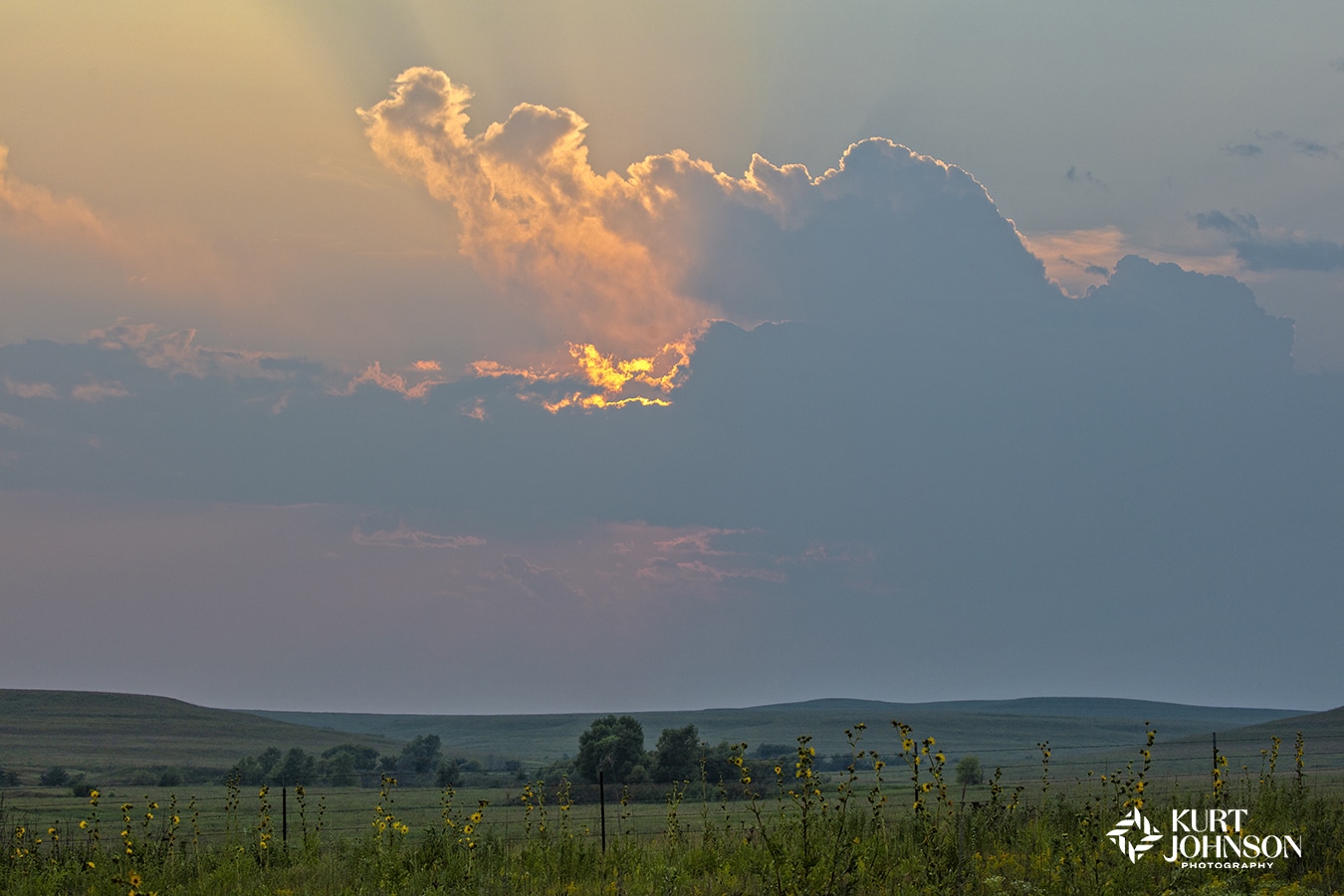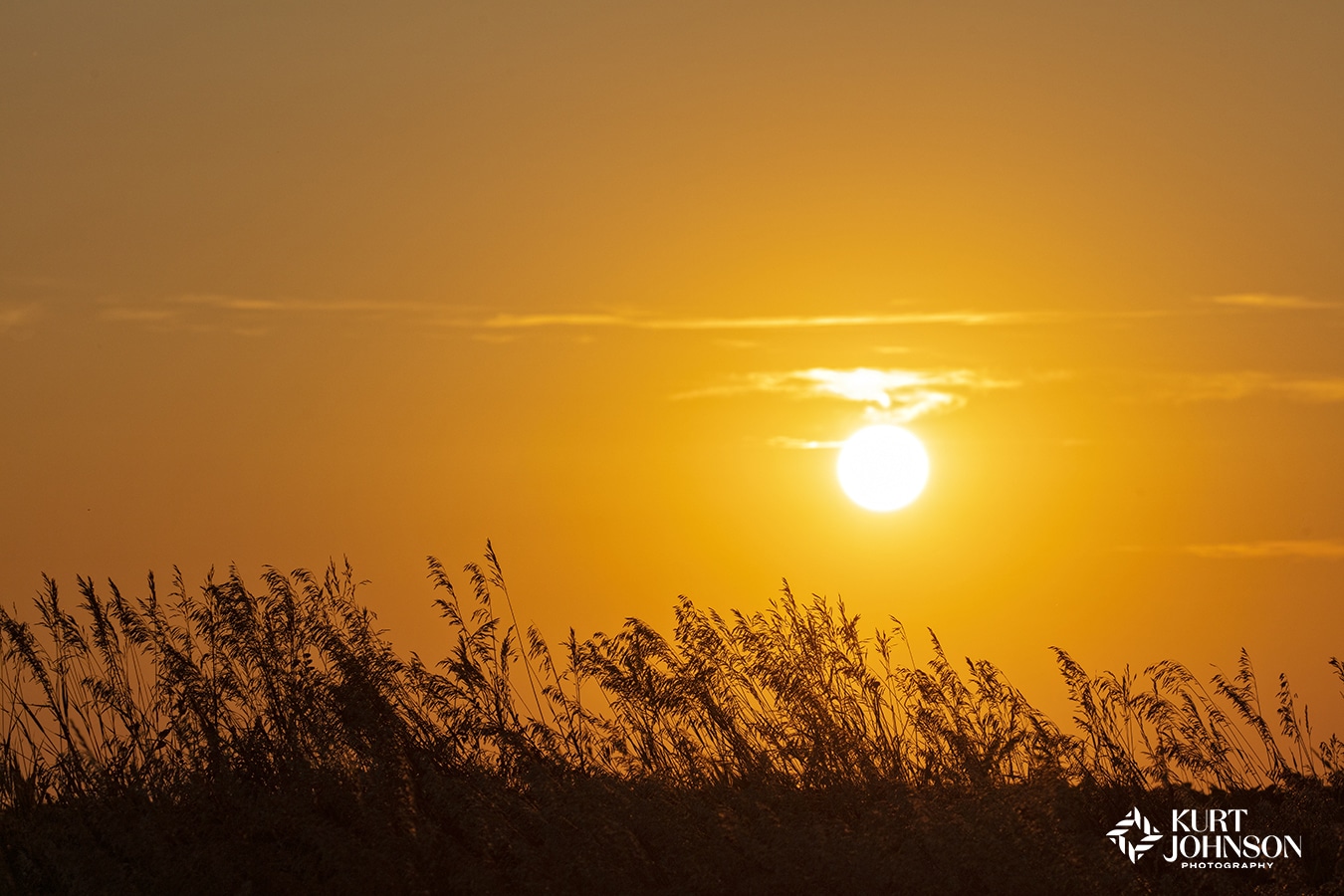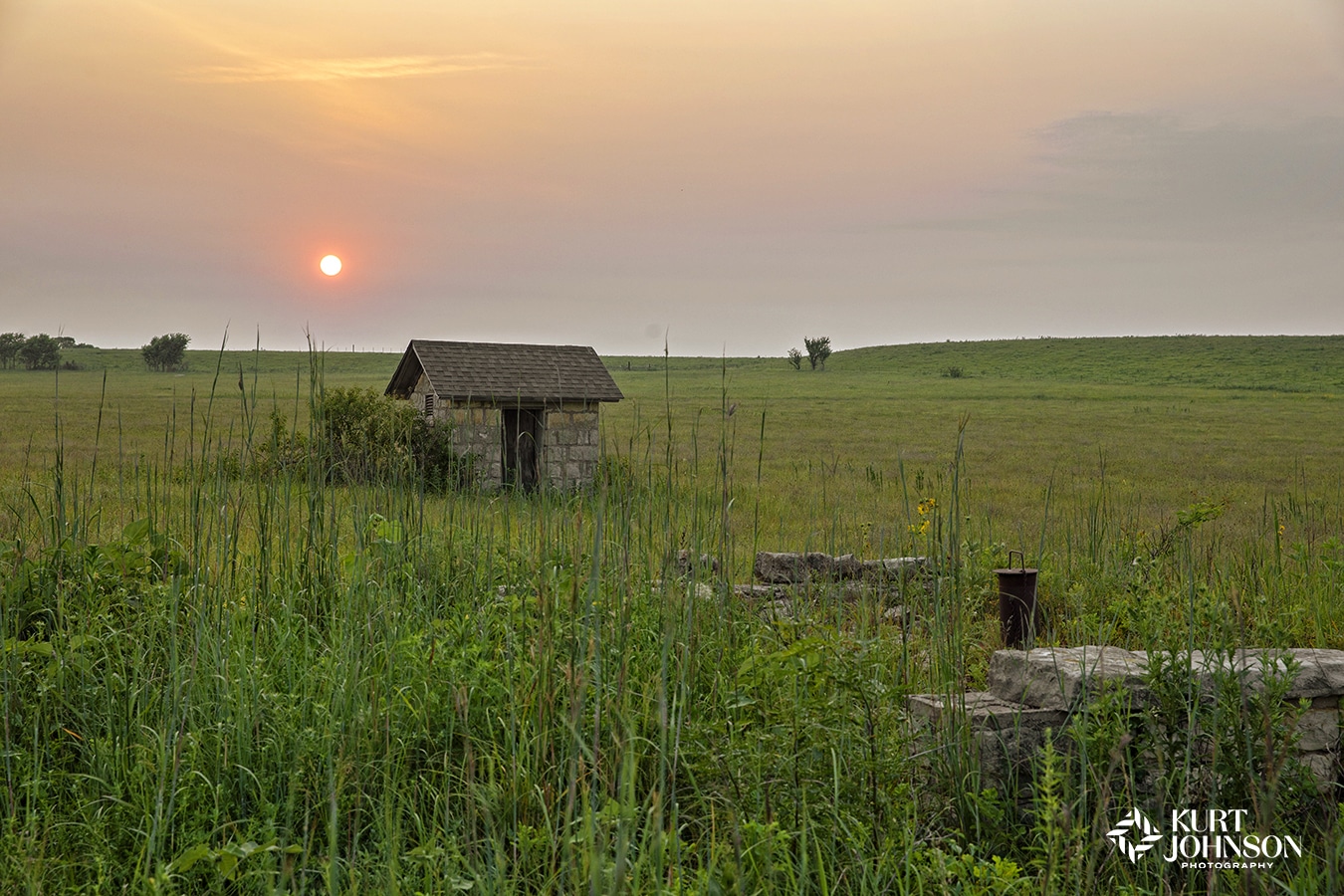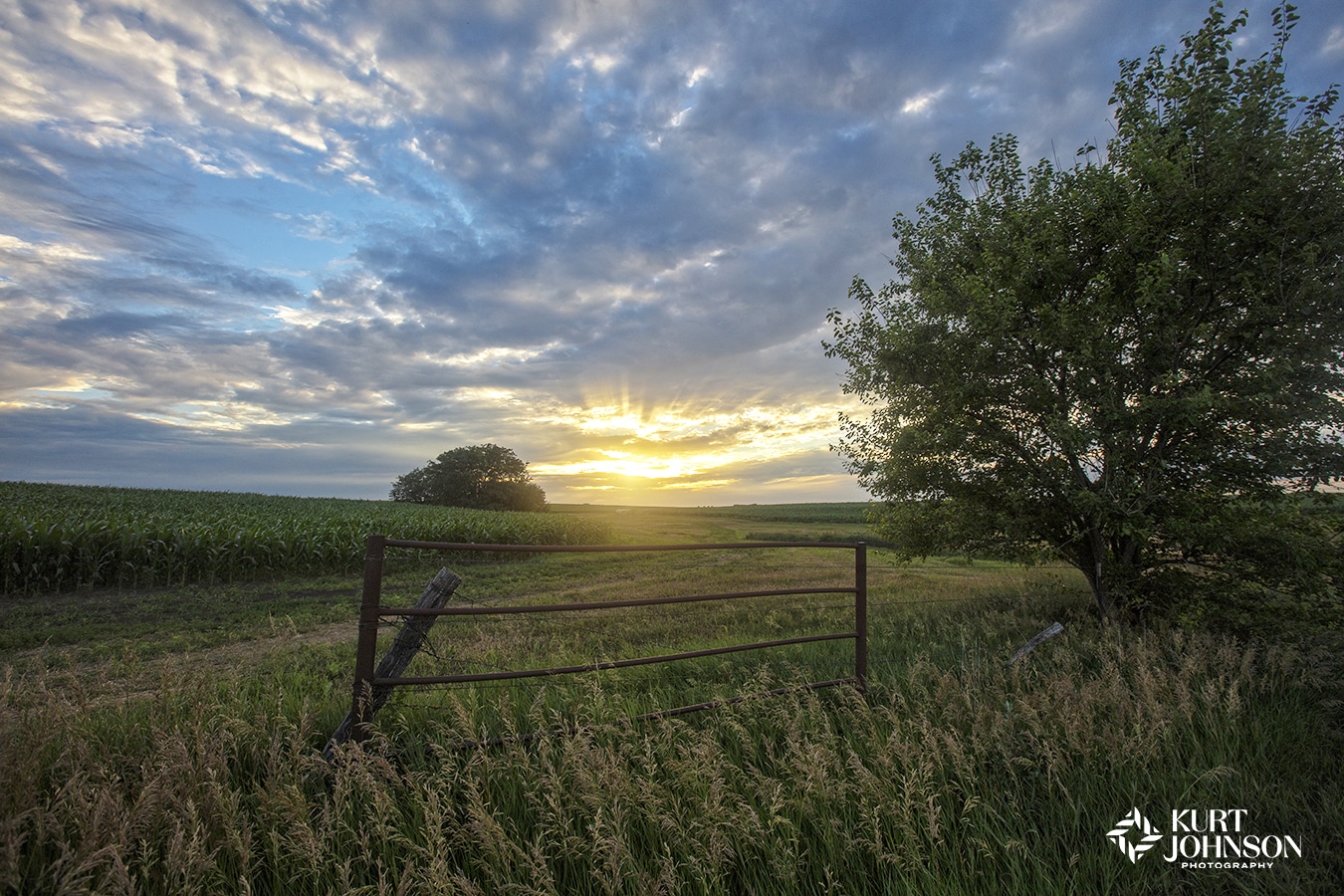 I also witnessed some amazing Kansas sunsets, which is another perk of such an open skyline. The sun rising and setting is a tourist attraction in itself, and being able to capture those moments to comfort patients going through a scary or difficult time is one of the reasons I'm on the road so often during spring, summer and fall.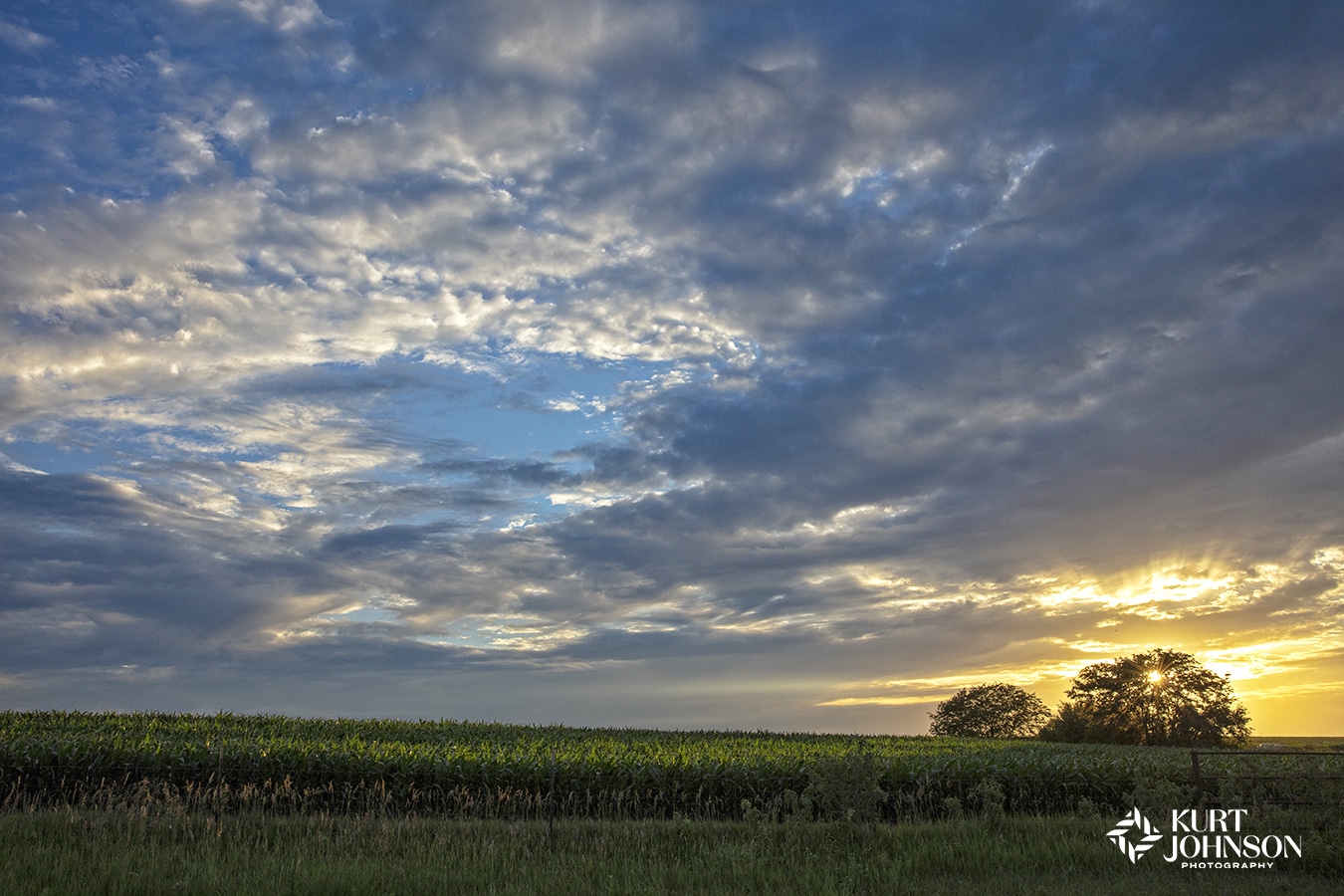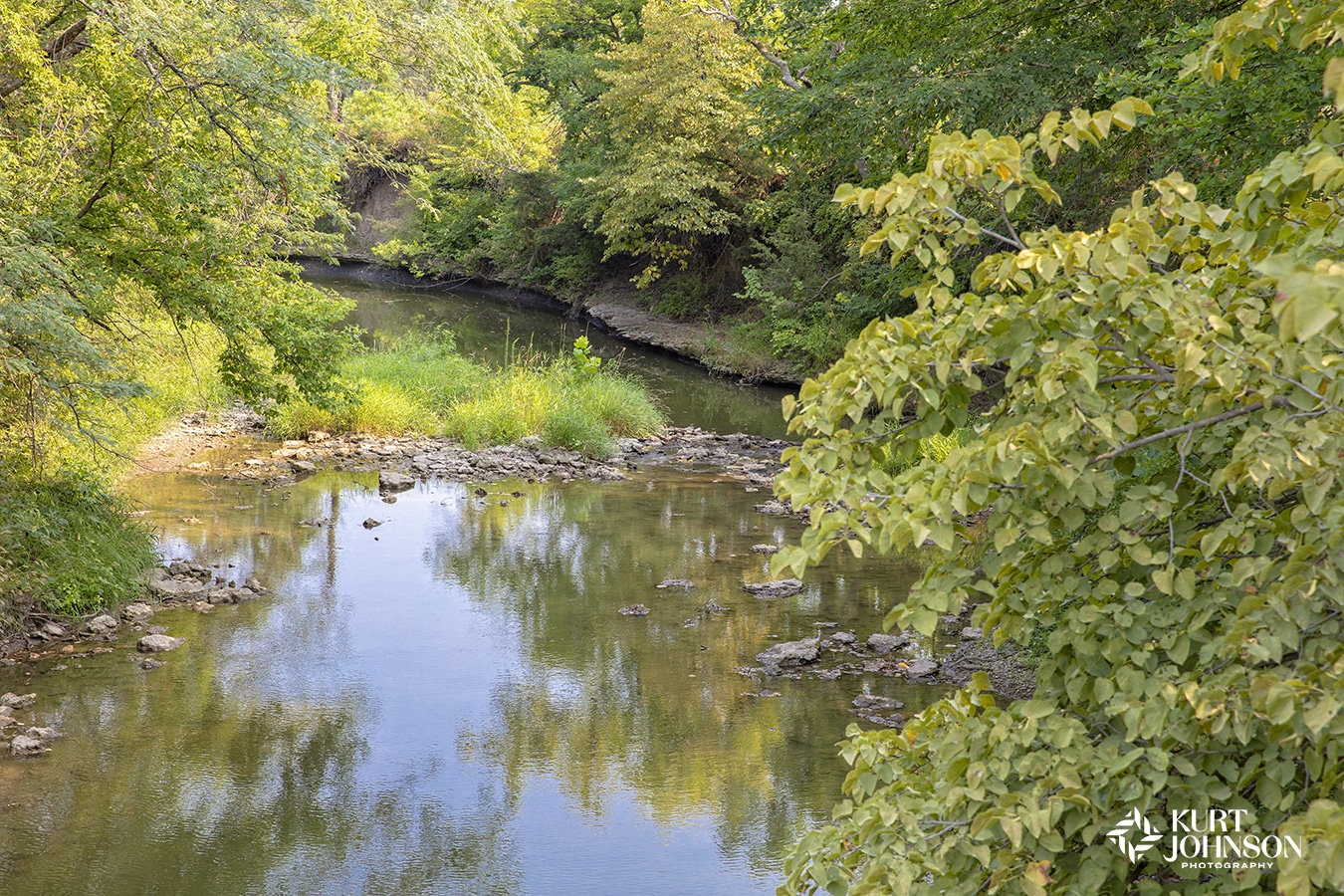 Some of the forests and waterscapes of Kansas are not as well-known to those beyond the state, so exploring these areas and adding these places to my Kansas nature photography portfolio allows me to capture images that will resonate with the people in the community.
Research has shown that using nature images in hospitals that were taken in and around the area, provides a greater sense of healing, connection and comfort to the patients viewing them.
And similar benefits are also seen by visitors and staff.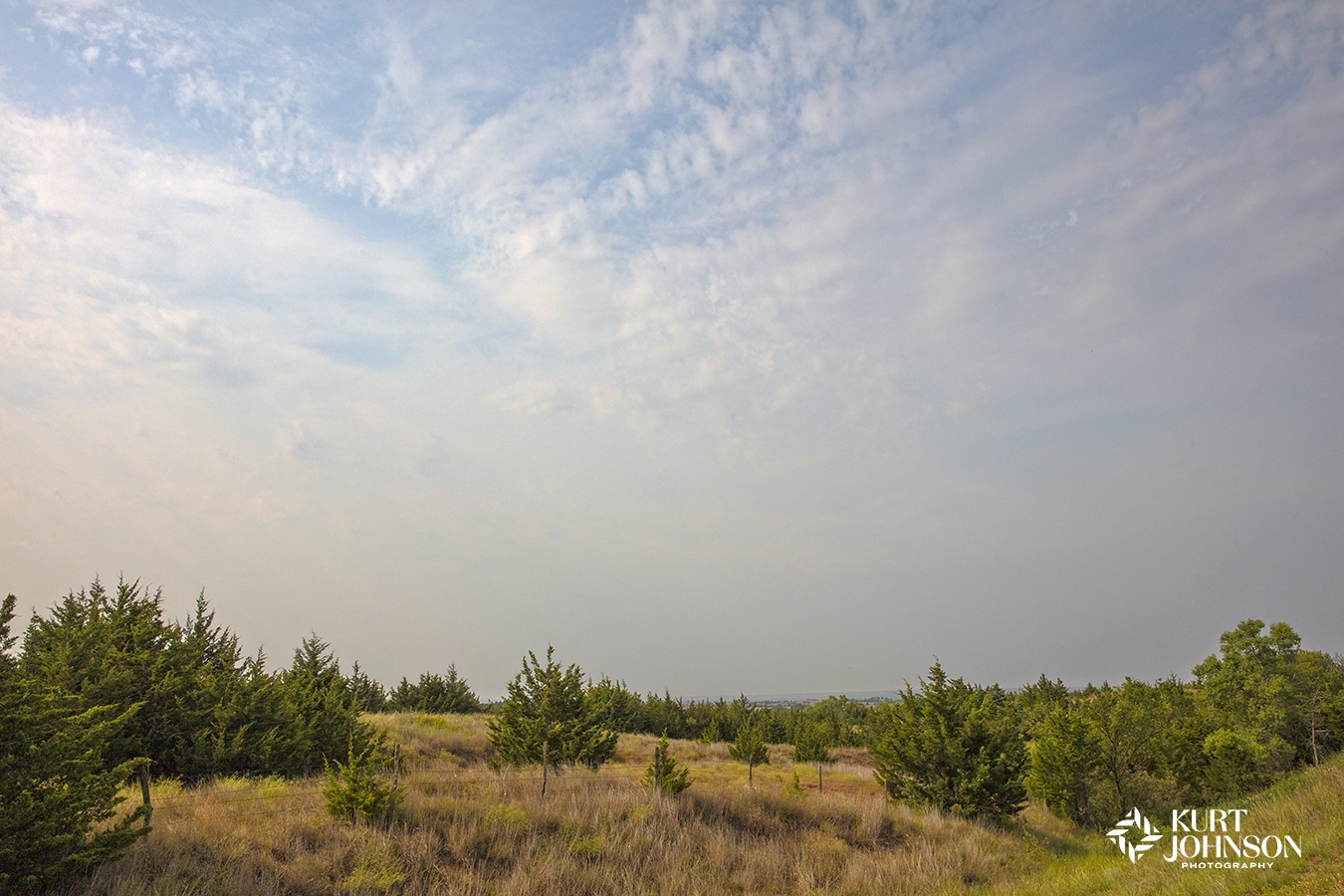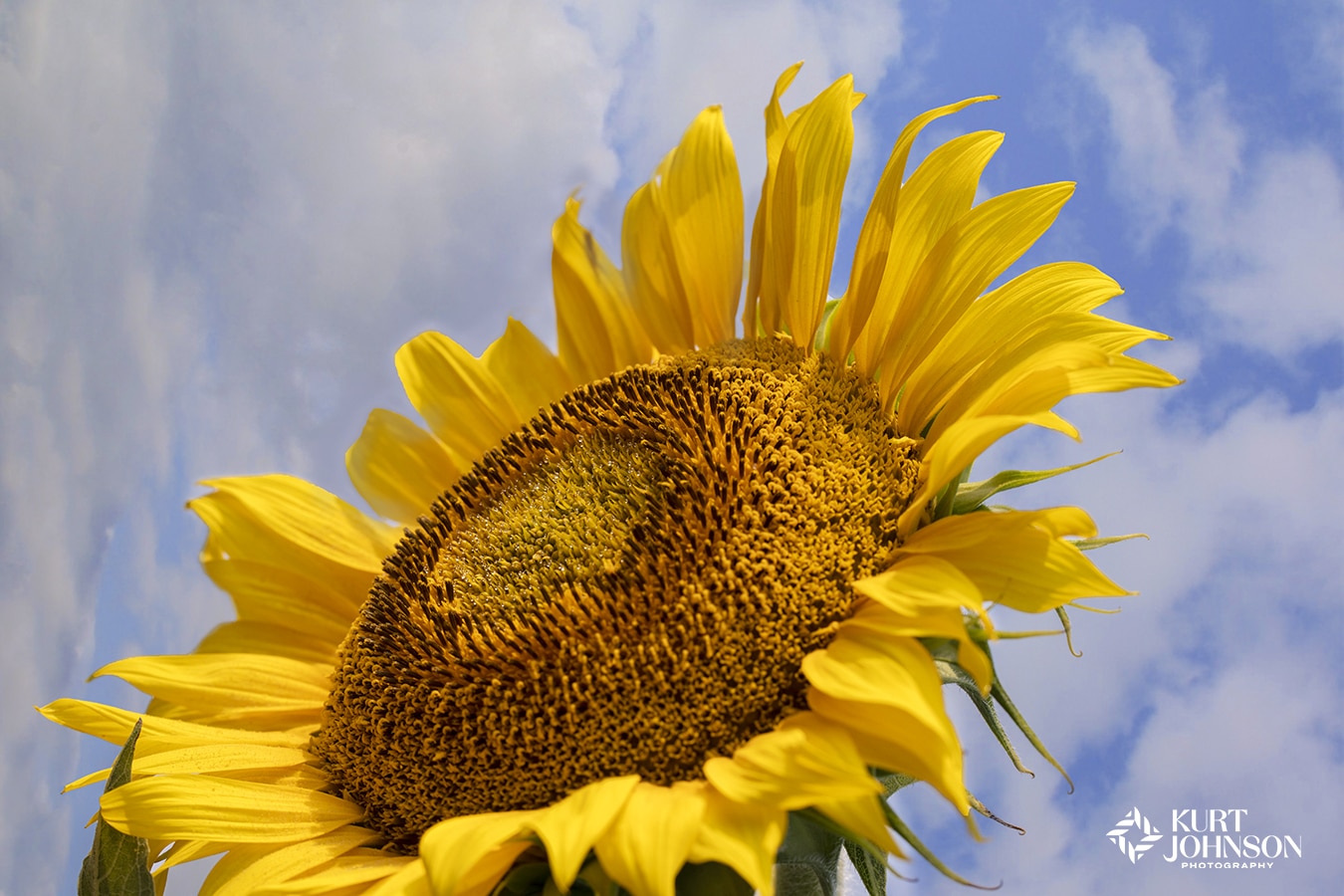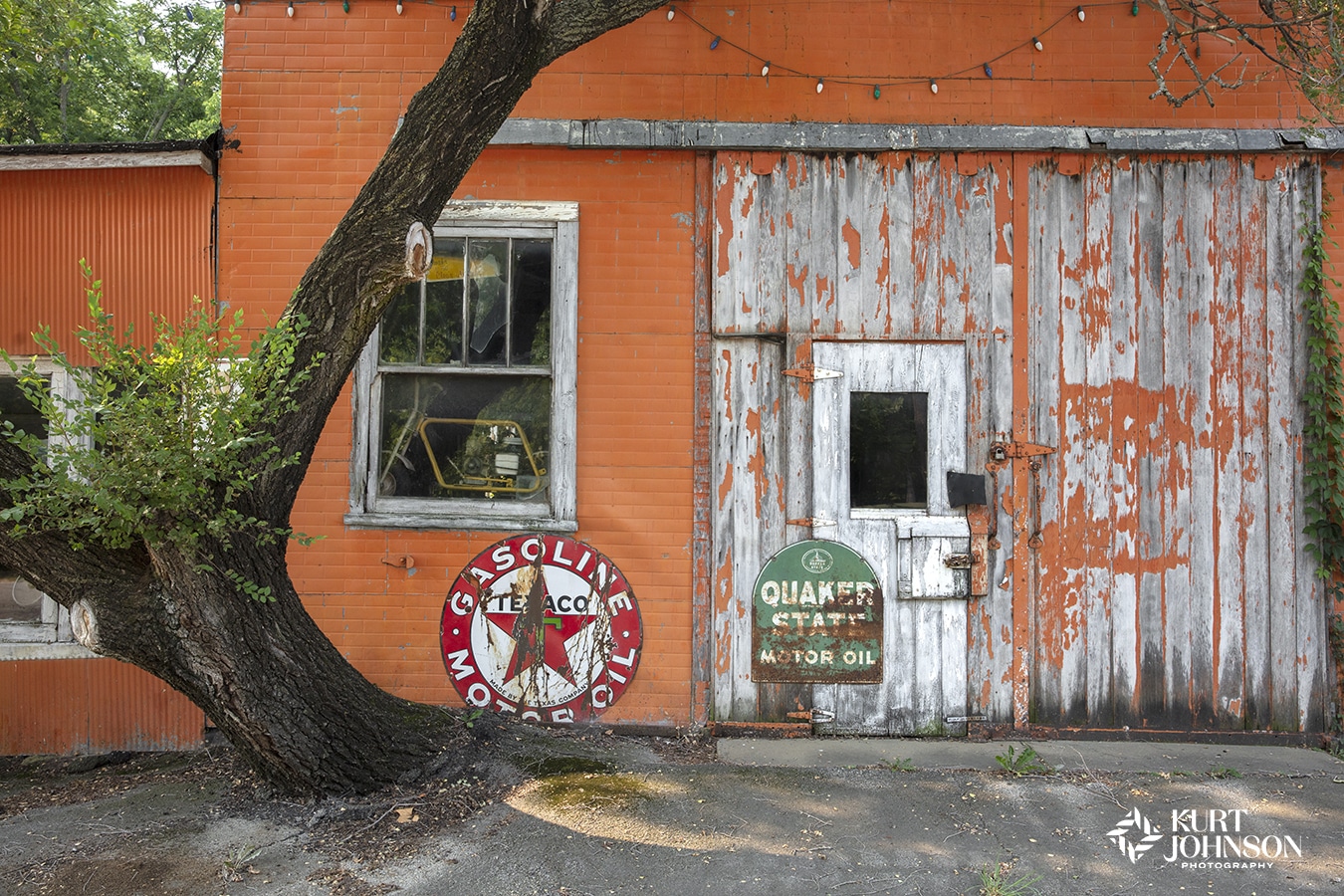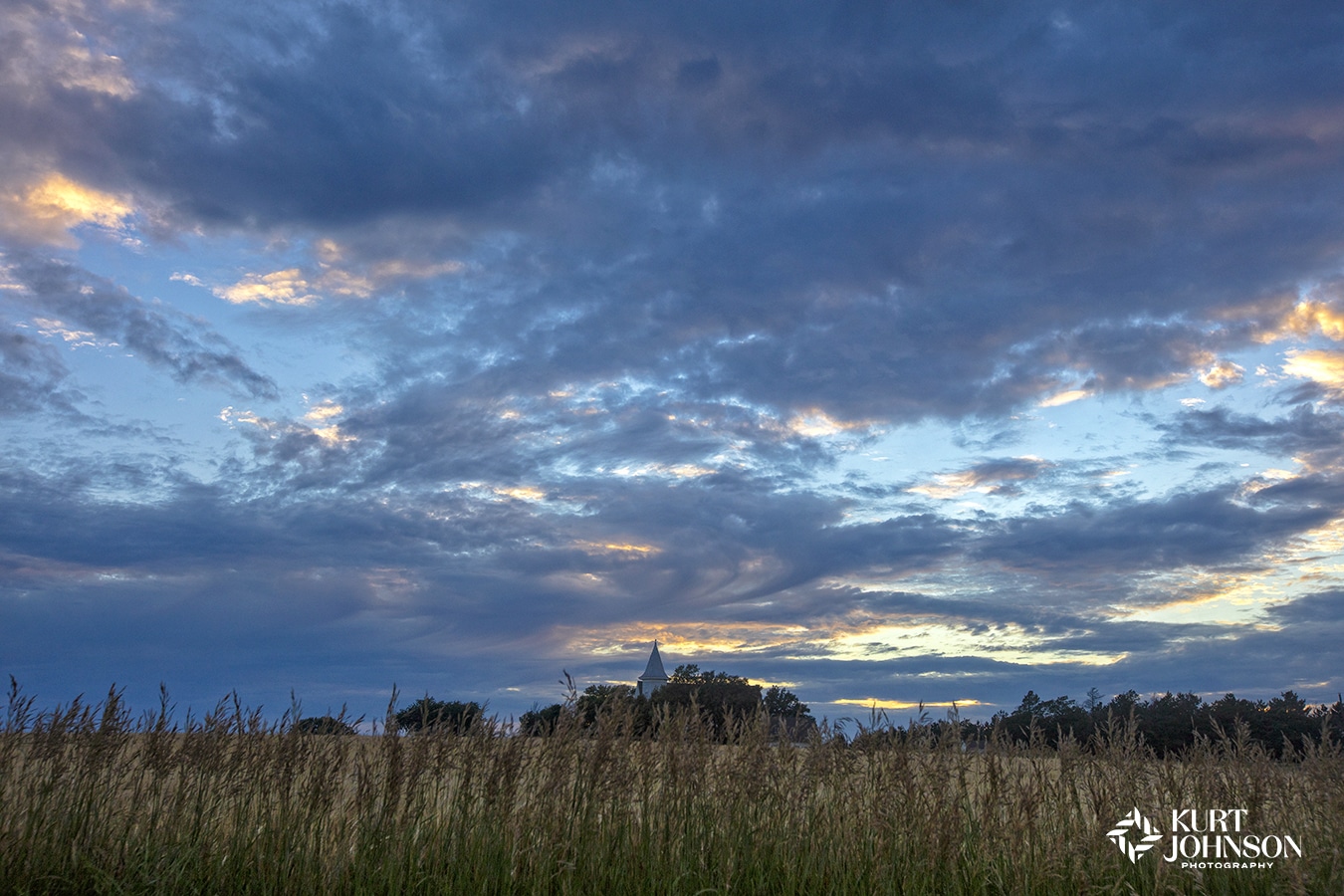 So even though Kansas nature photography might not be the right choice for every facility in the country, providing healthcare facilities in the Kansas area with landscapes, waterscapes, plant life, and touchstones familiar to their patients and staff, can have a huge impact on their local community.
And as far as a lesson learned when I was rained out on my first trip to Kansas, sometimes when things don't work out, there's a better opportunity just around the bend. And I'm pretty happy with all the Kansas nature photography I was able to capture the second time around!
You can see more of my Kansas nature photography here.