Georgia Nature Photography: Stills from a Foggy Autumn Forest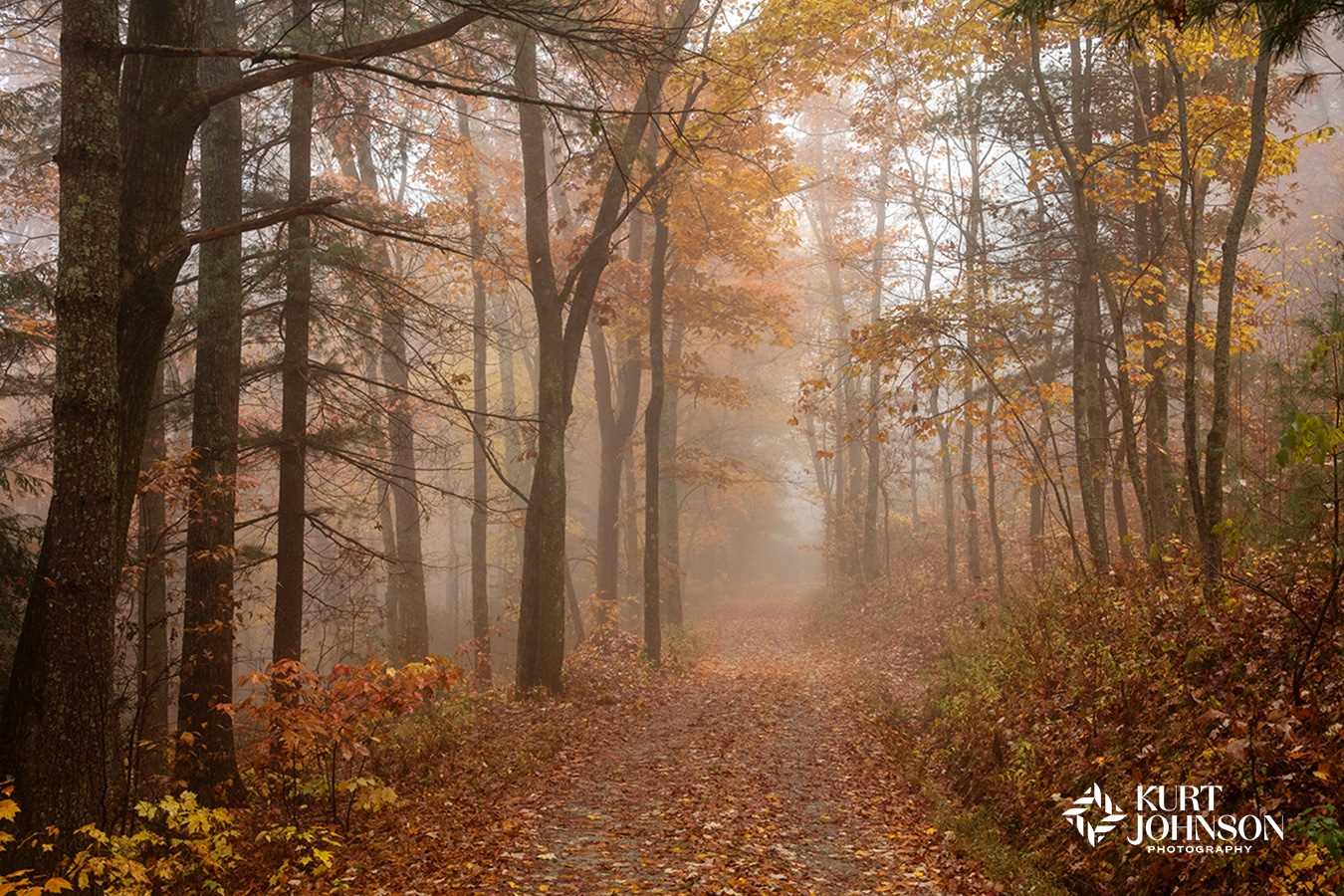 Rainy weather is probably the last thing that comes to mind when you think of breathtaking autumn images, but last month, while on the road in search of soothing landscapes for my Georgia nature photography portfolio, I stumbled upon the perfect set of conditions on the back roads of Northern Georgia that made for some really cool autumn photographs.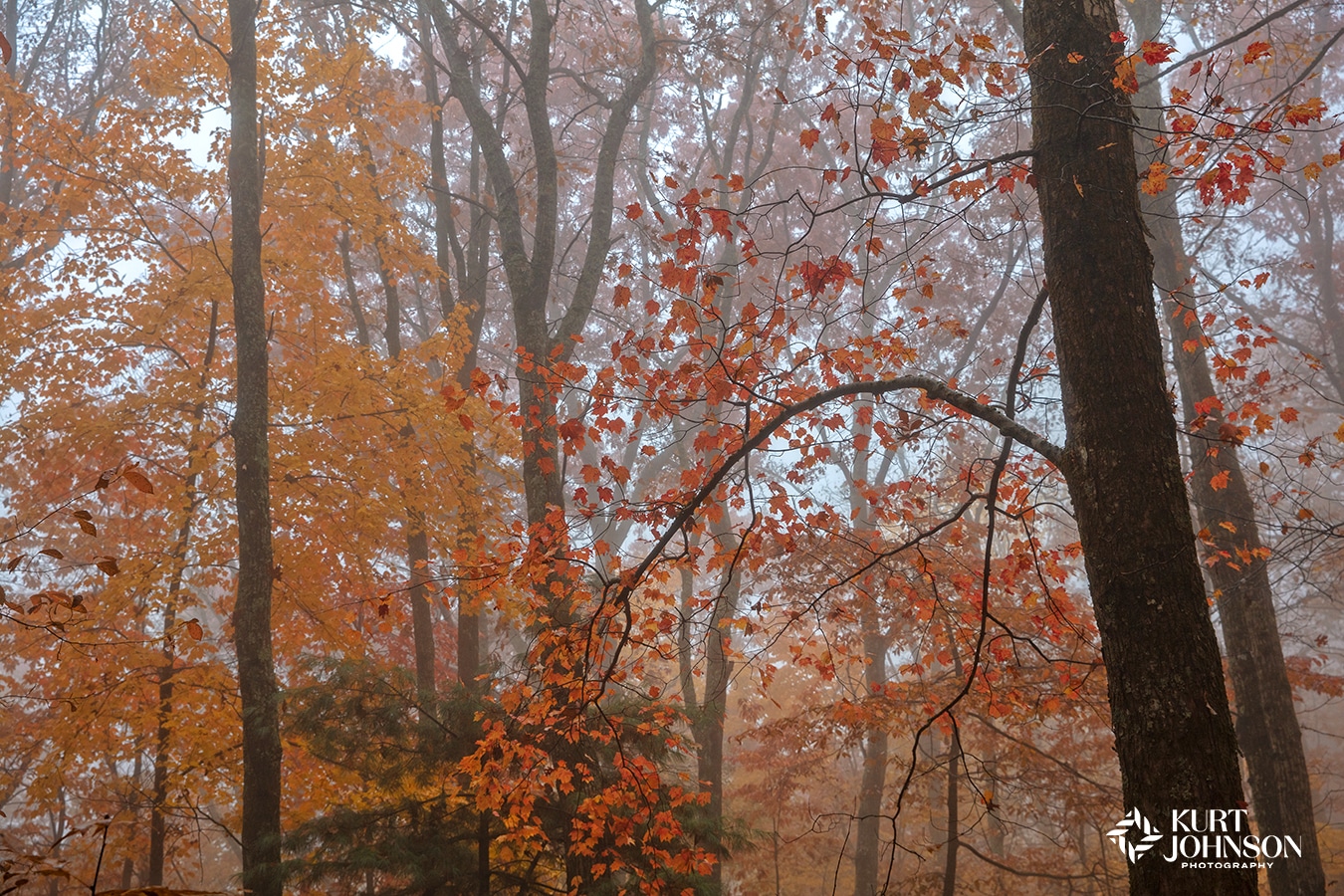 As a photographer who takes pictures of nature for healthcare environments, I'm always in search of unique landscapes and scenery.  And I've found immersing myself in the landscape is the best way to do it.  And since my goal was to shoot Georgia nature photography, Carolyn and I stayed at a VRBO deep in the woods of Northern Georgia.
And when I say deep, I mean deep.  We drove on countless dirt roads which curved through forests of towering trees, autumn leaves scattered everywhere, causing the roads to blend seamlessly into the forest.  The only sounds were creaking branches and falling leaves.  At one point we wondered if we were lost, but GPS never lies, right?
We stayed on the path and eventually reached our cabin eager to gather some Georgia nature photography.
As light rainy weather rolled in, we started to think our prospects might be cut short, but some fog settled between the trees and made the changing colors stand out even more.
So instead of packing it up for the day, we decided to head out.
Small drops of water landed on yellow, orange, and red leaves, highlighting the shifting colors of the forest.  A beautiful introduction to Georgia nature photography.  With so many trees in transition, the forest became a collective voice of movement and change.
And I think that's the allure of autumn photography.  There's a sense of hope for what's to come. So it makes sense autumn images are often a popular choice for hospitals and other healthcare environments. In autumn, nature shows us the most brilliant colors, reminding us of the beauty that lives in transition.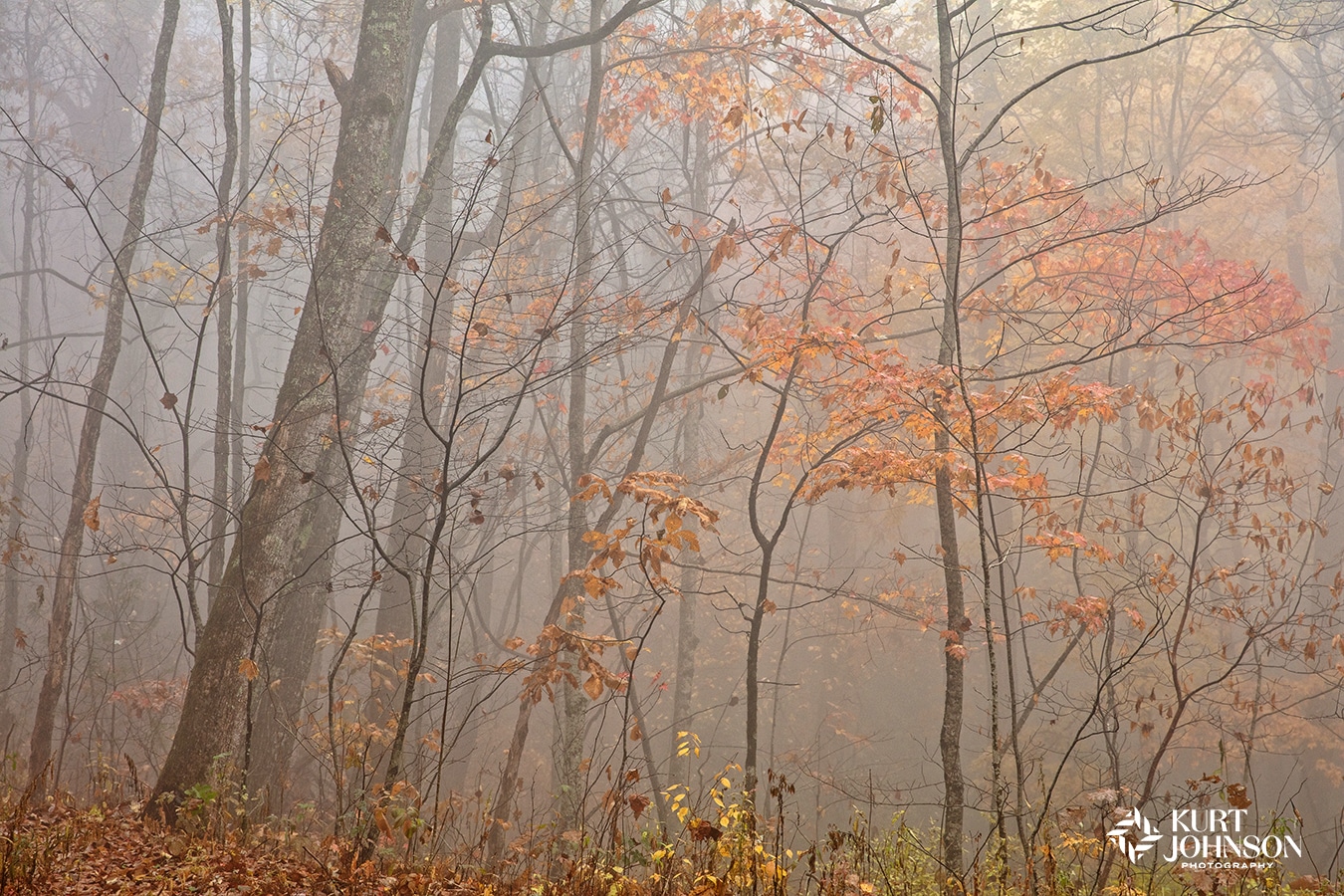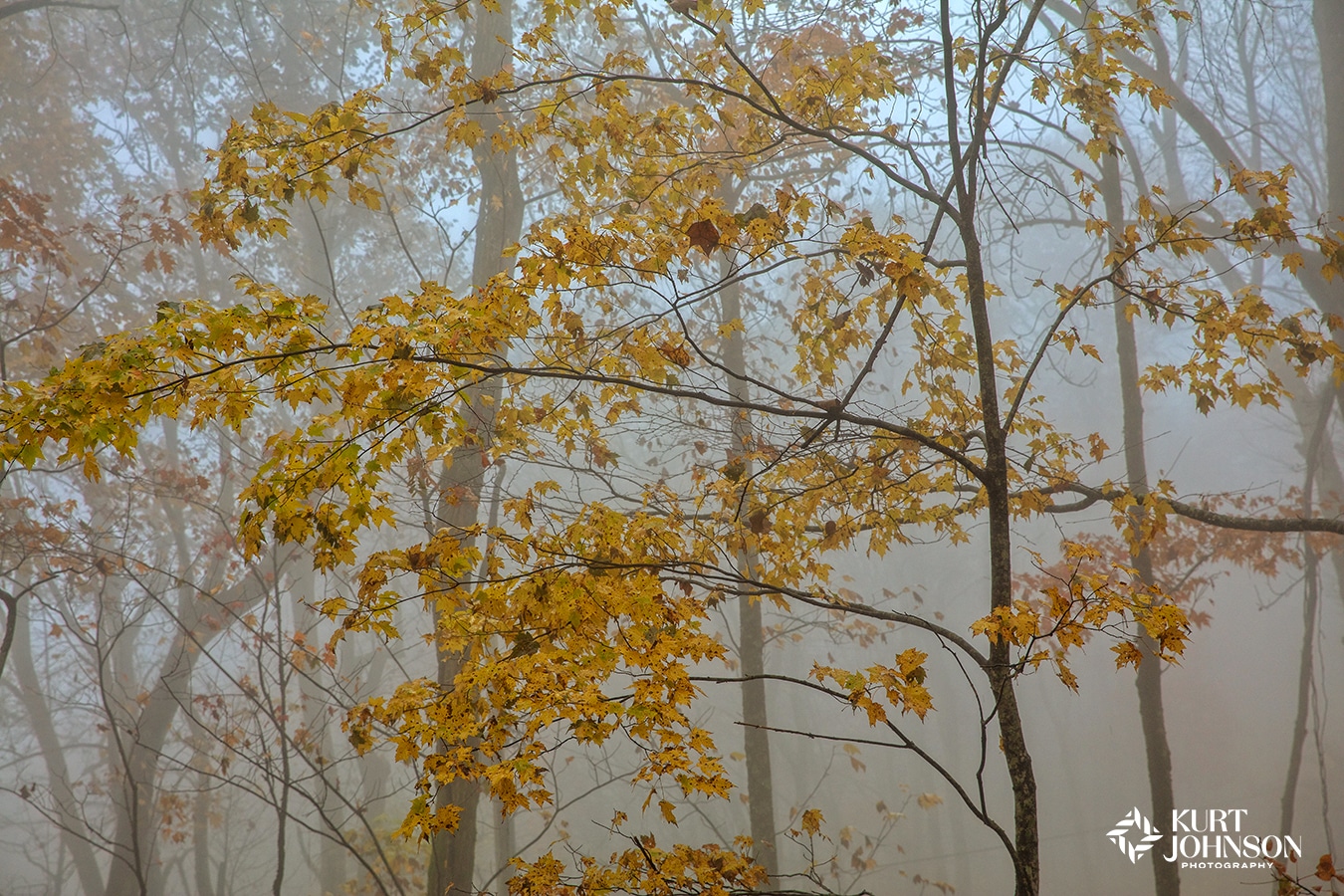 The drifting fog gave the forest an otherworldly feel, as trees seemed to almost disappear into thin air.
And even though it wasn't what we'd envisioned when we thought about Georgia nature photography, we were open to this unexpected shift In the landscape (and weather), which led to some unique and ethereal images.