5 Reasons Glass is Gaining Popularity in Healthcare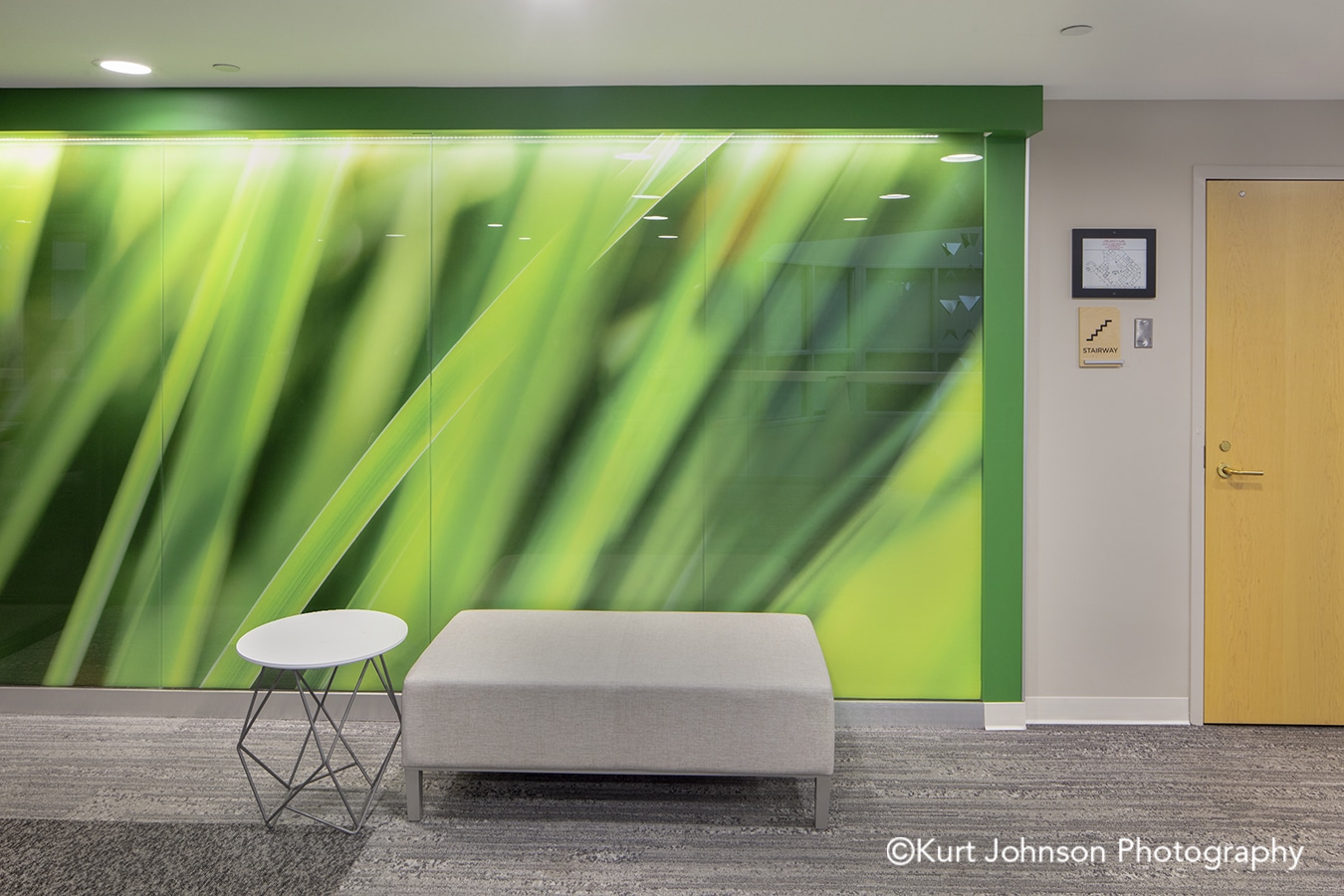 It's 2020.
Navigating life during a pandemic is the new norm, which means you're faced with an environment that is changing.
As a result of Covid-19, standard practices in hospitals, clinics, senior living environments, surgery centers, behavioral health facilities and family practices are being examined and reevaluated. Minimizing germs is more important than ever and finding efficient ways to clean surfaces has taken top priority.
So how do you adapt?
By using glass in your healthcare facility, according to Tohnya Adams, President of Invision Glass Design.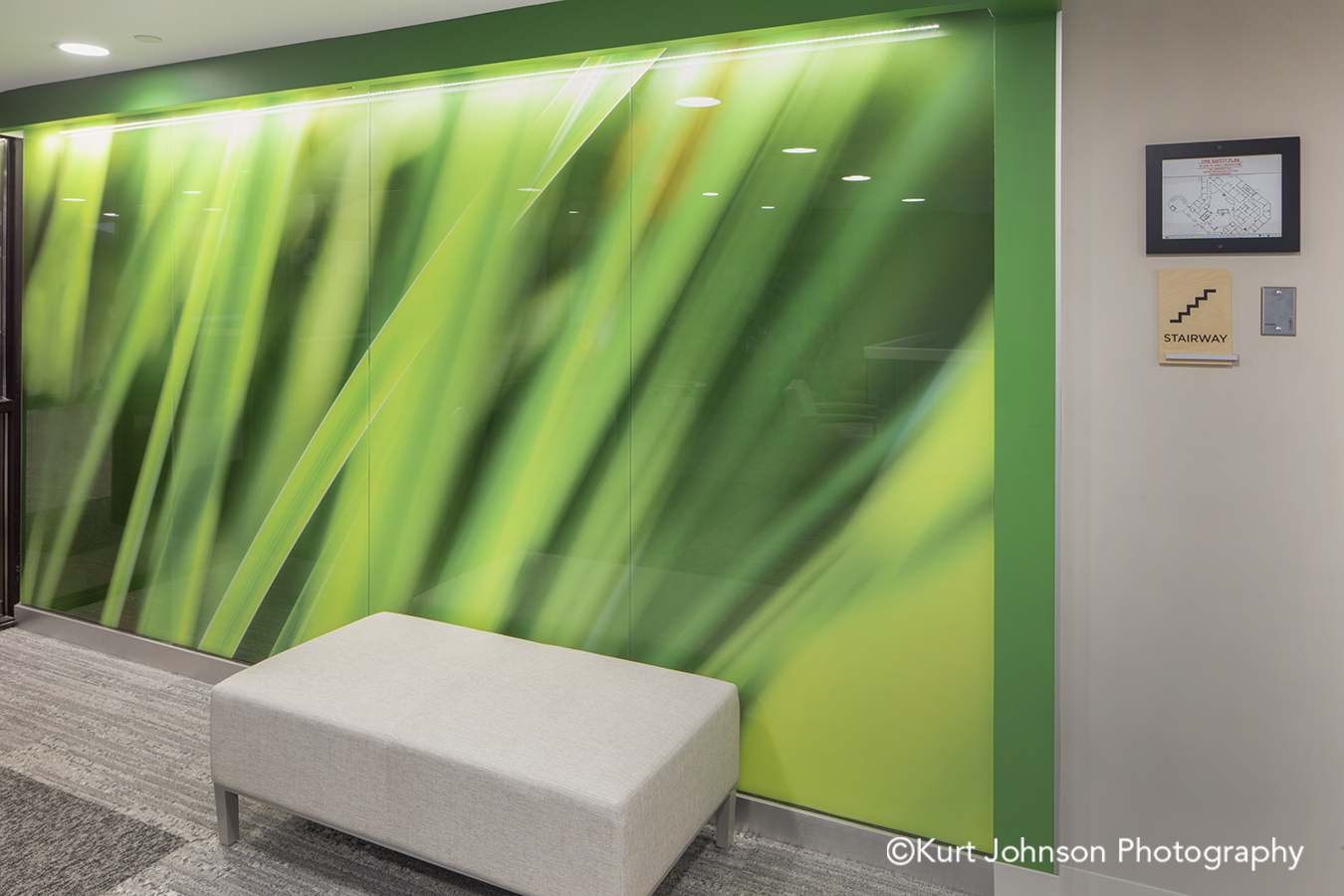 Adams says glass is gaining popularity in the wake of Covid-19 as healthcare and commercial facilities look for more manageable and effective ways to clean surfaces and keep people safe.
Glass is an excellent option because:
One. It's a nonporous surface, so germs and bacteria have a hard time adhering to it. As a result, it's easy to clean. According to Adams, "you can use harsher chemicals on glass and it won't do anything to it."
Two. It's durable. It won't cloud over time. And it's tempered. "People think that glass can just break. We always use tempered glass for healthcare and commercial settings. You can throw a brick at it and it won't break," says Adams.
Three. It saves money. Investing in high-quality glass will save you money in the long run. The fact that it's so easy to clean allows hospital staff to spend less time cleaning and more time caring for patients. "A lot of designers think it's going to be expensive, but we work with budgets," Adams says. "It's an investment that you won't need to replace in 10-20 years." She adds, "it doesn't go out of style" like some design trends.
Four. It stands out. Glass makes a striking statement. When paired with Kurt's healing nature images, Adams says, "It's a great way of bringing the outdoors inside," which can benefit the entire care team.
Five. Glass is a sustainable, natural material. One that is sought after in biophilic design.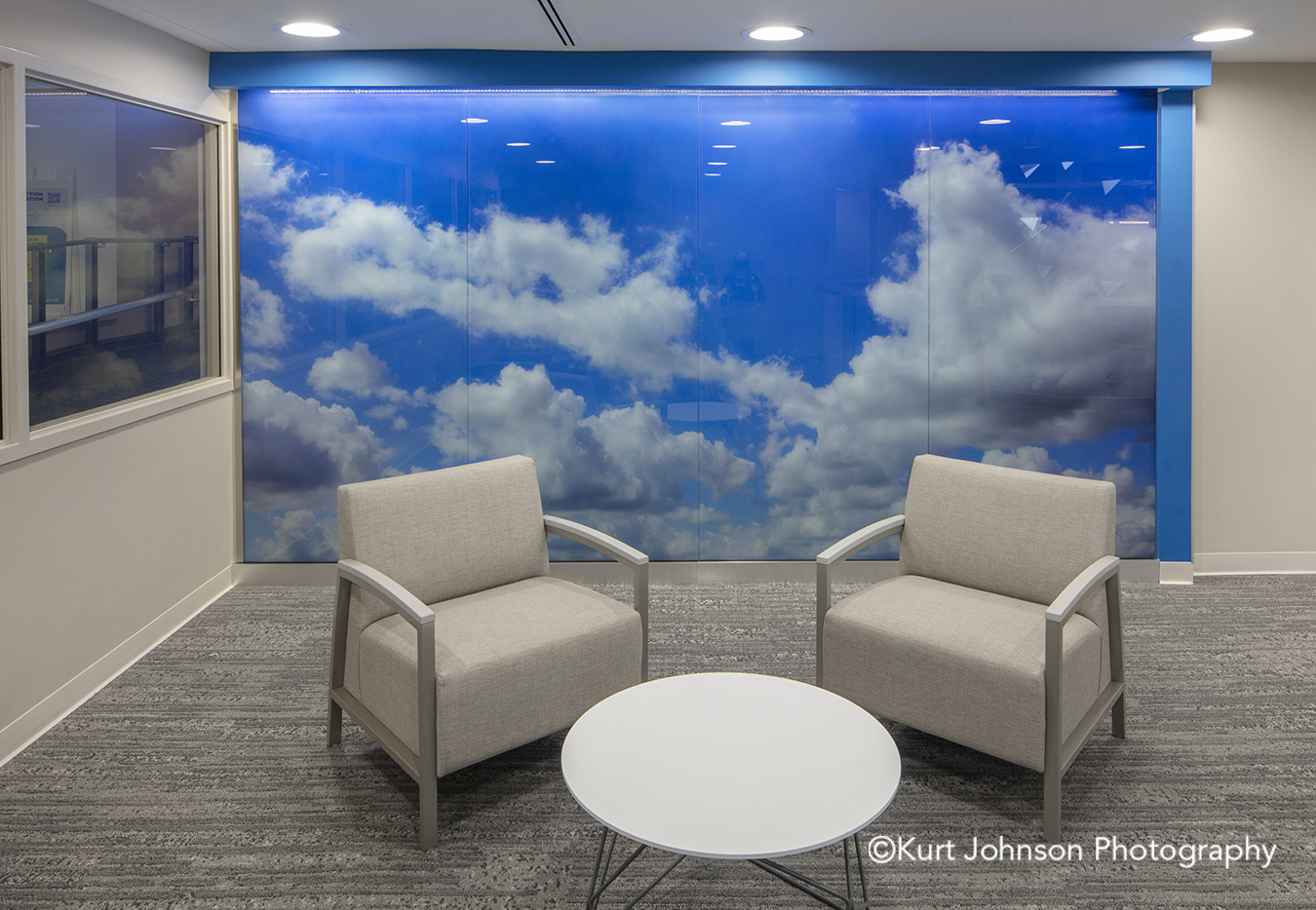 Glass panels with Kurt's nature images were recently installed at Allina Health Joint Replacement Center located in John Nasseff Medical Center in St Paul, Minnesota. The newly remodeled space was created exclusively with total joint replacement patients in mind and designed by Allina designer, Monica Albertson for United Hospital.
Due to the weight and size of the installation, 4 panels were engineered and installed together seamlessly by InVision through butt glazing, which resulted in a stunning display.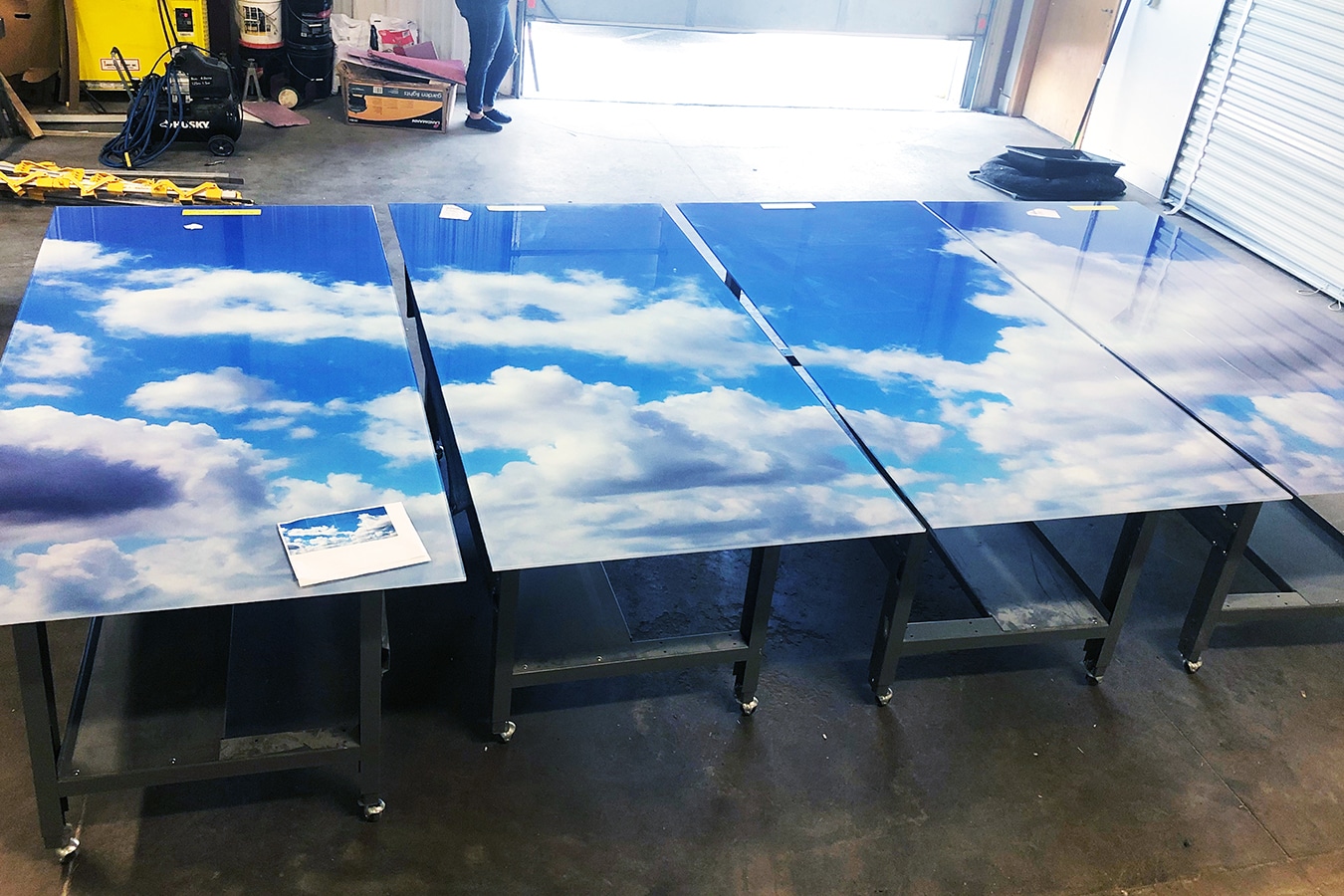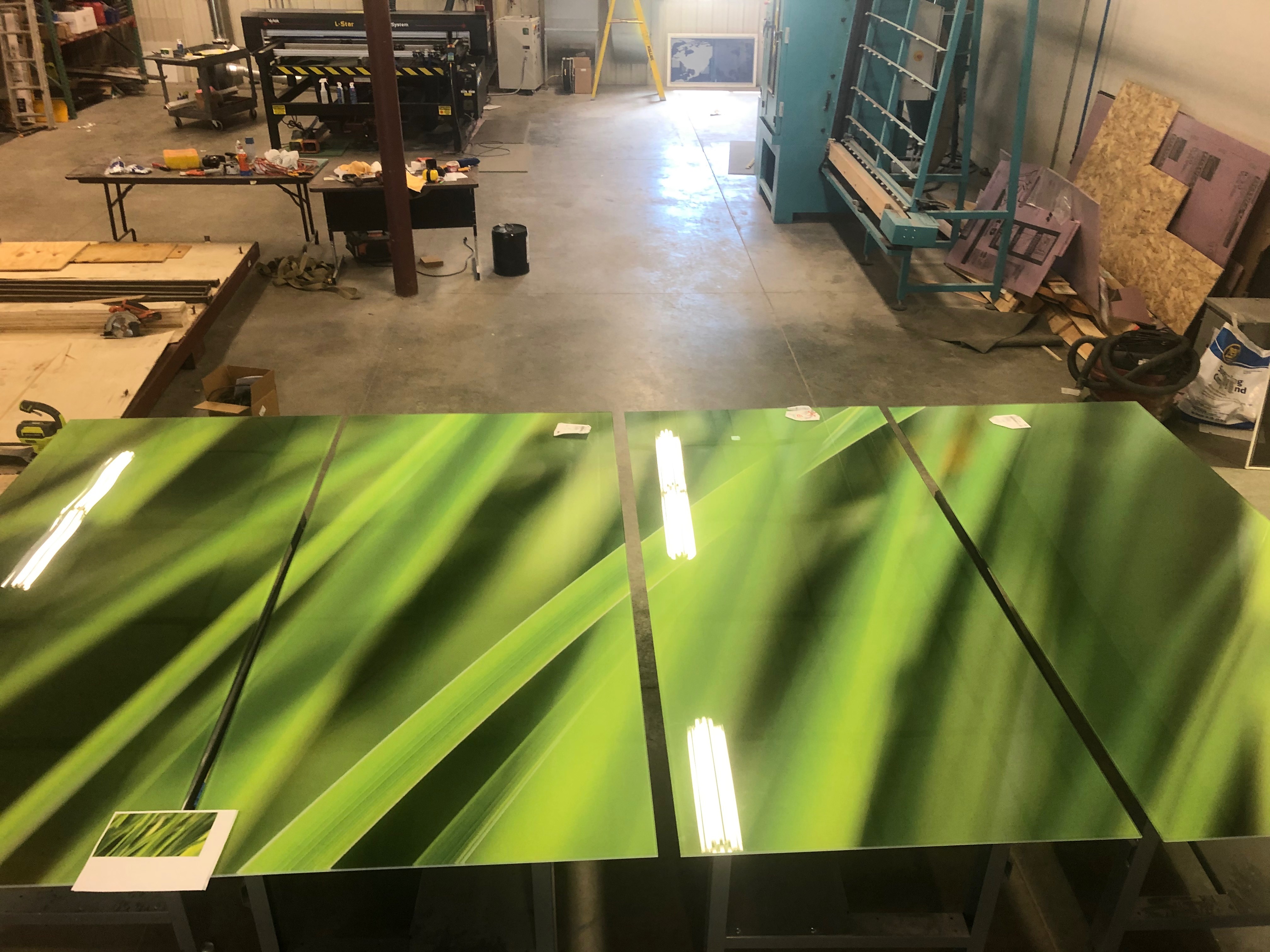 "You walk up to the hallway and you can see into the room, its illuminating," said Adams. "Everything in the hallway is neutral, then you see the green grass through the window. It's breathtaking . . . so comforting . . . letting the outside in."