Sandhill Cranes: Connecting us to Nature and Our Past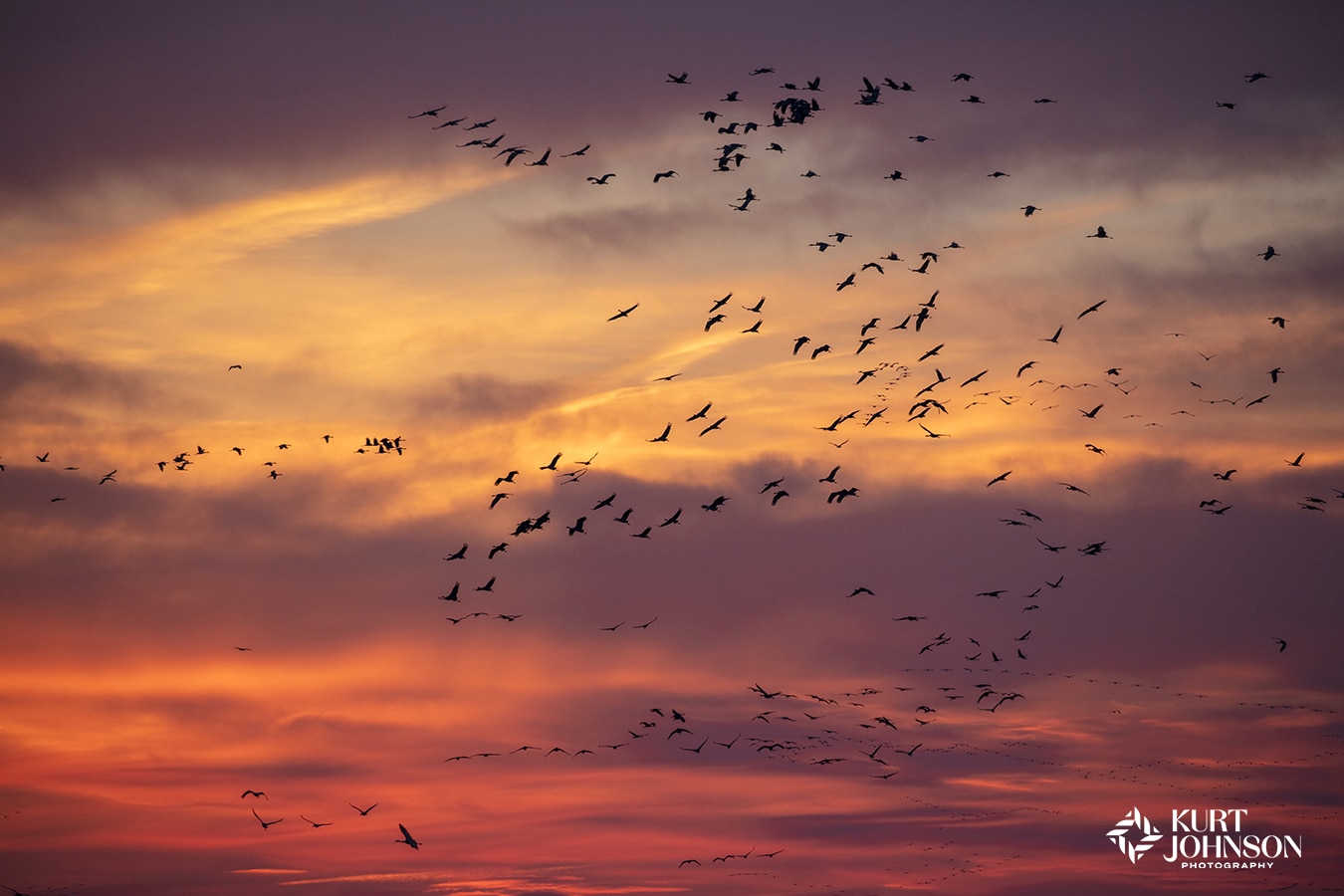 Once a year, one of the coolest things you'll ever see happens in Nebraska.  And no matter how many times I witness it, it never gets old.  I'm talking about the great spectacle of the sandhill cranes' annual migration.
Just as they've done for thousands of years, these primordial birds descend upon central Nebraska for their annual stopover as they migrate north.
80% of all sandhill cranes on the planet come to this one stretch of the Platte State River to eat the waste grain from the empty cornfields in preparation for their journey to their Arctic nesting grounds in Alaska, Canada, and eastern Siberia (Smithsonian Magazine).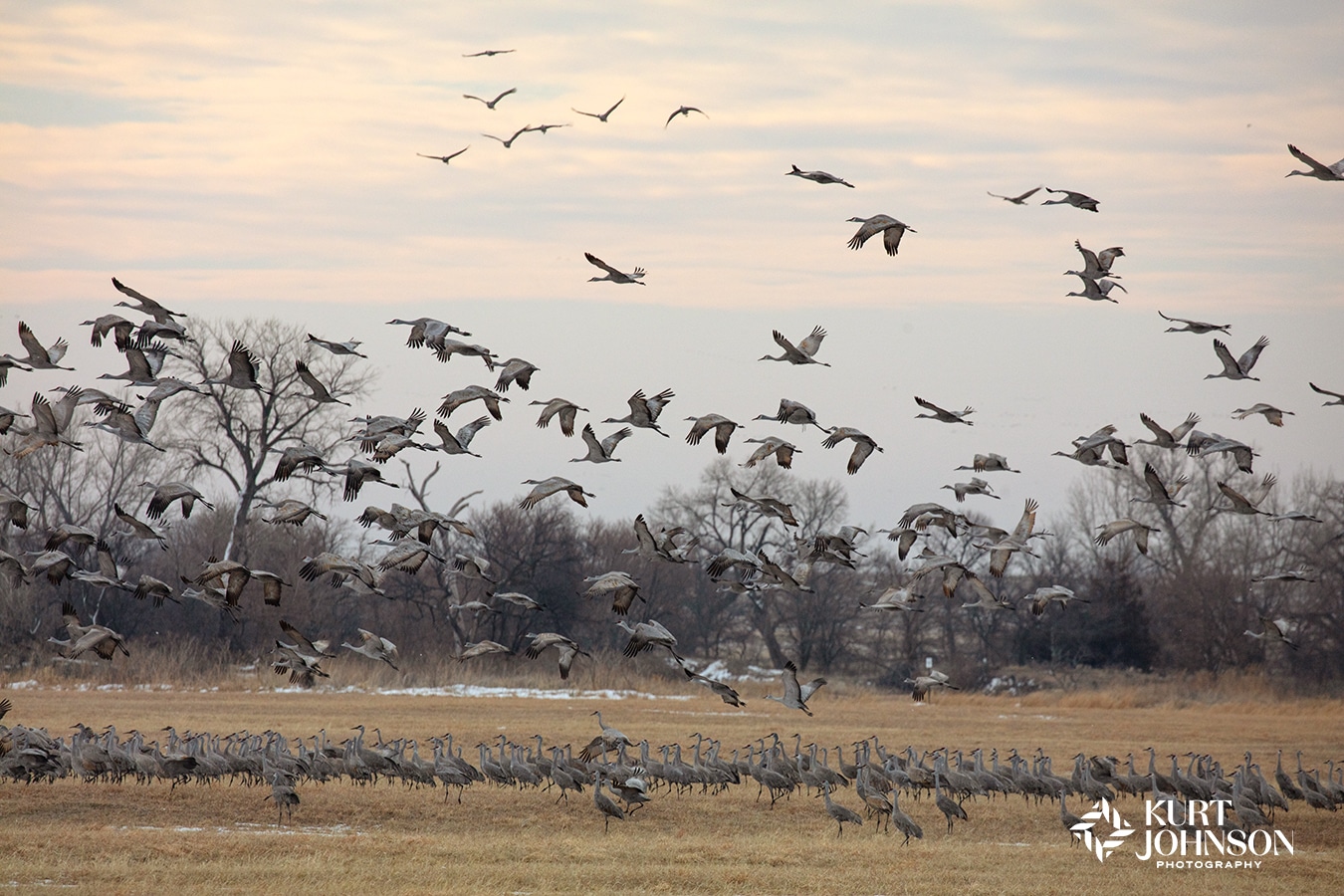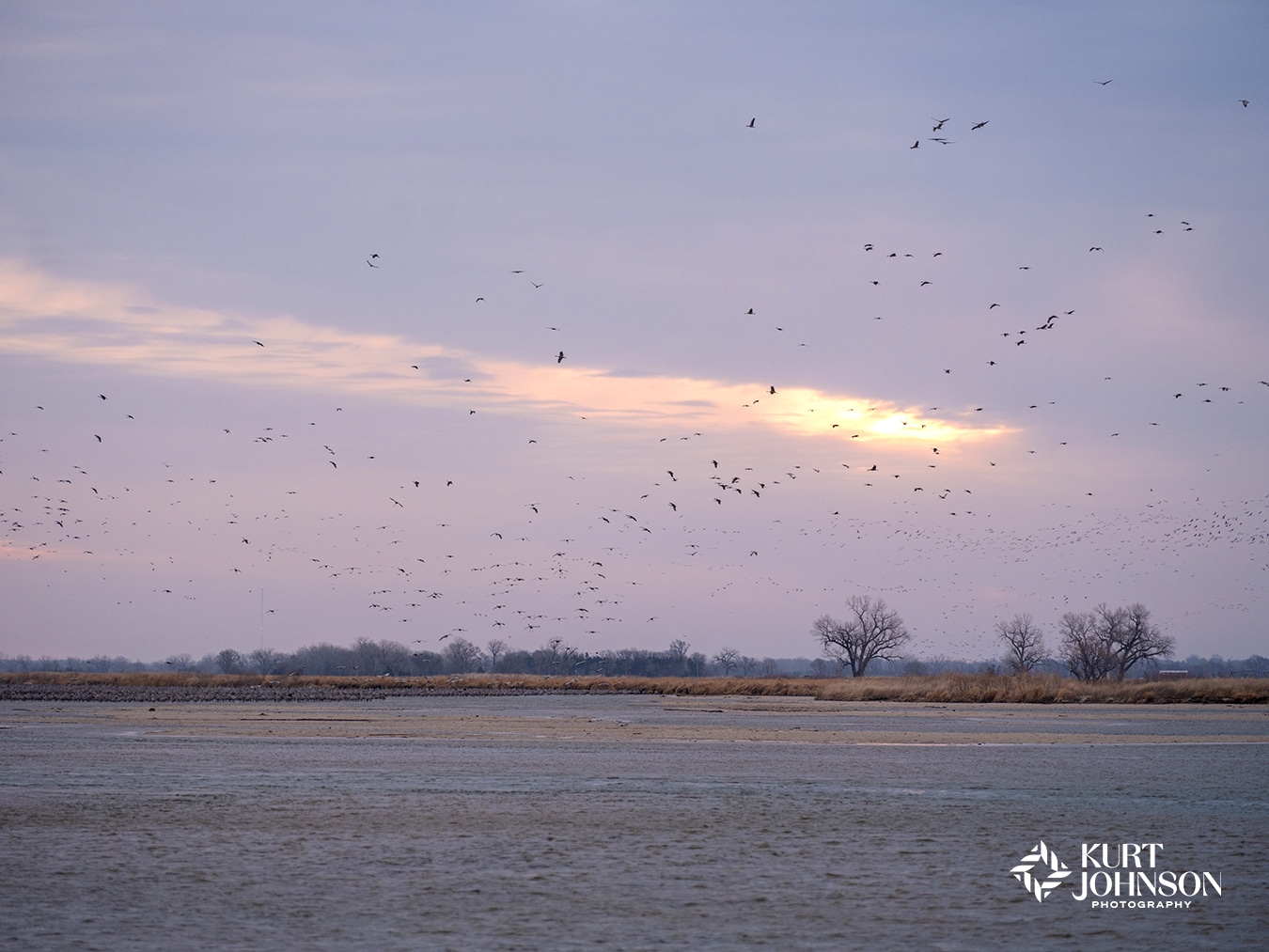 According to The Grand Island Convention & Visitor Bureau, "This one-of-a-kind experience draws visitors – including avid birders, scientists, photographers, and casual tourists – from across the country and across the world."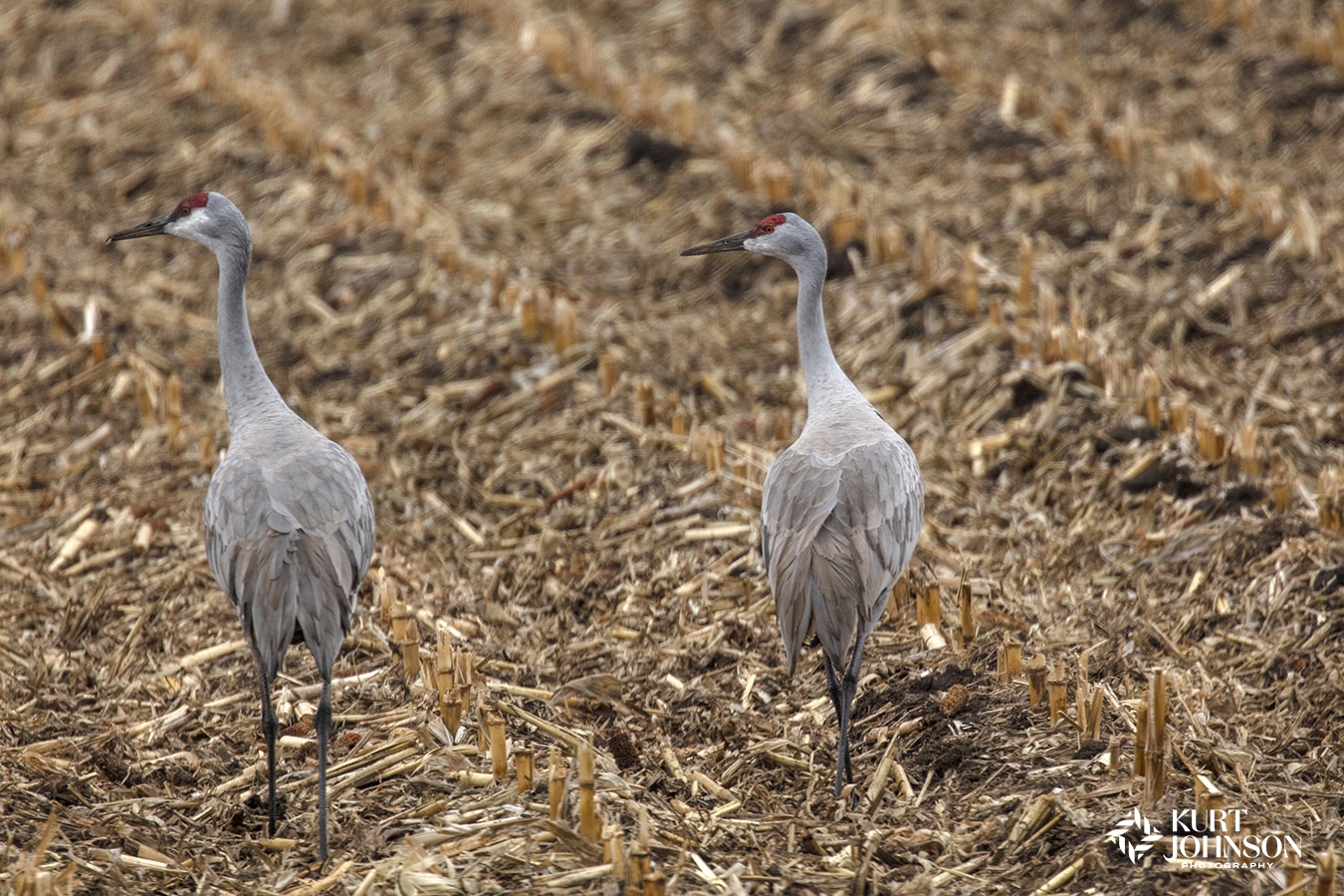 When you arrive, you can see hundreds of thousands of cranes in the fields.  And if you try to approach them, they're constantly running away.
So the first photographs are always lots of crane backsides – a reminder of how they've been so good at surviving all these years.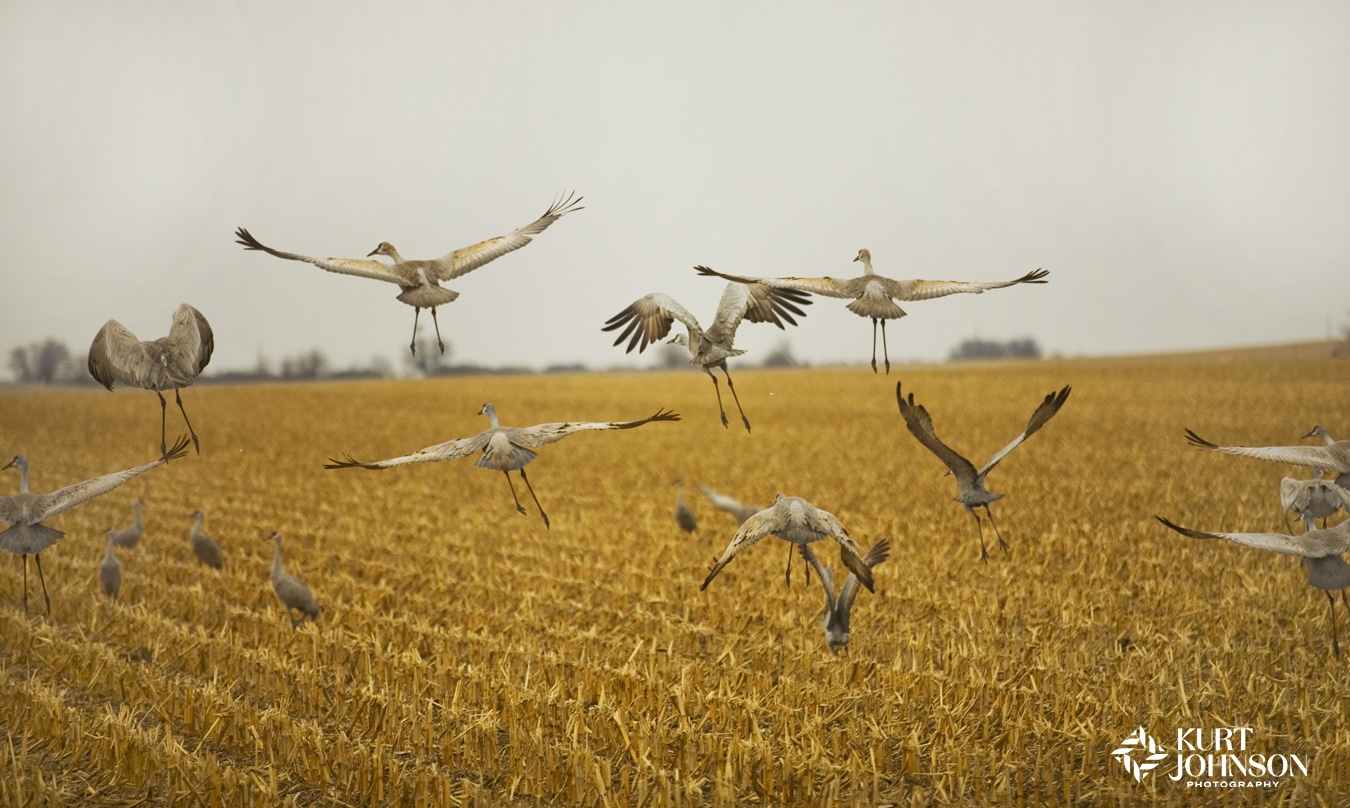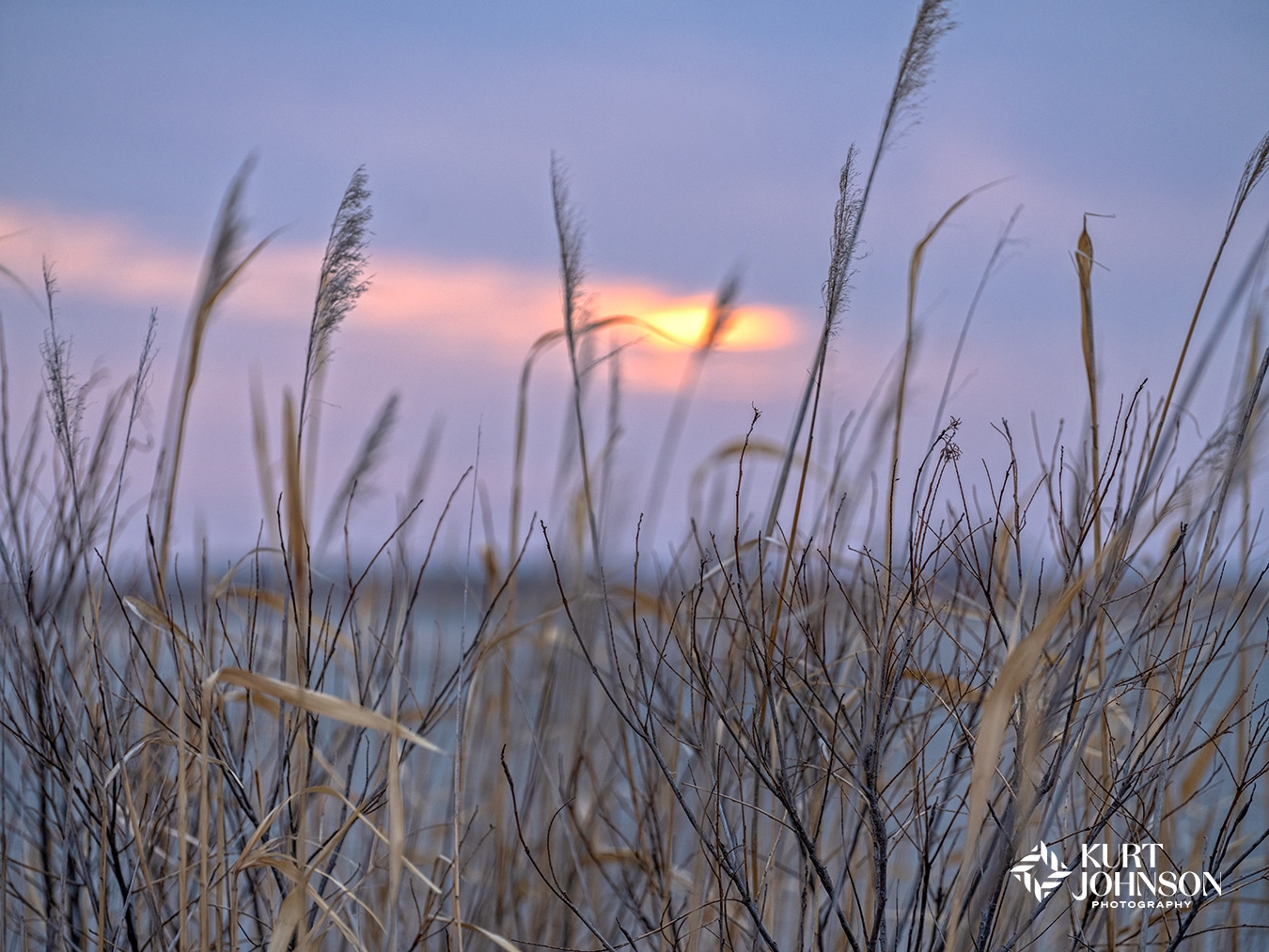 During the days the cranes create majestic patterns in the sky, intermittently landing to feast in the open fields.
And as the sun starts to go down and the light starts to dim, you suddenly hear the cranes' rising chorus from over the horizon.  It's an all-encompassing, breathtaking sound that fills the entirety of the space around you.
Their chorus echoes in your belly.  An ancient sound reminding us of our planet's primitive beginnings.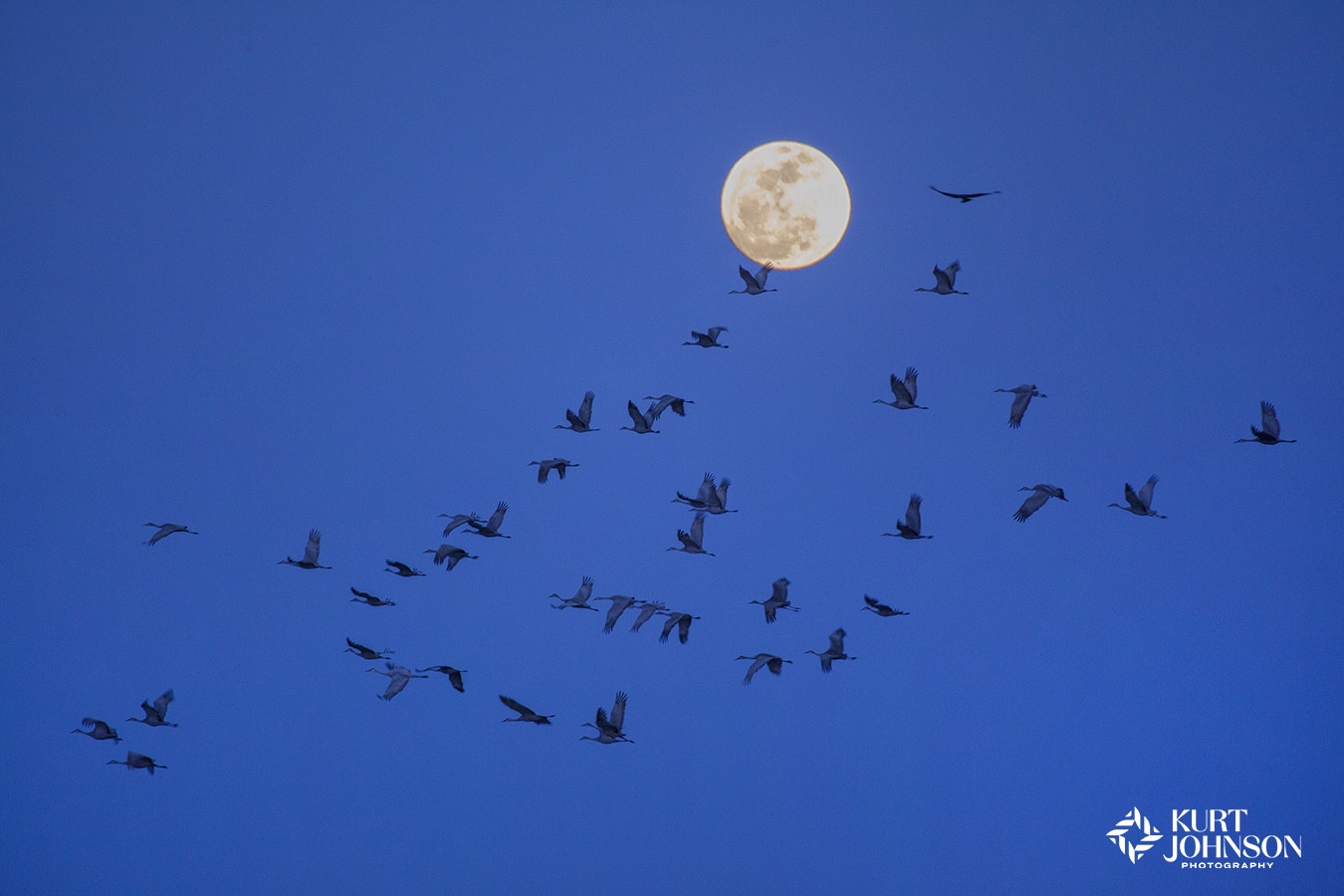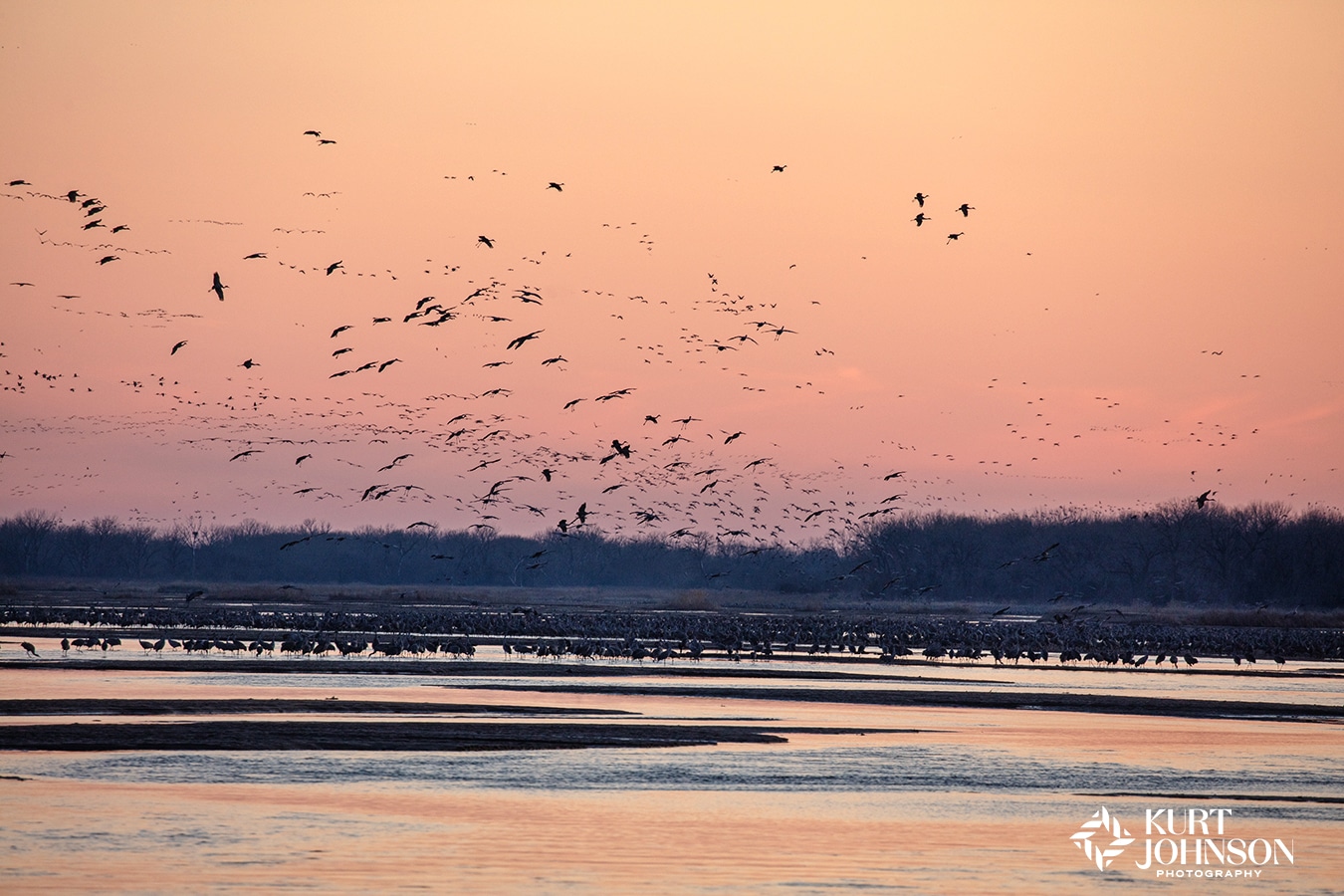 You only get one chance every year to capture these picturesque sandhill cranes.  Once the season ends, they're gone. 
But that's sort of the attraction of it.  An epic event that signifies the beginning of spring in the Midwest and gives us a glimpse into the cyclical patterns of our planet's history.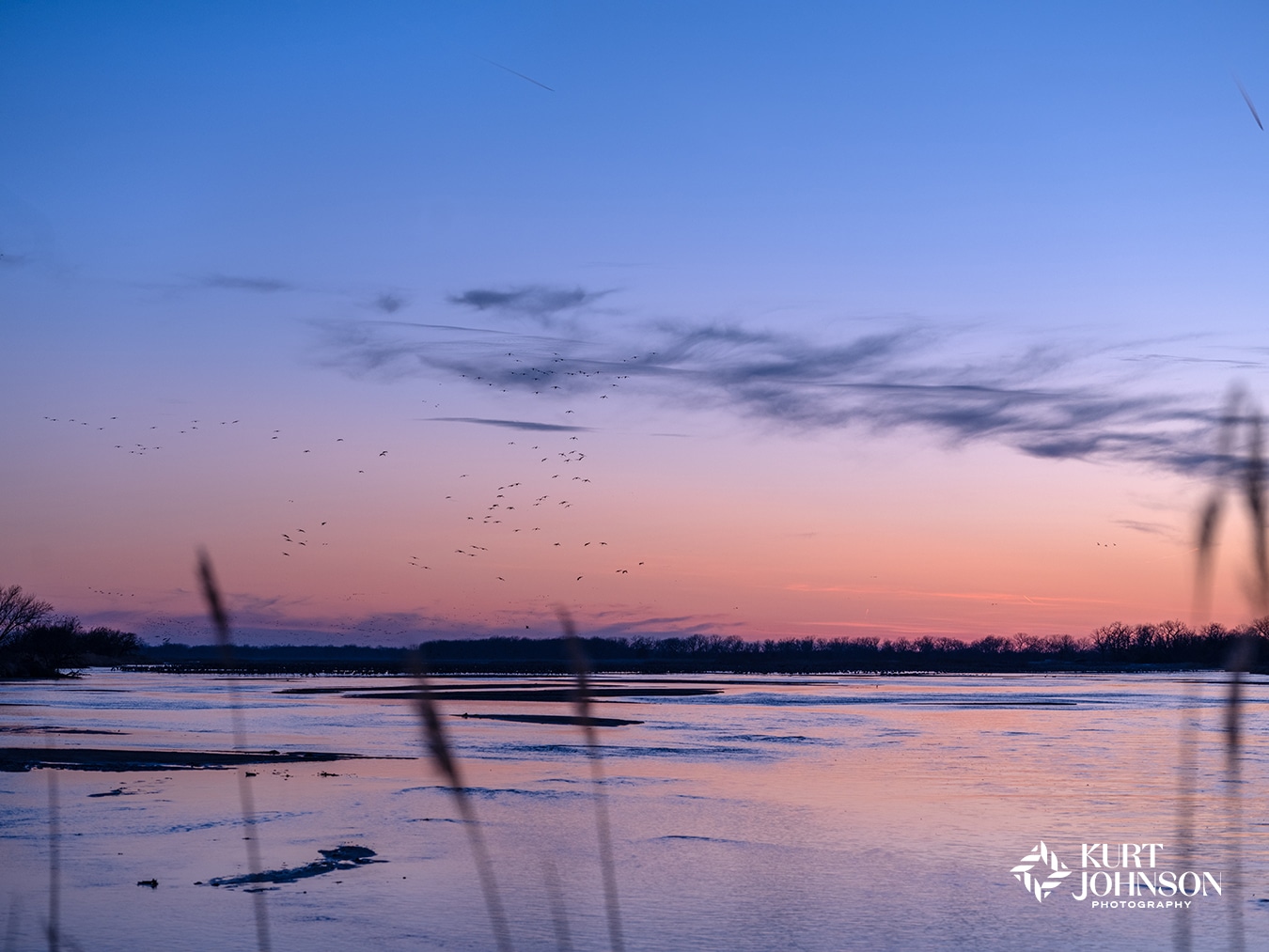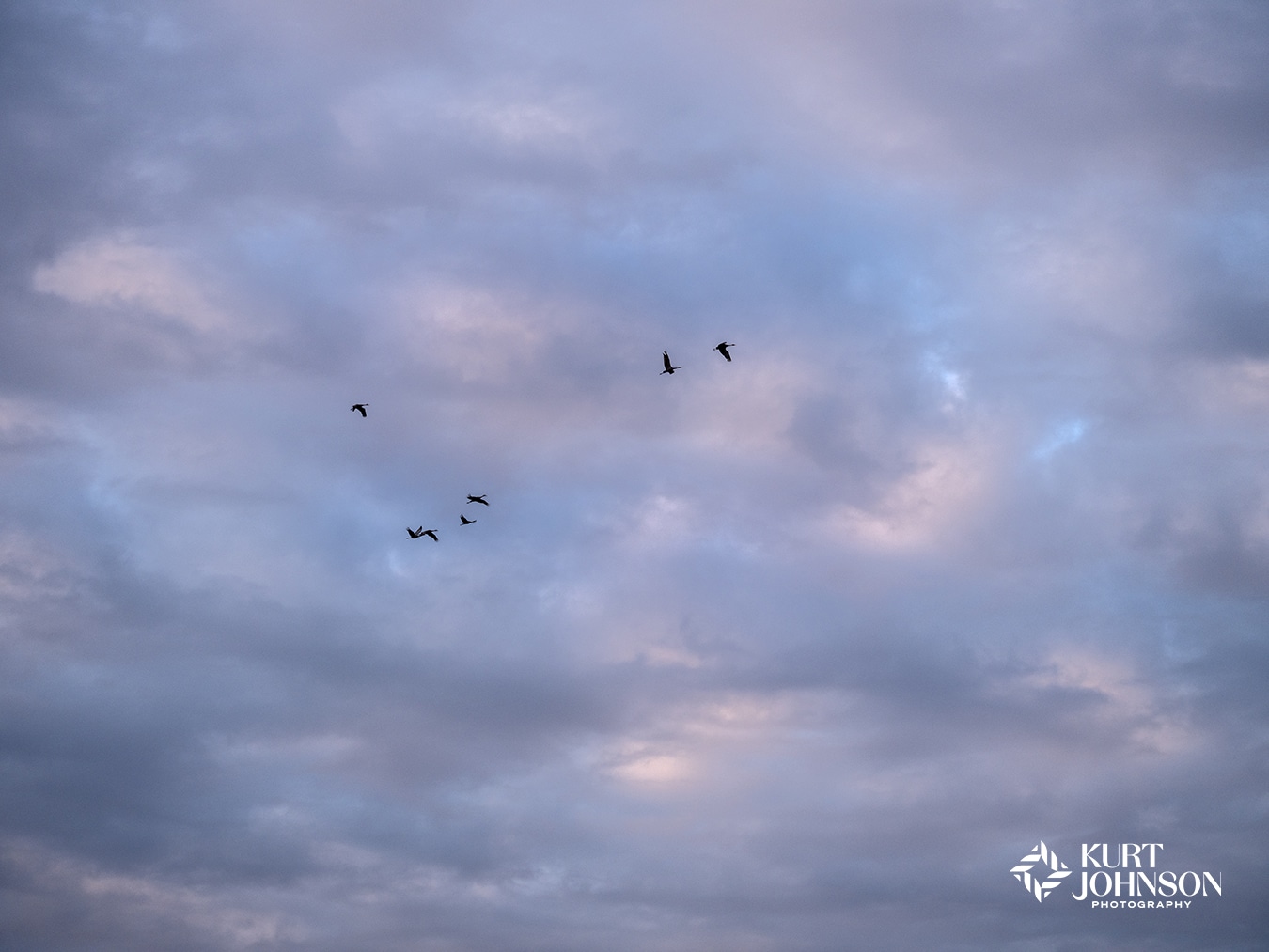 And that's what makes it so extraordinary and meaningful.  Photographing the sandhill cranes is like getting a first-hand glimpse into the past, reminding us how close our connection to nature and our planet's beginnings really is.