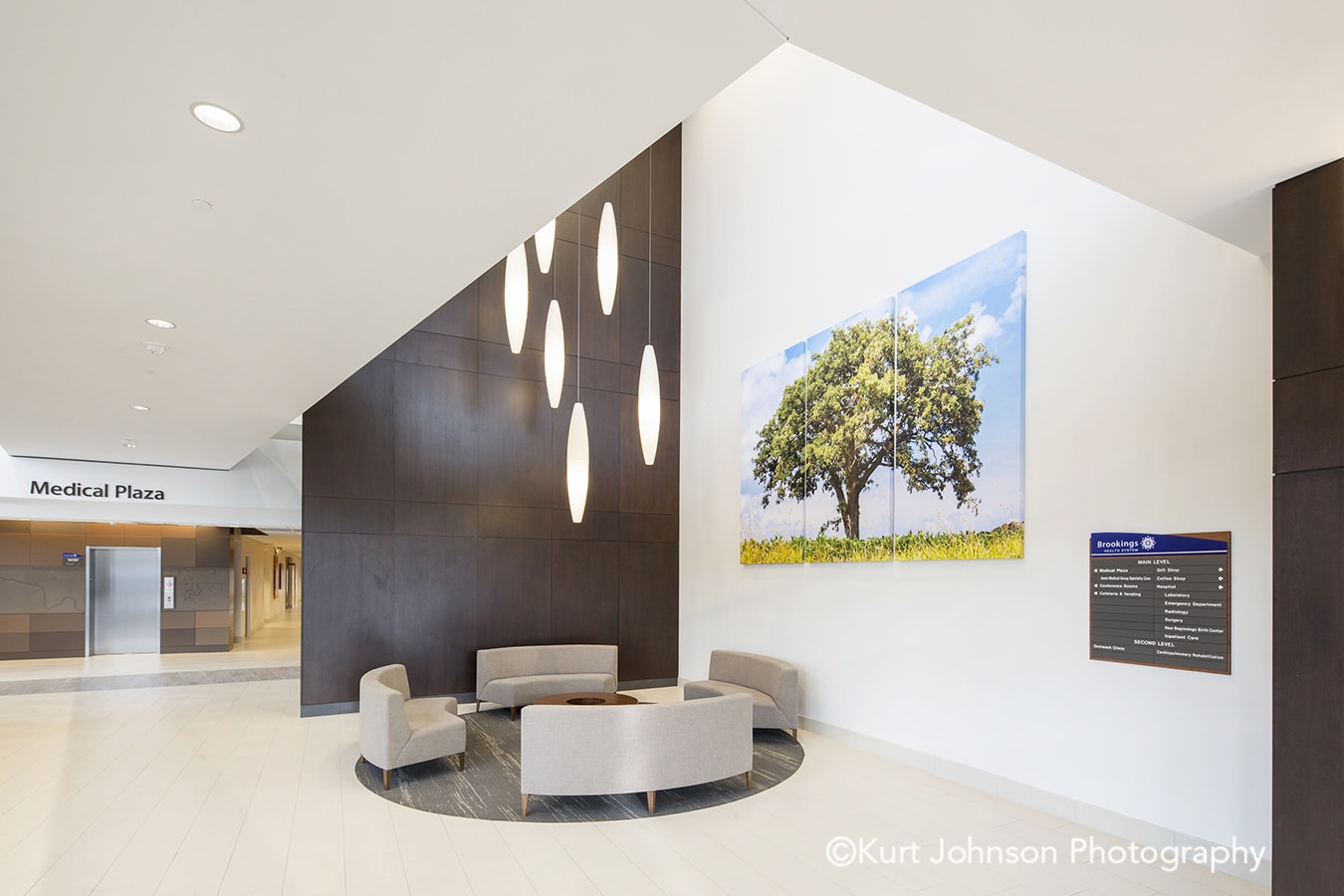 ""Put your hand on a hot stove for a minute and it seems like an hour. Sit with a pretty girl for an hour, and it seems like a minute. That's Relativity." – Albert Einstein
Did you know, waiting is the number one complaint of patients? And while improving practices within healthcare environments can certainly help things run more smoothly, some forms of waiting are inevitable.
But what if you could make waiting a more pleasant experience for patients?
What if you could provide a beautiful, calming atmosphere that has been proven to decrease anxieties and lower blood pressure?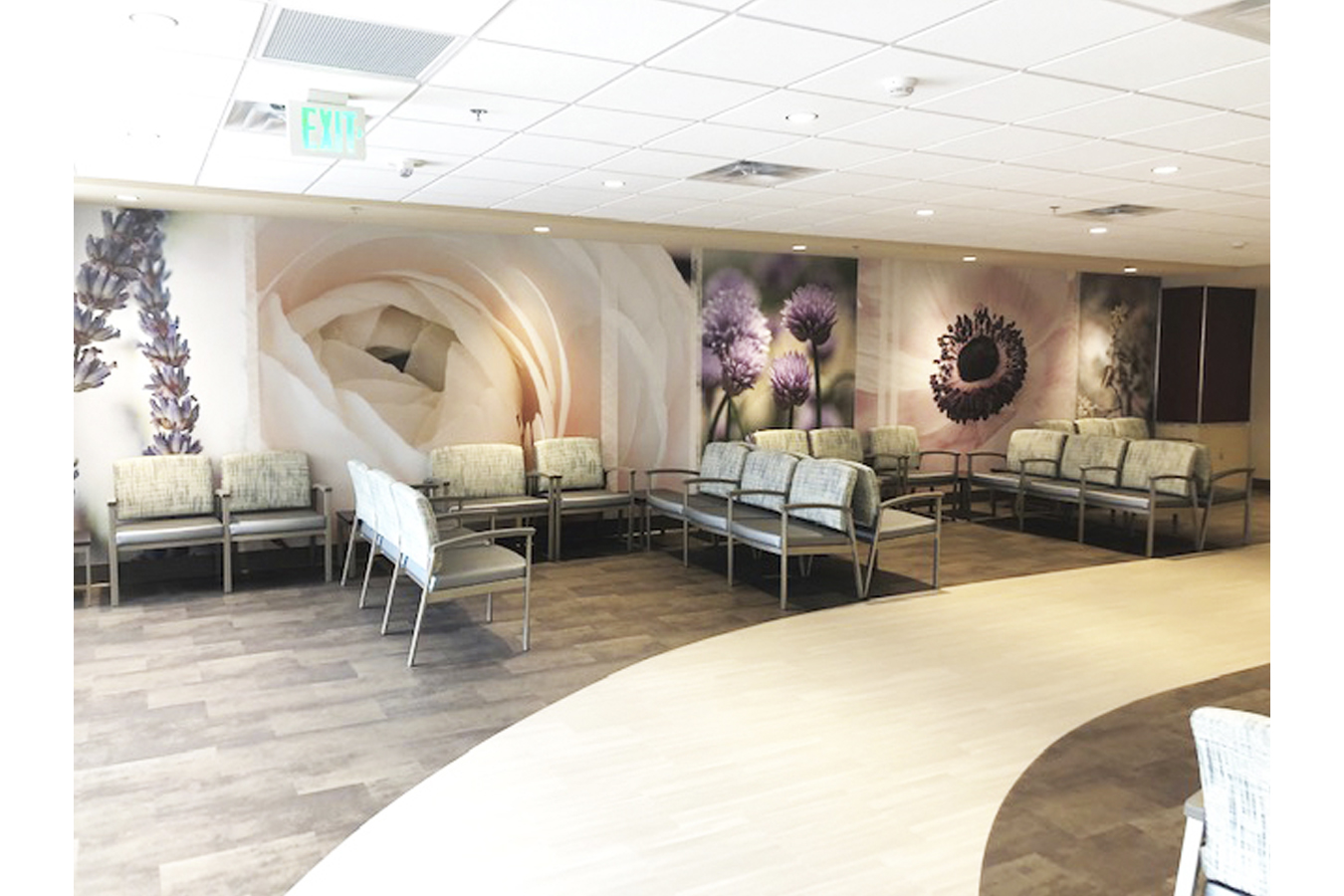 There have been numerous studies indicating nature art has been found to reduce anxiety, agitation and discomfort when considering all different types of healthcare environments from hospitals and mother-baby centers to healthcare clinics and behavioral health facilities.
During the post WWII boom, the increase in high-rise buildings led to lots of elevator delays, causing complaints to sky-rocket. Mirrors were installed next to the elevators so passengers could check their hair, etc, giving them a visual distraction to all the waiting. The complaints stopped practically overnight (Emergerdp.com).
And while we don't think installing mirrors would be the right fit for hospitals and healthcare facilities, nature art with specific characteristics can be extremely effective in creating positive distractions for patients – making their wait time more enjoyable and calming. Evidence-based design supports this research, concluding images with the following features have the ability to increase mental and physical wellness:
1. Calm or slowly moving water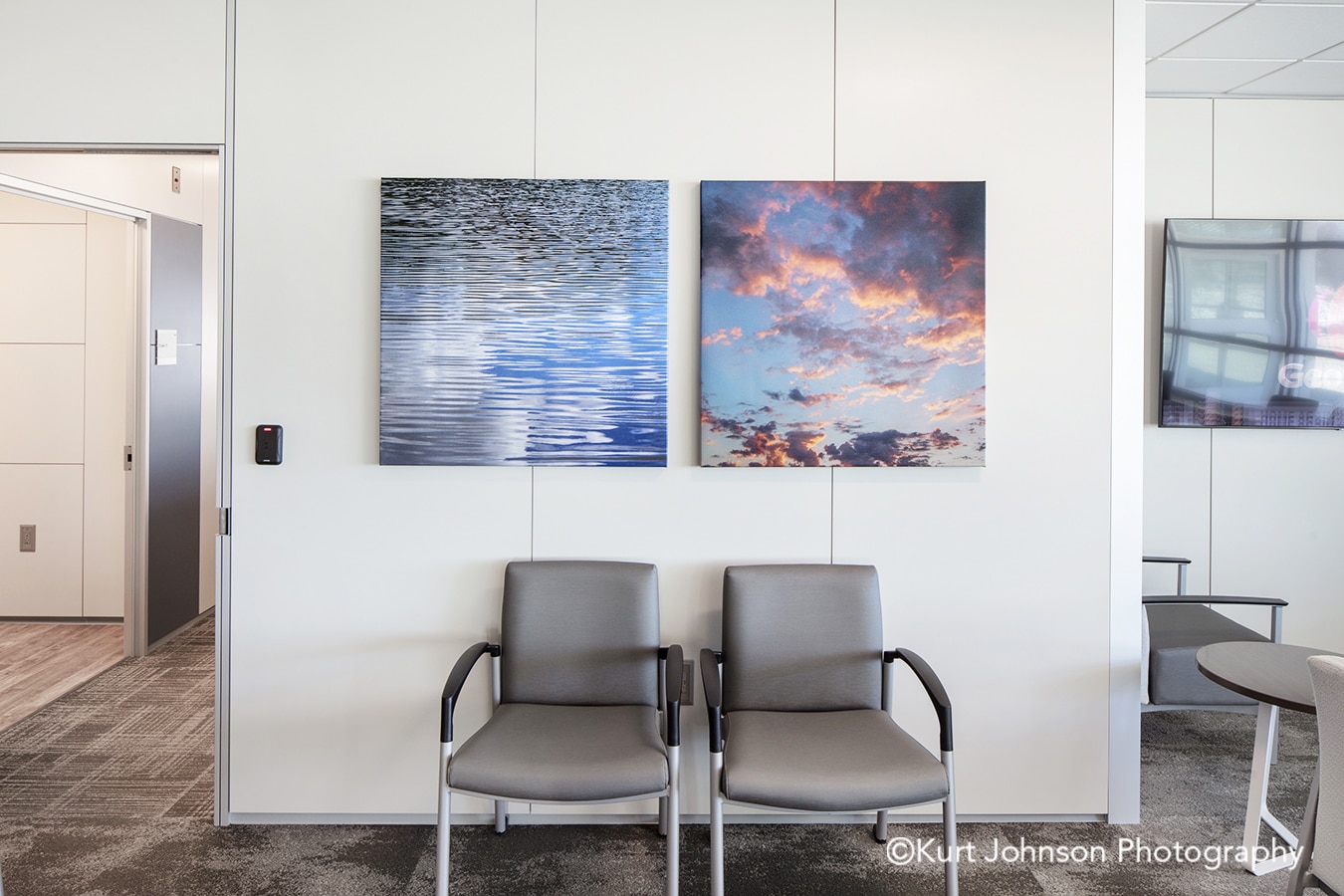 2. Verdant foliage and flowers
3. Foreground spatial openness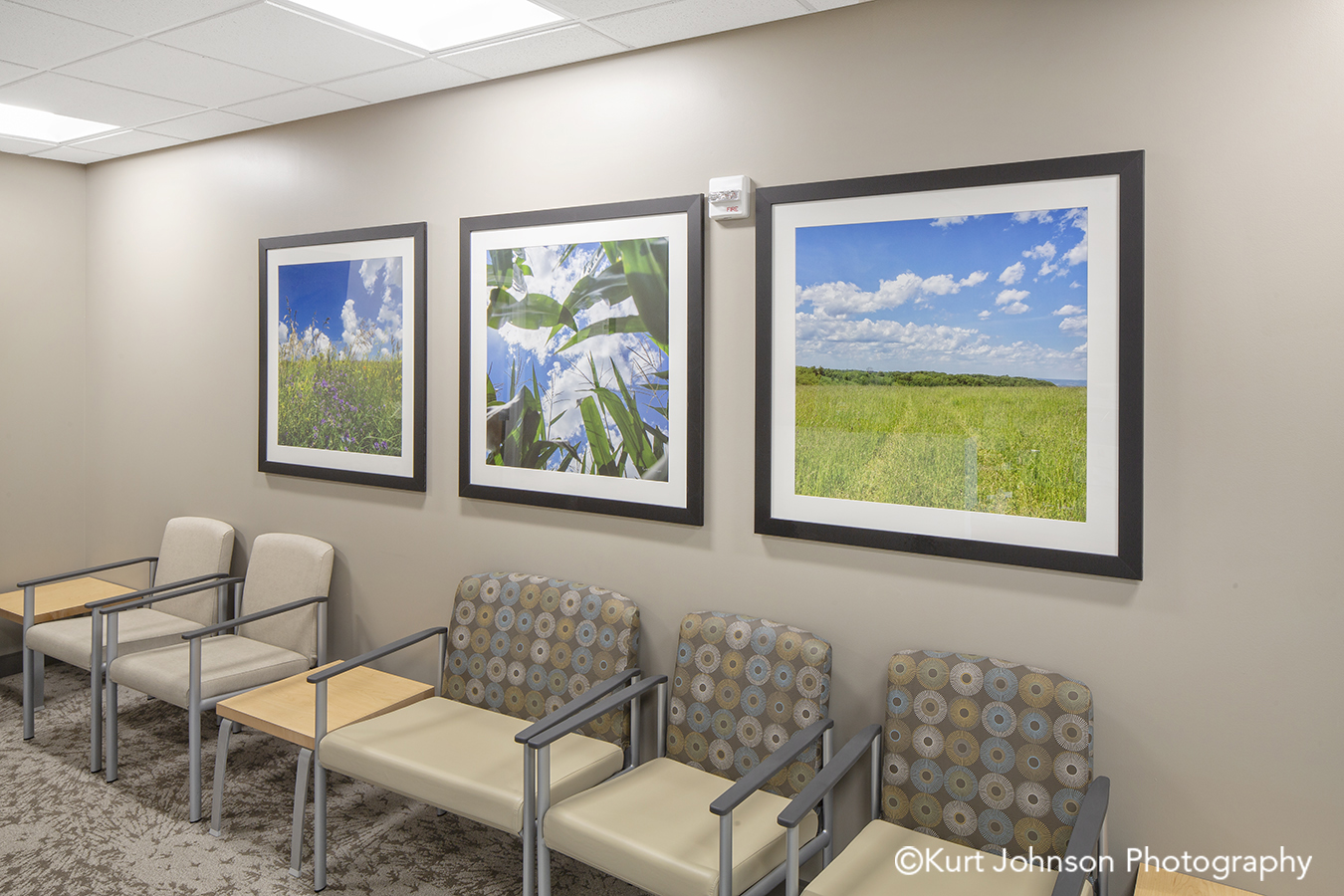 4. Savannah-like properties, including scattered trees and grassy underbrush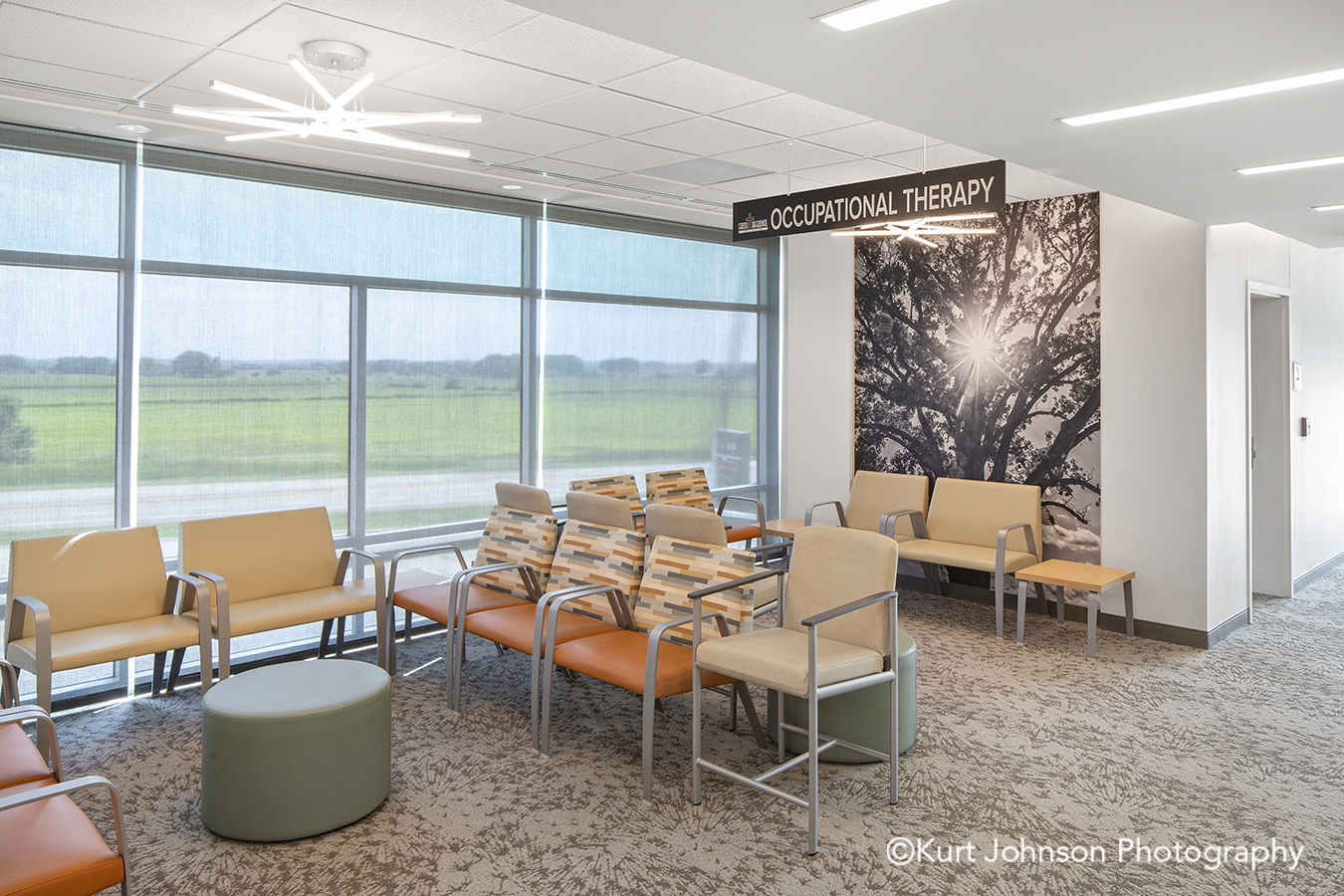 5. Non-threatening wildlife
(Categories established through research by Ulrich, Gilpin, 2003).
Waiting rooms are the first place patients spend a significant amount of time, so it makes sense to provide an experience that is calming and inviting. And considering how perceived wait time can affect overall patient satisfaction, it makes sense to surround patients with nature images that are known to be positive visual distractions.
When was the last time you refreshed the artwork in your environment?
And was it based on best practices using research like the study referenced above?
Let us help you align your facility with powerful nature images that can improve patient outcomes and alleviate the stress of inevitable wait times.
For more ways we can help, check out our blog:
What are you waiting for?