Always Be Ready for Inspiration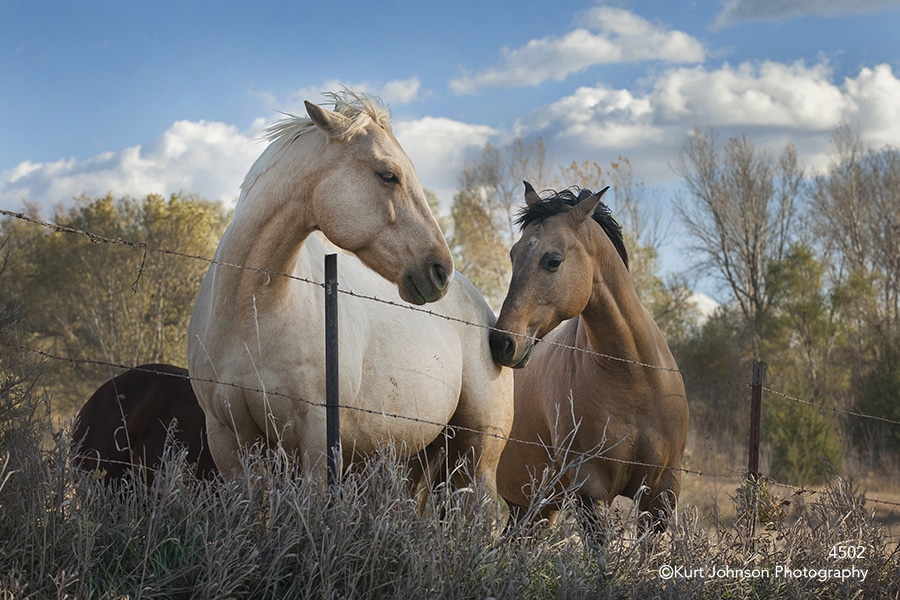 This image was an unexpected gift on a day that seemed like any other. I was driving, just a few miles from my house, and saw these stunning horses from the gravel road. I was immediately drawn to them ~ the way they stood in the pasture, interacting with one another, and the absolutely breathtaking sky behind them, all things I couldn't ignore. So I parked, walked up slowly, whispered a soft greeting, and they returned my gaze with curiosity and gentleness. I took a few shots and felt an immense calmness come over me as I admired these beautiful animals. It reminded me why it's so important to keep my camera with me, because you never know when inspiration might tap your window, on what you think is just an ordinary drive home, and have something to show you . . .
If you liked the content in this blog and believe in the importance of Kurt's work, please share this with others. Help Kurt spread the word about the potential of nature photography to heal and inspire. Thanks for your continued support!