3 Ways Color Can Transform Your Healthcare Facility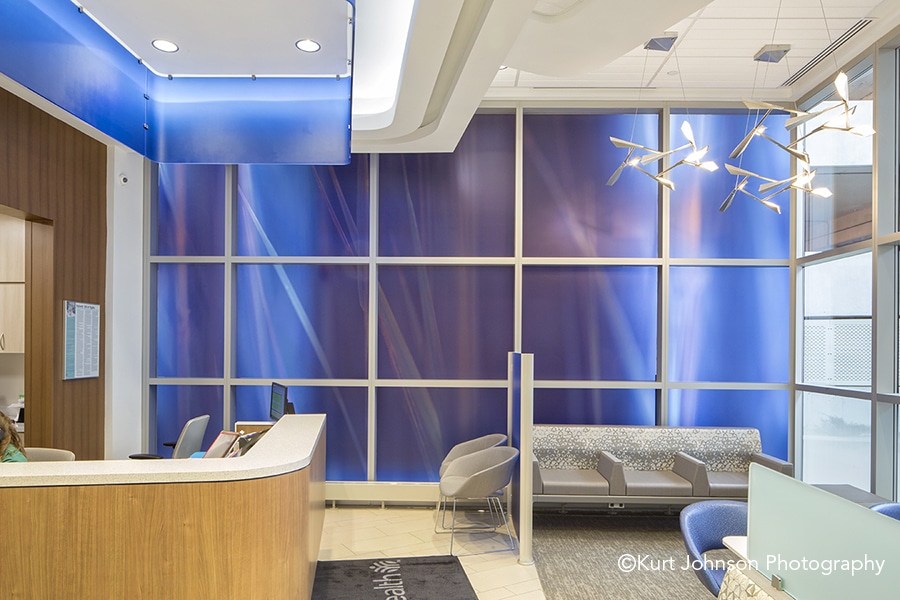 Did you know . . .
we can manipulate the colors in our images in order to match paint colors, giving installations a consistent look and feel? This is done without compromising the aesthetic of the images and can complement any color palette.
Below are images from the Mother Baby Center at Abbott Northwestern and Children's project in Minneapolis, MN where we were able to change the colors of the flower images chosen and match the client's paint colors exactly. It created a seamless, stunning display throughout the hospital.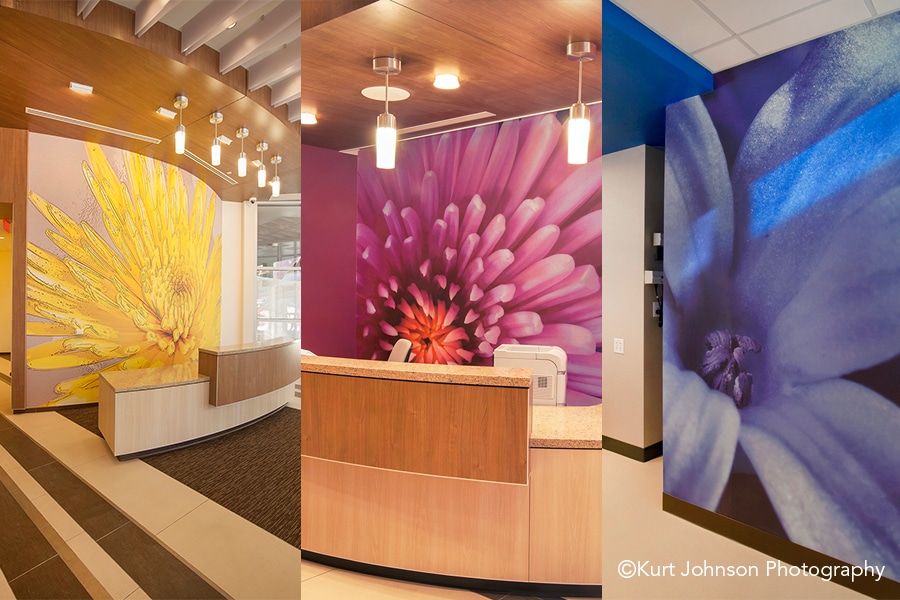 In this installation, color was used:
To provide consistency and cohesiveness throughout the hospital
For wayfinding, so patients and visitors could easily navigate within the environment by using specific colors on different floors to make the areas easily recognizable
As a beautiful distraction for patients often dealing with anxiety, pain and stressful situations
In this installation at Midwest Fetal Care Center in Minneapolis, MN, we manipulated the original image of green blades of soft grass to create a striking wall display that was used to obstruct the view of the parking garage.   The result is an elegant and functional focal point at the entryway.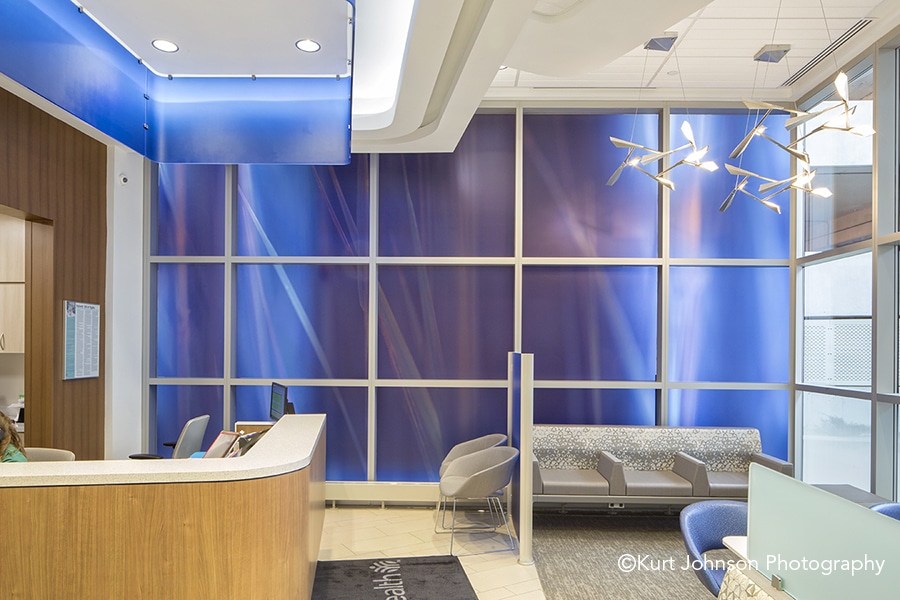 Kurt Johnson Photography Installation at Midwest Fetal Care Center in Minneapolis, MN
Our ability to color match is extremely important when considering installations to existing healthcare facilities, where colors have sometimes already been established throughout the space.  We offer this service at no charge, as part of our standard artwork package.
Reach out if you're ready to take the next step in creating a beautiful space that can provide endless benefits to patients, visitors and staff.  We'd love to work with you to make your vision a reality.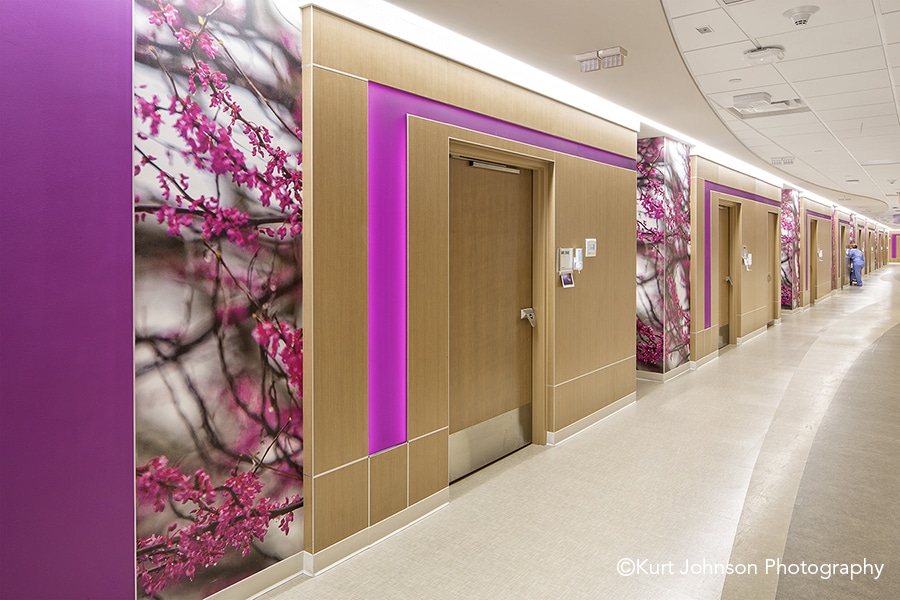 Kurt Johnson Photography Installation at The Mother Baby Center at United and Children's Minnesota