Diversity Leads to Unique and Modern Healthcare Design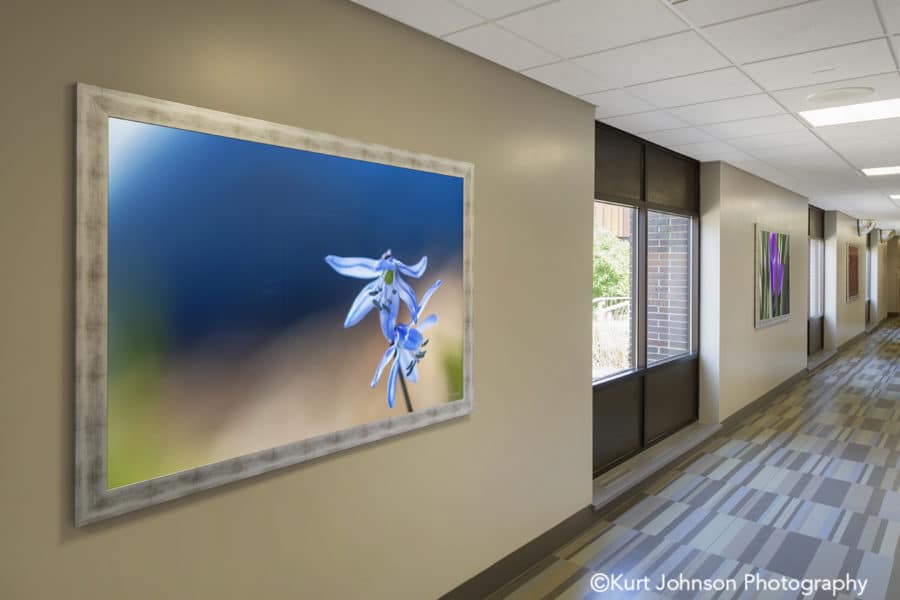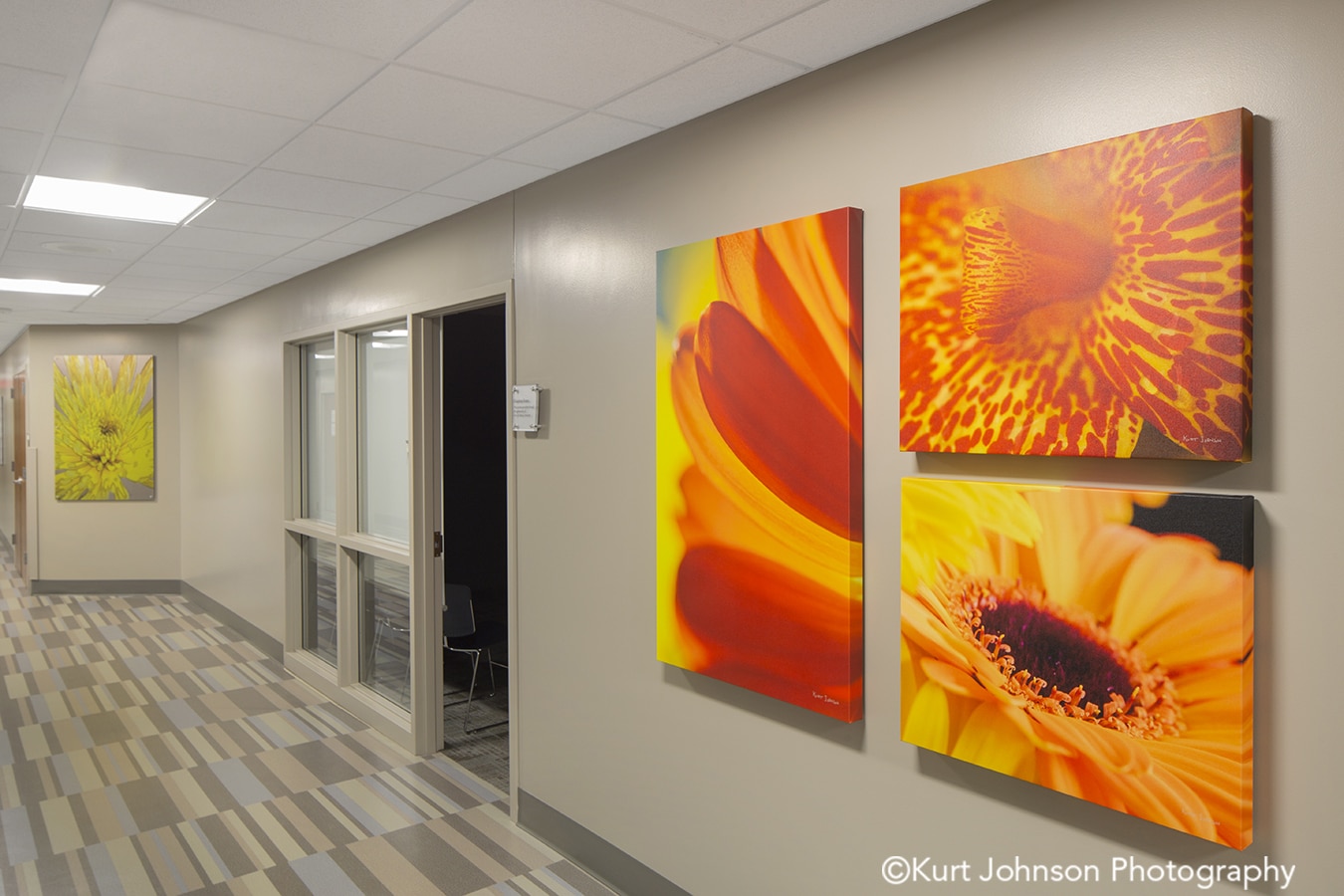 We love working with healthcare clients who are as passionate about the healing benefits of nature imagery as we are. We got involved in the installation for Providence Medical Center in Wayne, NE early, which gave us the flexibility to use many different types of products to fit the design aesthetic the facility was hoping to create in their healthcare facility. According to a recent article on Patient Safety And Quality Healthcare's website, "As art becomes more central to the healing experience, it's important to get designers and artists involved early in renovations and new construction projects to create works that meet facilities' varied needs" (Megan Headley).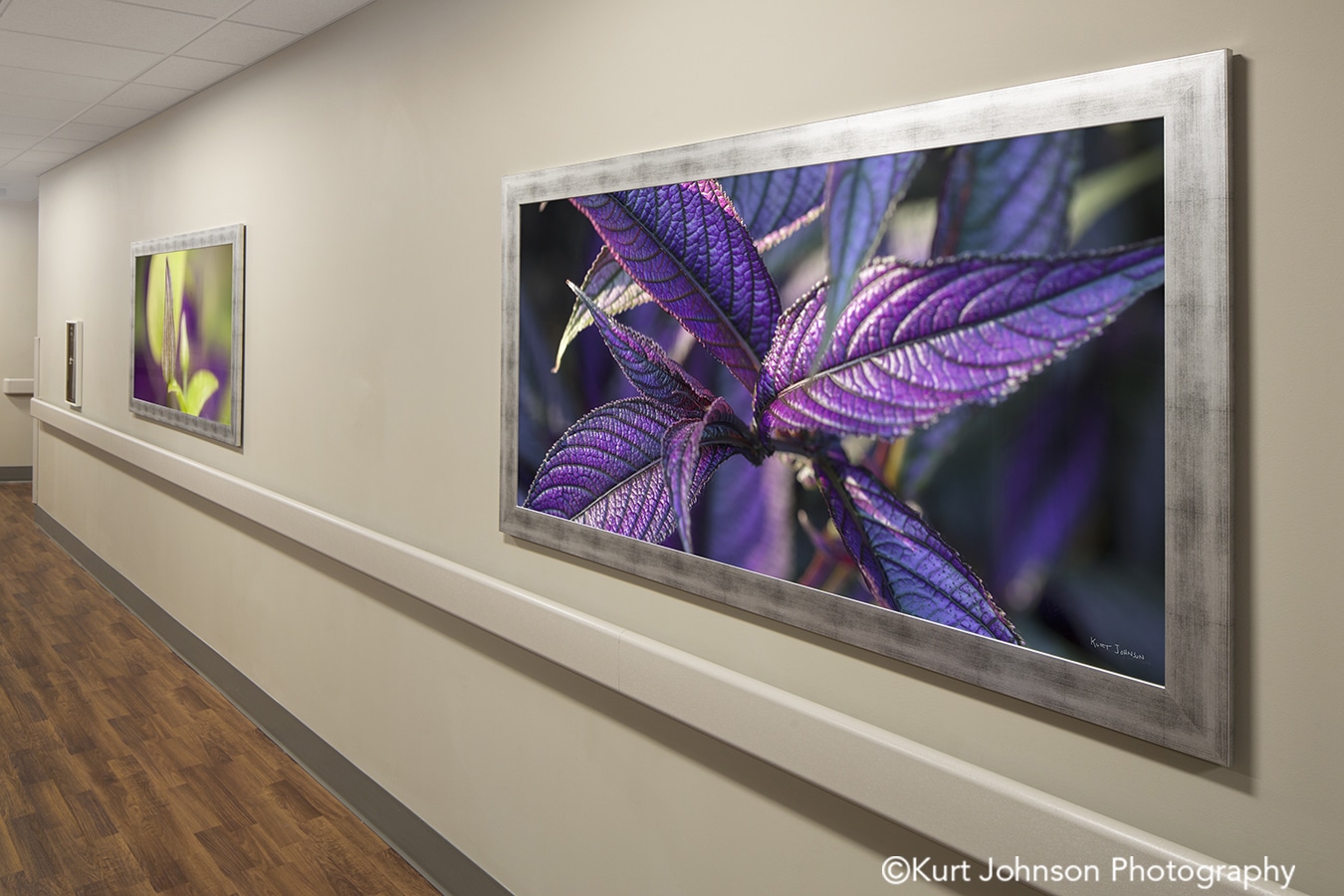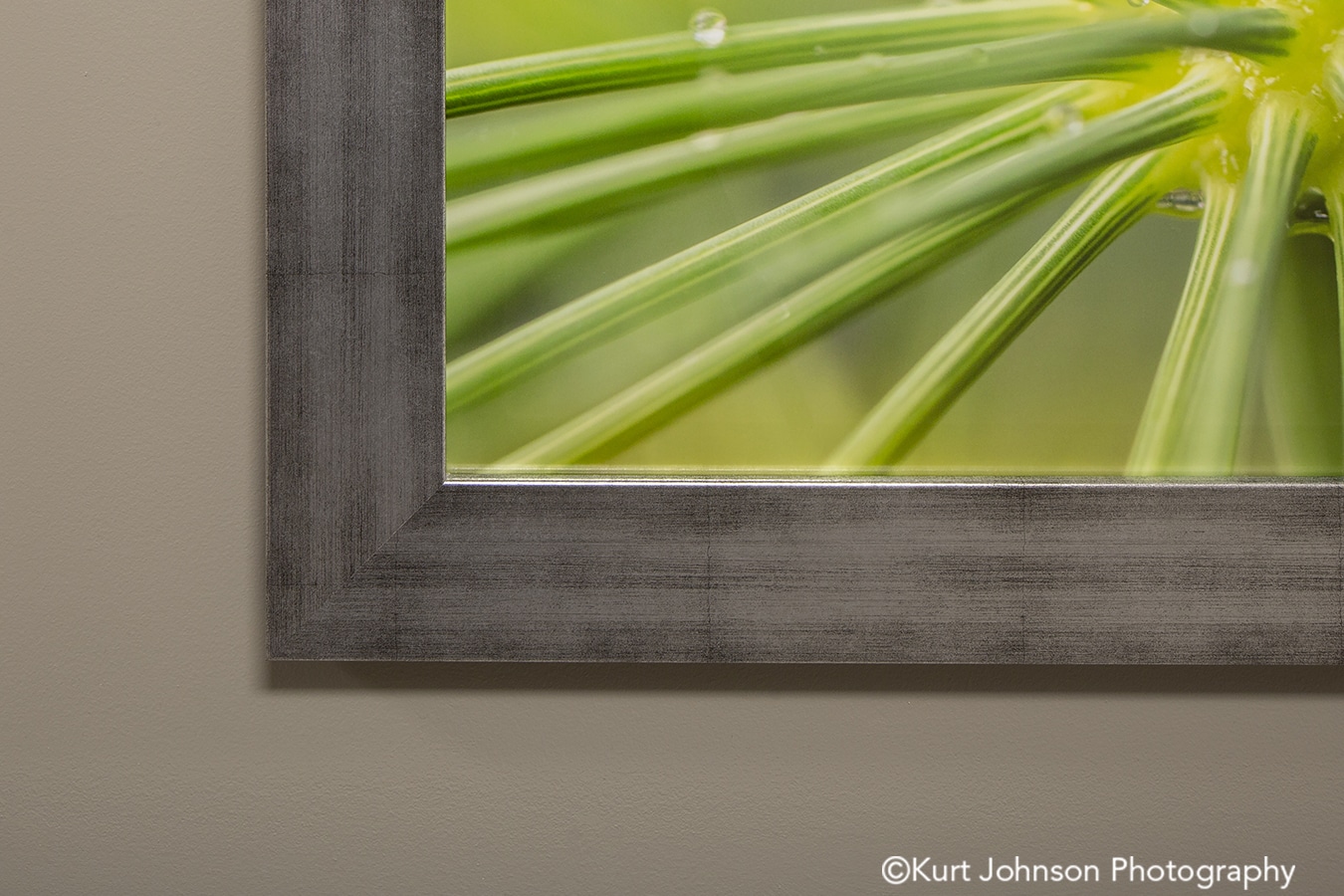 Since we were brought on board early in this project, we were able to use a diverse grouping of substrates that integrated really well and resulted in a beautiful, clean and modern display. We used a combination of framed art, acrylics, gallery wrapped canvas, glassboards, dibond metal and a custom 3-dimensional fiberboard panel for the children's area.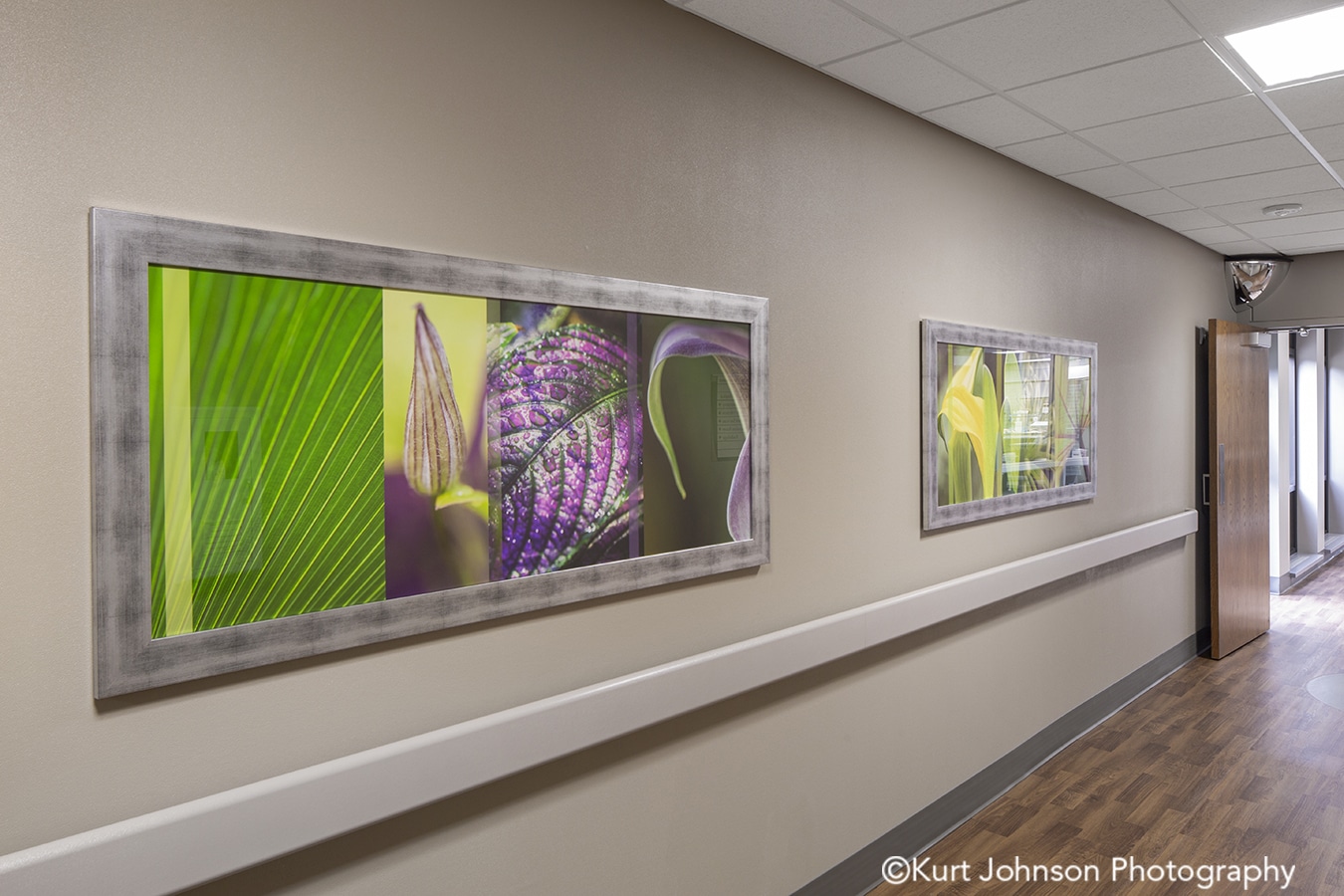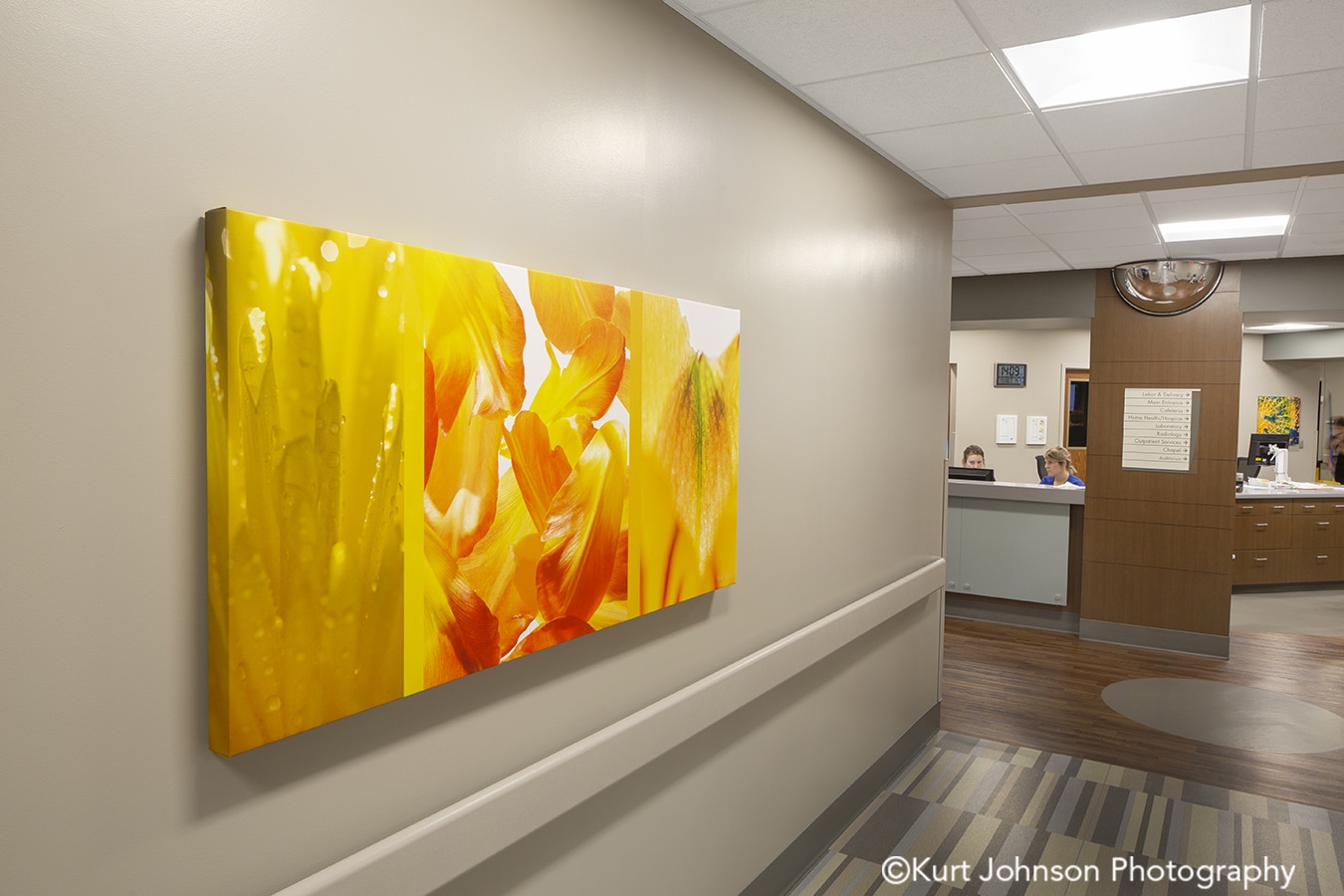 The client was thrilled with the results, and we've gotten positive feedback from both patients and visitors. I love being able to take the beauty I see in nature and create calming, healing spaces for heathcare environments. If I can ease someone's pain or if one of my photographs can be a beautiful distraction for someone going through a hard time, I feel like every moment I've spent shooting these images has been worth it.