Collaboration key for Brookings Health System installation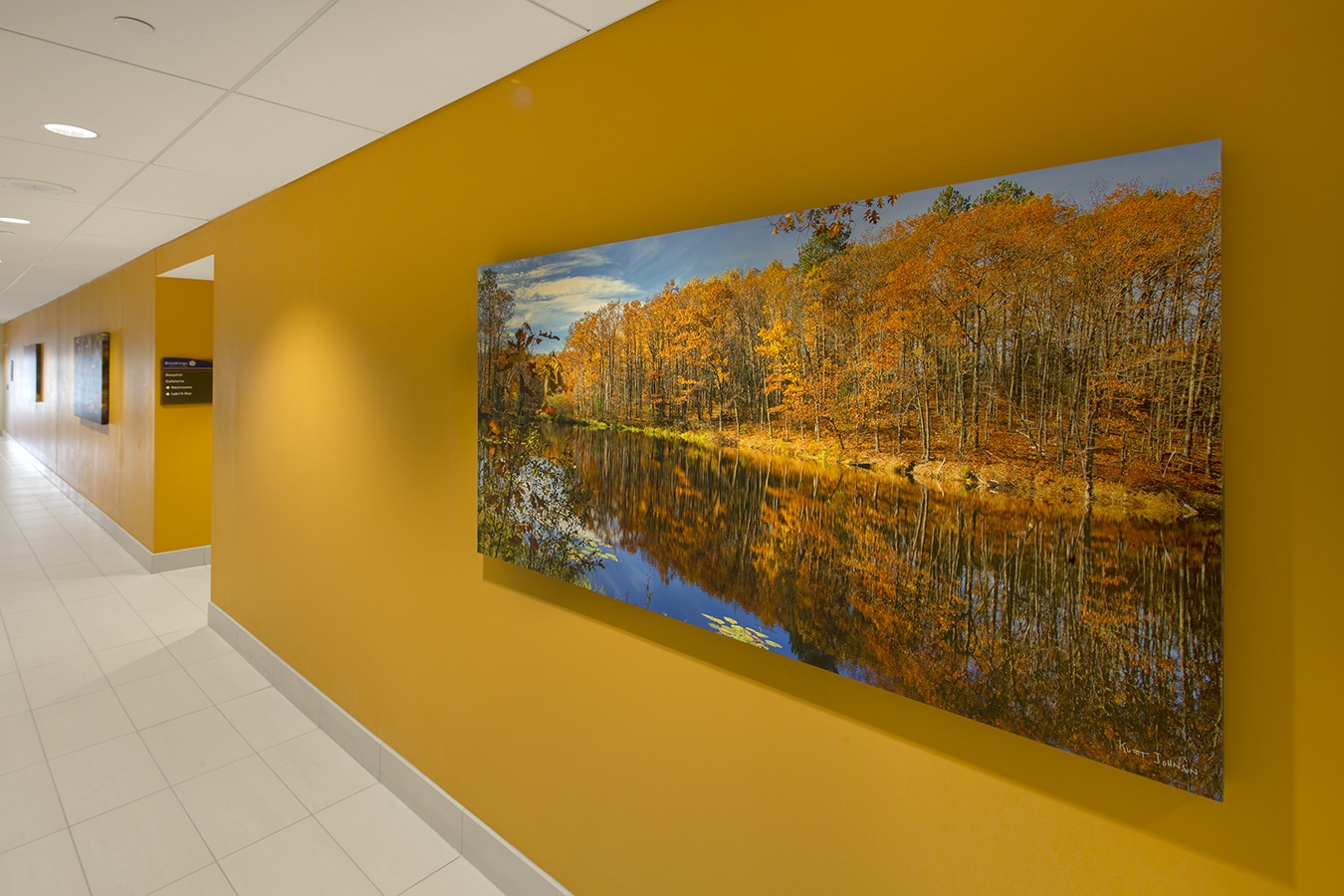 Brookings Health System, in Brookings South Dakota, was the type of project that we absolutely love to do, and it was right in our wheelhouse. Research shows that native, indigenous nature imagery can aid the healing process.
There's nothing we enjoy more than taking some road trips, collaborating with the great staff and end users to understand the vision, then going out and exploring to find the imagery that connects to that community.
Here's the end result.