Good Things Come in Threes. Using Triptych Nature Art to Improve Outcomes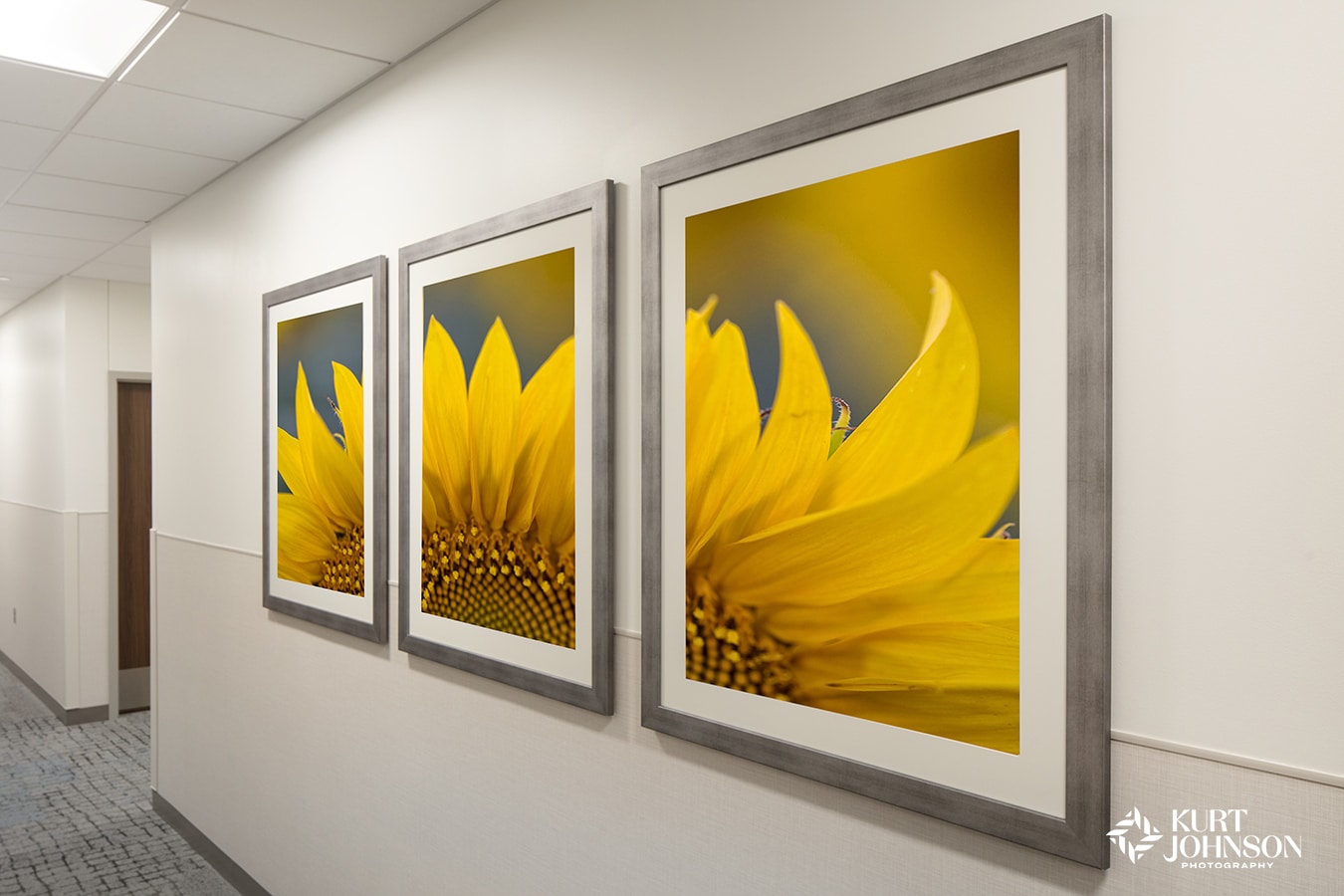 One of the primary goals when designing healthcare environments is creating calming atmospheres for patients.  Healing artwork should be a positive distraction, taking patients' minds away from the stress they're dealing with. 
So if certain types of artwork can potentially lessen that stress, wouldn't you want to try them?
That's where triptychs come in. 
In case you're not familiar with triptych art, it consists of either a single image divided into three separate panels or 3 images that are so closely related in subject matter that they create a visual story for the viewer.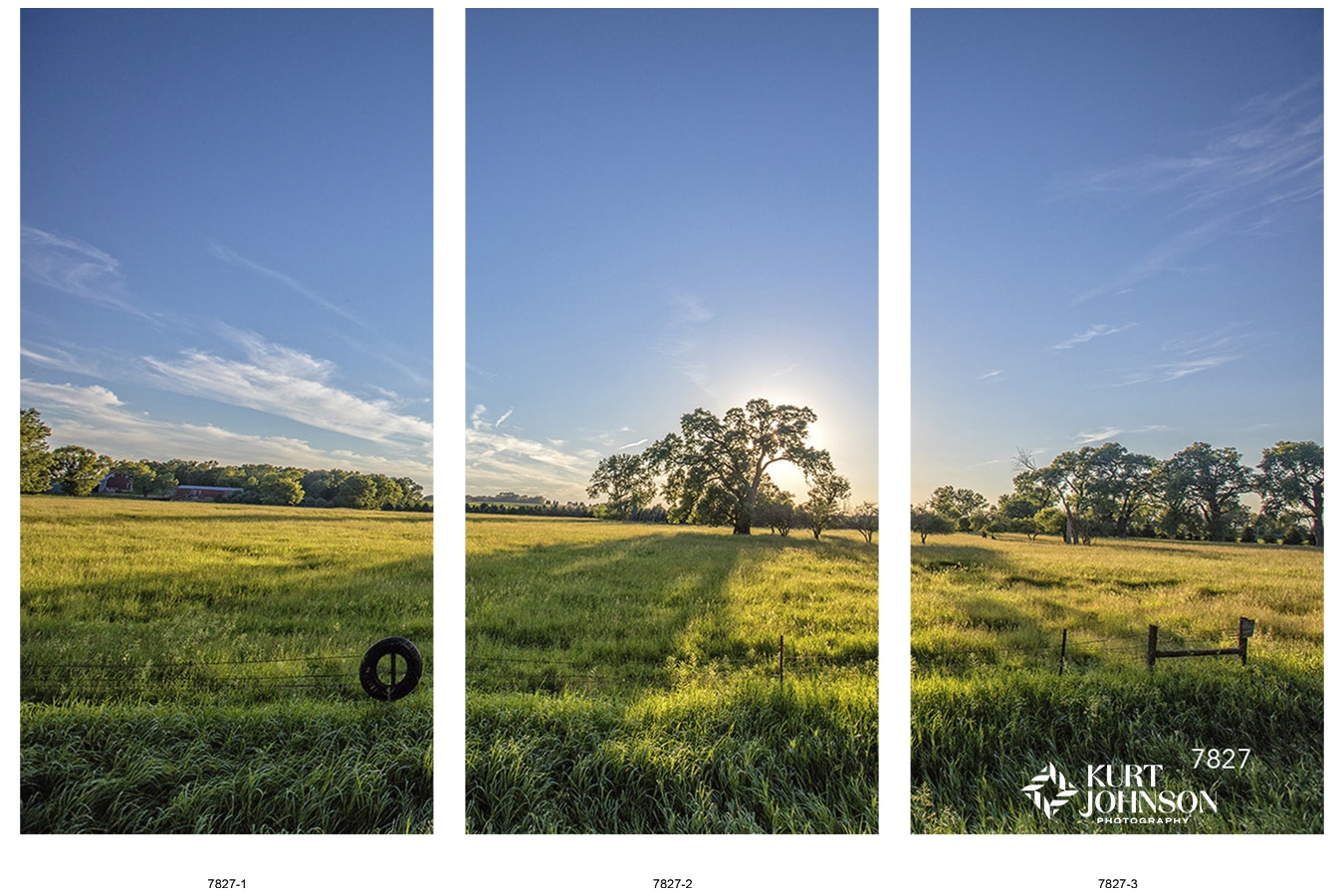 According to the online learning website, Harappa, "three is the smallest number of elements required to create a pattern."  And we've written a blog about the research behind the positive impacts of nature's patterns on our brains.
The rule of three is said to be a powerful tool when writing or speaking.  But what about visually? 
We think there's a case to be made for using the rule of threes when it comes to triptych nature art and its ability to improve patient outcomes in healthcare.
We've created many triptych art pieces over the years and want to share the benefits we've seen when hospital CEOs and interior designers choose triptych nature photographs for healthcare environments.  Because we've been doing this a long time, and we think there might be some truth to the old saying, good things come in threes. 
Here are 6 reasons why triptych art is a great choice for healthcare environments: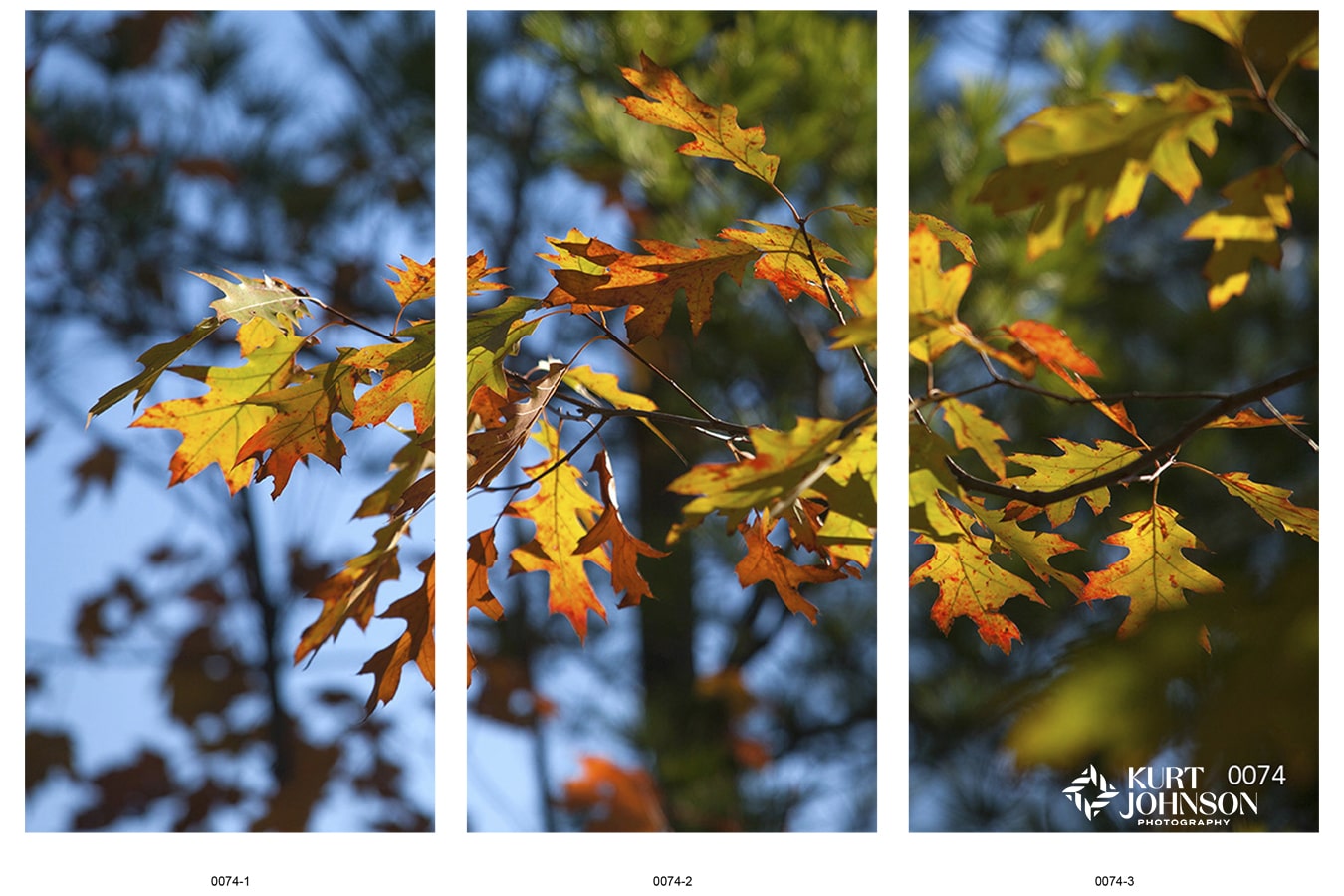 1. Calming effect: Triptych art can have a calming effect on patients and visitors, which can be particularly beneficial in healthcare environments where people may be experiencing anxiety or stress.
By enlarging an image and breaking it into 3 separate pieces, patients have even more opportunities to explore the details of an image, be exposed to organic patterns (which have been shown to improve brain functions), and lose themselves in the soothing beauty of nature.
2. Aesthetic appeal: Triptych art can be visually appealing and can add color and interest to otherwise sterile healthcare environments.
Most hospitals and clinics have long corridors that, when left blank, can add to patients' stress. Triptychs offer a unique way to fill this large space using a single image, creating a more welcoming and comforting atmosphere.
3. Impact: The triptych format creates a visual impact above that of single-panel artwork. Multiple panels create a sense of depth, dimensionality, and complexity, which can be particularly effective for larger and more detailed nature images.
The oversized canvas triptychs below, used by Brookings Health System, now known as Sydney Regional Medical Center in South Dakota, fit perfectly within recesses found along corridors in the hospital.
This makes long walks to different parts of the facility more pleasant and interesting.  And the tailored lighting highlights the images, drawing viewers in.
4. Customizability: Triptych art can be customized to fit the specific needs and preferences of healthcare environments.
For example, artwork can be chosen that reflects the local community. I spend a lot of time on the road shooting local images for healthcare facilities so patients and staff can enjoy the many benefits indigenous nature images have to offer, like creating soothing atmospheres, promoting engagement, and creating a sense of community.
5. Storytelling: Triptych art can be used to tell a story by conveying a message or exploring a theme across multiple panels.
Using each panel to represent a different aspect of the story or theme creates a more cohesive and nuanced narrative. This can be particularly powerful in healthcare environments where artwork is used to inspire hope and healing.
In the triptychs displayed below, instead of splitting one image into 3 separate parts, 3 different but related images are displayed together to create a narrative.
The subject matter and colors complement each other and are more powerful when displayed together in these groupings.
6. Versatility: Triptych artwork can be used in a variety of settings and can be displayed in different ways, making it a versatile format for healthcare environments. The panels can be arranged in a straight line, or they can be angled or curved to create a more dynamic display.
Even though the image below is technically a polyptych (say that 10 times fast), using many panels instead of just 3, displaying them together in this way creates a fun and interactive way for young patients to engage with the artwork at University of Nebraska Medical Center's world-renown Munroe-Meyer Institute in Omaha, NE.
So even though we're not superstitious, we think there's a lot of evidence supporting the benefits of using triptychs in healthcare environments.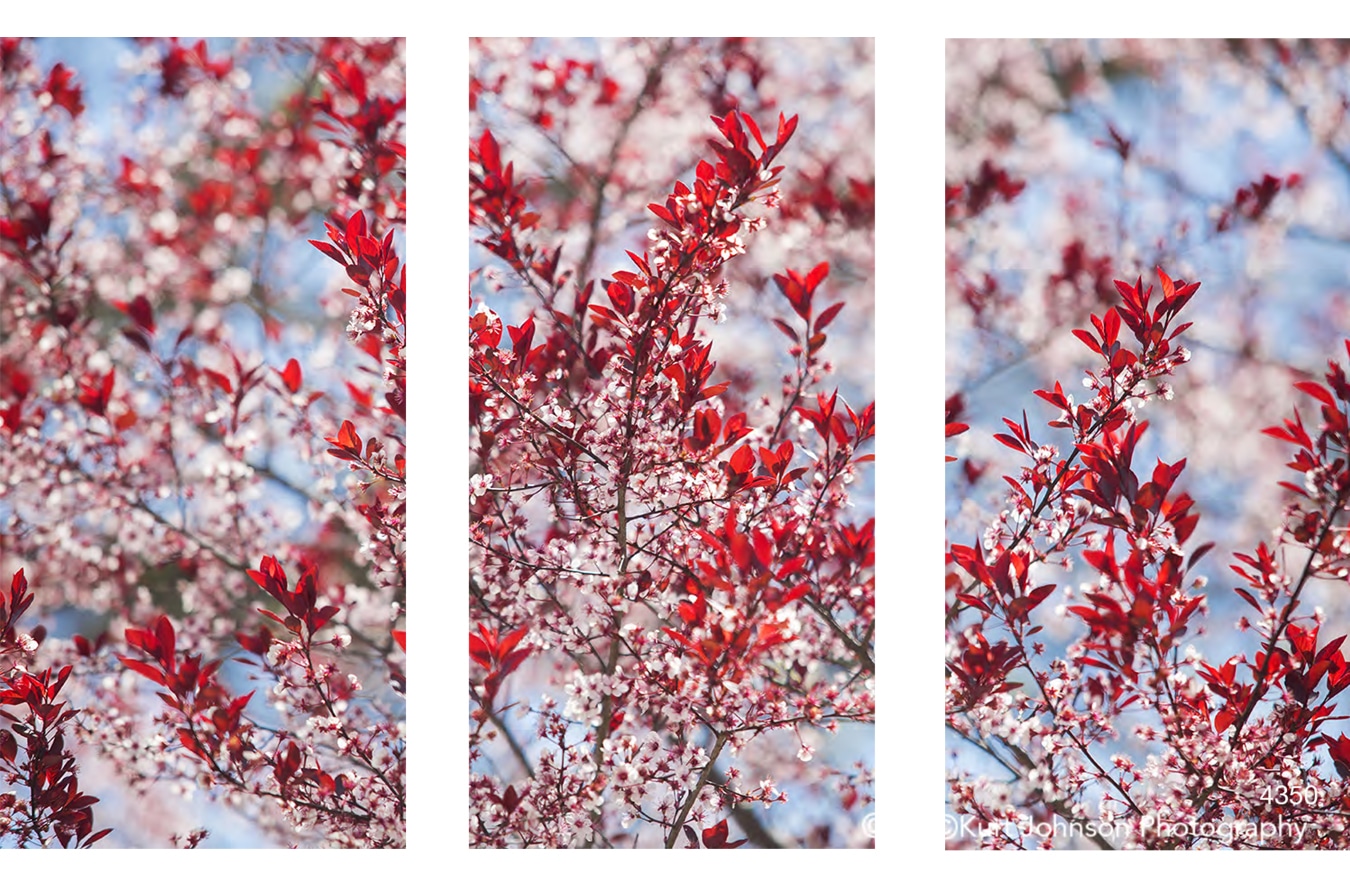 This unique way of displaying one or multiple images, in sets of 3, can have a positive impact on the physical and emotional well-being of patients, visitors, and the entire care team.
And that makes it something worth taking a second, and third, look at!